10 Best Online Fashion Stores that Deliver to the UAE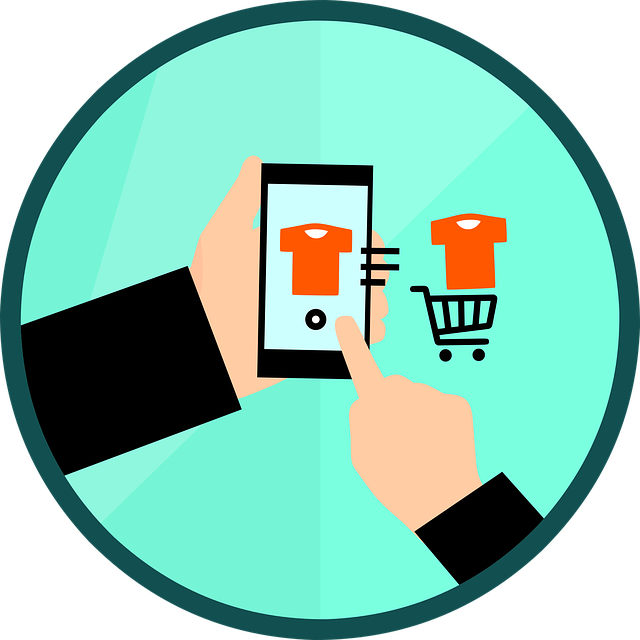 Dubai is one of the world's most enticing shopping locations. UAE is densely packed with mega malls, cutting-edge collections, top online fashion stores, and designer boutiques. From where millions of consumers purchase every day. You've probably heard of Dubai's generosity, which boasts over 1,000 shopping stores and numerous other leisure alternatives, like an aquarium and an Olympic-size ice rink. Dubai's fashion store shop online demand has also increased throughout the years, peaking during the epidemic.
The UAE appears to be making significant efforts to strengthen its e-commerce offering for residents. More and more of our favorite fashion labels now have dedicated Middle Eastern websites, ensuring that you never have to go without your fashion dose. Now that Corona has become a national crisis, other locations across the country have been placed on lockdown. Due to the unnecessary exposure, many of us avoid shopping malls and prefer the best online fashion stores.
However, What About the Remaining Shopping?
We've compiled a list of the most significant, latest online fashion stores in the United Arab Emirates. Therefore, if the males believe they are getting a break, they are mistaken.
Here Are the 10 Best Online Fashion Stores that Deliver to the UAE:
desertcart:
If desertcart does not stock anything, it almost certainly does not exist, as this massive online marketplace serves as the Middle East's Amazon. It carries a large assortment of clothing, including Nike, Tommy Hilfiger, and Adidas, home appliances, skincare, toys and baby products, sports equipment, and all the latest technology from Apple, Sony, Bose, and others. With its large selection of groceries, frozen foods, and fresh vegetables, it'll even take care of your weekly food list. This site has become one of the most popular online shopping destinations and best online fashion store in the United Arab Emirates. desertcart sells various products, ranging from electronics to beauty and clothing. There is a delivery or shipping charge of around AED10. However, delivery is free on orders over AED100. Delivery times are typically between 3-5 working days, but you can opt for rapid delivery to receive your things the very next day! Certain credit cards offer easy monthly installments on products such as phones and computers.
Ounass:
Ounass can deliver your premium purchases and must-have designer items directly to your door in some circumstances within two hours. The luxury residence is grand for last-minute gifts or self-indulgence just in time for the weekend. It's like having your shopper online, curating a range of top designers in one location for convenient buying. It stocks over 300 premium labels, including Fendi, Prada, Alexander McQueen, local designers, homeware, and an excellent antique assortment. You will also not have to wait for your treasures to arrive. The website offers same-day delivery within Dubai and two-hour delivery within the UAE for its fashion online store.
Namshi:
Middle Eastern fashionistas on a budget like Namshi specialize in economic men's, women's, and children's clothing. It combines high-street brands like New Look, Top Shop, Forever 21, and Missguided with designer labels such as DKNY, Calvin Klein, and Michael Kors. While you're there, you may purchase cosmetic products, homeware, and even a variety of presents, and the site offers free shipping and exchanges. Since its inception in 2011, Namshi has risen to become the Middle East's largest online fashion retailer. The website sells well-known brands such as Nike, Missguided, Topshop, Puma, and Forever 21, as well as a slew of lesser-known ones. If an order is placed before 4 p.m., it will be delivered the same day in Dubai, Sharjah, and Abu Dhabi (except on Fridays). You may return or exchange things via Namshi's courier service, which will arrive within two business days after your notification to the company.
Eyewear:
While everyone is aware that accessories complete an outfit, they are not limited to shoes and handbags. Eyewear is a leader in fashion-forward eyewear, carrying the world's leading brands of prescription glasses, sunglasses, blue light glasses, children's spectacles, and corrective contact lenses. It offers a 30-day return policy, quick shipping, and even accepts cash on delivery for true easy-on-the-eye style.
LetsTango.com:
Do you require a new gadget in your life? Dikran Tchablakian, who previously developed CompuMe, one of the UAE's most reputable IT retail megastores, founded LetsTango.com. It sells a wide variety of technology, including smartphones, gaming equipment, photography equipment, kitchen appliances, and high-end fashion items like footwear, jewelry, and handbags. It guarantees that all products are authentic and gives a 15-day return policy and after-sales support. And if you're searching for something even more cutting-edge, you can order virtually anything to be 3D printed and delivered directly to your door.
Bloomingdales:
Bloomingdales' UAE website offers same-day delivery on selected items, including expedited 90-minute delivery within Dubai, so you won't have to worry about outfit planning at the last minute. The upscale department online fashion stores stocks many foreign and local brands, including womenswear, menswear, childrenswear, cosmetics, fine jewelry, and homewares.
Splash:
Splash is the Middle East's most prominent fashion shop, with 200 most popular online fashion stores in 13 countries. It is well-known for its fashion presentations and commitment to sustainability, with 80 percent of its clothing made from eco-friendly fibers. It carries men's and women's clothing, as well as sportswear, outerwear, and jewelry, and a sizable plus-size selection of dresses, coats, and basics.
Retold:
Savvy buyers enjoy poring over the rails at Retold, a boutique in Dubai's Red Crescent Compound in Al Quoz First. If you're unable to visit the fashion trends online store, don't despair; the company's website sells a range of gently used clothing – often barely used at all – allowing you to help the environment while shopping. It's an excellent opportunity to get designer labels such as Valentino, Balmain, and Alexander Wang at a discount, and you can sell your old clothes for store credit.
ASOS:
ASOS is a global online fashion retailer that dominates the UK market for fast apparel delivery. Whether you're seeking to economize or splurge, whether you like a high-street brand or an ASOS exclusive, ASOS offers it all. Delivery takes about a week on average. However, it's always advisable to order sooner rather than later to avoid delays.
Dubizzle:
Dubizzle provides a very unique and different type of service to its customers. It is one of the most fashionable online stores and classified services that facilitates the buying and selling of goods in the United Arab Emirates. On Dubizzle, business owners can offer their products and services and purchase them from other business owners and service providers. It's an excellent platform for business owners because they can post adverts for free with images, videos, and an enticing description to reach out to their target audience to sell and purchase items and services via this platform. They can attract buyers and sellers by displaying the advertising on their social networking pages. If you wish to have your adverts featured, you must pay a fee.