10 Best Online Fashion Stores that Deliver to the UAE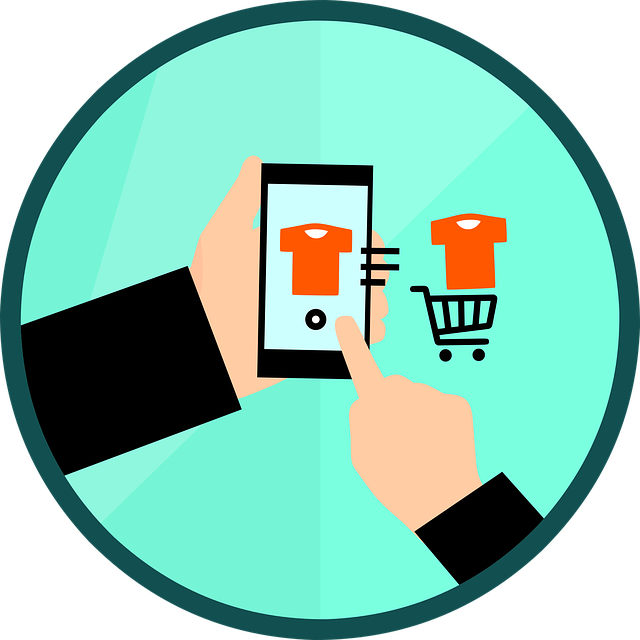 Dubai is one of the world's most enticing shopping locations. UAE is densely packed with mega malls, cutting-edge collections, top online fashion stores, and designer boutiques. From where millions of consumers purchase every day. You've probably heard of Dubai's generosity, which boasts over 1,000 shopping stores and numerous other leisure alternatives, like an aquarium and an Olympic-size ice rink. Dubai's fashion store shop online demand has also increased throughout the years, peaking during the epidemic.
The UAE appears to be making significant efforts to strengthen its e-commerce offering for residents. More and more of our favorite fashion labels now have dedicated Middle Eastern websites, ensuring that you never have to go without your fashion dose. Now that Corona has become a national crisis, other locations across the country have been placed on lockdown. Due to the unnecessary exposure, many of us avoid shopping malls and prefer the best online fashion stores.
However, What About the Remaining Shopping?
We've compiled a list of the most significant, latest online fashion stores in the United Arab Emirates. Therefore, if the males believe they are getting a break, they are mistaken.
Here Are the 10 Best Online Fashion Stores that Deliver to the UAE:
desertcart:
If desertcart does not stock anything, it almost certainly does not exist, as this massive online marketplace serves as the Middle East's Amazon. It carries a large assortment of clothing, including Nike, Tommy Hilfiger, and Adidas, home appliances, skincare, toys and baby products, sports equipment, and all the latest technology from Apple, Sony, Bose, and others. With its large selection of groceries, frozen foods, and fresh vegetables, it'll even take care of your weekly food list. This site has become one of the most popular online shopping destinations and best online fashion store in the United Arab Emirates. desertcart sells various products, ranging from electronics to beauty and clothing. There is a delivery or shipping charge of around AED10. However, delivery is free on orders over AED100. Delivery times are typically between 3-5 working days, but you can opt for rapid delivery to receive your things the very next day! Certain credit cards offer easy monthly installments on products such as phones and computers.
Ounass:
Ounass can deliver your premium purchases and must-have designer items directly to your door in some circumstances within two hours. The luxury residence is grand for last-minute gifts or self-indulgence just in time for the weekend. It's like having your shopper online, curating a range of top designers in one location for convenient buying. It stocks over 300 premium labels, including Fendi, Prada, Alexander McQueen, local designers, homeware, and an excellent antique assortment. You will also not have to wait for your treasures to arrive. The website offers same-day delivery within Dubai and two-hour delivery within the UAE for its fashion online store.
Namshi:
Middle Eastern fashionistas on a budget like Namshi specialize in economic men's, women's, and children's clothing. It combines high-street brands like New Look, Top Shop, Forever 21, and Missguided with designer labels such as DKNY, Calvin Klein, and Michael Kors. While you're there, you may purchase cosmetic products, homeware, and even a variety of presents, and the site offers free shipping and exchanges. Since its inception in 2011, Namshi has risen to become the Middle East's largest online fashion retailer. The website sells well-known brands such as Nike, Missguided, Topshop, Puma, and Forever 21, as well as a slew of lesser-known ones. If an order is placed before 4 p.m., it will be delivered the same day in Dubai, Sharjah, and Abu Dhabi (except on Fridays). You may return or exchange things via Namshi's courier service, which will arrive within two business days after your notification to the company.
Eyewear:
While everyone is aware that accessories complete an outfit, they are not limited to shoes and handbags. Eyewear is a leader in fashion-forward eyewear, carrying the world's leading brands of prescription glasses, sunglasses, blue light glasses, children's spectacles, and corrective contact lenses. It offers a 30-day return policy, quick shipping, and even accepts cash on delivery for true easy-on-the-eye style.
LetsTango.com:
Do you require a new gadget in your life? Dikran Tchablakian, who previously developed CompuMe, one of the UAE's most reputable IT retail megastores, founded LetsTango.com. It sells a wide variety of technology, including smartphones, gaming equipment, photography equipment, kitchen appliances, and high-end fashion items like footwear, jewelry, and handbags. It guarantees that all products are authentic and gives a 15-day return policy and after-sales support. And if you're searching for something even more cutting-edge, you can order virtually anything to be 3D printed and delivered directly to your door.
Bloomingdales:
Bloomingdales' UAE website offers same-day delivery on selected items, including expedited 90-minute delivery within Dubai, so you won't have to worry about outfit planning at the last minute. The upscale department online fashion stores stocks many foreign and local brands, including womenswear, menswear, childrenswear, cosmetics, fine jewelry, and homewares.
Splash:
Splash is the Middle East's most prominent fashion shop, with 200 most popular online fashion stores in 13 countries. It is well-known for its fashion presentations and commitment to sustainability, with 80 percent of its clothing made from eco-friendly fibers. It carries men's and women's clothing, as well as sportswear, outerwear, and jewelry, and a sizable plus-size selection of dresses, coats, and basics.
Retold:
Savvy buyers enjoy poring over the rails at Retold, a boutique in Dubai's Red Crescent Compound in Al Quoz First. If you're unable to visit the fashion trends online store, don't despair; the company's website sells a range of gently used clothing – often barely used at all – allowing you to help the environment while shopping. It's an excellent opportunity to get designer labels such as Valentino, Balmain, and Alexander Wang at a discount, and you can sell your old clothes for store credit.
ASOS:
ASOS is a global online fashion retailer that dominates the UK market for fast apparel delivery. Whether you're seeking to economize or splurge, whether you like a high-street brand or an ASOS exclusive, ASOS offers it all. Delivery takes about a week on average. However, it's always advisable to order sooner rather than later to avoid delays.
Dubizzle:
Dubizzle provides a very unique and different type of service to its customers. It is one of the most fashionable online stores and classified services that facilitates the buying and selling of goods in the United Arab Emirates. On Dubizzle, business owners can offer their products and services and purchase them from other business owners and service providers. It's an excellent platform for business owners because they can post adverts for free with images, videos, and an enticing description to reach out to their target audience to sell and purchase items and services via this platform. They can attract buyers and sellers by displaying the advertising on their social networking pages. If you wish to have your adverts featured, you must pay a fee.
Competitive Intelligence Tools You Need to Know About
In today's digital age, businesses can no longer operate in isolation. Fierce competition is now the norm, with new players entering the market and competitors looking to expand their offerings and reach. To thrive in this demanding environment, you need to be armed with information about your competitors and the more comprehensive marketplace. Knowing which intelligence tools are right for your business can be tricky with so many different intelligence tools.
What is Competitive Intelligence?
This is the process of collecting and analyzing data about your competitors. This data can include their business model, target audience, strengths and weaknesses, and marketing strategies. 
Market Research tools
The best way to gather data on your competitors is to use market research tools to analyze their websites, social media, and other online assets. These tools can help you discover your main competitors and what they're doing to compete with you. They can also help you gather data on your customers and potential customers to improve your marketing efforts and target the right people.
Google Analytics 
Google Analytics is an intelligence tool that you can use to track your website traffic, understand your audience, and measure the effectiveness of your digital marketing campaigns. This will help you know the most popular pages and the paths customers are taking through your site. This allows you to identify any areas of improvement or potential bottlenecks that keep visitors from converting. 
TrackMaven
If you're focused on keeping tabs on your competitor's marketing activities, TrackMaven is an intelligence tool that can help. This tool offers a complete overview of your competitors' marketing strategies, including data on their website traffic, social media engagement, and advertising activities. It can even help you identify what new marketing strategies your competitors might be considering by showing spikes in certain activities. 
Crunch Base
CrunchBase is an intelligence tool that allows you to track your competitors' funding, acquisitions, and other financial activities. CrunchBase can track funding rounds, acquisition deals, expiring capital, and other economic activities related to your competitors. This can help you determine where your competitors are getting their funding, how much money they have in the bank, and how successful their latest investment rounds were. 
Moat 
Moat is a market research tool that you can use to track the performance of your digital ads, see how your competitors' ads perform and discover new ad networks to run your campaigns on. This can assist you in determining how successful your competitors' websites are and see how many visitors they receive. You can also use Moat to track your competitors' search engine ranking to see how successful their SEO campaigns have been.
Ahrefs 
Ahrefs is a marketing analytics tool that you can use to track your SEO performance and determine what the competitors are doing for SEO. It also enables you to track your content performance and see where your articles are shared online. 
 NetBase Quid 
Netbase Quid is an intelligence tool that enables you to track your brand and your competitors' online presence. It allows you to gather insights into your competitors' products, audiences, and marketing strategies. You can also use Netbase Quid to track your competitors' press releases and other marketing materials, such as videos and podcasts. It integrates with your existing CRM software like Salesforce, so you can easily track your marketing activities against your competitors'.
SEMrush
SEMrush is a popular tool that enables you to track and analyze your competitor's search engine optimization (SEO) efforts. This will give you awareness of what keywords they are targeting, the keywords driving traffic to their site, and what might be driving visitors away. This will allow you to identify potential opportunities for your business and uncover SEO challenges that your competitors are facing. These intuitions will enable you to optimize your website and marketing efforts better and identify weaknesses in your competitors' strategies.
Google Alerts
Google Alerts enables you to set up email notifications when new content is published online related to your chosen keywords or topics of interest. You can use Google Alerts to stay on top of your competitors' activities. Competitive intelligence professionals use Google Alerts to keep tabs on what their competitors say and publish on the web.
Conclusion
Competitive intelligence is a crucial part of any business strategy. Intelligence tools can help you get insight into your competitors' strengths and weaknesses and give you actionable data to improve your marketing efforts. There is no one-size-fits-all approach to intelligence, so you must choose the right tools for your business and understand how to use them efficiently.
The Advantages and Disadvantages of Content Marketing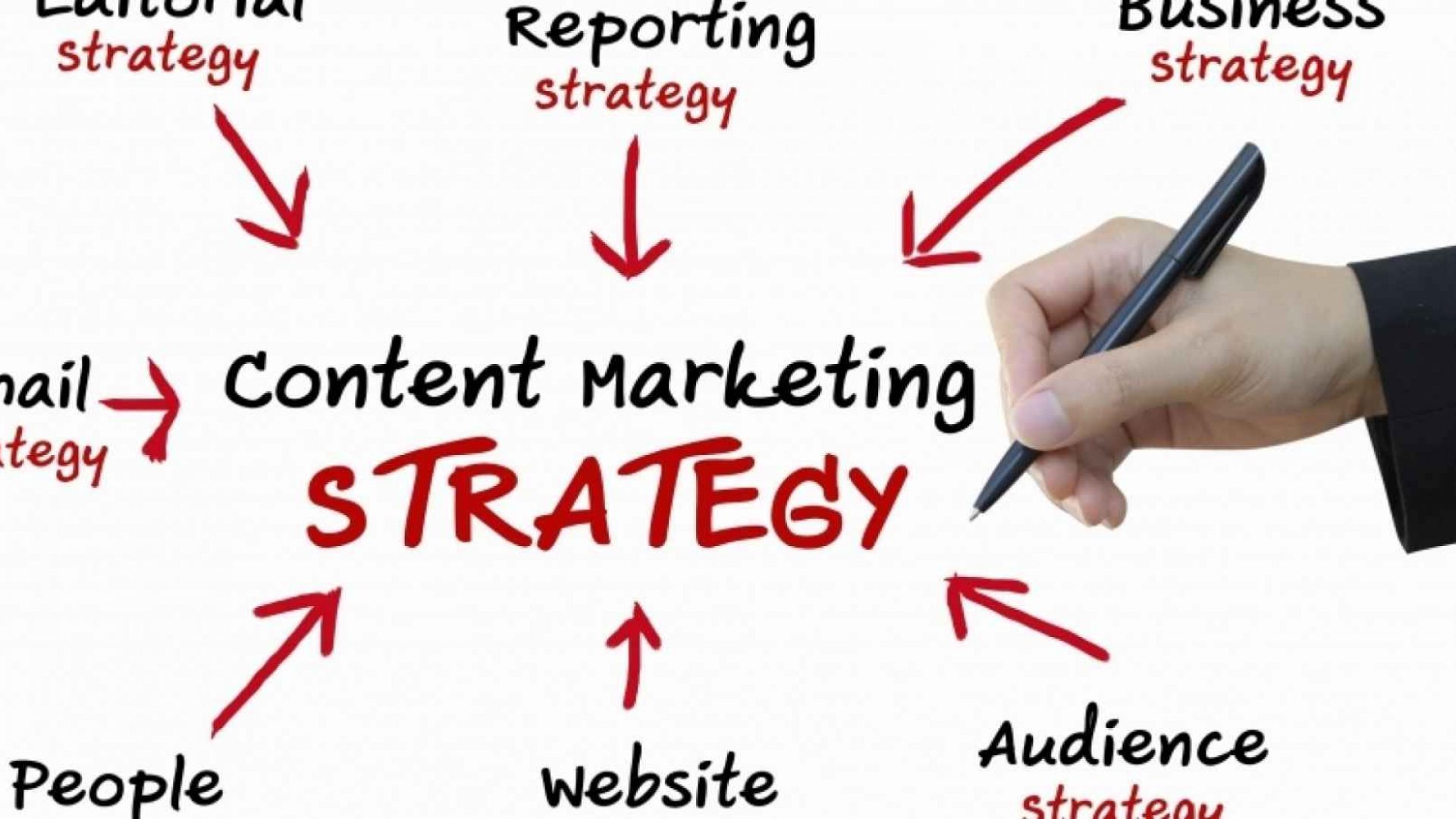 We love content marketing at Strawberry Forge. And we want our clients to love it as well. There are many upsides to having a detailed strategy in place, but we're nothing if not honest, and we understand that some companies may think it's not right for them.
If you're on the fence, we put together this brief guide to explain the main advantages and disadvantages of content marketing.
Advantages of Content Marketing
Building Your Brand
Almost every business wants to be seen as a thought leader in their industry; it's how you make a name for yourself. The type of content you produce can help with that.
Articles that are helpful and well-researched show that you know your stuff. And the more content you put out there, the more chances you have to make an impact.
We mentioned above that content has to be helpful. When someone lands on your article, they'll be looking for a solution to their problem. If your advice hits the nail on the head, you start to create a level of trust with your reader. In turn, this makes your company the one they turn to when they're ready to have a conversation.
Content marketing is also far-reaching. The right keyword research will place your articles at the top of Google search pages — that means you have the potential to be seen by hundreds if not thousands of individuals.
Long-Lasting
The problem with traditional marketing (print, TV etc.) is the very limited shelf life. Once it's been seen… that's it — unless you keep paying for advertising space.
Put your content on the internet, however, and it will still be there five, ten and even twenty years from now. To make sure articles remain in good positions on search engines, they will need a little refining over time, but it's much easier to tweak existing content than it is to create new pieces from scratch.
Whether you put time aside to write articles yourself, or you choose to contact a marketing agency to help, it will be a worthwhile investment. A couple of hours and a relatively small spend will result in years of lead generation.
Disadvantages of Content Marketing
The Waiting Game
One of the biggest reasons why some companies choose not to go with content marketing is time. We're upfront about the fact it will take a few months for articles to pick up steam and be recognised by search engines.
And if content doesn't rank in the expected positions, it can mean more work is needed. A poor quality website will hurt your chances of ranking, and articles may need to be rewritten with new keywords in mind.
At the start, it is trial and error, but sticking with it can yield great results as long as you have the patience.
Constant Input
Search engines like content a lot. In fact, they rank websites that continuously produce content much higher than sites that only publish a couple of generic blogs a year.
This means you'll need:
Time to write

A huge number of topics to write about

The skills to track success and amend your strategy
If you don't have these resources at hand, we have the perfect solution.
Let Strawberry Forge Manage Your Content Marketing
It's like we said in the introduction; Strawberry Forge loves content marketing. We've saved our clients countless hours by taking the pressure off their teams, and our expertise gets content in front of the right audience.
Our detailed strategies involve a two-pronged approach; we'll get the full potential out of your existing assets, and create new marketing routes to ensure all bases are covered.
To learn more about how we work and the results you can expect, make sure to check out our website.
Everything You Need to Know About CPaaS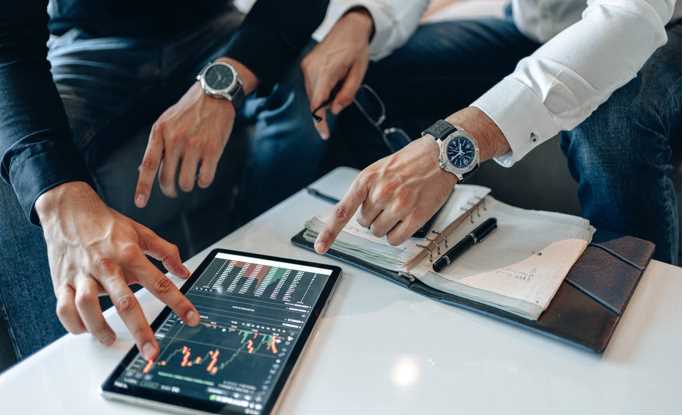 In your search for ideal communication platforms, you may have heard of CPaaS, but what is it and the benefits? How does it compare to other options? Is it worth investing in a CPaaS platform for your business? Read on to learn more about CPaaS and why you need it for your business.
1.    What is CPaaS, and what are its benefits for businesses?
What is CPaaS? CPaaS (Communications Platform as a Service) is a cloud-based platform that provides businesses with the infrastructure and tools to build and launch their communication services. It includes everything from voice and video calling to text messaging and chatbots.
CPaaS platforms are typically very easy to use and require no coding or technical expertise. It makes them an ideal solution for businesses of all sizes, from start-ups to large enterprises. CPaaS platforms offer several benefits for businesses, including increased flexibility, lower costs, and faster deployment times. They also make it easy to scale up or down as your business needs change.
2.    How does CPaaS work?
CPaaS platforms provide developers with a set of APIs that they can use to add voice, video, and messaging capabilities to their applications. The APIs abstract the underlying infrastructure, making it easier to develop and deploy communications-enabled applications. Different CPaaS providers offer various features, so choosing a platform that provides the right mix for your needs is essential.
3.    What features should you look for when choosing a CPaaS provider?
Choosing a communications platform as a service provider can be daunting. However, there are a few key features that you should always look for in a CPaaS provider. First, the provider should offer a wide range of features and services. This way, you ensure that the provider has the tools you need to support your business communications.
Second, the provider should have a robust and reliable infrastructure. It ensures that your communications will always be available when you need them. Finally, the provider should offer excellent customer support. This way, you'll have issues resolved quickly. Some standard features include:
Voice and video calling
Text messaging
Chatbots
Conference calling
4.    How much does CPaaS cost, and what are the payment options?
Most CPaaS providers offer a subscription-based pricing model. You pay a monthly fee for access to the platform and its features. The amount you pay will vary depending on the provider and the services you need. Many providers also offer a free trial to test the platform before committing.
5.    What are the deployment options for CPaaS?
CPaaS platforms are deployable in several ways. The most common deployment option is the cloud. The platform is hosted by the provider and accessed over the internet. However, some providers also offer on-premises deployments, which means that the platform is installed on your servers and accessed over your company's network.
CPaaS platforms are designed to be highly customizable, giving businesses the ability to tailor the features and functionality to their specific needs. It includes the ability to add or remove elements, change the user interface, and integrate with other software applications.
Endnote
CPaaS is a powerful tool that can help businesses build and deploy communications-enabled applications quickly and easily. By choosing the right CPaaS provider, you'll have everything you need to communicate with your customers and employees effectively.