6 Tips to Improving E-Commerce Websites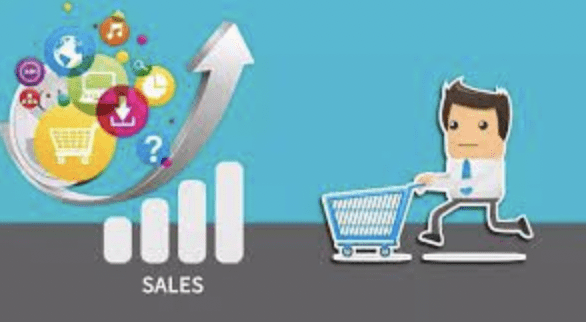 A total of 2.14 billion. That's how many buyers will be online during the year 2021. If you ever wondered if getting into e-commerce is worth it, just remember that number.
The question is, how can you update your online store to take advantage of those buyers?
If you run e-commerce websites, you need to do everything you can to optimize your pages. Follow the six tips below to increase sales and improve website traffic to your e-commerce store.
Improve Your Navigation
The goal of your e-commerce website isn't to present visitors with an endless stream of information. In most cases, they're there for a simple task. They want to buy a product.
The question is, can they easily find what they want to buy on your website?
If you have tons of product categories and complex navigation, how can you expect people to find the products they're trying to find? Do what you can to simplify navigation on your website.
You can do this in your menus in most cases. Create primary categories for your website and send your users to those categories. Try to limit the number of clicks it takes to land on a product to three to maximize your navigation's simplicity. You can also sell stuff like embroidered clothes and you can easily learn this skill. You just need to have an embroidery machine.
Improve Your Speed
Keeping someone's attention is more challenging than ever on the internet. People have endless options available to them. If they can't quickly find what they need on your website, they'll head back to the search results and look for other options.
Your page speed can be a severe detriment if it takes too long for your visitors to load your site. More than a few seconds will cause people to lose their focus and not enjoy their experience on your site.
Since you're an e-commerce website, you'll likely have a lot of images on your website. Unfortunately, pictures are one of the largest sources of slowdown for users. Do what you can to compress your images to reduce your page size.
The next thing to do is cache your pages. Page caching creates static HTML versions of pages that don't change often. Doing this reduces database calls, which sends your website data to visitors faster.
Take Great Pictures
You can't get away with blurry smartphone pictures for showing off your store products. People are more hesitant to buy online when they don't have a clear picture of the products they're buying.
At a bare minimum, purchase a professional camera to take great photos of your products. Every part of your product should be visible and seen from multiple angles.
If you aren't a professional photographer, reach out to a pro to get the job done. Ideally, find someone who creates images for e-commerce websites. They'll know how to frame everything to get the best results.
SEO Optimize Everything
E-commerce is expensive if you go the paid ad route. You can pay dollars for clicks and not get any results. If you're willing to take things slower, you can use SEO basics to get organic traffic to your website.
An SEO Sydney expert has advised that one great thing about SEO is that it works for you 24/7, having an optimised websites means you can be getting website clicks even when you're asleep. While it does require maintenance, unlike ads it's constantly working on getting clicks. If you're on the front page of Google, you'll get free search engine traffic for as long as you remain there. If you are looking to hire a copywriter for your SEO webiste you can get best from c9staff.
To start the SEO process, set up the meta-information for your website pages. Your title and description will help Google understand more about your website and will rank it accordingly.
Once you nail your on-site SEO, you can start building backlinks. Each link counts as a vote for your site. The more you have, the more authority Google will assign to your pages. For E-commerce SEO agency you check out ecommerce SEO agency.
Use Cart Abandonment
People don't always buy on their first visit to a website. They'll add things to their cart but decide to wait until a later date to purchase. The problem is that people don't always remember to come back.
Cart abandonment software will help solve this problem. When your visitors add products to the cart, it will ask for an email address during the process. This address will get added to a list of people who have shown interest in products but failed to take action.
Once you have this list, you can reach out to people who abandoned their carts. You can remind them about your products, tell them about the benefits of buying, and even offer discounts in your reminders. As a result, you'll get more buys and increase your overall conversion rate.
Record User Sessions
The problem with making random changes to your website is that you don't always know what will work. You're assuming user behavior without having any hard data.
You can get the data you need by recording user sessions. Software like heatmap and session replay software will show you what your visitors do on your website.
This type of tracking isn't the same as traffic analytics. Session replay software will show you the exact actions users take. You'll see where they focus their attention, how far they scroll down pages and several other important metrics.
You can use this data to figure out if people are directing their attention in the right places. If they aren't, make changes that push people to pay attention to the right website elements. This method is also a great way to monitor your customer journey to ensure it's performing as expected.
Your Work Is Never Done With E-Commerce Websites
The world of e-commerce is constantly changing, and you need to do everything you can to keep up. Use the tips above to keep your e-commerce websites running smoothly. You'll need to keep using the information above to optimize your site to keep customers coming back for more.
If you want to learn more about what it takes to run a website, check out the latest posts on the blog to learn everything you need to know.
How are broadcast TV and Cable TV Different?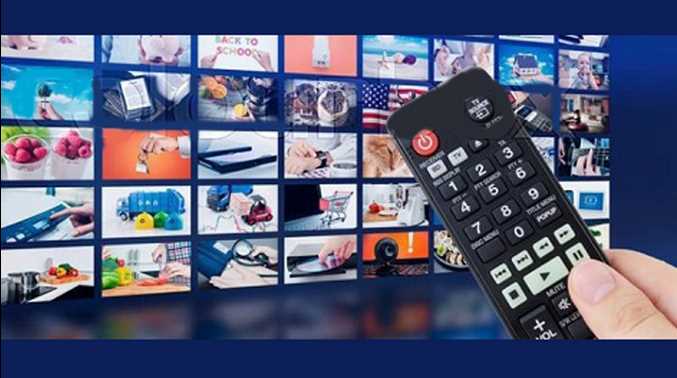 Cable TV and broadcast are different mindsets in the television industry. Both of them differ in how one perceives entertainment through television. There are many instances where the FCC restricts either of them while the other may be doing the same thing. There are different generalizations regarding both of them. For instance, it is true that cable TV costs more but has more to offer. You get diverse channel lineups and whatnot.
The differentiating feature between these two is the way we get the service. Out of these, the broadcast is somewhat primate. The signals travel with the help of radio waves. There is limited programming. You get the basic channels like CW, CBS, ABC, and FOX. All you need is a single antenna to access these channels. However, their industry is changing as more and more people use cable and satellite to get the TV service.
Cable providers have a complex coaxial cable infrastructure to transmit the signals. The consumers have to pay a fixed monthly fee. The average amount is $60 to $120 per month. Broadcast TV started in the 1940s and is somehow an outdated technology. Back in the day, it made it to a bigger audience. The source of revenue was advertisements and this stream of the revenue made it more prominent.
Nature of Shows
Cable TV has unlimited shows belonging to different genres. There are some exciting stories to watch on the screen. Broadcast TV has a different kinds of shows. The stories are shorter and the plots are similar. Nevertheless, the focus is entirely on the narrative that compels us to think beyond the realms of our minds.
Advertisements
There is a huge difference in the advertisement when it comes to cable and broadcast TV. Both of them have a unique set of audiences. If you are a basic user, you might find a lot of similarities in these ads. In reality, they have many differences. The ads you see on the broadcast TV are strategically placed for a larger audience. For example, if someone is running for President, they'd want their message and manifesto to reach a greater audience nationwide. Therefore, the most preferable way of communication will be broadcast. Many of these channels are commercial in nature and get their funding from donations as well.
Coverage
As we already know that cable TV offers extensive services nationwide. Mediacom is a top provider when it comes to cable. It is available in many states. The coverage is extensive. You get all your favorite channels in the lineup. If there is an issue with the service, Mediacom customer service is efficient in handling those issues. The only problem is that there are areas where this coaxial infrastructure cannot reach. Therefore, cable TV has limited coverage. The only Spectrum has coverage in 42 states, making it one of the largest cable service providers.
Premium Channels
The world is changing so is the TV industry. Now, we cannot resort to the traditional TV service. This is where the premium channels come in. These channels offer advertisement-free programming. There are separate charges for these channels and they are available as add-ons. However, you get the best content available on TV without any advertisements.
Extra Content
Cable TV has a bigger challenge than broadcast. Streaming services are starting to kick in. Broadcast TV was never its competition. Cable TV offers tons of features. Cable or HD boxes are advanced and let you record all the popular shows. You can access the on-demand libraries as well containing all the popular movies and TV series. Broadcast does not have these features included.
Final Verdict
Streaming services are starting to take over. The ever-increasing price of cable TV has forced consumers to switch to cheaper means of communication. Therefore, you will find everyone getting streaming services. Although they don't have the channels that cable TV offers, they cost less than an average cable TV bill. Most importantly, these streaming platforms are quite convenient. There are no ads, no charges for the equipment, and most importantly, no contracts. However, many people still prefer it because of the diverse channel lineups. Cable TV is changing with the pressure from cord-cutting movement.
Top Four Website Builders for New Online Shop Owners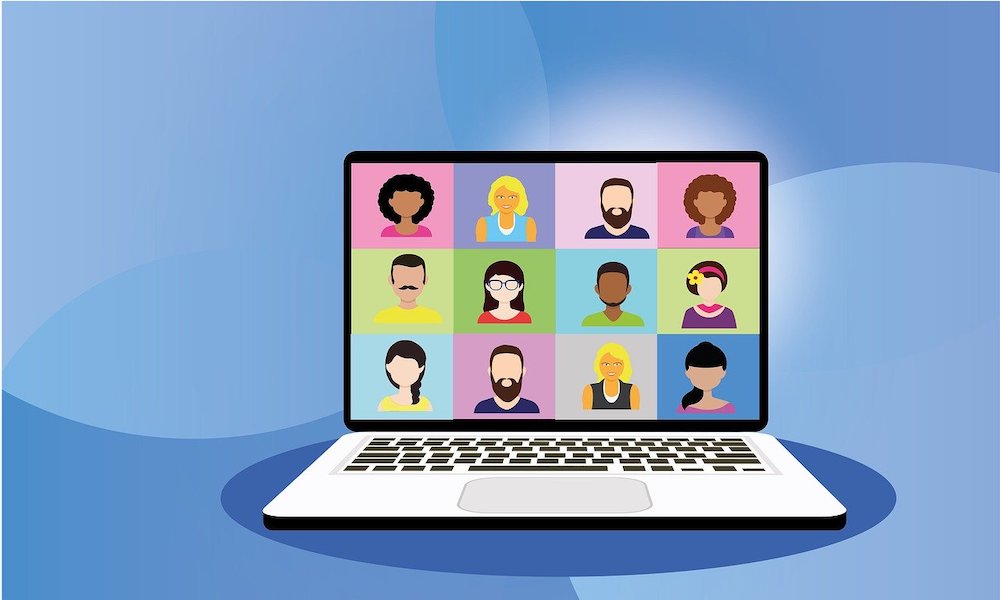 Starting Your Own Online Shop? Consider These Top Four Website Builders
With your own ecommerce site, you can reach more customers and give your brand the attention it deserves. Whether you have a brick-and-mortar shop, an ecommerce website can establish your business online. Many small to medium-sized businesses exist alongside big-name companies, getting a larger slice of the pie with ecommerce.
So why not take advantage of the benefits of having an ecommerce website? As reported by Pranjal Bora of Digital Authority Partners, if your business benefits from online sales, then you need an online shop.
You have two options: hire a web developer to create your ecommerce website or rely on DIY software. We will highlight DIY website creation options with our top four platforms.   
The Top Four Website Builders for Ecommerce Businesses This 2022
The first step in creating an ecommerce business is selecting the right website builder. That means that you need to make sure you are using one of the 
best website builders for eCommerce
. A website builder is software designed to help users create simple websites even with little to no coding knowledge.
Website builders are designed for easy use. You can have your website ready within the day most of the time. If you want to DIY your ecommerce website creation, consider these top four website builder platforms available today:
Shopify
You can't talk about ecommerce without talking about Shopify. This software lets you create a shopping site tailored to your brand's needs. Shopify has an online store builder filled with templates, making it easy to start building your website.  No matter what type of business you have, there is a template that will work best for you.
Shopify is currently the most popular shopping site builder used by more than a million online stores. It also comes with features such as marketing resources, SEO, shopping carts, mobile shopping features, and more. You might not be sure yet whether Shopify is for you; you can take advantage of its 14-day free trial.
Features
Comes with 100+ professional-looking shopping site templates that are easy to customize

Allows your customers to use their credit cards for payment

Offers an easy-to-use shopping cart

Offers web hosting and unlimited bandwidth

Comes with SEO features and

social media

integration

Allows you to add inventory and product sale prices

Fits all ecommerce businesses, from beginners to experts

Offers marketing apps for easy conversion, product features, customer retention, and many more
Advantages
Flexibility  and ease of use

All-in-one ecommerce solution

Practicality and cost efficiency

Easy product inventory

Responsive customer support

Strong Shopify community where you can get timely assistance

Versatile solution—works for people looking for an enterprise shopping solution
Pricing
Basic plan for new ecommerce businesses for $29 per month

Regular plan for $79 per month

Advanced plan for $299 per month

14-day free trial even without a credit card
Bigcommerce
Bigcommerce is a helpful ecommerce website with integrated SEO tools. You can rank higher on search engines without paying extra for SEO. It also has a shopping cart that takes care of customer payments.
Aside from marketing tools, Bigcommerce also has conversion tools that help you promote your products or services online. Just like Shopify, Bigcommerce has a free trial period. You can always change your mind if you think this shopping site builder is not for you.
Features
Provides SEO tools for easy search engine ranking

Helps you promote your brand with conversion tools

Offers marketing tools for all types of businesses

Provides a secure payment gateway for customers

Provides website analytic tools
Advantages
One of the easiest shopping website builders

All-in-one solution for shopping, marketing, payments, analytics, and more

Easy credit-card processing through PayPal

Availability as an enterprise ecommerce solution

Easy configuration to fit any business

Flexible payment options
Pricing
Standard plan for $29.95 per month

Plus plan for $79.95 per month

Pro plan for $299.95 per month

Enterprise solutions are available, but you need to contact sales

15-day free trial
Wix
Another popular ecommerce builder software is Wix. The most remarkable thing about Wix is that you can create an ecommerce site in just a few minutes! Even people who have never used this website builder find it easy to navigate and work with their brands.
Wix offers a lot of templates, so it's easy to find the one that matches your business. All you need to do is to click the template and apply it to your ecommerce site.
Features
Allows you to set up your ecommerce site in just a few minutes

Offers drag-and-drop capabilities

Has available customer service 24/7

Offers accessible mobile ecommerce site features

Offers attractive templates to fit your needs
Advantages
Ease of use

Affordable plans

Mobile ecommerce availability

Simple site design tools using templates
Pricing
VIP plan for $12.25 per month with first-priority support

Unlimited plan for  $6.25 per month for entrepreneurs and freelancers

Combo plan for $8.50 per month for personal use

Connect Domain plan for $4.50 per month, basic Wix plan

Free templates, unlimited website pages, and hosting
Weebly
Weebly is another powerful ecommerce website creation software often compared to Wix. But there are many differences when it comes to features and pricing.
Aside from the usual ecommerce website features, Weebly allows you to set tax rates per location. This is often overlooked in many ecommerce platforms. You can get fresh ideas from the Weebly blog, which helps with content marketing. Weebly also comes with SEO features, so it's easier to rank your website online.
Features
Allows users to set up tax rates for every location

Offers an integrated blog

Comes with SEO features to help you rank higher on search engines
Advantages
Easy to use

Affordable

Versatile and scalable
Pricing
Connect plan for $5 per month for annual subscriptions

Pro plan for $12 per month for annual subscriptions

Business plan for $25 per month for annual subscriptions

Basic use plan—free
Final Words
These four ecommerce website builders will help you start your online shopping business right away. Because these are DIY builders, you don't need to pay if you don't plan to hire website development help to have a professional-looking site. Make sure to weigh in on software features, advantages, disadvantages, and plan pricing before deciding.
8 Steps To Host A Successful Online Virtual Event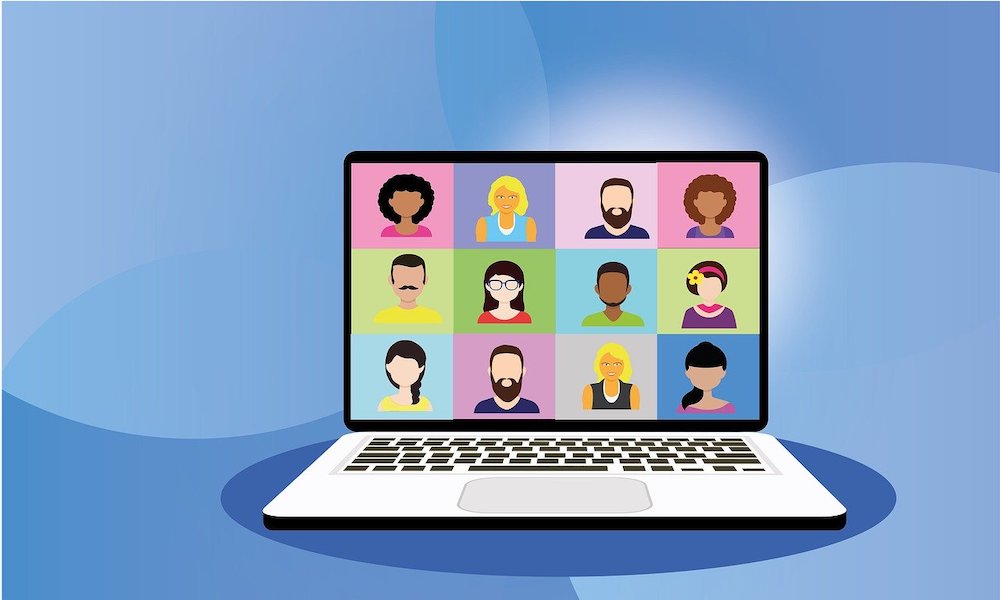 In 2020, it was impossible to hold any public gatherings, and all sorts of events were cancelled, such as festivals, parties, and weddings. The good news is that the cancelled events soon became online, allowing people to catch up virtually. Now that businesses have caught on to this trend, they are slowly phasing out traditional networking events and replacing them with virtual ones.
So if you're thinking of hosting your next virtual event online, planning it is easy if you follow these simple steps!
60 minutes | Ideal duration
An hour-long virtual event is ideal for getting the maximum level of satisfaction. It is crucial to ensure that the audience is engaged and that the performance is worth the time. If it goes too long, viewers will lose interest. Avoid this by planning around a 60-minute timeframe.
Plan an interacting and engaging event
A successful virtual event is characterized by the engagement of the host as well as the guests. Planning makes the process easier as DJ Will Gill's brilliant idea of using a raffle wheel during virtual events was well received by clients.
Never underestimate the power of adding a little variety to your plan. For example, Zoom has all sorts of ways to make planning your next "live" event exciting. You can use its Spotlight feature to create small group discussions with an interactive poll or Q&A directly from your screen! This will help keep people engaged and ensure your viewers aren't checking their watch every five minutes. If you and your team want to engage in breakout sessions during large-scale corporate events, try adding some fun activities that get everyone involved.
Stick to the nature of event
We are living in a pandemic. There have been countless consequences to what has happened to our planet. Trying to think a virtual event is better than an in-person live event is quite a social faux pas. Instead, call your virtual event precisely what it is: an online virtual event. That is to say, don't try and call too much attention to any specific event more than any other.
Host the event on a popular platform
Hosting your event on a popular platform will help you get more attendees. There have been a lot of virtual event platforms introduced in recent years, especially Zoom and Instagram Live are mainstream options for hosting an event. Furthermore, There are a number of other emerging platforms, such as Wondershare, Streamyard, and Airmeet, for which an end-user must be tech-savvy to utilize
DJ Will Gill's famous 7 minutes psychology was acknowledged and featured in The Wall Street Journal.
DJ Will Gill believes that each act and segment should be kept within seven minutes for optimum engagement in order to avoid viewers checking their watches every five minutes
If you have used Kahoot, you know how much fun it is. However, It is a fact that if you want to keep virtual event users most engaged, you need to include some sort of reward for staying on screen. DJ Will Gill uses Kahoot trivia to motivate viewers during the virtual event as another valuable addition.
Ensure your guest speaker is prepared
To avoid any inconvenience, keep the guest speakers on schedule. Do Provide them with pre-determined questions, and keep their topics brief and descriptive. When the guests have submitted their questions in advance, Q&A sessions work best, and audience members feel a sense of participation. Not to mention less improvisation is better.
DJ Will Gill's most events include a guest speaker. He has recently collaborated with Steve Harvey for a corporate event.
Establish a virtual tech team
A lot is going on backstage. Don't try to handle everything on your own. Get the best partners to handle the technical tasks to ensure a seamless event. DJ Will Gill mentioned the importance of having a tech team or at least two members to take care of the guest list, notify essential details, and provide chat support. The team is also responsible for running the spotlight, screen sharing, and resolving viewers' queries. This keeps the host focused on the event rather than dealing with minor problems.
Conclusion
You want an interactive and engaging event. This can be tricky, but the event doesn't have to overwhelm you with the proper planning! Keep the virtual event to 60 minutes timeframe with segments no longer than 7 minutes. This goes for virtual corporate events and online Corporate DJ parties. Make sure everyone is informed, well-rehearsed, scheduled, and on time. If prizes are included, expect a high turnout because viewers will be more engaged and likely stay longer! Need someone who can help plan out your event? Contact us! We'll be happy to help with suggestions and ideas