6 Tips to Improving E-Commerce Websites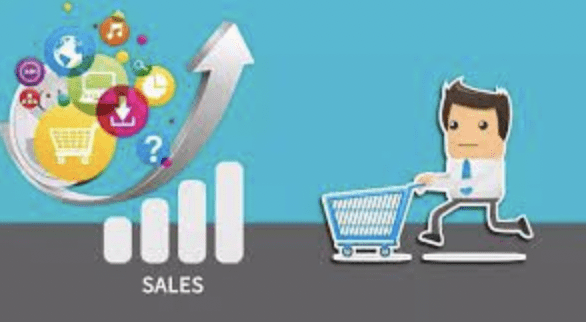 A total of 2.14 billion. That's how many buyers will be online during the year 2021. If you ever wondered if getting into e-commerce is worth it, just remember that number.
The question is, how can you update your online store to take advantage of those buyers?
If you run e-commerce websites, you need to do everything you can to optimize your pages. Follow the six tips below to increase sales and improve website traffic to your e-commerce store.
Improve Your Navigation
The goal of your e-commerce website isn't to present visitors with an endless stream of information. In most cases, they're there for a simple task. They want to buy a product.
The question is, can they easily find what they want to buy on your website?
If you have tons of product categories and complex navigation, how can you expect people to find the products they're trying to find? Do what you can to simplify navigation on your website.
You can do this in your menus in most cases. Create primary categories for your website and send your users to those categories. Try to limit the number of clicks it takes to land on a product to three to maximize your navigation's simplicity. You can also sell stuff like embroidered clothes and you can easily learn this skill. You just need to have an embroidery machine.
Improve Your Speed
Keeping someone's attention is more challenging than ever on the internet. People have endless options available to them. If they can't quickly find what they need on your website, they'll head back to the search results and look for other options.
Your page speed can be a severe detriment if it takes too long for your visitors to load your site. More than a few seconds will cause people to lose their focus and not enjoy their experience on your site.
Since you're an e-commerce website, you'll likely have a lot of images on your website. Unfortunately, pictures are one of the largest sources of slowdown for users. Do what you can to compress your images to reduce your page size.
The next thing to do is cache your pages. Page caching creates static HTML versions of pages that don't change often. Doing this reduces database calls, which sends your website data to visitors faster.
Take Great Pictures
You can't get away with blurry smartphone pictures for showing off your store products. People are more hesitant to buy online when they don't have a clear picture of the products they're buying.
At a bare minimum, purchase a professional camera to take great photos of your products. Every part of your product should be visible and seen from multiple angles.
If you aren't a professional photographer, reach out to a pro to get the job done. Ideally, find someone who creates images for e-commerce websites. They'll know how to frame everything to get the best results.
SEO Optimize Everything
E-commerce is expensive if you go the paid ad route. You can pay dollars for clicks and not get any results. If you're willing to take things slower, you can use SEO basics to get organic traffic to your website.
An SEO Sydney expert has advised that one great thing about SEO is that it works for you 24/7, having an optimised websites means you can be getting website clicks even when you're asleep. While it does require maintenance, unlike ads it's constantly working on getting clicks. If you're on the front page of Google, you'll get free search engine traffic for as long as you remain there. If you are looking to hire a copywriter for your SEO webiste you can get best from c9staff.
To start the SEO process, set up the meta-information for your website pages. Your title and description will help Google understand more about your website and will rank it accordingly.
Once you nail your on-site SEO, you can start building backlinks. Each link counts as a vote for your site. The more you have, the more authority Google will assign to your pages. For E-commerce SEO agency you check out ecommerce SEO agency.
Use Cart Abandonment
People don't always buy on their first visit to a website. They'll add things to their cart but decide to wait until a later date to purchase. The problem is that people don't always remember to come back.
Cart abandonment software will help solve this problem. When your visitors add products to the cart, it will ask for an email address during the process. This address will get added to a list of people who have shown interest in products but failed to take action.
Once you have this list, you can reach out to people who abandoned their carts. You can remind them about your products, tell them about the benefits of buying, and even offer discounts in your reminders. As a result, you'll get more buys and increase your overall conversion rate.
Record User Sessions
The problem with making random changes to your website is that you don't always know what will work. You're assuming user behavior without having any hard data.
You can get the data you need by recording user sessions. Software like heatmap and session replay software will show you what your visitors do on your website.
This type of tracking isn't the same as traffic analytics. Session replay software will show you the exact actions users take. You'll see where they focus their attention, how far they scroll down pages and several other important metrics.
You can use this data to figure out if people are directing their attention in the right places. If they aren't, make changes that push people to pay attention to the right website elements. This method is also a great way to monitor your customer journey to ensure it's performing as expected.
Your Work Is Never Done With E-Commerce Websites
The world of e-commerce is constantly changing, and you need to do everything you can to keep up. Use the tips above to keep your e-commerce websites running smoothly. You'll need to keep using the information above to optimize your site to keep customers coming back for more.
If you want to learn more about what it takes to run a website, check out the latest posts on the blog to learn everything you need to know.