6 Tips to Improving E-Commerce Websites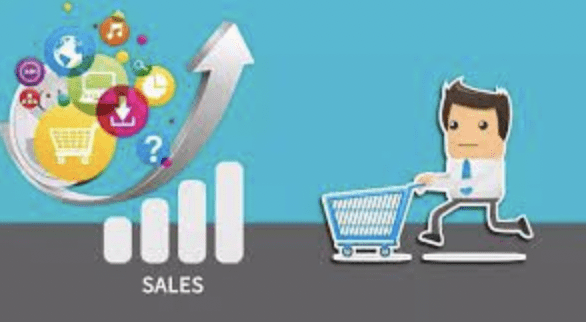 A total of 2.14 billion. That's how many buyers will be online during the year 2021. If you ever wondered if getting into e-commerce is worth it, just remember that number.
The question is, how can you update your online store to take advantage of those buyers?
If you run e-commerce websites, you need to do everything you can to optimize your pages. Follow the six tips below to increase sales and improve website traffic to your e-commerce store.
Improve Your Navigation
The goal of your e-commerce website isn't to present visitors with an endless stream of information. In most cases, they're there for a simple task. They want to buy a product.
The question is, can they easily find what they want to buy on your website?
If you have tons of product categories and complex navigation, how can you expect people to find the products they're trying to find? Do what you can to simplify navigation on your website.
You can do this in your menus in most cases. Create primary categories for your website and send your users to those categories. Try to limit the number of clicks it takes to land on a product to three to maximize your navigation's simplicity. You can also sell stuff like embroidered clothes and you can easily learn this skill. You just need to have an embroidery machine.
Improve Your Speed
Keeping someone's attention is more challenging than ever on the internet. People have endless options available to them. If they can't quickly find what they need on your website, they'll head back to the search results and look for other options.
Your page speed can be a severe detriment if it takes too long for your visitors to load your site. More than a few seconds will cause people to lose their focus and not enjoy their experience on your site.
Since you're an e-commerce website, you'll likely have a lot of images on your website. Unfortunately, pictures are one of the largest sources of slowdown for users. Do what you can to compress your images to reduce your page size.
The next thing to do is cache your pages. Page caching creates static HTML versions of pages that don't change often. Doing this reduces database calls, which sends your website data to visitors faster.
Take Great Pictures
You can't get away with blurry smartphone pictures for showing off your store products. People are more hesitant to buy online when they don't have a clear picture of the products they're buying.
At a bare minimum, purchase a professional camera to take great photos of your products. Every part of your product should be visible and seen from multiple angles.
If you aren't a professional photographer, reach out to a pro to get the job done. Ideally, find someone who creates images for e-commerce websites. They'll know how to frame everything to get the best results.
SEO Optimize Everything
E-commerce is expensive if you go the paid ad route. You can pay dollars for clicks and not get any results. If you're willing to take things slower, you can use SEO basics to get organic traffic to your website.
An SEO Sydney expert has advised that one great thing about SEO is that it works for you 24/7, having an optimised websites means you can be getting website clicks even when you're asleep. While it does require maintenance, unlike ads it's constantly working on getting clicks. If you're on the front page of Google, you'll get free search engine traffic for as long as you remain there. If you are looking to hire a copywriter for your SEO webiste you can get best from c9staff.
To start the SEO process, set up the meta-information for your website pages. Your title and description will help Google understand more about your website and will rank it accordingly.
Once you nail your on-site SEO, you can start building backlinks. Each link counts as a vote for your site. The more you have, the more authority Google will assign to your pages. For E-commerce SEO agency you check out ecommerce SEO agency.
Use Cart Abandonment
People don't always buy on their first visit to a website. They'll add things to their cart but decide to wait until a later date to purchase. The problem is that people don't always remember to come back.
Cart abandonment software will help solve this problem. When your visitors add products to the cart, it will ask for an email address during the process. This address will get added to a list of people who have shown interest in products but failed to take action.
Once you have this list, you can reach out to people who abandoned their carts. You can remind them about your products, tell them about the benefits of buying, and even offer discounts in your reminders. As a result, you'll get more buys and increase your overall conversion rate.
Record User Sessions
The problem with making random changes to your website is that you don't always know what will work. You're assuming user behavior without having any hard data.
You can get the data you need by recording user sessions. Software like heatmap and session replay software will show you what your visitors do on your website.
This type of tracking isn't the same as traffic analytics. Session replay software will show you the exact actions users take. You'll see where they focus their attention, how far they scroll down pages and several other important metrics.
You can use this data to figure out if people are directing their attention in the right places. If they aren't, make changes that push people to pay attention to the right website elements. This method is also a great way to monitor your customer journey to ensure it's performing as expected.
Your Work Is Never Done With E-Commerce Websites
The world of e-commerce is constantly changing, and you need to do everything you can to keep up. Use the tips above to keep your e-commerce websites running smoothly. You'll need to keep using the information above to optimize your site to keep customers coming back for more.
If you want to learn more about what it takes to run a website, check out the latest posts on the blog to learn everything you need to know.
Reasons to Use Content Moderation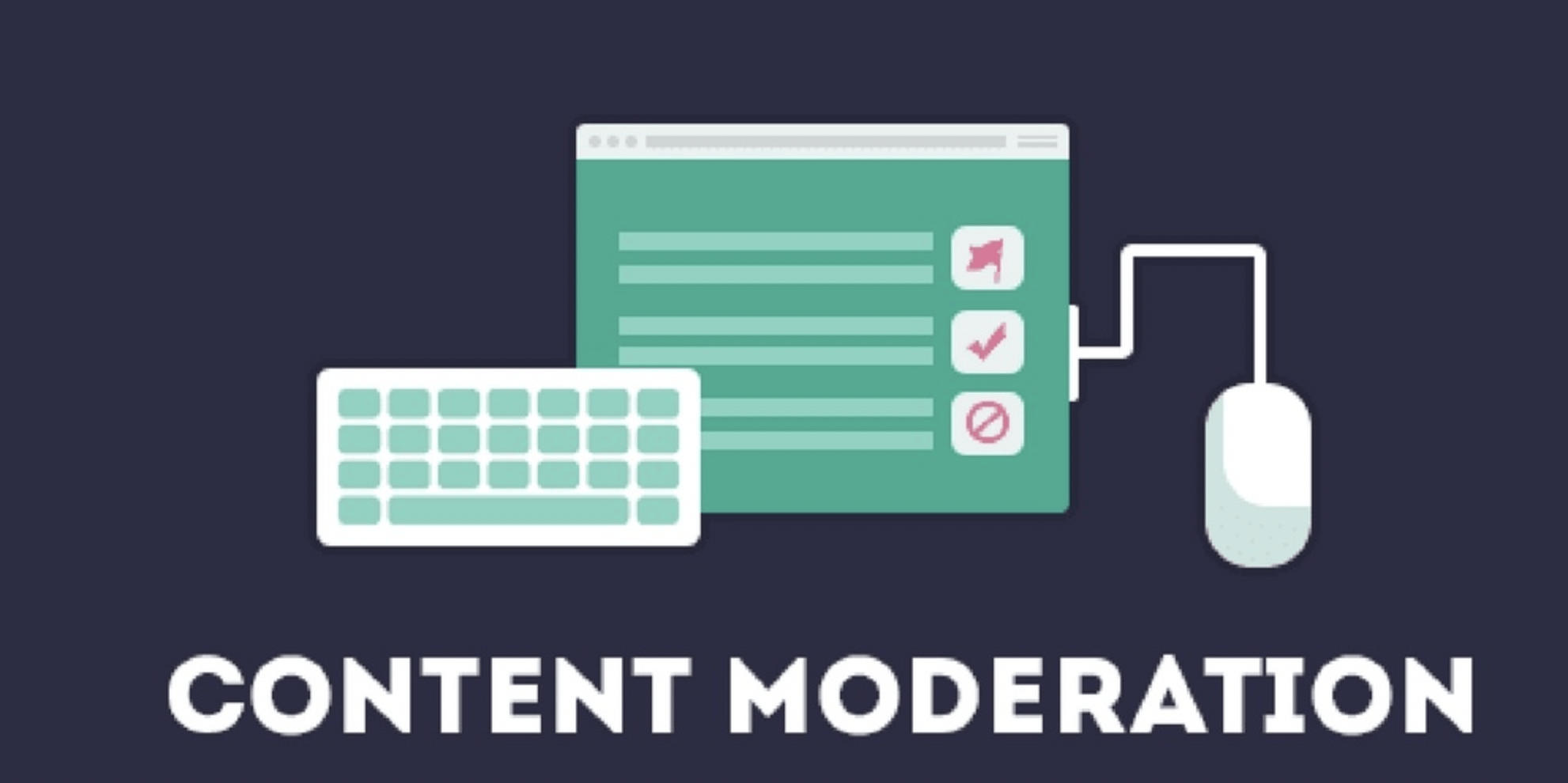 When you think about what is content moderation?, what comes to mind? Likely, some of the first things that come to mind are safety and security. But there are other reasons to use content moderation, too. In this post, we'll cover three of those reasons. First, content moderation can help you build a positive reputation online. Second, it can help you protect your brand and trademarks. And third, it can help keep your site compliant with regulations. Keep reading to learn more!
If you're running a website, it's important to make sure that the content is moderated. Unmoderated content can be damaging to your reputation and can lead to legal troubles. Here are four reasons why you should use content moderation.
In a world where online content is constantly proliferating, it's more important than ever to use content moderation to ensure that your website remains safe and professional. Content moderation can help you filter out inappropriate or offensive material so that your website visitors can focus on the information you're providing them. Here are just a few reasons why content moderation is such an important tool:
1) It keeps your website safe and secure.
2) It helps you maintain a professional image.
3) It prevents inappropriate or offensive material from being posted.
4) It makes it easier for people to find the information they're looking for.
5) It protects your reputation as a web-based business.
6) It increases user confidence in your website.
7) And lastly, it's essential to comply with various regulations governing online content.
Content moderation is an important part of online communication. By moderating your content, you can ensure that it is appropriate for your audience and meets your standards. There are many reasons to use content moderation, including preserving brand reputation, protecting users from harmful content, and complying with laws and regulations. Implementing a content moderation strategy can be beneficial for your business or organization.
AI content moderation API with over 99% accuracy for images and videos. Real-time responses at a fraction of the cost. End-To-End Solutions. Full-Stack Approach. Types: Video Moderation, Image Moderation, Text Moderation, Audio Moderation.
Search Results
Featured snippet from the web
A team of content moderators in place would ensure that nothing offensive or upsetting gets to your site. It will also protect your audience from possible bullying or trolling by some irrational users. Moderating user-generated content can also provide a valuable opportunity for pattern recognition.
FAQS;
Why is content moderator important?
Content moderation protects your brand — and your users.
Having a team of content moderators on hand reduces the risk of visitors seeing content they may consider upsetting or offensive. Content moderation also prevents bullies or trolls from taking advantage of your brand online.
Why is it important to use social media in moderation?
Social media moderation helps in reducing offensive, profane, and hateful comments thus making the platform safe for everybody which eventually helps brands in enhancing their online presence.
What are the uses of content moderation?
Content moderation is the job of screening for inappropriate content that users post on a platform. The goal is to safeguard the users from any content that might be unsafe or inappropriate and in turn, might ruin the online reputation of the platform its been published.
What's expected of the content moderator?
A content moderator is a skilled professional who handles the submission of user-generated content to an online platform. Their job is to ensure that content creators and managers place the content items correctly and ensure they are free from scams, errors, and any illegal or copyrighted content.
What are the types of content moderation?
6 types of content moderation you need to know about
Pre-moderation. …
Post-moderation. …

Reactive moderation. …

Distributed moderation. …

Automated moderation. …

No moderation.
What is a moderation strategy?
You get to decide what members are likely to see. Your moderation strategies shape what members see and, thus, what members do. Moderation isn't removing the bad stuff, it's making clear decisions about what you want members to be doing, and emphasizing those elements.
Conclusion :
Content moderation is an important part of online marketing, and it's something that all businesses should consider. Not only does moderating your content help to keep your website clean and professional, but it can also improve the user experience by ensuring that people see quality content when they visit your site. Let us know in the comment section if you've had success with content moderation, or if you have any questions about how it can be implemented into your own digital marketing strategy.
By using a third-party moderation service, you can ensure that all content associated with your company is appropriate and compliant with your standards. Let us know in the comment section how you moderate content on your website or social media pages. We'd love to hear from you!
What Are The Best Modern Serif Fonts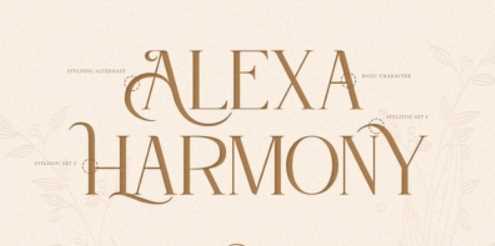 If you're looking for modern serif fonts, several options are available. For example, you can try Ravensara Sans or Optima. Or you can even use Futura. The choice is yours, but understanding the different categories will help you make the right choice.
Ravensara Sans
Ravensara Sans is a stylish sans serif font family available in 7 weights. Its clean, contemporary letterforms make it an excellent choice for various projects, from branding to album art. Its versatility also makes it an excellent choice for short texts and headlines.
Its sharp edges and rounded corners make it an excellent choice for titles, invitations, and other printed materials. It also has a full set of uppercase letters, multilingual symbols, numerals, and punctuation. This typeface's modern and clean style makes it a versatile option, making it suitable for various printing processes, including laser cutting and gold foiling.
Its clean, even lines make it an ideal choice for headlines and large text. Leaner is available in three weights and is suitable for small and large-sized text. This sans serif font family also features 510 glyphs, which are ideal for headings and logos. In addition, the font family includes the popular Grotesque Extra Bold, a modern take on the grotesque style but retains some of the character and traditionalism associated with those styles.
Optima
This sans serif typeface versatility makes it an excellent choice for print and online projects. Its gregarious nature allows it to mix well with virtually any serif design.
Another modern sans serif font is Futura PT. This geometric typeface brings modernity and complexity to the Value Serif style. Its unique style will add an edge to your design. Inspired by the classic grotesques, Futura PT is versatile and suitable for any purpose.
Its simple, geometric design is suitable for serious prose. You can use it for headers, email, websites, and other text. You can also use it in CVs and presentations. It is one of the most popular sans serif fonts in use today.
Futura
Futura is one of the most famous typefaces, based on the Bauhaus design style.Its low x-height makes it ideal for body text. The font also includes old-style figures and small capitals. It is available in both digitized and conventional versions.
It is widely considered the most important typeface from the Bauhaus movement. It blended old-style figures and geometric forms and was influenced by the design philosophy of the Bauhaus school. Renner used the design office at Bauer Type Foundry to help him create his typeface family.
It is a geometric sans-serif typeface, originally released by Paul Renner in 1927. While it shares similarities to Bauhaus typefaces, it was designed faster and with more features than its predecessors. As a result, Futura quickly became one of the most copied typefaces in graphic design history.
Final Words
Many different commercial fonts are available today, but the best modern serif fonts are versatile and easy to use. There are a variety of serif fonts out there, so it is important to find the one that will fit your needs and style. With so many options available, finding the right one can be difficult, but with a little effort, you can create beautiful and stylish documents. Read this post carefully to know more about sans serif fonts.
How to Set Up a Successful Amazon Store From Scratch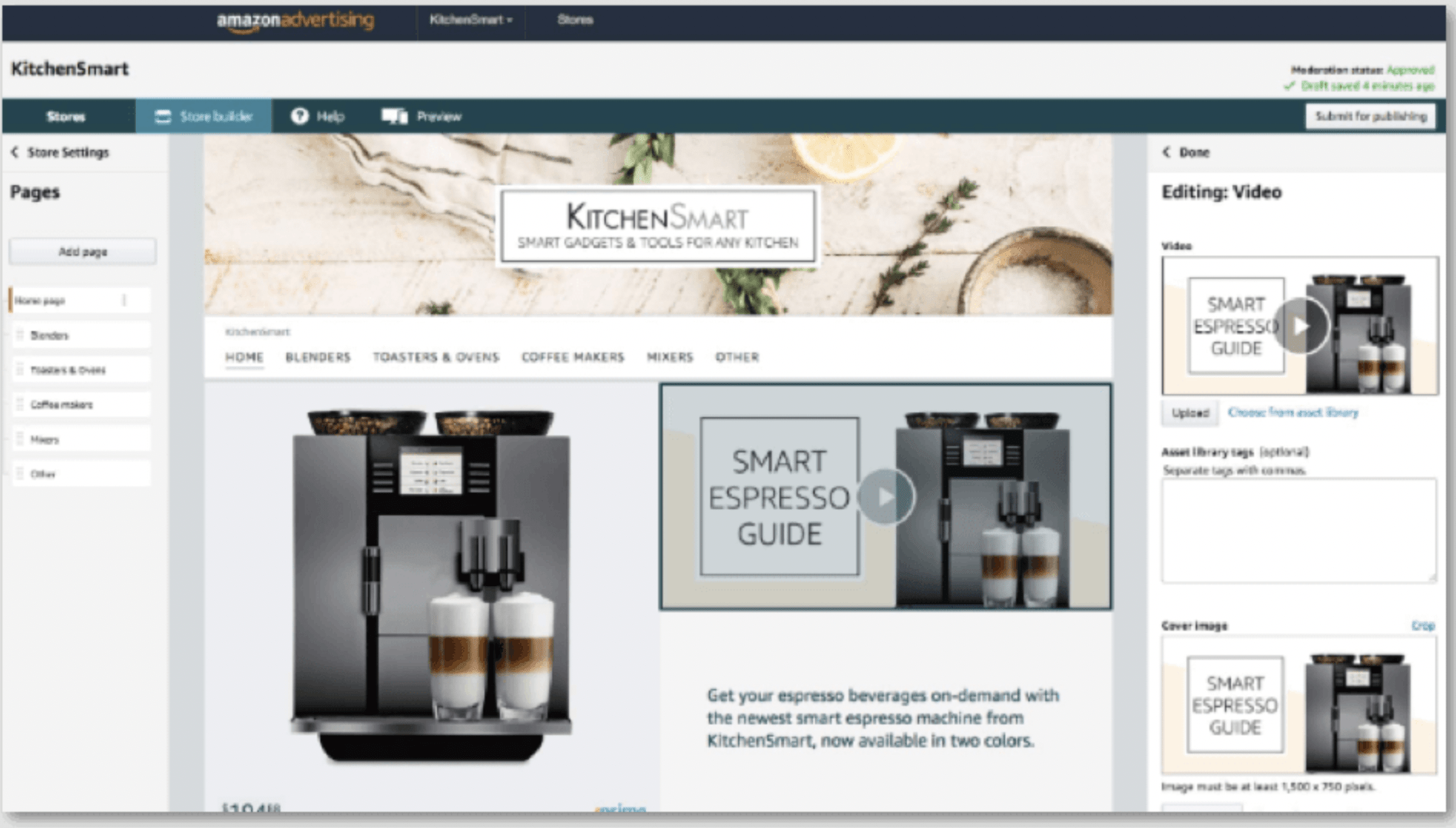 Whether you're entirely new to retailing or you're looking to move your operations online, setting up a successful Amazon store from scratch is challenging. You'll have plenty of hoops to jump through to get established on the platform in the first place, and then you'll need to pursue an aggressive marketing strategy to build your visibility and sales as quickly as possible. This article shares some tips on the process, guiding you to Amazon seller success in as short a time as possible.
Setting Up
There's a simple sign-up process for new sellers on Amazon that you'll have to follow to get featured on the platform. This will ask you to enter some data about your business, your products, and your jurisdiction. You'll need to get all of this right, though you can edit this information in the future if your store changes. You'll then be asked to upload your first products to your store. When you're doing this, there are some key tips to follow:
Only use high-quality photographs, and several of them, to show off your products
Make sure your product descriptions are high in quality and explain your products to consumers
Do pricing research to understand how your competitors are pricing similar products
These three factors – photographs, description, and price – are all paramount to your ongoing success on Amazon.
Marketing
 Now that you've set up your store and you've created exciting product listings, it's time to focus all of your energies on marketing. If you're a confident marketer in your own right, you should feel free to go it alone and use all of the tools in your repertoire to show off your new online store. If you don't feel confident in online advertising and Amazon marketing, though, you should look to partner with experts who are.
Nuanced Media are Amazon seller consultants who can help you build visibility for your store and sales on your product pages. They're able to crunch your data to identify areas in which you could benefit from a targeted marketing campaign. Get in touch with experts such as these to turbocharge your marketing efforts in your first few weeks on Amazon.
Long-Term Traffic 
Once you've made your first few hundred sales, Amazon's algorithm will recognize you as a trusted seller that they will be happy to feature on their product listings page. You'll still have some work to generate long-term traffic, views, and purchases. The key here is how you deliver for customers, as the best products will get more 5-star reviews from consumers.
You're looking to generate as many of these glowing reviews as possible, and that might mean going the extra mile to generate customer satisfaction. Wrap your products elegantly, so your package appears pleasant when it's delivered. Include a discount code in that package to encourage return customers. And do all you can to ensure it'd delivered on time, exceeding expectations where possible.
These three key tips will help you set up a successful Amazon store in as short a time as possible.