Essay on Advantages and Disadvantages of Offline Shopping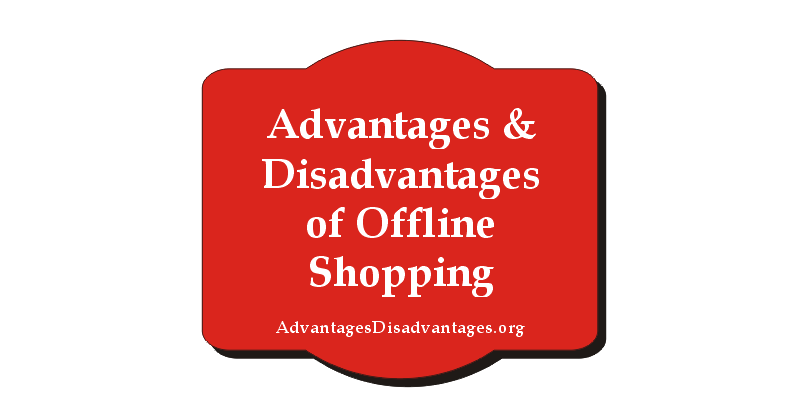 There are many essays on benefits and drawbacks of online shopping but now in this topic we'll cover the advantages and disadvantages of offline shopping. Well this is the older method to buy everything you need by visiting the shop. While we always make comparison between of types online and offline atone side online is better on the other hand if we look we find the offline shopping more useful and beneficial. Mostly shopping is still done offline and physically by visiting the stores, I'll name the offline shopping as traditional and there are many pros of offline shopping. Let's read step by step;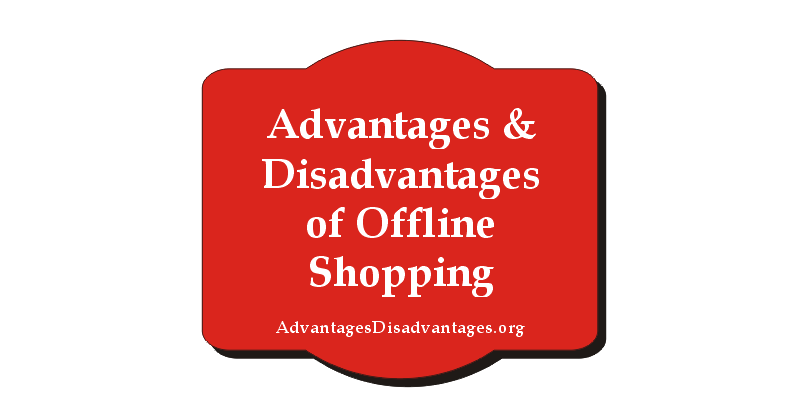 What are the Advantages of Offline Shopping?
The first advantage of offline shopping is the personal touch directly with the shop keepers. Let's suppose you visited the shop to buy something regularly on daily or monthly bases. You are personally connected to each other and have good relation with shop keeper; it gives you to the benefit of discount and ability of product return.

No need to wait for the product comes to home, just visit the shop or mall and buy the thing. It saves your time and money both.

There are lot of verities and qualities you find in various prices. Buy the goods according to pocket range.

New shopping mall always gives the discounts and also provides to participate in draw and win instant prizes.

If you are living in Asian countries and purchase grocery items and home items daily. The shop keeper also provides the credit fancily, can pay monthly or weekly.

Another big benefit in the list of Advantages of offline shopping that some items like machine, LED, Dryer, Juicer or Freezer are available on installments.

Eating products like Pizza, Burger or Sharma etc. buying from shop will always be fresh and hot. If you order these things online, may be cool becomes late after your hunger die.
What are the Disadvantages of Offline Shopping?
As we all know that offline shopping is a physical activity so it take our time, so we have the little bit drawback of time wasting and physical punishment.

During visiting the shop we have always less choice. We can visit only three to four shop in a day haven't enough choice while sitting at home we can easily visit thousands of online stores and websites.

Another demerit of offline shopping is lack of time consuming. We lost much time during visit the shops after shop.

Offline shopping is only available for limited hours in the day time. We cannot make offline shopping at night time.

Offline shopping break your monthly budget, that's easy to visit the store but the display attract you to buy ten more items which compel you to spend more money on extra items.

At the end of the shopping we must wait for the billing in the long line, that's hesitating and accrual time to wait for your number to pay bill. Sometimes it takes more time and the chance of robbery while standing in the line.
Ending Note:
Dear friends! Almost everything have the both ways Advantages and Disadvantages, it's depend on us to use it for our benefits/pros or use it for our drawbacks/cons. What's your opinion about the offline shopping, share your suggestions in the below comment box or add your point in our article by using the contact us page. If you find this link and article useful, so share with your other friends and family members.
Happy Offline Shopping.