Affordable Luxury: Finding Budget-Friendly Designer Dresses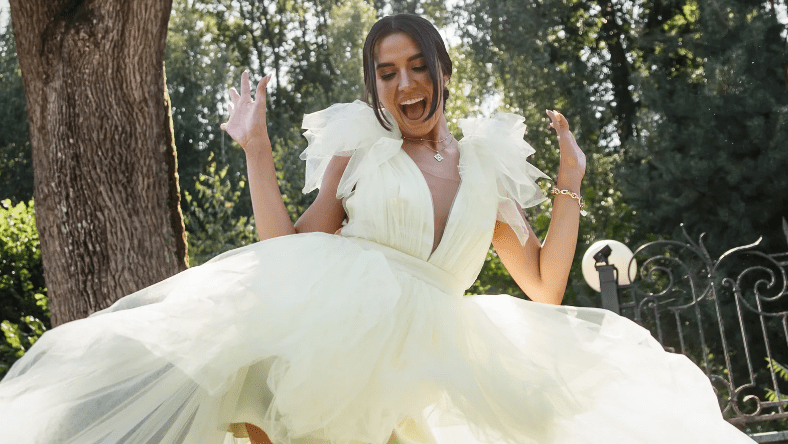 In the world of fashion, the designer dress often holds a certain allure—a blend of exquisite craftsmanship, high-quality fabrics, and impeccable design. However, the price tags attached to these pieces can sometimes seem daunting. Fortunately, the landscape of luxury fashion has evolved, offering avenues for acquiring designer dresses without straining your budget. This guide unveils the strategies and insights to discover budget-friendly designer dress options, allowing you to enjoy the elegance and style you desire without compromising your financial goals.
Embrace Off-Season Shopping: Timing is Everything
Off-season shopping is a well-kept secret among savvy fashion enthusiasts. As fashion cycles transition from one season to another, retailers often offer substantial discounts on last season's collections to make room for new arrivals. This presents a prime opportunity to acquire a designer dress at significantly reduced prices. By planning your purchases around these seasonal shifts, you can enjoy the satisfaction of owning a luxurious piece while staying within your budget.
Explore Online Sample Sales: Hidden Treasures Await
Online sample sales are virtual treasure troves of discounted designer pieces. These events feature excess stock, sample items, or styles from previous seasons, all offered at a fraction of their original prices. Navigating through these sales platforms provides the thrill of discovering hidden gems that embody both luxury and affordability. The joy of finding a stunning designer dress among the digital racks mirrors the excitement of unearthing a rare find.
Sign Up for Newsletters: Exclusive Access
Subscribing to newsletters from your favourite designer brands and fashion retailers can grant you exclusive access to discounts, promotions, and early sales. This allows you to stay informed about upcoming opportunities to acquire luxurious dresses at reduced prices. The anticipation of receiving these exclusive offers and being part of a select group amplifies the thrill of shopping for luxury within your budget.
Outlet Shopping: Discounted Glamour
Designer outlets offer a curated assortment of discounted luxury items, including dresses. These establishments house an array of designer labels with price points that are notably lower than those of traditional boutiques. Roaming through the aisles of an outlet store, surrounded by racks of discounted treasures, infuses your shopping experience with the excitement of discovery and possibility.
Set a Budget: Defining Boundaries
While the allure of a designer dress might be strong, setting a budget that aligns with your financial realities is essential. Determining your spending limit guides your choices and enhances your sense of satisfaction when you discover a designer dress that perfectly balances luxury and affordability. This prudent approach empowers you to make informed decisions and derive maximum value from your purchases.
Keep an Eye on Sales Events: Seasonal Opportunities
Seasonal sales events, such as Black Friday and Cyber Monday, offer significant discounts on a wide range of products, including designer dresses. These occasions present an exciting opportunity to secure exquisite pieces at more affordable prices. The thrill of exploring online platforms during these events and uncovering remarkable deals adds an element of adventure to your shopping journey.
Conclusion
The pursuit of affordable luxury is well within reach, allowing you to adorn yourself in designer dresses without straining your budget. By capitalising on off-season shopping, exploring online sample sales, subscribing to newsletters, visiting designer outlets, setting a budget, and keeping an eye on sales events, you can curate a wardrobe that marries elegance with financial sensibility. The emotions attached to acquiring these designer treasures extend beyond the garments themselves. They signify your mastery of intelligent shopping, embodying a harmonious blend of luxury, style, and practicality. As you grace every occasion in these exquisite dresses, you embody sophistication and the art of resourceful and mindful fashion choices.