Advantages and Disadvantages of Village Life in Points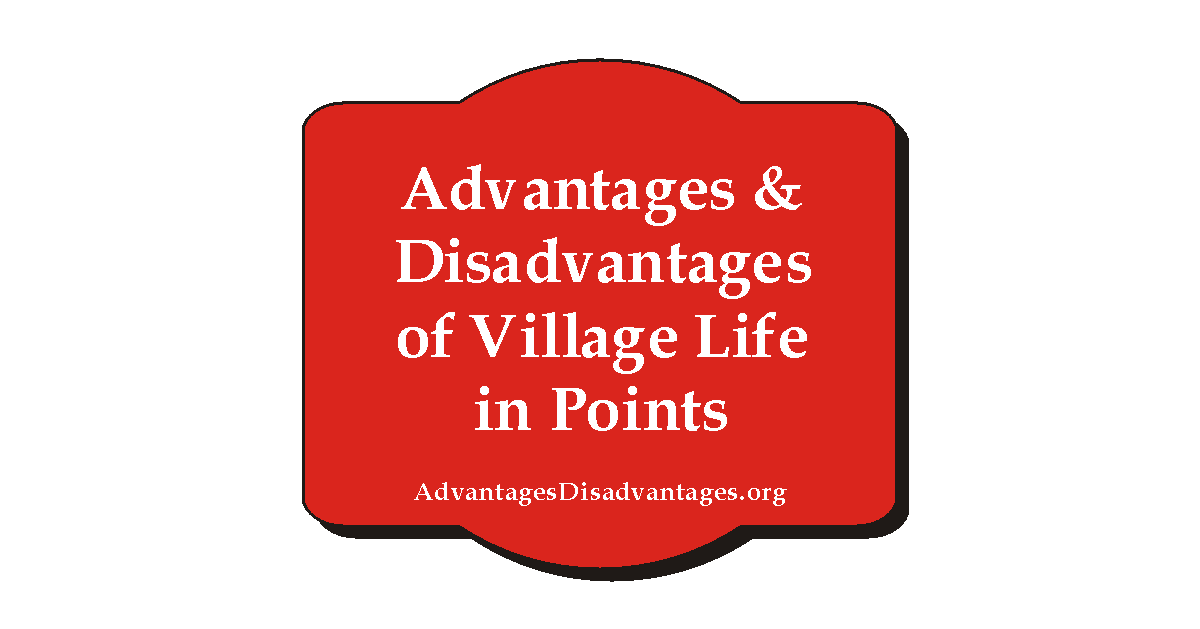 Today in this essay we'll read all the advantages and disadvantages of village life in points. Every country on the earth has some big cities, some small cities, towns, and villages. Some peoples are living in the cities and many of us are enjoying life in small towns. Although there are many pros and cons of village life, before going towards debates we'll read some Advantages of Village Life in Points.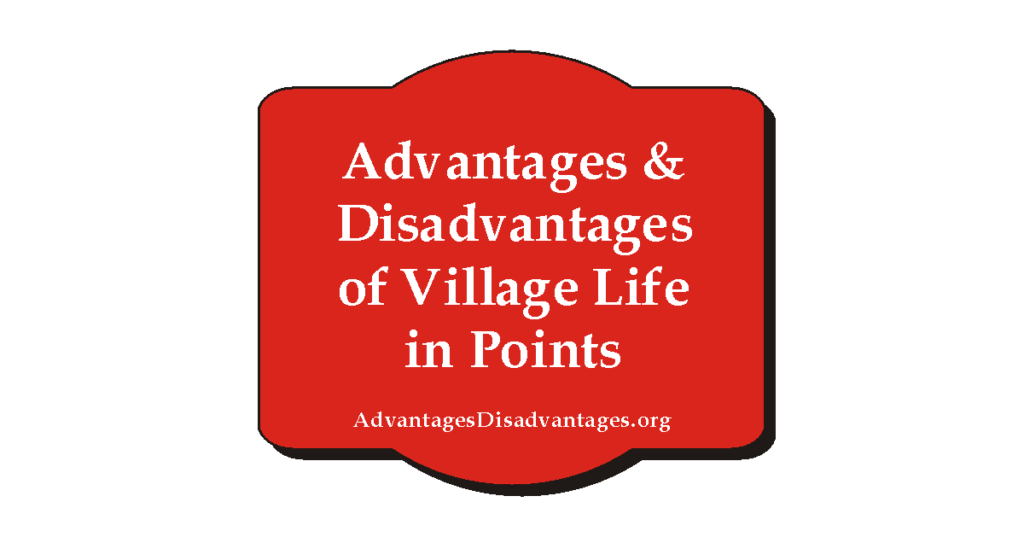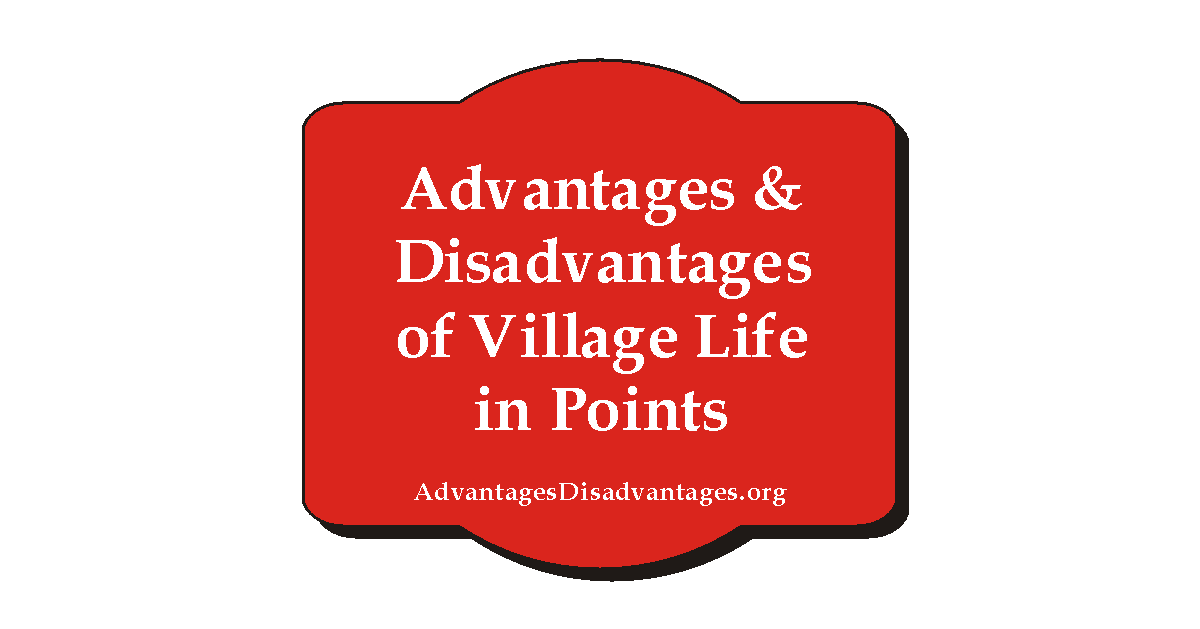 What are the Advantages of Village Life?
The biggest benefit of living in the hamlet is you have fresh vegetables, fresh fruits, and pure milk always.

The area of the village is small in size and there are very few houses, so all the peoples live in community and friendly environments.

The real beauty of living life is in the village because there is everything natural, pure, and beautiful. As compare to city life we have many disadvantages of city life.

Villagers are very helpful people to each other; they help always without any hesitation.

As we mention before the beauty of towns, the environment of the village is pollution-free and fresh always.

You have no worries about time and no tension of duty timing, office, and other works. Almost totally people of village works in their fields.

Life in the village gives more benefits and advantages because of its less cost living standard and simple life. Peoples are very simple and can manage their family system at fewer prices.

Mostly houses in small towns are large in size and more than family means two or three families live in one house. They have a joint family system standard.

The village is always safe from noise pollution and heavy transport.
What are the Disadvantages of Village Life?
The first disadvantage is the kids that they always love to live in the city, they don't like their hamlet.

Can't find the transportation every time, there is very less number of vehicles in the village.

There no big standard schools, colleges, and universities and no academies for advanced learning.

There are no good hospitals, no police station near to you, and no ambulance or fire brigade in case of any emergency.

The big disadvantages of village life are the electricity, there is load shedding always in the village and if the light got short circuit, it takes 2 to 3 days to repair.

We can't find easily the plumber, electrician, mason and many other master persons for work.

There are no opportunities for increasing the business, this is the biggest debate for peoples wants to increase business.

Village people have no proper jobs most of them are working on daily wages.

The last demerit of village life is the people are deprived of banking loan facility and insurance facility and many others like these.

There are no wedding and gathering halls in the village, even people don't remember their birth date.
Say About Your life
Well, friends that were a little essay on the Advantages and Disadvantages of Village life. I personally want to live in the village because of its simple life and natural environment and natural and fresh food. But if we see on the other have I will lose many advantages, so tell me about yourself either you want to live in the village or not. Say something about this topic to add your point in advantages or in disadvantages. Stay happy and keep visit my other website Cuzy Man