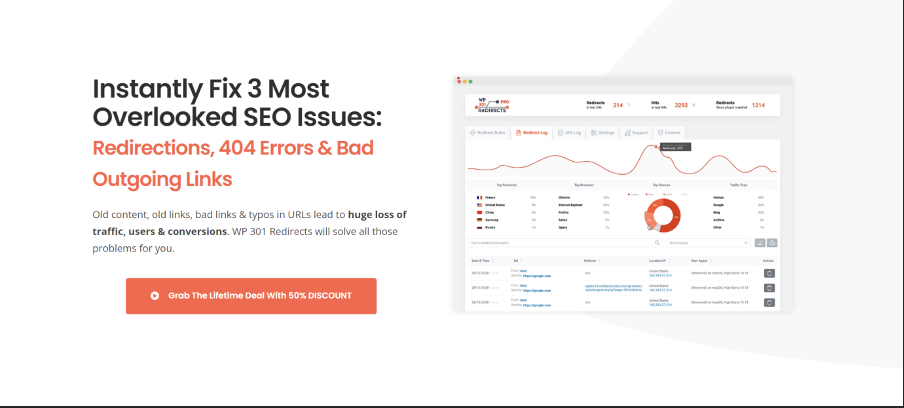 Our job is to connect 301 Redirects and SEO but how can we do that if we don't define them first? 301 Redirects is a permanent type of redirect that will direct you from an entered URL to a preferred URL. Basically, if you enter an URL into your browser, that will be recognized and data will be sent back to the browser and automatically redirected from that URL to a designated one. You can use 301 Redirects for many things, for example: if you updated or deleted a page and therefore use a new URL or you want to combine two pages with similar content to one URL. 301 Redirects is here to help you with everything! Before we go on and explain how 301 Redirects affects SEO, we have to mention the best WordPress plugin for redirecting URLs.
WP 301 Redirects is a WordPress plugin designed to help you fix three big problems: redirections, 404 errors, and bad outgoing links. With WP 301 Redirects you will be able to control redirects, check every link to see what type of page it is connected to, ignore bad traffic, and improve important traffic by redirecting users to the page they wanted to see. No frustration is necessary with WP 301 Redirects!
The three issues we have previously mentioned when talking about WP 301 Redirects are actually the most common issues of SEO. SEO is an acronym that stands for Search Engine Optimization. With SEO you increase the quantity and quality of traffic to your website through organic search engine results. Basically, SEO is here to help you optimize your website in the best possible way. Before 301 redirects have been thought to poorly affect SEO but that is actually not true and if you use 301 Redirects correctly, you can boost and help your SEO.
We're going to mention some of the ways in which 301 Redirects can boost your SEO performance:
When you check your page stats and ranking, you can see that some of your posts are doing better than others and that is completely normal but you can use that to your advantage. You can combine pages that do a mid-job with pages that are doing awesome and are related to the same theme and direct users to one big article. After you combine pages in one big article, you can make it known that you're an author of it by putting an author box at the end using Simple Author Box.
When you update or launch pages you can fix your problems with Coming Soon & Maintenance Mode but when you delete pages you will run into 404 errors and with 301 Redirects you can make that nightmare go away and redirect users to other URLs.
Among all these features, with 301 redirects you can also change your permalink structure and make it more suitable for SEO to boost your stats and rankings.
In this article we've talked about different ways 301 Redirects can affect your SEO and have mentioned ways in which it can help you boost your SEO performance, now it is your job to start using it!
Know All The Things About iTop VPN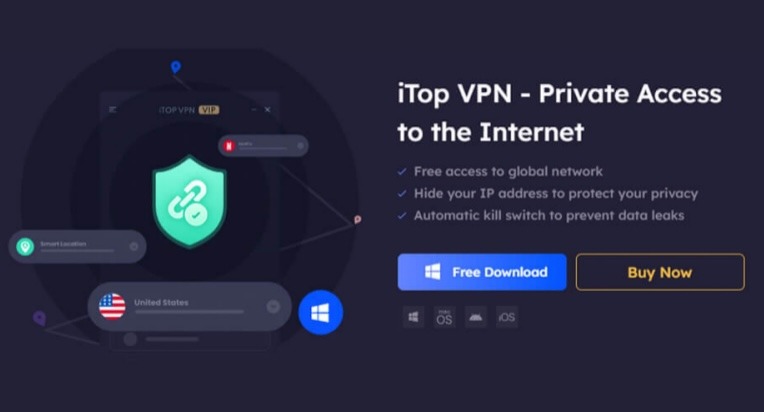 If you want a secure and reliable VPN service, check out VPN Windows. This provider offers a wide range of features and benefits, making it a great choice for anyone looking for a VPN solution. In this article, we will examine what iTop VPN is and what it can offer you.
What is an iTop VPN?
iTop VPN is a Virtual Private Network service offered by the IT company iTop. The service lets users connect to the Internet anonymously and securely using a shared IP address. iTop VPN encrypts all data transmitted between the user's computer and the iTop servers, making it impossible for anyone to eavesdrop on the user's Internet activity.
iTop VPN is very easy to use. Install the iTop VPN software on your computer and then connect to the Internet through the iTop VPN servers. Your computer will be assigned a new, anonymous IP address, and your Internet traffic will be securely encrypted.
iTop VPN is an excellent way to keep your online activity private and secure. With iTop VPN, you can browse the Internet anonymously without worrying about anyone eavesdropping your activity.
What are the benefits of using iTop VPN?
If you're looking for a VPN service that is both reliable and affordable, then you should check out iTop VPN.
Affordable Pricing
iTop VPN is one of the most affordable VPN providers on the market. Their monthly plans start at just $4.99 and offer discounts for longer-term plans. This makes iTop VPN a great option for those on a budget.
Wide range of features
iTop VPN offers a wide range of features, making it a great choice for individuals and businesses. Some of the features offered include:
AES-256 bit encryption
Unlimited bandwidth
24/7 customer support
Over 50 server locations
How to set up iTop VPN on your device?
Assuming you have already downloaded and installed the iTop VPN app on your device, here are the steps you need to follow to set up the VPN:
Open the iTop VPN app and click the 'Settings' icon.
Select the 'Connect on startup' option in the' General' tab.
In the 'Country' tab, select the country from which you want to connect to the Internet.
Select the' UDP' option in the 'Protocol' tab.
In the 'Advanced' tab, select the 'DNS' option and enter the DNS address of your choice.
Click the 'Connect' button to establish the VPN connection.
How to use iTop VPN?
Here are five tips on how to get the most out of your iTop VPN experience:
Make sure to download the latest version of the iTop VPN client from the website. This will ensure that you have the most up-to-date security features and performance.
When you launch the iTop VPN client, you will be prompted to select a server location. Choose the server closest to your current location for the best performance.
Once connected to a server, you can browse the Internet as usual. However, keep in mind that your VPN may block some websites. If you encounter a blocked website, you can try connecting to a different server location.
Top VPN offers a variety of security features to keep your data safe. Enable the "Kill Switch" and "DNS Leak Protection" features when prompted.
Conclusion
iTop VPN has several features that make it a good choice for a VPN provider. This VPN is very easy to use, even for those new to VPNs. Their software is available for Windows and Mac and is very user-friendly. Setting up and using iTop VPN is a breeze, and their customer support is always available to help if you have any questions.
Robot Delivery: Why Physical Dimensions And System Performance Are Important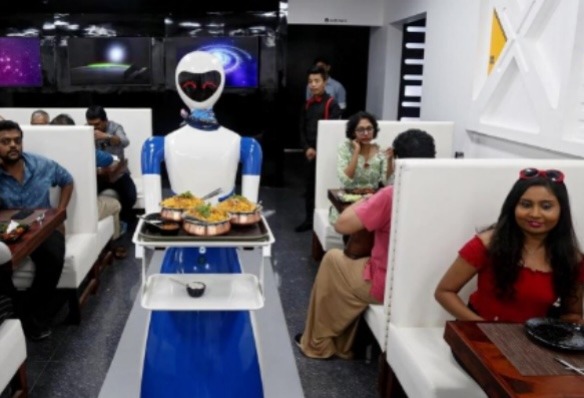 Robot delivery is an exciting new development in the food service industry, and it has the potential to revolutionize the way that food is delivered to customers. A number of factors need to be considered when designing a robot delivery system, and one of the most important is the robots' physical dimensions and system preference.
Know about Importance of physical dimensions and system performance
To get the right food ai delivery robot, you need to look at the weight of the robot. The weight of the robot will determine how well it will be able to navigate on different types of surfaces. The 40 kg weight is great for any robotic delivery and the Lucki robot has this weight. And the device's battery life will determine how long it can operate before it needs to be recharged. If you expect to use your delivery robot for long periods, you will want to choose a device with a long battery life. Below we mention the physical dimension and system performance importance separately:
Physical dimensions of the ai food delivery robot
When choosing the right delivery robot for your needs, one of the most important factors to consider is the device's size. The device's physical dimensions will determine how much space it will take up in your facility and how well it will be able to maneuver in tight spaces. The robot Lucki has 526mm×493mm×1320mm, which means it can easily pass through the spaces. You should get a delivery robot that is compact enough to maneuver easily in tight spaces.
Cruising speed and navigation system of the ai food delivery robot
The type of terrain that the robots will be operating on is another important consideration. The cruising speed at which the robots can travel is also critical. If the robots are fast enough, the system will be able to keep up with customer demand. If the robots are fast enough, they may be able to navigate through the environment safely. The robot needs to be able to navigate to the delivery destination without getting lost or taking too long. It also needs to be able to avoid obstacles and navigate around people. The robot should also be able to communicate.
The operating system of the food ai delivery robot
It would be best to have a deeply customized Robot OS operating system based on Android 9.0 food ai delivery robot. One benefit is that it allows for more accurate and efficient food delivery. With this system, you can program the robot to follow a set delivery route and make any necessary adjustments along the way.
This helps ensure that the food delivery is made in a timely and efficient manner. Additionally, this system can prevent food waste by making sure that the food is delivered to the correct location and by the correct person. The OrionStar ai robot Lucki has a Deeply customized Robot OS operating system based on Android 9.0
Conclusion
Robots can range in price due to their features. You'll need to consider the upfront cost of the robot, as well as the ongoing costs of maintenance and operation. Implementing robot delivery can be a great way to improve the efficiency of your food service business.
Why You Need To Buy Delivery Robot For Restaurant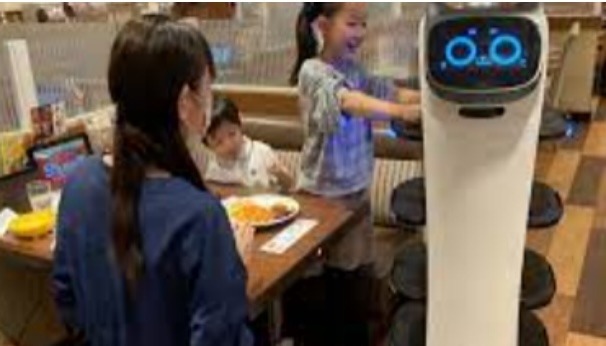 If you want to buy delivery robot, then you need to read this post. AI Robots are increasingly becoming a staple in the restaurant industry as they help to automate various tasks. Delivery robots are beneficial as they can free staff from making trips to deliver food to customers, allowing them to focus on other tasks. The type of delivery robot a restaurant chooses will likely depend on the type of food they serve and the distance the robot will need to travel.
How the Delivery Robot Works
A restaurant's AI delivery robot helps to take orders and deliver them to customers. A robot such as Lucki has 3D depth detection. These 3d depth detection features help navigate to the customer's location by avoiding hurdles or other things in the routes. This type of system in robots scans the surroundings and sends the signal without delay so the robot can keep working. In this way, it can deliver the food without bumping into things. Moreover, this type of system helps robots to work continuously with smoothness.
The delivery robot equips with a Dual SLAM system, which allows the robot Lucki to recognize location markers. This is a great feature, as the restaurant can handle the delivery robot getting lost at night.
How to Get Started with a Delivery Robot
Are you looking to add a AI delivery robot to your restaurant? Whether you're looking to add an extra touch of customer service or you're looking to cut down on your delivery costs, delivery robots are a great option for restaurants of all sizes. You can check the Orionstar website for food delivery robots. Here's a quick guide on how to get started with a delivery robot for your restaurant:
Decide on the type of delivery robot you want.
Many types of robots, such as ground-based robots, are more common and less expensive. Choose a delivery robot that fits your restaurant's needs. A variety of delivery robots are available, so it's important to choose one that fits the needs of your restaurant. For example, suppose you have a large restaurant with many deliveries. In that case, you'll want a delivery robot that can carry many orders. If you have a smaller restaurant, you may wish for a delivery robot that's more compact and easier to manoeuvre.
Train your staff on how to use the delivery robot.
Once you've chosen a delivery robot, training your staff on how to use it is important. However, you will not need to spend hours on it because it is straightforward. This includes everything from setting up the robot to loading it with orders. Training your staff will help ensure that the delivery robot is used correctly.
Implement the delivery robot into your restaurant's workflow.
Once your staff is trained on the delivery robot, you must integrate it into your restaurant's workflow. This includes figuring out where the delivery robot will be stored when not in use and how orders will be delivered to the robot.
Conclusion
Here we have guided you about what to look for when buying delivery robots. The tips mentioned above will help you choose the robot to help your restaurant grow. Once you've implemented the delivery robot into your restaurant, promote it to your customers.