5 Reasons Seniors May Want to Hire a Lawyer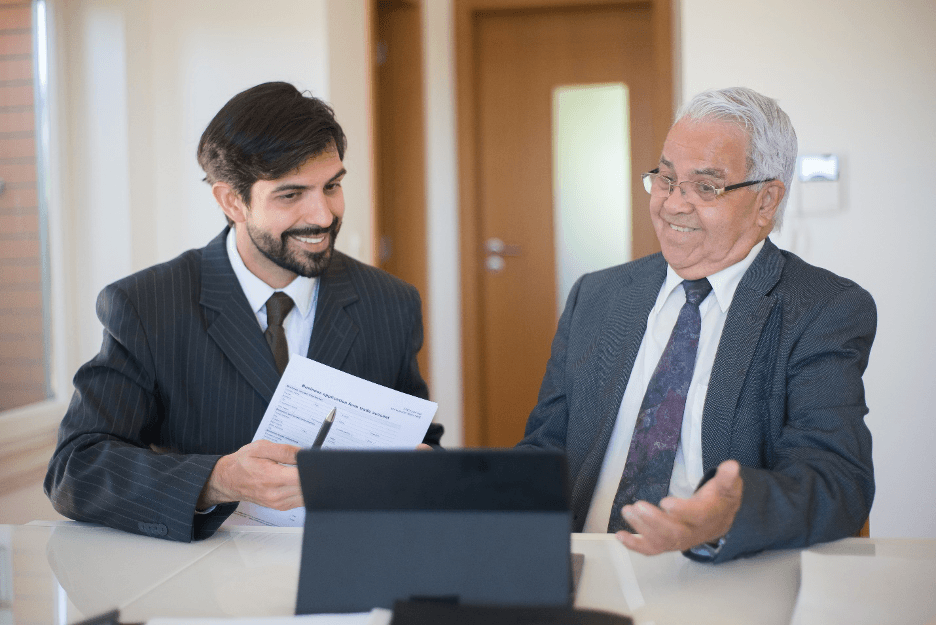 With health, finances, insurance, and a variety of other matters to handle, there are a lot of points where legal help is necessary for senior citizens. Although legal representation is essential throughout life, it becomes even more so post-retirement due to various reasons that can vary from person to person.
The conditions are not always the same for every senior citizen. Some are forced to spend their days in specialized care homes, while others have to deal with nasty property disputes among their own children. Many suffer from health issues as well, and many times, these situations require the services of a lawyer.
Even if you, as an elderly citizen, have the ideal circumstances in terms of finances, being surrounded by loved ones, and having trusted friends around, a lawyer still comes in handy during this time. If you are still on the fence about whether to hire a legal representative or not, here are some reasons that will help you make a decision regarding why you should.
1. Safeguard against unjust treatment or fraud
Seniors may be more open to being exploited and mistreated as they get older. Even if they have made every effort to prepare for years to come, a lawyer can assist them in guarding against possible elder mistreatment or fraud by outlining the legal provisions that are most pertinent to their particular situation. In some cases, this is more important than people realize.
For instance, in the U.S., tragically, nursing home abuse is a common phenomenon. Each year, about 5 million cases of elder abuse are reported, and roughly 10% of people above 60 have reported that they've been abused to some extent. A proficient lawyer can assist in this regard by not just procuring an appropriate nursing home abuse settlement but also advising on how to avoid relevant circumstances.
Having a trusty legal advisor is also particularly important if an older person uses their power of attorney to name a member of their family or another individual as an agent. It's crucial that you search out legal guidance that focuses on senior law and estate planning since an expert assets management attorney will be able to lay out comprehensively what that could entail for both parties involved.
2. Comprehending the rights that a senior citizen has
Senior citizens have to deal with many situations that people of normal age don't come across. This can include biases, discrimination, mistreatment, and fraud. A lot of people take advantage of their old age to exploit them in numerous ways and defy their fundamental legal rights, although senior citizens need to be given priority in a variety of daily aspects.
An elderly person is like any other human being in that they have the right to be treated with respect and dignity without any discrimination on any basis whatsoever. Just because they are old doesn't mean that they lose the right to make decisions on their own when it comes to their personal affairs, healthcare, benefits, disbursal or assets, and a lot more besides.
With a seasoned lawyer, people can still feel safe and protected even in their old age. The legal representative is a valuable ally who is there not just to advise but also to protect against any form of harassment or mistreatment that may be meted out to them. Having an attorney in your old age means that you can have a strategy and its implementation for preserving physical as well as mental well-being.
3. Facilitate proper healthcare decisions
Even during younger years, dealing with the technicalities of healthcare insurance and fighting lawsuits in case of accidents is not something that individuals can do on their own. As people grow older, they become more susceptible to injuries and various other ailments that can require tons of paperwork as well as documentation to get through the process swiftly.
In order for a senior citizen to navigate these challenges, having legal counsel is an imperative step. These professionals understand the intricacies of personal injury and insurance law, which makes them proficient in providing guidance and implementing relevant strategies that can help elderly citizens ensure that all their healthcare needs are well taken care of.
There are several healthcare plans that are specifically designed for individuals who are disabled or above the age of 65, like Medicare, the federal health insurance. Lawyers are also beneficial in enabling senior citizens to find out if they are eligible for plans like these, how they can apply, and the ways in which they can consider the respective facilities without any hassle.
4. Managing estate planning
A will, which specifies to your heirs how you desire your wealth to be dispersed after you pass away, is one of the most typical inheritance planning instruments that seniors require. Given this, creating and updating efficient estate planning documents like testaments and medical directives is one of the reasons that many retiring folks consult an attorney.
A professional attorney is knowledgeable about the specifics of legal jargon and skilled at both thoughtfully developing and modifying documents to reflect client preferences. By making sure that all crucial aspects are covered, working with a lawyer can provide families the assurance that their loved one's desires will be carried out after their passing.
Many a time, major conflicts arise between heirs, irrespective of whether the estate is large or small. In the absence of an executor, senior citizens can feel underpowered even if they are executing the details within their lifetime. After they pass away, things can become even more complicated, but when a proficient attorney is involved, the pieces can fall smoothly into place.
5. Post-retirement income
A lawyer is a great investment that you can make during your lifetime. Not only are they able to stand as a solid pillar of support during your old age, but they can take steps while you are earning to allocate your funds in a way where they are not just protected but are also making a regular income that you can live on post-retirement. This money can go not just for medical expenses but provide for various other costs like traveling and the like.
Conclusion
Having a lawyer in your old age is all about sorting your life and having a trusted partner to support your journey through a time when you are the most vulnerable. From taking care of your health to making sure that your estate is efficiently settled and that there is no conflict left once you pass away, a qualified attorney can manage it all for you.