5 Tile Types to Consider for Your Home Remodel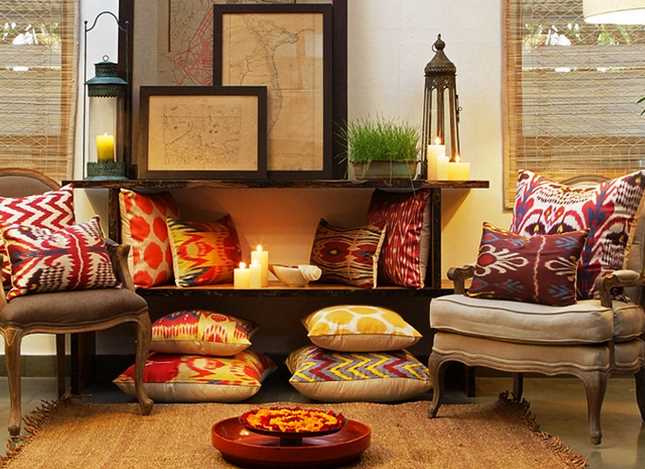 Whether you're remodeling your kitchen, bathroom, or flooring, we've got you covered. Learn about five of the most common tiling options currently available. With too many options, you may lose your ability to decide. Here are five popular tiling solutions to help you focus your search and create a more informed selection for your next renovation.
Glass tiles come in a wide range of colors, sizes, and opacities. As far as form goes, there is a great deal of flexibility: For example, you'll find two-inch squares, medallions, fish scales, and mosaic tiles that are great for creating patterns on your tiled surface. Individual pieces of glass can be laid by homeowners themselves, or mesh-backed mosaics can be used for a more convenient installation. Depending on the precise styles you choose, you may anticipate paying around $7 and $30 per sq foot for such material.
Refined clay and other natural components are combined with kiln-fired glaze to create porcelain tile. It can be left unfinished or doctored up and look like stone or wood. There are many different types of ceramic tiles, such as planks, penny round tiles, and squares. The most popular colors are browns, beiges, and greys. You can find these tiles for sale between $3 to $7 per sq foot, porcelain tile can be installed on the wall or the floor without difficulty.
Kitchen and bathroom floors are the most common places to find ceramic tile. Porcelain is harder, denser, and more long-lasting since it's made of more refined clay and baked at a higher temperature. As a result of these advantages, the price per square foot is reduced, ranging from one dollar to $5 or $7. Colored glazes can be applied on ceramic tiles, allowing them to take in a broader range of hues than their unglazed counterparts.
There is a good reason why quarry tile is often confused for brick: they are rectangular and often reddish-brown or rusty brown. Clay, shale, and feldspar are the most common ingredients in this type of unglazed tile. Kitchens and other areas with a lot of foot traffic are ideal places to use this type of flooring. If you're looking for a low-maintenance tile that's easy to clean and resistant to slips, this is the best option.
There are many natural stone possibilities for walls and floors in the home, including marbles, travertine, granite, and limestone, to name just a few of the most popular. These contemporary and timeless solutions are typically purchased in irregular slabs for wall tile and somewhat irregular squares and rectangles for flooring. From $2 to $20 a square foot, many stone tile options are available, with slate & travertine at their lowest price points.
When it comes to the most critical pull of natural stone, it's the fact that it can keep rooms cool in hot areas and work with radiating heating systems in cold ones. Aside from the price, each stone has its own set of drawbacks. Travertine, marble, and slate are all susceptible to discoloration over time, while travertine wears more easily.
Tips To Set Up a Simple Backyard Garden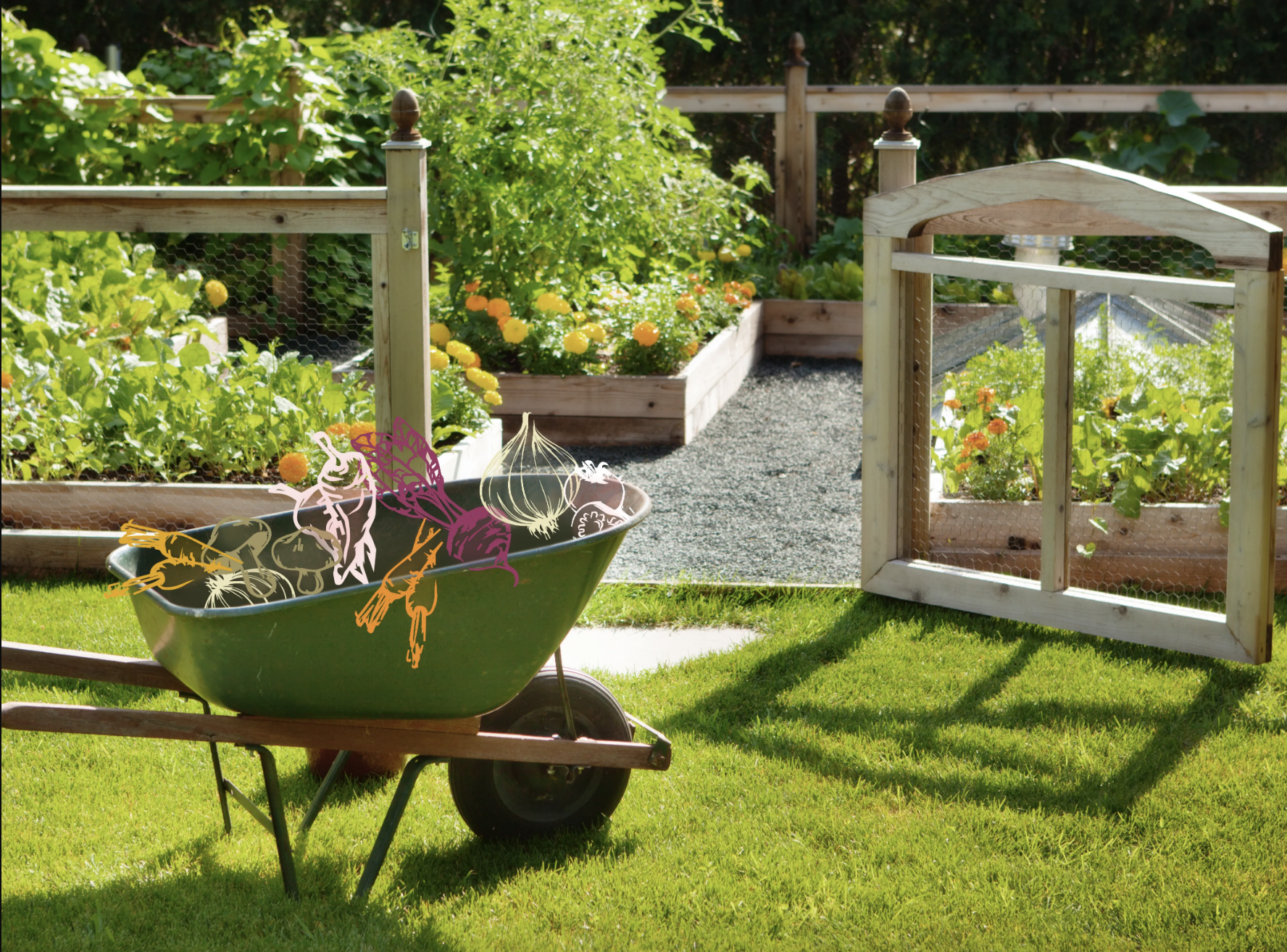 Having a garden and producing some edibles is a thoughtful idea for your home. Moreover, it's an environmental beautifier.
With the proper knowledge, it's pretty easy to achieve. Most domestic gardens are DIY projects, so long you have a goal. However, if you don't, there are several things to start with to help.
As you read on, you'll learn the steps to include a garden feature in your home. Here we go.
Step 1: Choose a Crop
Which crop species do you consider your favorite, and would you like them in your vicinity? As a rule of thumb, if you have no intention of consuming a plant, don't grow them. Vegetables, flowers, herbs, and fruits are popular gardening options.
In other situations, you may desire to support your pets with some natural treats. A garden where you grow plants like milkweed, dills, and pollen-rich flowers, which include mini shelters, will serve this purpose.
Alongside your crop choice, don't forget the climate in your localityꟷ to guarantee the success of your gardening. Understand your climatic zone, and the fruits or vegetables supported seasonally.
Step 2: Decide on a Location
Within your yard, square out a particular area. Remember sunlight reach and easy accessibility of the garden. Most veggies and fruits are sunray dependent, and depriving them of this isn't great. Avoid windy and frosty places.
If you have enough space, you can plant on the bare ground. Otherwise, use containers as you position them in a sunny spot in your compound. On the good side, some plants thrive indoors, so placing your container inside your apartment could be best for your limited yard space.
Step 3: Make Your Garden Bed
This is where you clear existing vegetation on the selected area and plan a layout. Ensure your beds are raised to make working in the space easier. Within the garden, plant in rows or a grid pattern to aid walking. For soil improvement methodologies like adding fertilizers or tilling, adopt only when necessary.
Step 4: Get Your Basic Tools
To ease working, invest in tools like:
Leaf and dirt rakes
Kitchen knife
Small pruning saw
Scuffle and garden hoes
D handle shovel, etc.
Step 5: Test Your Soil
Before planting, test your soil to know a few of its attributes. Establish contents like the pH level, silt, clay, rock, sand, nutrients, etc. Determine if there's a contamination threat locally, e.g., toxins. You'll need professional tests for most of these features, so reach out to suitable bodies.
Step 6: Choose Between Seeds or Seedlings
While deciding how to commence growing, seeds or seedlings are popular options. Although the former will save you money, sprouting may take a long time in some scenarios. The latter, on the other hand, is procured from greenhouse nurseries for transplant.
Once you have this figured out, start growing immediately. Mind you, handle the seeds and seedlings with extreme care.
Step 7: Nurture Your Garden
As long as you set enough time to irrigate, weed, and perform other maintenance, your crops will come out fresh and wholesome. Adopting a routine to this end will be beneficial.
Following the above tips is headway to an enjoyable harvest. If you'd like a garden in your yard, doing it the right way makes it fun.
 Why You Should Do a Sewer Inspection Before Buying a Home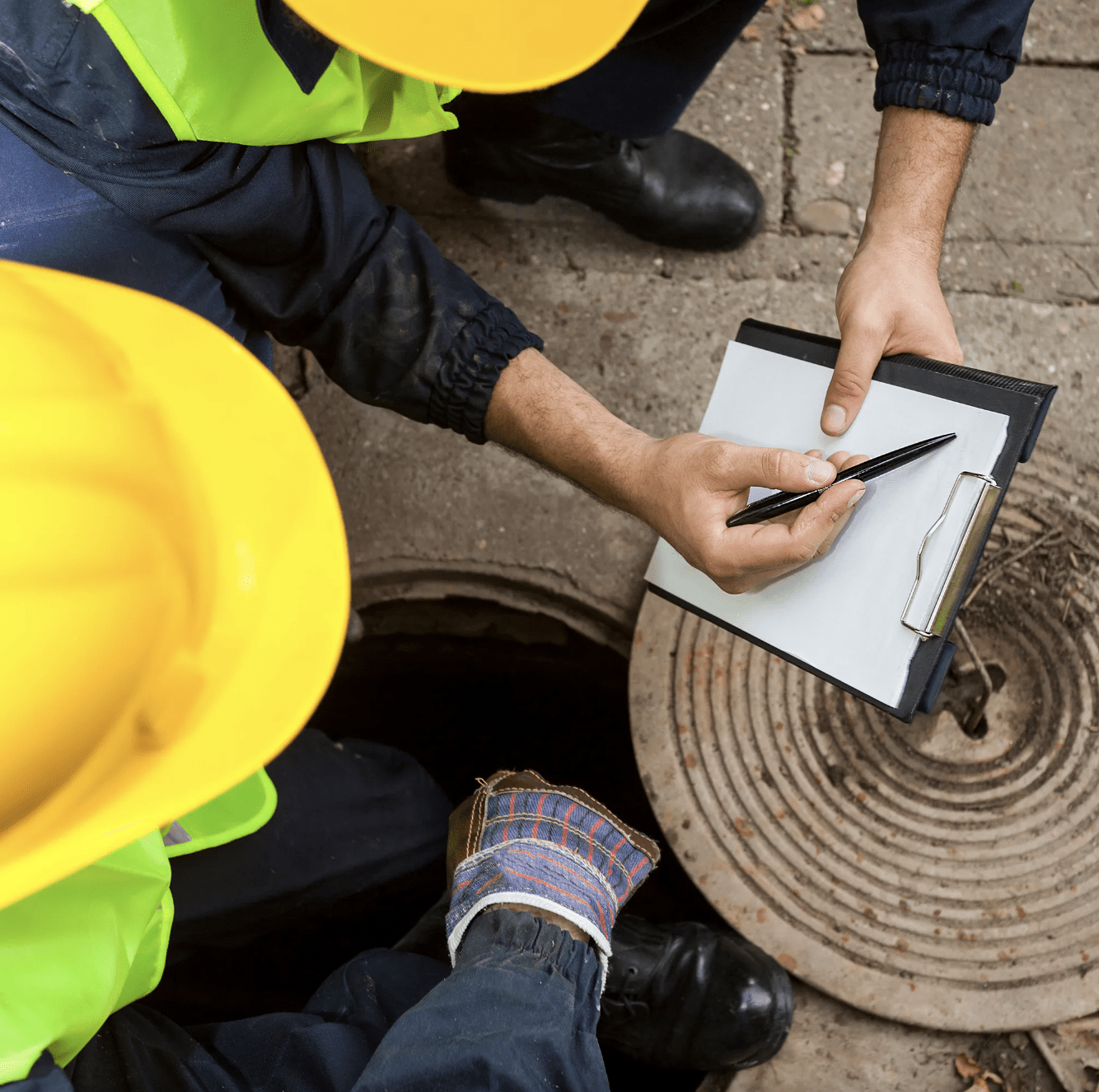 Most first-time home buyers know that a general inspection of their new home is essential but pay no or little attention to sewer inspection. A sewer inspection can help you avoid many problems, including one that may be very expensive to fix.
You must inspect the home's sewer before you sign the final paper. Sewer inspections are not included in general home inspections. It identifies damaged areas and areas in need of repair.
What is Sewer Inspection?
A professional inspector carries out a sewer inspection using a specialized and flexible pipe inspection camera attached to a monitor where the camera feeds are displayed.
The main objective of the sewer inspection is to identify the condition of the sewer system. To identify problems like cracks, blockages, and intrusive tree roots, and use the information obtained to keep the sewer in good condition.
Sewer Inspection Should Reveal the Following
Type of sewer line.
Condition of the sewer line
Type of maintenance or repair required to keep the sewer in good condition.
The Importance of Sewer Inspection
Sewer problems are not easy to detect. Only through a thorough sewer inspection will you know the condition of your sewer system.
Sewer inspection costs around $300 which is relatively cheap compared to the cost of sewer repair, or the damage that sewer blockage can do to your home.
It allows you to take preventive measures instead of looking for a fix. You can prevent sewer disasters before they happen.
It enables you to make an informed decision on your home purchase. You can get the homeowner to take care of any sewer problem before you buy the house.
Who Needs Sewer Inspection?
There is a popular misconception that old homes have sewer problems. Both types of houses require a sewer inspection to be on the safe side.
There are two obvious signs that your potential abode needs a sewer inspection.
Slow draining: The water from the sewer drain takes more time to drain than it should. A blocked sewer line might cause this.
Low Water Level: When the water level in the home is not stable, it will be full one time and low the next.
Causes of Sewer Damage
Extended Tree Root
Tree root extension is the most common cause of sewer damage. Trees planted close to the property can cause sewer damage, as tree roots can grow up to 5 m in length. Due to the plant nutrients in sewer lines, a tree root can infiltrate them and further cause damage as it grows.
Poor Installation
When sewer lines are not correctly installed due to sloppy work or the material quality used. The sewer will be damaged in no time.
Blockage
Inappropriate items like sanitary products and paper towels can restrict the adequate flow of water.
Sewer Inspection is essential, and you should do it before you sign the final papers because it might be the only gap between enjoying your new home and languishing over buying it.
Home Redesigning Projects Needing Balustrade Systems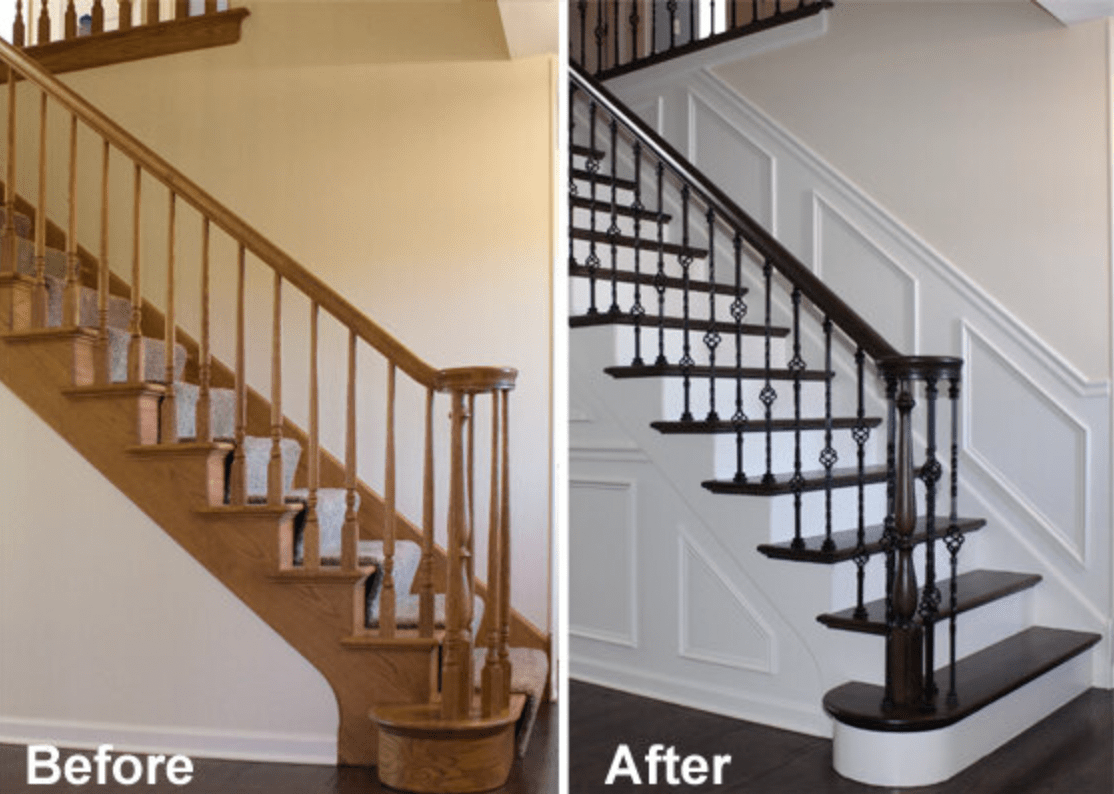 Renovating your home is a wonderful and thrilling idea. It changes the overall outlook of your property, giving it a more refreshing quality. From repainting your walls to replacing your upholsteries, there are numerous available upgrades to meet up with the typical trending styles.
Balustrading is another redesigning method for specific areas in the home. It involves thick, vertically placed posts used to support horizontal top and bottom rails. The placement of balustrade systems is strategic and in delicate locations of the home like the balcony, ledge, and an elevated floor. In houses with these features and kids, they grant protection against accidental slips.
They're essentially beautiful modifications to consider when remodeling. The hack to making them live up to their purpose is the right application. That adds to the unleashed elegance of your indoor and exterior design.
If you're wondering what these home renovation projects are, read on as we discuss a few.
1.   Balcony
Balconies are vital places in an apartment to maximize alone time and unwind. Aside from those, you might prefer a complementary top balcony for your underneath porch. This helps to cast shade to lower levels and also allows optimization of a lofty deck from the second story.
Since this is an exposed location,  installing glass balustrades Sydney bolsters your safety. Remember that while you may be cautious, your toddlers, pets, and guests spending their leisure won't be the same.
2.   Porch or Deck
If you want your house up the scale in value, building a backyard deck or porch is an excellent way to do that. Even though these are brilliant ideas, they may pose potential dangers if poorly implemented. To make yours unique and simultaneously guarantee safety, barricading their edges with balustrades sets them apart from others.
If you're having a picnic with friends, they have the liberty to enjoy themselves without being extra watchful.
3.   Stairs
The modern method of structuring stairs excludes closure. This is opposite to the older way, where most staircases are closer to the wall. The contemporary open floor design necessitates precautionary measures to ensure safety.
If your staircase is proximal to the wall, you may decide to transition from experiencing a pitch-black reflection to a brighter above-ground display via balustrading. In addition, there'll be enough room for air circulation, supposing it's a crowded property.
4.   Backyard Swimming Pool
Balustrade systems are popular among homes with yard swimming pools. Especially for toddlers and pets, it keeps them from tripping over into the ground pool.
However, if your home's second or third story has a pool extension, it's a no-brainer to have it secured and childproofed. More than protection, it makes the building attractive and presents an ornamental touch to observers.
Balustrades are easy-to-maintain protective solutions for homeowners seeking to make their properties earthly paradises. Frameless glass types especially proffer effortless cleaning and catchy aerial sighting.
Undoubtedly, the fixing method requires expertise to ascertain reliability. Regardless of how badly you'd love it as a beautifying element, its primary significance is to overturn dangers. Notwithstanding, balustrading is a classy technique to adopt if you're contemplating a renovation idea.