5 Useful Tips When Packing Fragile Items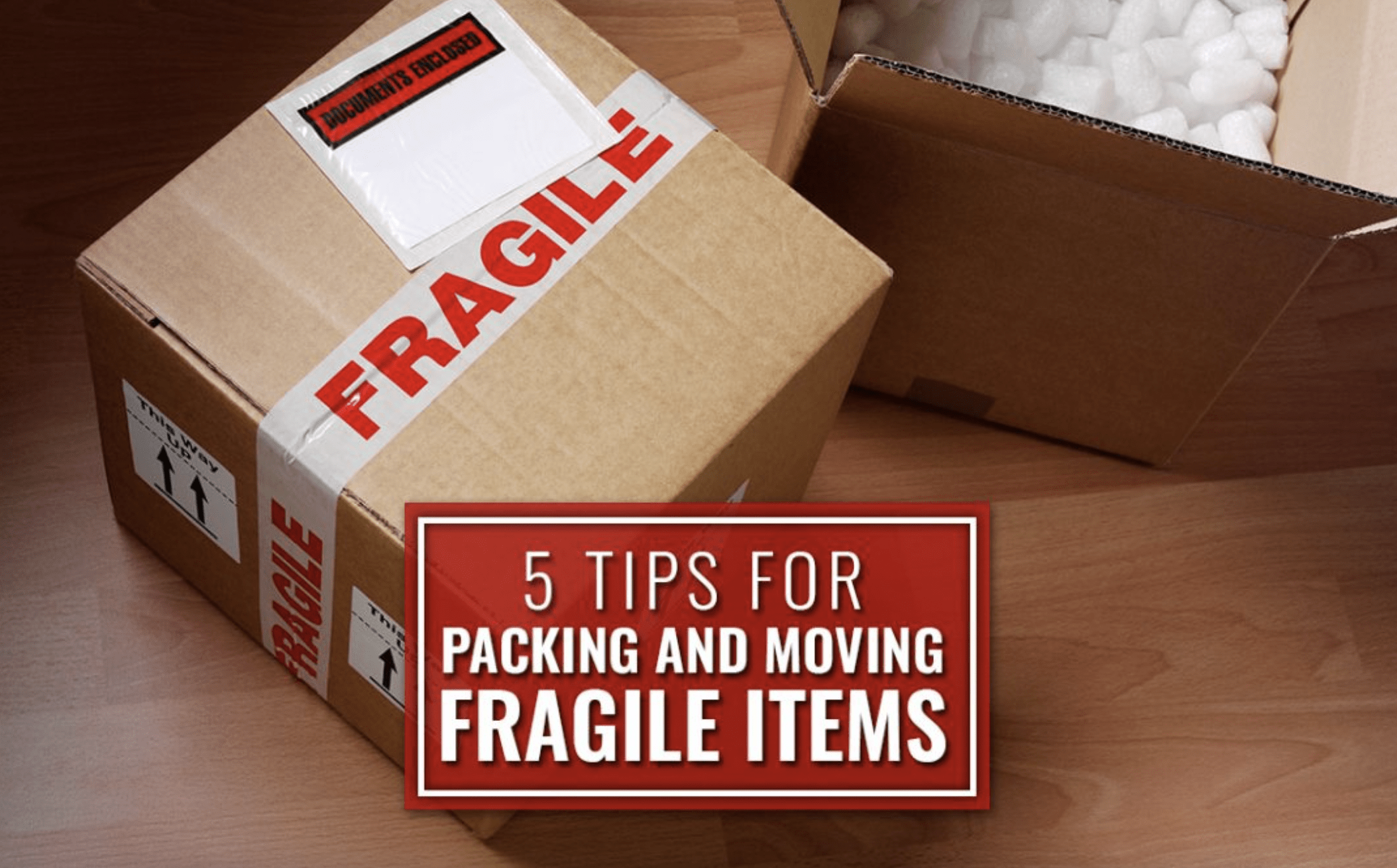 The most stressful aspect of moving is packing fragile goods and protecting them. Throughout the relocation process, boxes are frequently moved around. You must box fragile objects carefully to ensure their maximum security.
To ensure the move goes off without a hitch, you should carefully consider every tiny detail.
It would be wise to seek the advice of a reputable moving service that uses data loggers if you have any concerns about how well-protected your items will be during the move.
5 Useful Tips for Packing Fragile Items
1.    Use Appropriate Packing Materials
Getting the right supplies is the first step in packing fragile objects. Always keep the materials' quality in mind while purchasing packing supplies. It would be best if you got anything to safeguard your delicate belongings.
It may take some time to find quality packing supplies, but the effort is worthwhile! If you work with the best moving companies on executing your move, you won't have to think about this, as the movers will handle everything.
Never pack fragile objects in a weak box of any kind. You will need various packing materials for each type of fragile item. You being too careful is preferable to regret later not being so.
2.    Add Extra Tape to the Bottom of Each Box
You should examine the bottom of the box and strengthen it with as much tape as possible before packing delicate items inside. The base will have a sturdy foundation if you do this, regardless of how many or how heavy the contents are.
The additional tape will strengthen the box's structure and prevent it from bowing under the weight of its contents.
Add more packing tape to the box's bottom to strengthen it. Several vertical and horizontal strips should be layered so you can be sure they won't burst when you pack delicate items inside.
3.    Use Dividers for your Ceramics and Glasses
Depending on the shape, size, and substance, each fragile item, such as glasses, decorative pieces, and china, needs to be carefully wrapped. Wrap each loose item, such as a lid, separately. Make sure each glass is separated from the others in the package if you're packing mugs and glasses together.
To prevent one object from shifting and crashing into other pieces, you can buy cardboard box dividers or even special pottery boxes that already have dividers.
For better safety, avoid overstacking these items and instead pack them into smaller boxes.
4.    The Heaviest Items Should Be Packed First
You must take each item's weight into account.
Packing bulky and heavy goods first will ensure they are near the bottom of the box.
It could be tempting to pack as much into each box as you can to reduce the cost of the boxes. Making your crates excessively weighty, however, increases the danger that your items won't arrive securely.
By doing this, you can prevent the more minor, lighter things from being crushed during packing.
5.    Clearly Mark Fragile Items
Each box containing fragile things needs to be appropriately identified and set aside from the other boxes.
To ensure that the movers know to be especially careful and load the boxes into the truck properly, arrange these boxes in a specific spot and instruct them to treat them with care.
To make it clear to everyone that the box shouldn't be dropped, squashed, or handled forcefully, be sure to put it in large characters on all sides.
It makes sense to be concerned that these goods could break or suffer damage while packing. Moving requires a lot of handling of boxes, it is essential to take extra care with your fragile items.