5 Useful Tips When Packing Fragile Items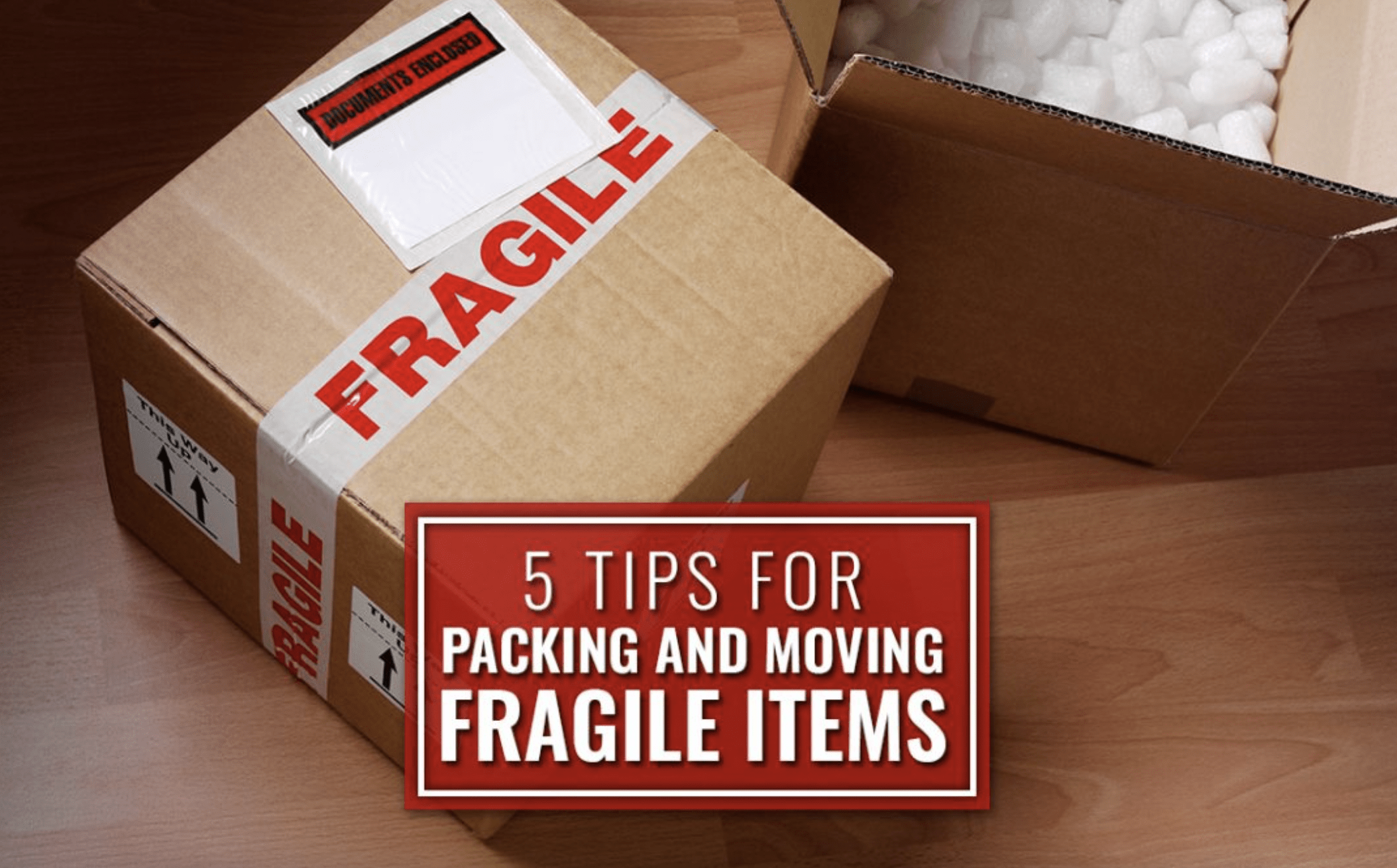 The most stressful aspect of moving is packing fragile goods and protecting them. Throughout the relocation process, boxes are frequently moved around. You must box fragile objects carefully to ensure their maximum security.
To ensure the move goes off without a hitch, you should carefully consider every tiny detail.
It would be wise to seek the advice of a reputable moving service that uses data loggers if you have any concerns about how well-protected your items will be during the move.
5 Useful Tips for Packing Fragile Items
1.    Use Appropriate Packing Materials
Getting the right supplies is the first step in packing fragile objects. Always keep the materials' quality in mind while purchasing packing supplies. It would be best if you got anything to safeguard your delicate belongings.
It may take some time to find quality packing supplies, but the effort is worthwhile!
Never pack fragile objects in a weak box of any kind. You will need various packing materials for each type of fragile item. You being too careful is preferable to regret later not being so.
2.    Add Extra Tape to the Bottom of Each Box
You should examine the bottom of the box and strengthen it with as much tape as possible before packing delicate items inside. The base will have a sturdy foundation if you do this, regardless of how many or how heavy the contents are.
The additional tape will strengthen the box's structure and prevent it from bowing under the weight of its contents.
Add more packing tape to the box's bottom to strengthen it. Several vertical and horizontal strips should be layered so you can be sure they won't burst when you pack delicate items inside.
3.    Use Dividers for your Ceramics and Glasses
Depending on the shape, size, and substance, each fragile item, such as glasses, decorative pieces, and china, needs to be carefully wrapped. Wrap each loose item, such as a lid, separately. Make sure each glass is separated from the others in the package if you're packing mugs and glasses together.
To prevent one object from shifting and crashing into other pieces, you can buy cardboard box dividers or even special pottery boxes that already have dividers.
For better safety, avoid overstacking these items and instead pack them into smaller boxes.
4.    The Heaviest Items Should Be Packed First
You must take each item's weight into account.
Packing bulky and heavy goods first will ensure they are near the bottom of the box.
It could be tempting to pack as much into each box as you can to reduce the cost of the boxes. Making your crates excessively weighty, however, increases the danger that your items won't arrive securely.
By doing this, you can prevent the more minor, lighter things from being crushed during packing.
5.    Clearly Mark Fragile Items
Each box containing fragile things needs to be appropriately identified and set aside from the other boxes.
To ensure that the movers know to be especially careful and load the boxes into the truck properly, arrange these boxes in a specific spot and instruct them to treat them with care.
To make it clear to everyone that the box shouldn't be dropped, squashed, or handled forcefully, be sure to put it in large characters on all sides.
It makes sense to be concerned that these goods could break or suffer damage while packing. Moving requires a lot of handling of boxes, it is essential to take extra care with your fragile items.
Points to be noted for Catholics near me
Christian will have palms, will be conversant in the use of ashes, and may make use of an Advent arrangement. This year, I wanted to teach families about the Epiphany blessing of the house, so I provided chalk, a prayer, and some instructions, and I encouraged families to learn more about it. How can the depth and meaning of ritual and symbol be shared with families in a manner that does not come across as threatening? More explanation is available on iglesias catolicas cerca de mi.
A dedication to the local community
Young families are familiar with and hungry for community. They are members of the communities that exist within their schools, on their sporting teams, and within their neighborhoods. It's possible that they don't feel like they belong to the Catholic community. Is your church or school a warm and inviting location to be? Are you familiar with one another's given names? Do you know what your parents do for a livelihood or what their various skills and abilities are? Look for methods to involve families in parish activities and find opportunities for families to connect and offer support.
For more info must visit techkmarket.com
Respect for human life
How we interact with one another and how we think about each individual's worth should reflect the values taught in the Gospel. Being Catholic means always putting the needs of others before your own. But is that always the case? Where, specifically, in the life of the parish, the school, or the household does this characteristic fail?
Respect for Sacred Scripture and Time Honoring Sacred Scripture and Tradition Is There a Core of Catholic Knowledge and Belief? Yes, There Is, and We Need to Keep Raising the Bar. Catholics must study and internalize the doctrines of their religion.
An attitude of faith and optimism
Despite the difficulties that life presents, a Catholic chooses not to give up hope and instead looks for solace in the church and the community. We are reminded that we are not traveling this path alone when we are familiar with one another and are there to encourage and support one another during challenging moments. In what ways can we provide support to parents and students as they navigate the challenges of life?
There is something unique about being a Catholic, and those of us in vocation always work to ensure that those we serve can benefit from what we have to offer. Our job is communicating successfully with our students and their families in ways that make sense to them. We have to do this in a way that makes sense to them.
About half of the world's population adheres to the Roman Catholic faith, making Christianity the denomination with the most significant number of adherents overall, with approximately 2.3 billion individuals. (Liu). Because this religion is practiced by such a large number of people, it has developed its distinct subculture, which sets it apart from other faiths. Since I have been a practicing Catholic my entire life, I was interested in learning more about the culture associated with this faith as well as its specific characteristics. The norms, beliefs, and values that are shared among members of a community are what constitute its culture. The Catholic religion is not an exception; it is a well-established subculture with a distinct set of characteristics, material culture, bureaucratic organization, and other aspects that set it apart significantly.
When does volatility Increase in Forex Market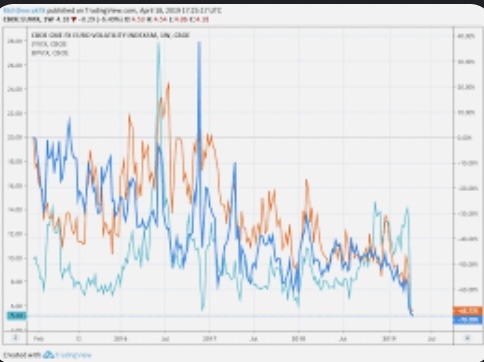 The frequency and magnitude of variations in the value of a currency are measured by its volatility in the forex market. A currency can be classified as having high or low volatility depending on how much its value deviates from the mean. This measures the standard deviation.
Higher volatility markets, like forex, suffer significantly faster and more significantly change than other financial markets. In the face of higher volatility, we will discover greater trading risk and larger trading opportunities for traders as price swings increase.
Fear levels in the market are viewed as an indicator of volatility. Price fluctuations can become irregular and unexpected when there is uncertainty since even the slightest piece of news can trigger significant price movement.
The fluctuation in its values serves as a good illustration of how a volatile currency pair differs from a stable currency pair. A currency pair that varies between 5 and 10 pips is less volatile than one that moves between 50 and 100 pips.
Why is Forex Market Volatile
Although currency values fluctuate quite fast, they lack the chaotic price movements typically associated with volatility. This is why the forex market is frequently referred to as volatile. This is because forex is the most liquid market, which results in price movements in smaller increments due to the high numbers of traders wanting to buy and sell.
Most major currencies only trade in a limited percentage range throughout a trading day. Nevertheless, non-major currency pairs have less liquidity. Therefore the spread between intraday highs and lows tends to be greater. The percentage range between different main pairs, crossed and exotic, demonstrates this.
Most currency volatility happens around the release of important data, such as interest rate decisions, retail sales, inflation, employment numbers, and industrial production.
What causes volatility in forex?
Whether it be throughout the market open times, in a single currency, or in the shares of a single firm, increased uncertainty is what causes volatility. Several variables might influence the price of the major currencies in the forex market, including:
Trade wars may cause market volatility because of the billions or trillions of transactions involved, whether it's the US vs. China, the US vs. Europe, or any other region or nation. Every trade war will eventually have an impact on the currencies involved.
Strong responses can result from decisions made by governments and political figures about trade deals, policies, and laws. A certain amount of volatility in the markets is necessary. Still, a high and protracted degree of uncertainty (as in the case of wars, for instance) is bad for traders' confidence and the market as a whole.
Central banks all throughout the world play an important role in managing the flow of money. Interest rate levels allow them to control the amount of money in circulation. The choices of any relevant central bank are crucial for a forex trader to be informed of. And when a central bank, whether it be the Federal Reserve, ECB, BoE, BoJ, BoC, or the Reserve Bank of Australia (ARB), releases positive news, the markets often respond favourably. The opposite occurs when data releases fall short of market expectations or reflect the poor market performance.
The people behind market movements often drive them. Through their trades, traders and investors drive the movement of the markets. Market volatility may change depending on the general mood, whether it's favourable or negative. A single transaction is less likely to result in a significant asset price movement when more market traders are eager to buy and sell an asset. Since prices can shift dramatically, less liquid markets are typically more volatile.
Risks to Consider in the Highly Volatile Forex Market
Spot trades, forwards, currency swaps, and options make up most foreign exchange transactions. Yet, other risks are associated with forex trades as leveraged products that might cause substantial losses.
Leverage Risk
Interest rate Risk
Transaction Risk
Counterparty Risk
Country Risk
Market alternatives to forex volatility
There are some instruments and markets where the most experienced traders typically focus their attention during persistent ups and downs. However, we are currently seeing volatility in the stock market.
High inflation and increasing interest rates are two primary market risks that might lead to a recession. High-interest rates make it difficult to get credit and expand already-expanded services, which stifles economic progress.
Safe havens like the USD and defensive stocks with robust balance sheets like utilities, energy, and basic consumer products may hold their value during a recession.
Final Words
Losses pertaining to foreign exchange trading may be greater than expected due to the long list of risks. A tiny starting charge might result in substantial losses and illiquid assets due to the nature of leveraged trades. Time differences and political unrest may significantly impact financial markets and national currencies. The risks are clear and can result in significant losses, despite forex assets having the highest trading volume.
The Role of an Injury and Accident Law Attorney in Protecting Your Rights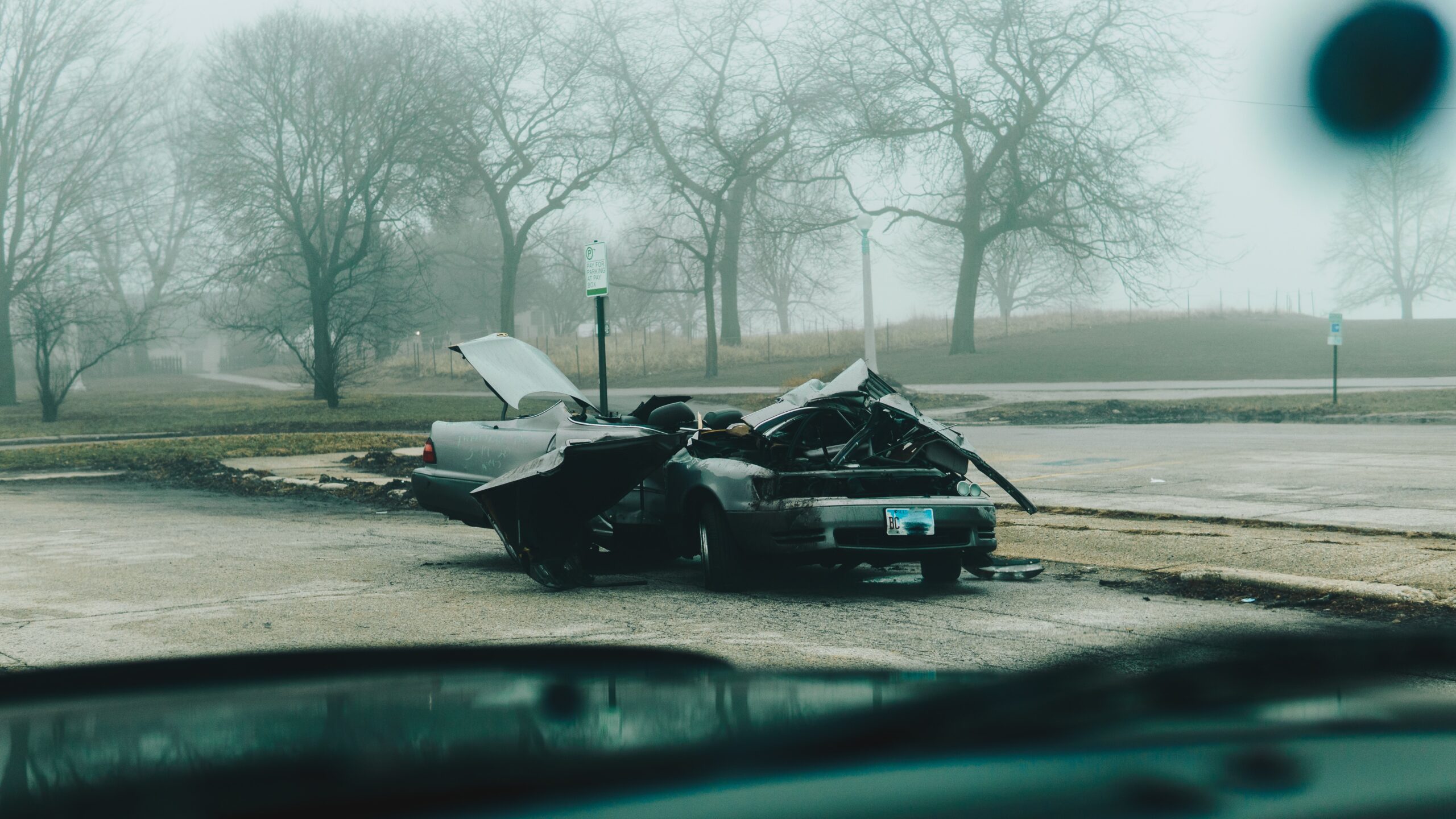 If you have been ensnared in an accident or suffered an injury, it is imperative to have a skilled injury and accident law attorney. An experienced legal expert can help you understand your rights and navigate the complex legal system to ensure you attain the compensation you deserve.
These professionals have a deep understanding and knowledge of the local law in your state, which is pivotal in protecting your legal rights. They are familiar with the legal system workings and understand expertly how to navigate it to achieve the best results for their clients. They also understand the particular laws and regulations that apply to your case and can use this knowledge to your advantage.
The ensuing points better discuss the critical role that such expert professionals play in protecting your rights.
Investigation and evaluation of your case
Investigating and evaluating a case is the most vital step that any legal expert takes in motor accidents, workers' compensation claims, medical negligence, and slips or falls. This includes collecting and analysing vast amounts of evidence, interviewing witnesses, and reviewing medical reports. Based on this investigation, the lawyer can determine whether you have a valid case and the potential value of your case.
Also, in many cases, the other party's insurance company will be responsible for paying compensation to cover the damages caused by the accident. An attorney can help negotiate with the insurance company to ensure you receive a fair settlement. They can also ensure that the insurance company does not take advantage of you or your lack of legal knowledge.
Representation in court
If a settlement cannot be reached with the insurance company, your legal firm can represent you in court. The attorney will prepare and file a lawsuit within the stipulated time, gather evidence, and present your case in court, cross-examining witnesses and making arguments to the judge and jury. Consequently, having an experienced injury specialist by your side can significantly increase your chances of receiving fair compensation.
Additionally, the attorney will ensure you do not make any statements that could be used against you in court. Also, they will protect your rights by preventing you from signing any documents that could limit your legal rights or prevent you from receiving fair compensation.
Trustworthy attorneys go beyond expectations
Choosing the right injury and accident law attorney is pivotal to protect your legal rights and receive fair compensation. For instance, reputable ones such as https://www.lawadvice.com.au/ have a solid track record of success in handling multiple injury cases. You can browse their website for impressive details on successful claims, assuring you of their competency and expertise.
Additionally, attorneys at this firm are known to be responsive and communicative, making clients feel comfortable throughout the process. You can judge this by the numerous positive testimonials on their site. Moreover, hiring capable attorneys can increase your chances of receiving fair compensation. You can also seek a free consultation from them to gauge their competence for you.
Maximising compensation
Specialist injury attorneys can help maximise the compensation you receive for your trauma, physical and otherwise. They can help identify the damages you are entitled to, including medical bills, lost wages, pain and suffering, and future medical care. Invariably, they can also help you negotiate a fair settlement that covers your damages, whether a car accident, product liability or another injury case.
Therefore, an attorney can provide you with legal advice and guidance throughout the process, protecting your rights at all times.