8 Brilliant Ways to Create Awesome Saxophone Sounds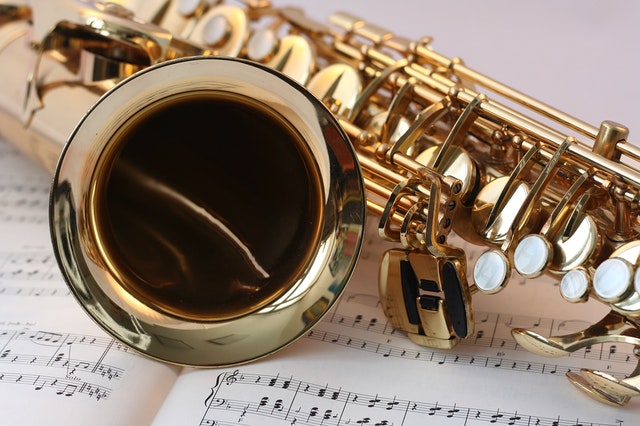 Do you get frustrated when your saxophone sound just doesn't get the attention it deserves? As you start playing that musical instrument, it's natural to feel frustrated at first. Sometimes, even after practising for hours on end, you don't get the sound that you want out of your saxophone.
There are many reasons why this happens. First, you might not be using a mouthpiece or reed combination that is right for your embouchure and style of playing, or perhaps your instrument isn't in tune. But one common reason for this might be that you haven't learned how to get effects on your saxophone sound.
In this blog post, we'll look at possible ways to create saxophone sounds from the effects without relying on gadgets.
1. Choose Quality Equipment
First and foremost, good equipment quality is necessary to produce a great sound effect. While performers should never be persuaded to assume that a sound can be purchased, a good alto sax mouthpiece, reed, and ligature setup can make the musician's task much easier.
When you start, the stronger ones are a little more difficult to produce a good saxophone tone. A lower reed is preferable if you're a beginner.
2. Make Vibrato a Habit, But With Care
Vibrato is a technique for making your music warmer and more listenable by causing it to wobble in pitch. On the classical saxophone, vibrato is usually achieved by a minor variation in embouchure at the lower lip position.
The goal is to produce the same tone quality while vibrato as long tones. Although there's no right or wrong method to utilise vibration, it's best to encourage being aware of how you're using it so that it becomes a more true reflection of what you're trying to portray.
But the subtle changes in pressure on the reed caused by moving the jaw are by far the easiest to control and perfect on the solo instrument. The general idea is that vibrato must feel effortless and natural when comfortable and done correctly.
3. Create Bending of Notes Wisely
It is great to use care when bending your notes. As novices to the instrument, most of you overuse bending.
Because the first step is essentially a note-bending exercise, one side consequence of the workout is that you will become quite proficient at bending notes. Once you've mastered vibrato control, return to the slow pace in your tenor sax.
4. Start and Stop Notes in a Stylish Manner
You must pay attention to how you use and release notes on the saxophone to make it truly sing. When it comes to removing your notes, you have the option of vibrating the way out of a note. Or, as you release the notes, you can do so quietly or with a little bit of dynamic energy.
Finding your method of hitting and releasing notes is essential. No matter how you do it and what you're using, either soprano or tenor saxophone.
5. Don't Overlook the Importance of Dynamics
Dynamics are a terrific technique to give your playing more depth, drama, and storytelling. They're one of the most important aspects of music, and they have a significant impact on the emotional quality and impact of a song.
What are dynamics?
The part of music that deals with how loud or soft the sound is played are called dynamics. One of the trademarks of skilled and modern jazz saxophonists is a great command of dynamics.
On sheet music, dynamics are generally noted. As a kind of personal interpretation and expression, many jazz musicians and ensembles will add their notations.
6. Learn the Lyrics of the Song
Understanding the words might help you figure out how to approach the tune's tempo and phrase since each phrase has its own time and attack qualities. Of course, it is only applicable to music made specifically for voice, such as jazz music, blues songs, R&B, and rock.
You can completely disregard the songs and develop your own sound technique. But the ability to translate lyrics to instrumental melody is nearly vital for any aspiring saxophonist.
7. Playback Phrases From Your Favorite Singers to Improve Your Skills
Put on a tape of a favourite vocalist, and practice playing that tune on your horn using the same note-bending manner, vibrato, and dynamics as the singer. Put another way, do everything you can to make your sax sound like your singer.
8. Practice Makes It Perfect
Practice makes perfect for saxophone playing. It's the only way you'll get better, even if you just have 5 or 10 minutes to devote to toning activities. Try incorporating a few at the start of each different type (soprano, alto, tenor, baritone) saxophone practice for a fun warmup that will help you improve your skills over time.
Wrap Up
Saxophone players get to choose from a wide variety of effects when they get on stage or in the studio. To get the best sounds possible, you will need to know how each effect works with different mouthpieces, like on tenor or soprano sax, and what type of sound it produces.
Whether you're just searching for a hobby or a seasoned professional, those mentioned ways and effects above may help you get through it. Then you will be able to appreciate what is undoubtedly the most vocal of a woodwind instrument!