8 Steps To Host A Successful Online Virtual Event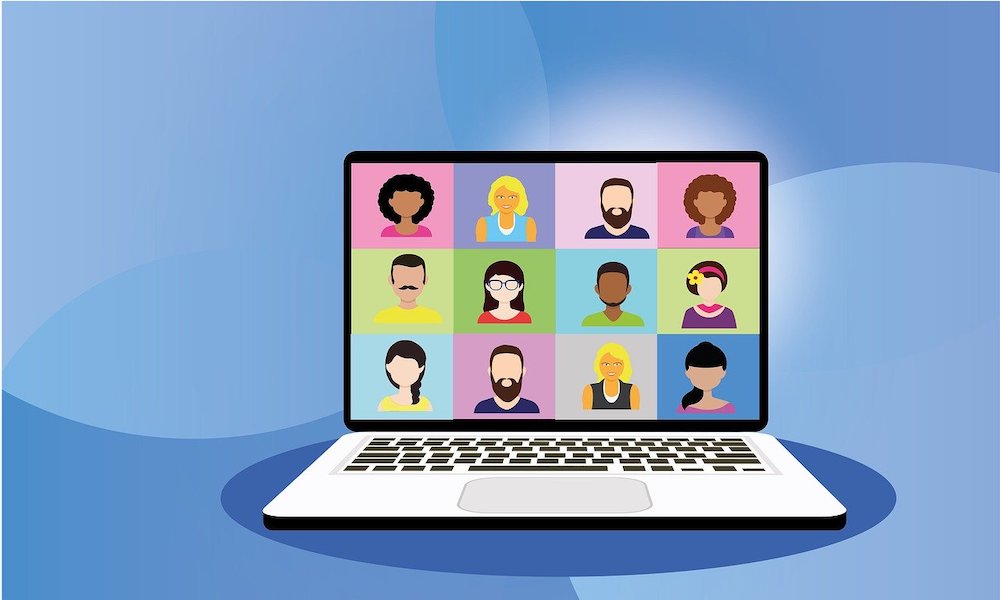 In 2020, it was impossible to hold any public gatherings, and all sorts of events were cancelled, such as festivals, parties, and weddings. The good news is that the cancelled events soon became online, allowing people to catch up virtually. Now that businesses have caught on to this trend, they are slowly phasing out traditional networking events and replacing them with virtual ones.
So if you're thinking of hosting your next virtual event online, planning it is easy if you follow these simple steps!
60 minutes | Ideal duration
An hour-long virtual event is ideal for getting the maximum level of satisfaction. It is crucial to ensure that the audience is engaged and that the performance is worth the time. If it goes too long, viewers will lose interest. Avoid this by planning around a 60-minute timeframe.
Plan an interacting and engaging event
A successful virtual event is characterized by the engagement of the host as well as the guests. Planning makes the process easier as DJ Will Gill's brilliant idea of using a raffle wheel during virtual events was well received by clients.
Never underestimate the power of adding a little variety to your plan. For example, Zoom has all sorts of ways to make planning your next "live" event exciting. You can use its Spotlight feature to create small group discussions with an interactive poll or Q&A directly from your screen! This will help keep people engaged and ensure your viewers aren't checking their watch every five minutes. If you and your team want to engage in breakout sessions during large-scale corporate events, try adding some fun activities that get everyone involved.
Stick to the nature of event
We are living in a pandemic. There have been countless consequences to what has happened to our planet. Trying to think a virtual event is better than an in-person live event is quite a social faux pas. Instead, call your virtual event precisely what it is: an online virtual event. That is to say, don't try and call too much attention to any specific event more than any other.
Host the event on a popular platform
Hosting your event on a popular platform will help you get more attendees. There have been a lot of virtual event platforms introduced in recent years, especially Zoom and Instagram Live are mainstream options for hosting an event. Furthermore, There are a number of other emerging platforms, such as Wondershare, Streamyard, and Airmeet, for which an end-user must be tech-savvy to utilize
DJ Will Gill's famous 7 minutes psychology was acknowledged and featured in The Wall Street Journal.
DJ Will Gill believes that each act and segment should be kept within seven minutes for optimum engagement in order to avoid viewers checking their watches every five minutes
If you have used Kahoot, you know how much fun it is. However, It is a fact that if you want to keep virtual event users most engaged, you need to include some sort of reward for staying on screen. DJ Will Gill uses Kahoot trivia to motivate viewers during the virtual event as another valuable addition.
Ensure your guest speaker is prepared
To avoid any inconvenience, keep the guest speakers on schedule. Do Provide them with pre-determined questions, and keep their topics brief and descriptive. When the guests have submitted their questions in advance, Q&A sessions work best, and audience members feel a sense of participation. Not to mention less improvisation is better.
DJ Will Gill's most events include a guest speaker. He has recently collaborated with Steve Harvey for a corporate event.
Establish a virtual tech team
A lot is going on backstage. Don't try to handle everything on your own. Get the best partners to handle the technical tasks to ensure a seamless event. DJ Will Gill mentioned the importance of having a tech team or at least two members to take care of the guest list, notify essential details, and provide chat support. The team is also responsible for running the spotlight, screen sharing, and resolving viewers' queries. This keeps the host focused on the event rather than dealing with minor problems.
Conclusion
You want an interactive and engaging event. This can be tricky, but the event doesn't have to overwhelm you with the proper planning! Keep the virtual event to 60 minutes timeframe with segments no longer than 7 minutes. This goes for virtual corporate events and online Corporate DJ parties. Make sure everyone is informed, well-rehearsed, scheduled, and on time. If prizes are included, expect a high turnout because viewers will be more engaged and likely stay longer! Need someone who can help plan out your event? Contact us! We'll be happy to help with suggestions and ideas