Advantages and Disadvantages of Contactless Dining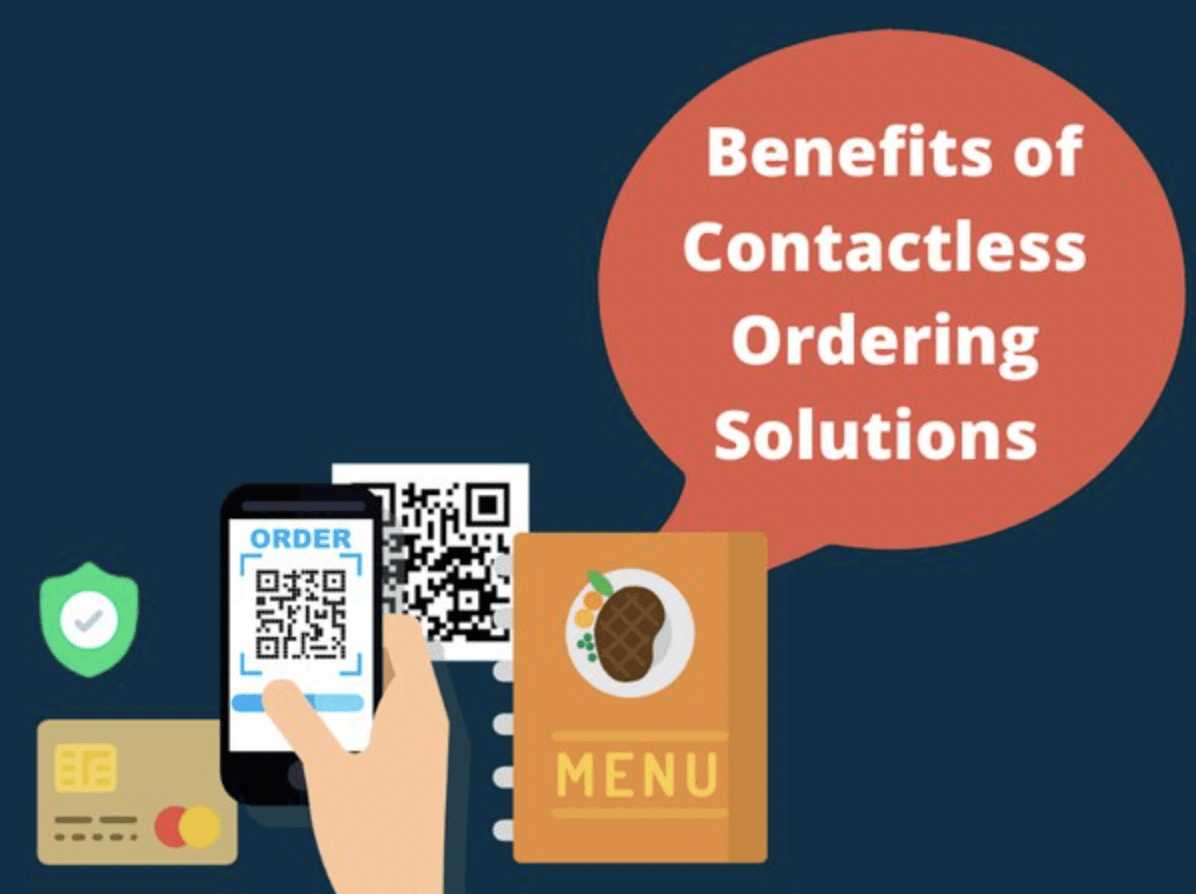 Conceptualizing "contactless dining" before the advent of the global COVID-19 pandemic would have been an incredibly difficult (and to some, potentially absurd) exercise. But two and a half years after the rise of the virus, contactless dining has become something of a fact of life. Even though contactless interaction with the world around us has become commonplace in many forms, some diners find the abundance of caution frustrating. When implementing contactless practices, there's a lot to consider. Here are a few common pros and cons that can help you decide if they suit your business.
The Good
Exhaustively covering the positives of contactless dining would be nigh impossible, but there are a few apparent advantages from the outside. These are some of the most notable boons that contactless dining can provide to you and your business.
Reduced Risk of Spreading Disease
Many standard contactless dining practices were purpose-built to mitigate the spread of illness by any means necessary. In the earliest segment of the COVID-19 pandemic, many restaurants had to adopt radical practices in order to continue operations, which meant finding creative solutions to get food to their diners. Early uncertainties regarding spreading the virus resulted in mitigating human contact in two forms – social distancing and limiting guests' touch points.
These are both common-sense measures when the risk of spreading illness exists. If you keep people apart, you close vectors for them to spread disease. The same is true if you keep them from touching objects that others might need to handle. Restaurants may have widely implemented these practices during the pandemic, but their effectiveness isn't limited to COVID-19. Healthy guests and staff are only a positive thing for any business.
Enhanced Effectiveness
There are a few forms in which contactless practices have increased guest satisfaction and efficiency of service. Contactless ordering, for example, can mitigate the chance that information degrades in translation. This could look like kitchen staff simply better understanding what a guest wants in their food, but it could also take the form of effectively communicating severe allergies or dietary needs.
Mobility is another significant perk of contactless dining practices. Menus are more accessible than ever through the use of digital menu design. Moreover, they can travel with your diners before or during their meal with no muss or fuss. MustHaveMenus has created an entire suite of digital tools to ensure that these menus are as approachable as possible, and they have been coupled with QR code designers to make menu access elegant and effortless. Consequently, diners now have the opportunity to know what they're seeking before ever sitting down at a table. This knowledge, in turn, helps shorten table turnover rates and more effectively direct your staff's attention and energy. All of these elements fold together to make the entire dining experience run more smoothly for everyone, leading to better guest satisfaction and a higher likelihood of repeat business.
Approachability
All the above elements bear a heavy load in making a dining experience palatable for diners in any headspace. Menu access is simple, and they can place orders without worrying that misunderstandings might occur. The risk of getting sick or interacting with agitated or overworked staff lessens significantly. The meal lasts as long as a diner needs or wants it to, and then they pay and move on with their day.
Contactless dining is designed to eliminate unknown variables where it can. In short, the guesswork is taken out of the dining experience. This can be a massive comfort for many guests seeking the perfect place to grab dinner, and in uncertain times that comfort can be a profoundly motivating factor. Having contactless options built into the structure of your dining experience can ensure that these motivators serve your business well and keep guests returning again and again.
The Bad
Every rose has its thorns, and contactless dining is no different. While the advantages of contactless dining are many, a few widespread complaints have arisen to meet them.
Some Assembly Required
For many diners, navigating some technologies that make contactless dining possible is a tall order. This is especially true of older guests who may not find QR codes and digital menu navigation as approachable as simply picking up a paper menu and reading it. Similarly, ordering via apps or websites may be difficult to parse for those unfamiliar with online ordering platforms. This can also be frustrating for staff members, who may have to devote additional effort and time to ensure that these diners receive the desired experience. Still other guests might decide that the entire endeavor isn't worth the effort and choose to dine elsewhere.
Luckily, this is relatively easy to combat. Keeping some limited copies of disposable paper menus on hand and ensuring your employees have the necessary training to fold ordering for guests into their service flow can minimize the impact, even in a primarily contactless environment.
It's Impersonal
Some parts of contactless dining can make guests feel like they're missing out on the human element of the restaurant experience. In some ways, this is by design (after all, minimizing human contact was implemented to keep all participants safe), but undeniably, there is something lost in the experience that comes from connections between staff and their guests. While some of the less pleasant diners may simply arrive seeking the experience of being served, many dine out with the hope of connecting with those who provide them with a meal.
It's not an easy problem to solve, but finding ways to include personal touches in the contactless form can help ease this frustration.
Finding the Right Fit
There's no perfect formula for deciding what contactless dining practices are best for your business. Your judgment as a business owner is the best to make these choices, with vocal assistance from your management and service teams. While some easy solutions like digital menus may seem like no-brainers, finding the right balance is a process that might require some trial and error. But with contactless dining likely here to stay, it's better to make peace with it now than to fight to implement it in the future.
Does iPhone Insurance cover stolen phones?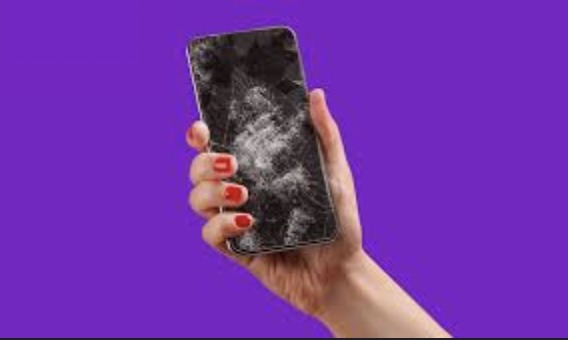 In all likelihood, purchasing phone insurance is at the bottom of your to-do list. After all, you're not the kind to have your iPhone stolen. However, all it takes is one theft to make you wish you had proper insurance.
There are several factors to consider when deciding whether or not to get iPhone insurance. Is it prudent to protect one's investment in a smartphone against the possibility of a cracked screen by purchasing insurance? When it comes to water, what are your plans? Which option is best for you, though?
Having iPhone insurance:
No matter whatever iPhone model you have, the notion of being without it for any time might be upsetting. Your iPhone is more than just a phone; it is an integral element of your daily routine. Most breakdowns happen outside the typical warranty term. leaving you responsible for the high expense of repairs.
Get your iPhone Insurance before it's too late and get financial coverage against breakdown, damage, and more.
What exactly is phone insurance?
You may get iPhone insurance in various packages, including those designed for renters and homeowners.
Damaged, stolen, or lost iPhones are generally covered by iPhone insurance. However, the terms of your policy will determine what is and is not covered.
Do homeowners' or renters' insurance cover phones?
Few individuals know that renters' and homeowners' insurance may help pay for a replacement phone if it is stolen or damaged. Such plans often automatically cover theft, vandalism, fire, and other disasters.
Therefore, your house or renters insurance will compensate you if your brand new phone is stolen from you when you are out enjoying at a party or being picked pocketed in a foreign country.
Always try to cover your kitchen appliances with appliance insurance plans to face such emergencies in case of electrical/mechanical or accidental breakdown.
Mobile iPhone insurance vs renters insurance:
There are separate insurance policies designed to protect your phone in addition to your standard house or renter's policy. For example, you may get some from your phone's manufacturer, such as Apple and others from your service provider, like AT&T, Verizon, etc.
Compare the coverage provided by these plans to that provided by a standard renters or homeowners insurance policy, and you'll notice a few key differences.
One key difference between these plans and renters insurance is that the former covers accidental damage such as shattered screens or spilt liquids while the latter does not.
Theft protection for your iPhone or Android is not included in the standard plan from shops like AppleCare+, but it is covered by renters' or homeowners' insurance.
Nevertheless, certain insurance policies offered by retailers or carriers may shield your phone against unintentional loss or theft. Get more information about the coverage you have.
How else does cell phone protection work?
In addition to your phone, additional devices may be covered by the insurance offered by your phone's manufacturer or carrier. That's why "Phone & Device Insurance" is a common term for this kind of protection in the business world.
Other electronic devices that may qualify for insurance are:
Desktop/laptop computers
iPads, other tablets, and e-readers (like Kindles)
MP3 players and iPods
Video game consoles
Cameras
What kind of cell phone protection package is recommended?
Your budget, use patterns, and willingness to make an up-front purchase of a new device should all be considered while deciding on a plan. If you have a history of misfortune with your phone, it's probably a good idea to get both renter's or homeowners insurance and a policy from your carrier or shop that covers damage to or loss of your phone. You decide.
It costs more to replace a stolen smartphone than to mend a broken screen on the same device.
What is Covered?
Unintentional Damage
Theft
Breakdown
Water Damage
Fixing or Replacing
Protected for up to 90 days, wherever you may be.
What is not Covered?
The Unintentional Loss of Electronic Monitoring Equipment
If you lose your mobile phone and don't report it to your airtime provider within 12 hours, they won't replace it unless you pay a replacement fee.
Tech Products or Cell Phones Bought Via Online Auctions
If you suffer a loss, report it to the police within 24 hours and get a loss report number.
Defects in Appearance Only, Not in Function
Cases when neither proof of purchase nor proof of ownership is readily available.
How about accidental damage coverage?
You will be covered for any unintentional damage to the Gadgets you insure will be covered and, if necessary, replace them if they can't be fixed.
How old must my products be?
As of the policy's effective date, the device must have been acquired from the maker or network provider and not be older than 18 months.
If my gadgets go missing, what do I do?
Should any of your electrical devices go missing, be assured that they will reimburse you. If just a fraction of your electronic gear were taken, you would only be compensated for the amount taken.
Where do I stand concerning a cancellation?
If you determine that this policy does not fulfil your insurance requirements within 14 days of purchase or receipt of your policy papers, you may request a full refund of your premium. If no claims have been filed or processed, your premium will be refunded. After that, you're free to revoke coverage whenever you choose, but you won't get your payment back.
What characteristics make a company ethical?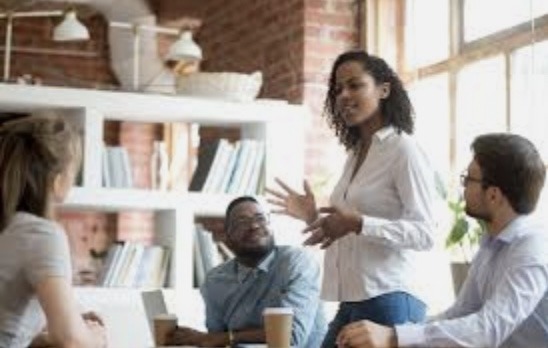 Today, most businesses are profit-driven. They focus on earning as much as possible with little regard for how their decisions affect the environment, employees, and community. Fortunately, these businesses can be ethical and successful at the same time despite there being a thin line between the two choices.
So what does an ethical company look like? With these five characteristics, you can build an ethical business and fully realize your endeavor without sacrificing one in favor of the other.  Keep reading!
1. Integrity
Business integrity entails acting in honor, whether in a public or an office setting. It's doing everything right to keep the reputation of the company intact. Some integrity practices include implementing mechanisms to conduct a thorough and transparent investigation when employees report it.
Offering the same punishment to the managers and front-line employees for the same mistake. It also demonstrates integrity when the top management encourages employees to be creative and work hard rather than meet certain quotas or close a deal, no matter the cost.
2. A Set Of Core Values
Each business has its core values or principles that guide its actions. These values, vision statements, and mission are integrated into every area of the business, and when implemented to the core, they drive a brand to the top.
An ethical company clearly outlines these principles and ensures each member can access them. The top management uses the values to measure how other business activities align with them. They also live by them and set a good example for the employees.
3. Safe Working Environment
An ethical company puts its employee safety above everything else. They understand that the employees are the force behind high-profit margins and brand growth; hence, all measures to ensure workplace safety are guaranteed.
They develop preventive measures to reduce workplace injuries and prompt response mechanisms in case of an injury. They also conduct regular training to sensitize employees to adhere to safety measures.
4. Respect For Employees And Customers
Without a doubt, a business cannot be where it is today without the help of employees and customers. These two groups of people deserve recognition and respect. An ethical business treats its employees respectfully and equally regardless of rank.
It also ensures employees' health and safety in the workplace are looked after. On the part of customers, an ethical company shows respect by listening to their complaints or comments and solving them to their satisfaction. It also introduces environmental practices and social activities to improve the community's well-being.
5. Concern For The People And The Environment
An ethical business shows concern for every person or anything impacted by its operations. Whether it's the employees, customers, investors, stakeholders, community, or the environment, they ensure every decision does not negatively affect any of these groups.
They also develop programs aimed at improving the well-being of the community and environment. For instance, they plant trees, conduct clean-up exercises, and help the less fortunate in the community.
How An Ethical Business Looks Like
An ethical business has integrity and operates within set core values. It also develops a safe working environment, shows respect to the customers and employees, and genuinely cares for the people and the environment. Review the above features to find the right company for your investment.
Floor-Length Evening Gowns – Feel Like A Queen!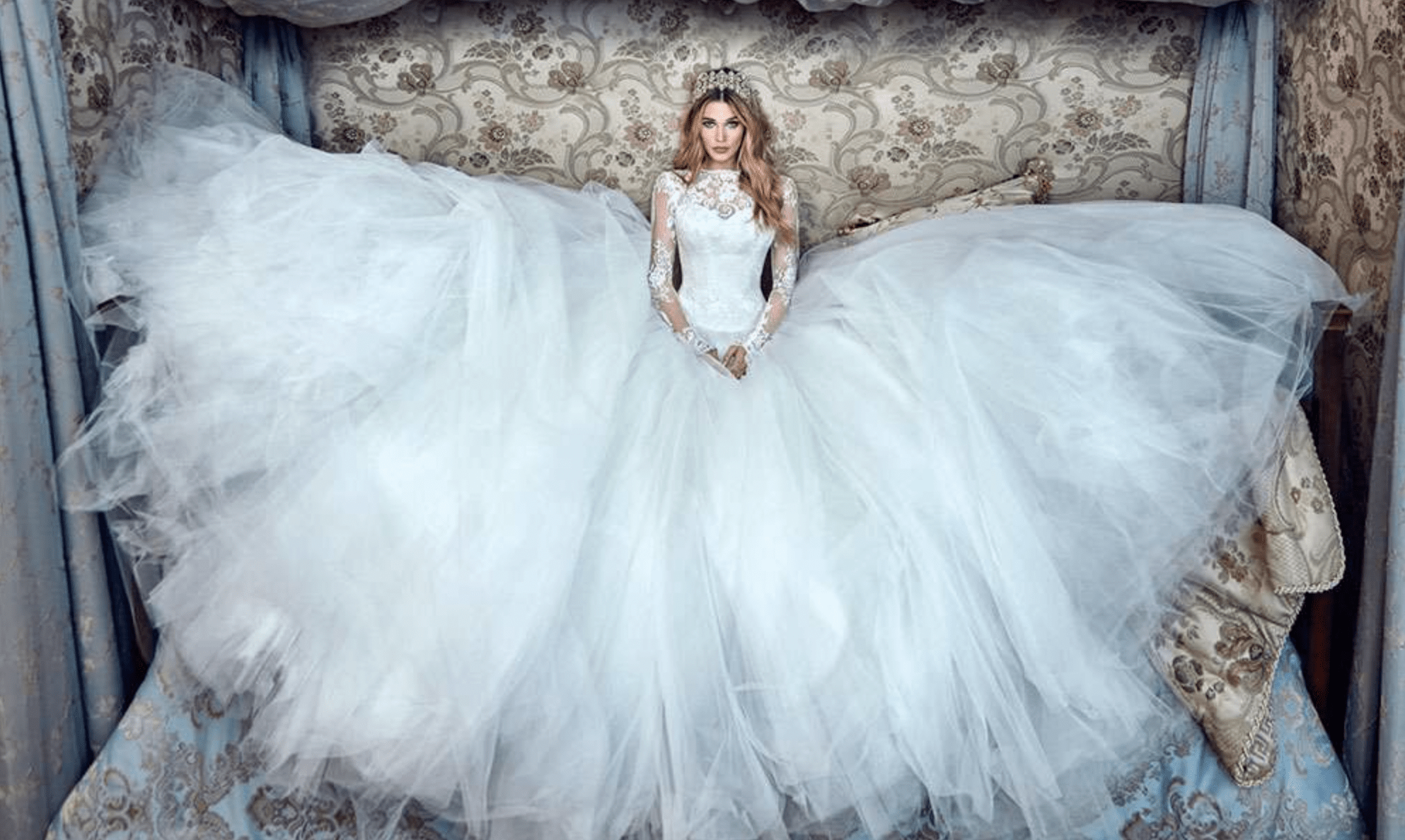 The feast atmosphere, sophistication, and natural beauty are combined with floor-length evening gowns. This eternal classic is ideal for a hot day and a fantastic evening. Do you want the most vivid emotions? Then it's time to venture into a tremendous fashion experiment and choose your ideal evening dress on https://itsmilla.com/collections/evening-dresses.
What Are the Trendiest Colors for Evening Gowns?
Shades and colors allow us to look our best. It is enough to choose the floor-length evening dresses color correctly, and the outfit will look truly royal.
First of all, consider your color type:
A floor-length black evening dress is recommended for "Winter" ladies. Your black hair and blue or brown eyes will look stunning in black.

Red womens formal dresses are an excellent option for the "Autumn" woman. A charming owner of light skin and freckles, with red or brown hair, will involuntarily attract the attention of others in a red outfit.

A white dress looks good on brown-haired, brunette, and dark-skinned girls. The shade of your white dress should match the color of your skin.

Blue looks perfect on blondes and brunettes. If you are lucky to have a "Summer" color type, pay attention to the light blue palette.

Green is ideal for representatives of the "Autumn" color type. A spectacular evening dress in olive muted green blooms on red-haired girls with light skin.
There are better options than dull, faded shades for formal evening dresses. When choosing an outfit for a celebration, choose complex saturated colors. After all, beauty is different: an incorrectly chosen tone, even of an ideal style, can shade the color of the face and eyes. Having made the right choice, you will conquer others with a brilliant appearance and feel more confident.
How to Buy Long Evening Gowns and Not Miss the Size?
It is convenient to choose clothes in Milla Dresses online stores, but how to choose a dress that fits your figure perfectly without trying it on? It would seem that everything is straightforward – The Milla shop offers a size-matching table. But, women often feel confused and make a fast choice without considering the specifics of a specific dress model.
To choose the right clothes online, it is best to contact specialists. All you need is to measure your parameters. Online store consultants work with real-life models, so they know how they fit the figure well. It will help you decide on a style and the optimal size. Shipping through the USA and worldwide is available.