Advantages and Disadvantages of Contactless Dining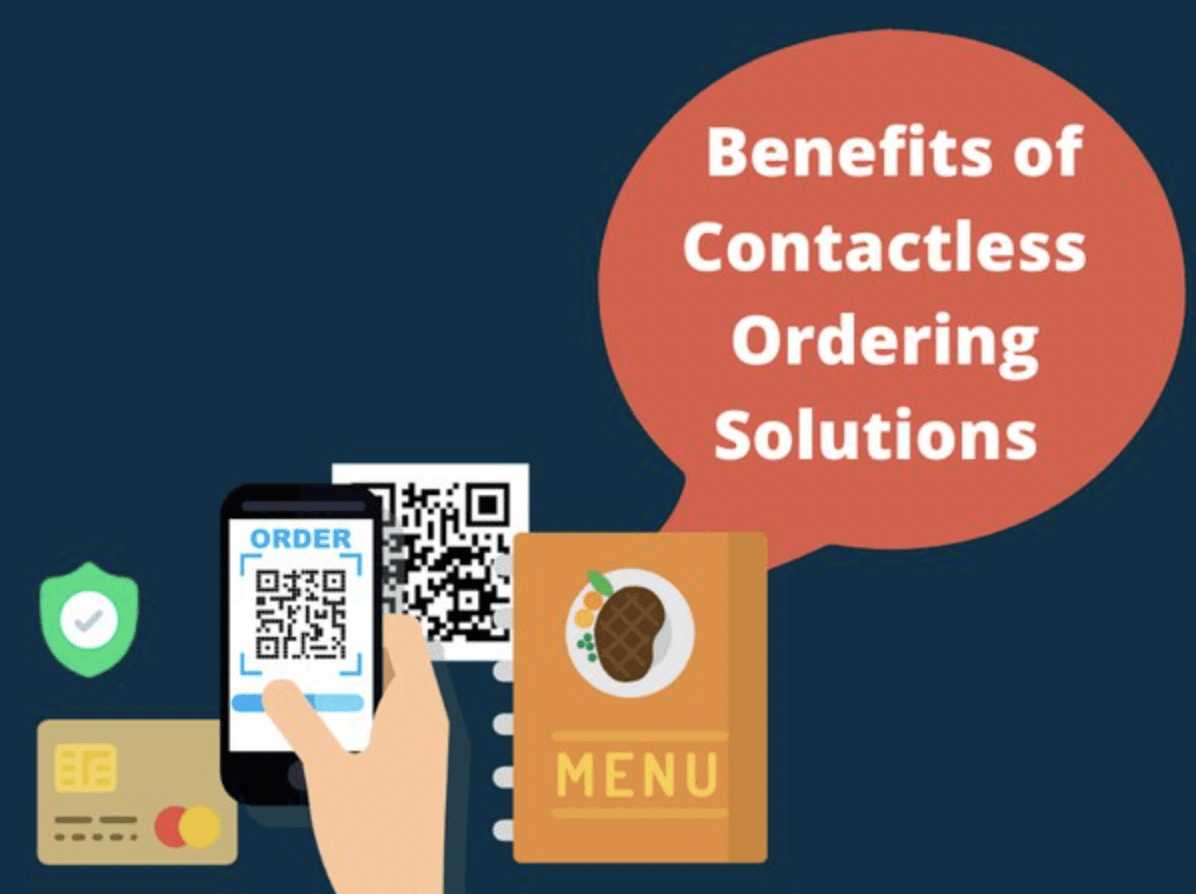 Conceptualizing "contactless dining" before the advent of the global COVID-19 pandemic would have been an incredibly difficult (and to some, potentially absurd) exercise. But two and a half years after the rise of the virus, contactless dining has become something of a fact of life. Even though contactless interaction with the world around us has become commonplace in many forms, some diners find the abundance of caution frustrating. When implementing contactless practices, there's a lot to consider. Here are a few common pros and cons that can help you decide if they suit your business.
The Good
Exhaustively covering the positives of contactless dining would be nigh impossible, but there are a few apparent advantages from the outside. These are some of the most notable boons that contactless dining can provide to you and your business.
Reduced Risk of Spreading Disease
Many standard contactless dining practices were purpose-built to mitigate the spread of illness by any means necessary. In the earliest segment of the COVID-19 pandemic, many restaurants had to adopt radical practices in order to continue operations, which meant finding creative solutions to get food to their diners. Early uncertainties regarding spreading the virus resulted in mitigating human contact in two forms – social distancing and limiting guests' touch points.
These are both common-sense measures when the risk of spreading illness exists. If you keep people apart, you close vectors for them to spread disease. The same is true if you keep them from touching objects that others might need to handle. Restaurants may have widely implemented these practices during the pandemic, but their effectiveness isn't limited to COVID-19. Healthy guests and staff are only a positive thing for any business.
Enhanced Effectiveness
There are a few forms in which contactless practices have increased guest satisfaction and efficiency of service. Contactless ordering, for example, can mitigate the chance that information degrades in translation. This could look like kitchen staff simply better understanding what a guest wants in their food, but it could also take the form of effectively communicating severe allergies or dietary needs.
Mobility is another significant perk of contactless dining practices. Menus are more accessible than ever through the use of digital menu design. Moreover, they can travel with your diners before or during their meal with no muss or fuss. MustHaveMenus has created an entire suite of digital tools to ensure that these menus are as approachable as possible, and they have been coupled with QR code designers to make menu access elegant and effortless. Consequently, diners now have the opportunity to know what they're seeking before ever sitting down at a table. This knowledge, in turn, helps shorten table turnover rates and more effectively direct your staff's attention and energy. All of these elements fold together to make the entire dining experience run more smoothly for everyone, leading to better guest satisfaction and a higher likelihood of repeat business.
Approachability
All the above elements bear a heavy load in making a dining experience palatable for diners in any headspace. Menu access is simple, and they can place orders without worrying that misunderstandings might occur. The risk of getting sick or interacting with agitated or overworked staff lessens significantly. The meal lasts as long as a diner needs or wants it to, and then they pay and move on with their day.
Contactless dining is designed to eliminate unknown variables where it can. In short, the guesswork is taken out of the dining experience. This can be a massive comfort for many guests seeking the perfect place to grab dinner, and in uncertain times that comfort can be a profoundly motivating factor. Having contactless options built into the structure of your dining experience can ensure that these motivators serve your business well and keep guests returning again and again.
The Bad
Every rose has its thorns, and contactless dining is no different. While the advantages of contactless dining are many, a few widespread complaints have arisen to meet them.
Some Assembly Required
For many diners, navigating some technologies that make contactless dining possible is a tall order. This is especially true of older guests who may not find QR codes and digital menu navigation as approachable as simply picking up a paper menu and reading it. Similarly, ordering via apps or websites may be difficult to parse for those unfamiliar with online ordering platforms. This can also be frustrating for staff members, who may have to devote additional effort and time to ensure that these diners receive the desired experience. Still other guests might decide that the entire endeavor isn't worth the effort and choose to dine elsewhere.
Luckily, this is relatively easy to combat. Keeping some limited copies of disposable paper menus on hand and ensuring your employees have the necessary training to fold ordering for guests into their service flow can minimize the impact, even in a primarily contactless environment.
It's Impersonal
Some parts of contactless dining can make guests feel like they're missing out on the human element of the restaurant experience. In some ways, this is by design (after all, minimizing human contact was implemented to keep all participants safe), but undeniably, there is something lost in the experience that comes from connections between staff and their guests. While some of the less pleasant diners may simply arrive seeking the experience of being served, many dine out with the hope of connecting with those who provide them with a meal.
It's not an easy problem to solve, but finding ways to include personal touches in the contactless form can help ease this frustration.
Finding the Right Fit
There's no perfect formula for deciding what contactless dining practices are best for your business. Your judgment as a business owner is the best to make these choices, with vocal assistance from your management and service teams. While some easy solutions like digital menus may seem like no-brainers, finding the right balance is a process that might require some trial and error. But with contactless dining likely here to stay, it's better to make peace with it now than to fight to implement it in the future.