Advantages and Disadvantages of Modern Technology in Points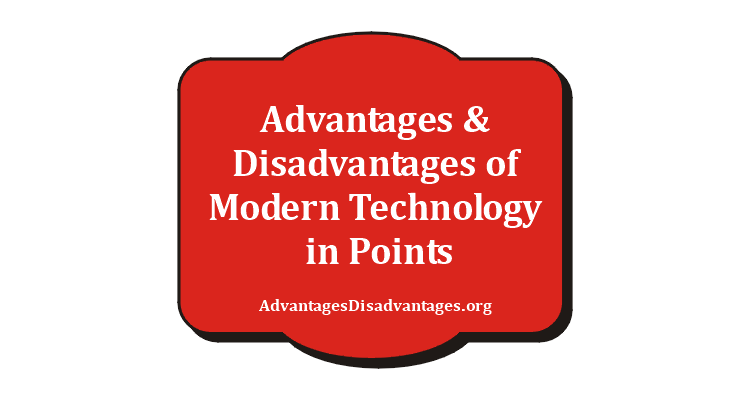 Dear Friends this topic is all about the Advantages and Disadvantages of Modern Technology. As we all know that this is the age of Mobiles, Computers and internet. These all are the components of technology and invention. We have lot of Pros and cons of these things, it's depend on us either we use it for our benefits or use this components of technology for drawbacks. All the countries of the world in the race of this field because without it moderation and development we can't make weapons, catch the thieves, can't run business and so on. Technology is using in every field of life and every department we have. So let's read some advantages of technology first after that we well read all the disadvantages of technology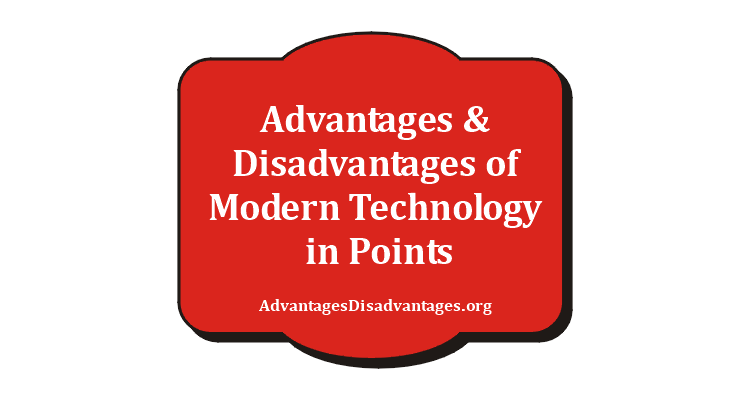 What are the Advantages of Technology?
In the list of advantages the first benefit is that Technology can help you stay motivated all the time. At some points in your life you feel motivated and at other points you get disheartened but with technology, you can boost your motivation to a next level.

Technology also can help you improve the communication skills whether you are remotely connected with someone through the internet or face to face. Through instant messaging and all that you can connect with someone faster than you could possibly imagine.

You also can meet some amazing people that were once strange to you with the help of technology and one can connect with them irrespective of their position on earth. Not just the old fashion connecting where you can only talk to them but also you can face time them directly.

Probably the biggest invention of the modern world that technology has showered upon us is the internet. If you are connected to the internet, with just a few clicks you can learn something new by googling them.

Technology also can help you give access to a number of people from a single location. In the internet world it is called client-server mechanism. You do not have to wait in a library lobby for your turn and then take the book you want to take. It's an old fashion way and it has successfully been replaced with the help of technology.

Technology nowadays can even trace your behavior. There are many applications and software that can find your behavioral science. For example in case of a student how often does he attend the classes? Is he punctual? What is his success ratio?

Technology has got so much success that nowadays it can find out the gender of a baby inside the mother's tomb. In the 19th century and beyond there were traditional ways to find the gender of a baby but now you can do it with just a machine by sliding it up the mother's belly.

Technology has also enabled us to work remotely especially in the time of crisis like today. The "coronavirus" has hit the world badly and more than 5 percent of the entire world population is working remotely to not stop the income that runs their home.

There are some platforms like YouTube, Udemy etc. that can teach you skills by which you can start your life. These are all the fruits of today's technological advancement. If you have to learn a skill you can simply surf on the internet and with just a few clicks you will be there and you can watch them from the comfort of your home.
In the last point of "Advantages and Benefits" is that you also can contribute towards the technology that the modern world has bestowed upon us. All you have to do is just get the necessary education and build a reputable profile for yourself and get noticed.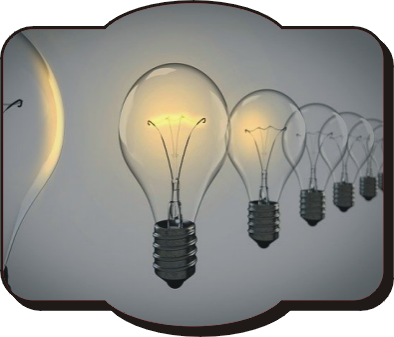 We must look at a story from both the sides. Where there are advantages of technology there also comes some disadvantages of it. These disadvantages we are going to discuss in detail below.
What are the Disadvantages of Technology?
In the list of disadvantages of Technology is that it can be distracting when you need to focus on something. Suppose you have access to the internet and laptop and you have some work to do but at the same time you feel like I should watch a movie. There comes the distraction which could lead to some harmful impacts on your job and personality both.

Technology can also make you cheat on your work. If you are a young person like me you probably have watched some shows where students sneak into the teacher's cabinet and steal papers and all the stuff. You must avoid these types of frauds at all costs.

There is this famous saying that with more technology that has been introduced into the world most laziness is also introduced there. Technology can make you super lazy that is why it is necessary that you should work on your personality rather than just being dependent on technological gadgets all the time.

The biggest disadvantage of the technology is that it does not come cheap, not at all. You have to spend a considerable amount of money to make it available for yourself. That is the main reason most people in poor countries still lack the facility of technology.

Some technology can even replace the services of a teacher. This is not good for the guy who is serving as a teacher and may cause a halt to his income source.

Technology also has some privacy issues. Your confidential data may leak into the hands of hackers and they can ruin your life by threatening you for what they have that belongs to you. This is why you must maintain a secure environment first for yourself so that your data would not be compromised at any point.

Technology also can affect your mental health and your psychological condition. There are some gamma rays that are emitted from the sources. They can affect your brain and can sometimes alter the sequence in your DNA in very rare conditions but chances are there. That is why you must not stick at your gadgets 24/7.

Technology can also make you dependent on the information recall. What does that mean now? Do not worry we have got you covered. If you cannot recall some piece of information. What is your next step? For sure it would be to search for it online on the internet. This is called data dependency. You should not become dependent on technology. What if you go to a remote place where you cannot access these technologies?

If you stick to the technological world all the time you become socially disconnected. This can severely harm your personal life with your family members especially the one you're close with.

In the list of "Disadvantages and Drawbacks" the last points is that you also can become a victim of cyber-crime if your technology has ever been compromised. This can lead you to sentence for many years in a prison. More or less you must not depend on technology beyond the limits as it can prove harmful to your life.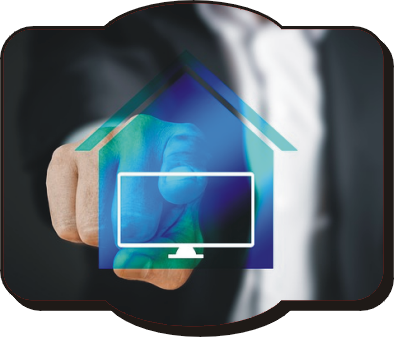 Ending Note:
You must read the biggest invention of tech that also have both ways Advantages and Disadvantages of Social Media. I wrote and publish this article "Advantages and Disadvantages of Technology and Modern Technology" only for students and teachers. We the main point of modern era and invention is to make the human life from good to better and better to best. So inventions always for the benefits in the favor of public. It depend on us that we use it for our good purposes or for wrong purposes. If you want to add some points in this article so don't hesitate to contact us by using below comment box or by contact us page. Enjoy your life with Technology Benefits.