After the move: 7 Tips for a house that feels like home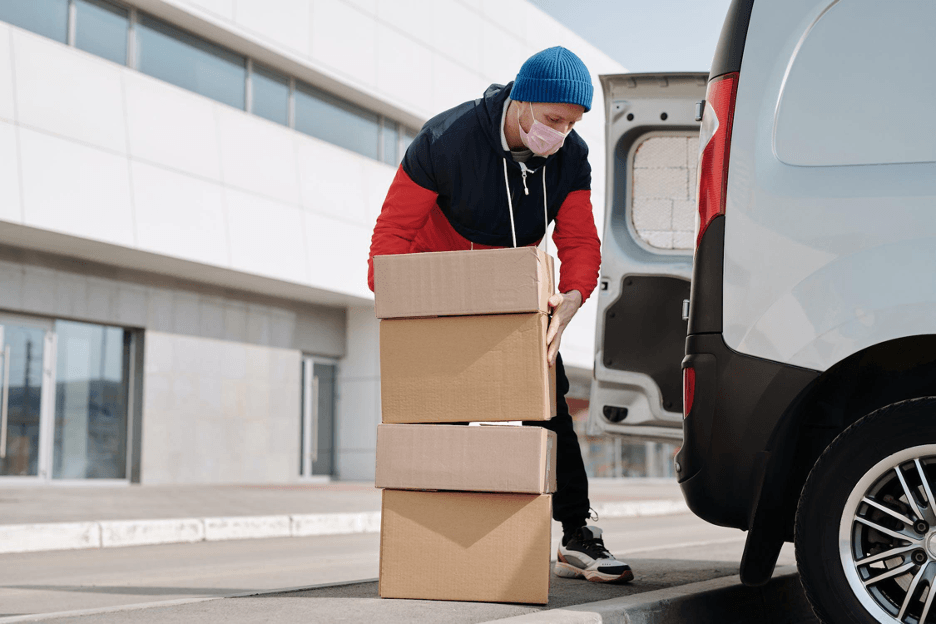 Moving isn't easy for anyone. It is single-handedly the most stressful task to take on, especially when you have much to sort and figure out. The move becomes even more overwhelming when you have to move to another city, leaving your friends and neighbors behind to start a new life in a new place. Hence, once you're done packing up your life and have loaded it onto the moving containers, the anxiety of leaving your humble abode starts building up. However, you must embrace this new phase of life as an opportunity to create new memories as you take the old ones along with you.
In order to make sure you don't feel homesick, we've compiled a list of seven tips to help you make your new house feel like home right after you move in.
Create A Budget
Before you start any project, you need to know how much money you have. Always be realistic about your funds. A post-moving budget is just as important as a moving budget. This is because you'll need an estimate of how much can you spend once you reach your destination along with all your belongings. Creating a post-move budget will also help you determine things like whether it would be more feasible and cost-effective to sell most of your furniture and buy new pieces or transport everything with the help of reliable long distance movers.
Start with the bedroom
The first step in making yourself feel at home would be to set up the bedroom. Don't unpack all the boxes in one go since this will only result in chaos and clutter. Start with bedroom items. This is the place where you can unwind after all the stress and anxiety that accompanied you while you were moving. Getting sufficient rest will help you get energized for the tasks ahead – so take it slow and switch off your anxiety mode. Roll out your favorite rug, use the bed sheet you love so much, and hang some of your artworks. It's the first step to making a house feel like home!
Deep Clean
We sure hope you're used to a clean and tidy home. If that is so, the second step in making your new house feel like your own is to clean it thoroughly. Even if your landlord had the place all cleaned up before your arrival, the truth is, moving causes a lot of dust and grime to accumulate. Professionals coming in and going out, dust from boxes, and even your carpets or rugs can create an unhygienic and unhomely atmosphere. You could DIY, but that's only recommended if you've taken a good many days off work and can dedicate time and energy to cleaning every nook and cranny. Otherwise, it's best to hire professionals and get your home cleaned from top to bottom without you lifting a finger.
Get Organized
Once you've filled your bedroom with nostalgic things and given your home a deep clean, it's time to get organized. Go through all the storage spaces and closet space your new house offers. Carefully think about where each of your items will go. From hanging your clothes according to the occasion to utilizing your drawers to store makeup essentials and jewelry or belts and cufflinks, organizing everything and using storage properly will help declutter your house and mind.
A Familiar Wall
Nothing makes you feel more at home than some family photos of the best times you had with your loved ones. You could even add a piece of your hometown/city, such as a picnic you enjoyed with your neighbors or friends. Dedicate an entire wall to this nostalgic décor, and don't hesitate to add embarrassing childhood memories. If you're a little confused as to where each photo should go and need to experiment a little before deciding, consider using removable strips or hooks instead of the conventional hammers and nails. This will help you move the photos around and won't require any damage repair when you remove a photo or two.
Green it up a bit
Plants can transform even the most compact of homes into a pleasant retreat. House plants can literally add a breath of fresh air to your new home. Since you've moved to another city, you might've left your old green friends at home, so you'll need to spend a few bucks on buying new ones – the ambiance they'll create would be worth that little investment, though. Observe where the light enters each room, and take these notes with you when you shop for new plants. Snake plants are among the best options for indoor plants, and the best part is they can survive an entire month without water, so you can look after them over the weekend instead of worrying about these babies every day at work. Nevertheless, to make your new house feel more familiar, it would be best to buy plants that graced your previous home.
Entertainment spot
We hope you already got the cable and wifi connected before moving in – we really hope so! Life without the internet and good televsion is just imperceivable nowadays. However, setting up these connections is just half the work done. When you really want to feel at home and prevent getting frustrated, you need to make sure your entertainment spot is just the way you like it. Set up your sofas at the right angles, place that coffee table in the center, and place your television at the most comfortable height on your console. We highly recommend allowing a professional to mount the television if you're going for the wall-mounted option.
Final Thoughts
Moving is daunting, and not only because it can be expensive or physically exhausting – moving can also have an emotional toll on people who have to bid farewell to old memories and the home they took days setting up and spent their best years in.
However, it would be best to view this as an opportunity to paint a blank canvas and start anew. From setting up your bedroom to deep cleaning and organizing your new home while decorating it in a way that makes you feel the warmth of your previous abode, there are several ways you can transition into this new life without losing your senses. Follow the tips above and embrace this new chapter with open arms and a wide smile.