Applying for ISTQB: A Guide to Certification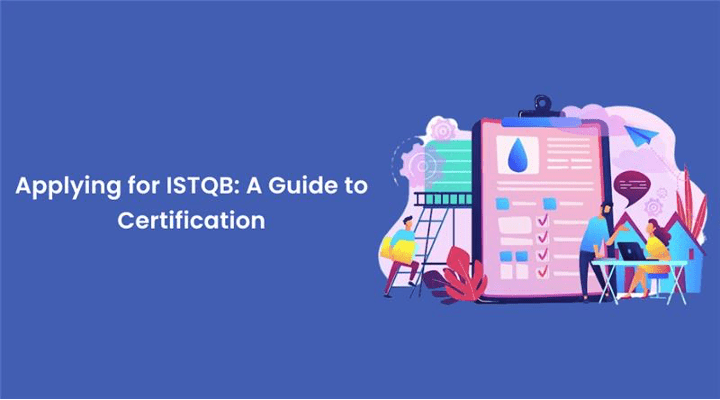 Are you looking to advance your career in the field of software testing? Obtaining an ISTQB (International Software Testing Qualifications Board) certification can be a key step toward your professional objectives. The ISTQB certification is recognised worldwide and gives individuals a solid foundation in software testing ideas, techniques, and methodologies. In this comprehensive blog, we will discuss the significance of ISTQB Certification, its benefits and How to Apply for ISTQB Certification.
Table of content
1. Importance of ISTQB Certification
a. Standardisation
b. Career advancement
c. Knowledge enhancement
d. Industry recognition
2. How to Apply for ISTQB Certification
a. Determine the certification level
b. Familiarise yourself with the syllabus
c. Training and self-study
d. Register for the exam
e. Exam preparation
f. Take the exam
g. Receive your certification
Importance of ISTQB Certification
ISTQB Certification is extremely valuable for both people and enterprises in the software testing sector. Here are some of the benefits of obtaining an ISTQB certification:
Standardisation
The ISTQB develops a global standard for software testing, ensuring that all understand core concepts and terminology. This standardisation encourages professional communication and increases consistency in testing processes across projects and companies. ISTQB-certified professionals adhere to internationally recognised practices, making their abilities transportable and valuable in various work situations.
Career advancement
ISTQB certification increases your credibility and shows your dedication to the software testing field. It broadens your employment options, improves job prospects, and increases earning potential. Employers frequently give ISTQB certification to candidates since it confirms their skills and ensures high competency. With an ISTQB certification, you may distinguish yourself from the competition and get a competitive advantage in the employment market. It is a crucial differentiator, demonstrating your commitment to ongoing professional development.
Knowledge enhancement
The ISTQB certification course includes topics like test design approaches, test management, test tools, and more. By earning this certification, you will gain an in-depth understanding of industry best practices that you can instantly apply to your work, resulting in improved test processes and higher-quality software. The ISTQB certification provides you with the knowledge and abilities needed to effectively solve complex testing difficulties, allowing you to contribute to the success of software development projects. It gives you a thorough framework for addressing testing activities and improves your problem-solving skills.
Industry recognition
The software testing community highly values the ISTQB certification, and is generally accepted by businesses worldwide. It validates your expertise and proficiency in software testing procedures, providing a competitive advantage. Having an ISTQB certification on your resume indicates your dedication to professional development and places you in the eyes of potential employers as an educated and proficient software tester.
How to Apply for ISTQB Certification
Now that we've established the significance of ISTQB certification, let's go over the application procedure in detail:
Determine the certification Level
The ISTQB offers three levels of certification: Foundation, Advanced, and Expert. Select the level that corresponds to your experience and professional objectives. The Foundation level is ideal for beginners. The Foundation level is a good starting point for aspiring software testing professionals since it focuses on providing a thorough foundation of software testing ideas and vocabulary.
Familiarise yourself with the syllabus
Examine the syllabus thoroughly to understand the themes, learning objectives, and recommended references. The syllabus acts as a road map for your preparation, guiding you to the most important areas and ensuring you cover all relevant concepts. Make a list of any areas where you believe you need more study or practice.
Training and self-study
You can choose between ISTQB-approved training classes and self-study, utilising suitable study materials, depending on your preferences and availability. ISTQB-accredited training companies give comprehensive training programs that cover the syllabus in detail and provide important insights from experienced educators. Self-study can be accomplished through textbooks, online courses, practice examinations, and other market resources. Make a study schedule and set up time for learning and practice.
Register for the exam
Register for the ISTQB certification exam through the official ISTQB website or authorised exam providers whenever you feel suitably prepared. Fill in the relevant information, choose the preferred exam day and place, and make the appropriate payment. The registration process ensures that you are legally registered for the exam and secures your preferred slot. Check the exam requirements and any identification documents required on the exam day.
Exam preparation
Set aside enough time to review the material, practice sample questions, and take mock examinations to become acquainted with the exam format and timeframe. Use study aids, sample papers, and internet forums to clear up any confusion and strengthen your understanding. By practicing sample questions, you become more familiar with the types of questions that could be on the exam and improve your time management skills. It's important to focus on understanding the basic principles and how they can be applied in real-world situations.
Take the exam
Arrive early at the chosen test centre on the scheduled exam day with the requisite identity documents. The ISTQB exam is made up of multiple-choice questions, and the length of the exam varies based on the certification level. Maintain concentration, manage time wisely, and attentively read each question before responding. To perform well, it is critical to remain calm and composed during the exam. Avoid rushing through the questions; use your preparation to respond confidently.
Receive your certification
After taking the exam, your results will be assessed, and you will obtain your ISTQB certification if you fulfil the passing criterion. The credential attests to your knowledge and abilities in software testing. After earning your certification, update your CV and professional profiles to emphasise your achievement, which will help you advance in your career. Joining appropriate professional organisations and networks will help you stay connected with the software testing community and continue your learning path.
Conclusion
Obtaining an ISTQB certification can help you advance your software testing career significantly. The certification's global reputation, standardised knowledge base, and increased work opportunities make it a useful asset for industry professionals. You can begin your journey to ISTQB certification by following the step-by-step method explained in this tutorial. Accept the opportunity to expand your knowledge of software testing principles, improve your abilities, and contribute to the overall quality of software products. So, take the first step today to discover the myriad prospects that exist in the field of software testing. Best of luck