Applying Your Business Skills to Healthcare: A Complete Guide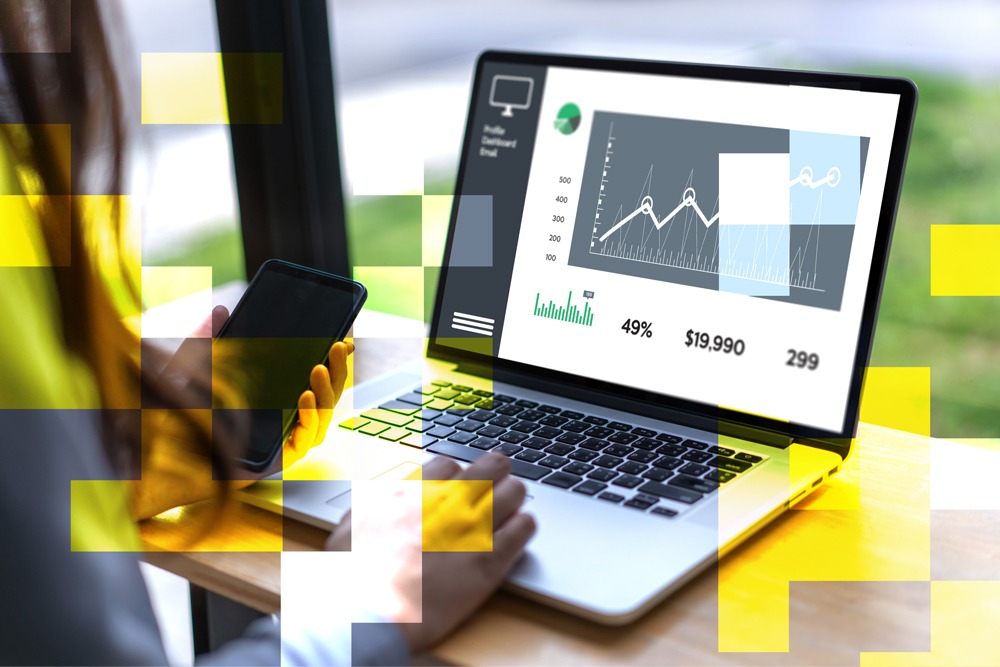 Healthcare is often seen as an industry that's hopelessly inefficient. That might be an unfair appraisal given just how complex the field is, and how the vital KPI for healthcare institutions is patient safety rather than profits. Yet it's clear that the entire healthcare industry could learn from the world of business. That skills shift is best performed on an individual basis, with experienced businesspeople moving from the corporate space into the healthcare space and delivering their skills and insights there. If you're interested in making that move, helping to drive real and meaningful change in the healthcare industry, this is the article for you.
Business and Healthcare
Before we look into how you might transition from a role in business to one in healthcare, let's first look at why healthcare is ultimately a business, and why skills that you've picked up across your career in the corporate world will be directly transferable to the diverse and endlessly interesting field of healthcare.
The healthcare industry is sprawling. Taken together, it's one of the largest sectors in the world. Every town and city across the world will have several healthcare institutions, and several of the world's most valuable companies are situated in the healthcare space. Investment in healthcare shot up doing the pandemic and have remained high, and interest in the provision of better healthcare has also never been higher.
As well as becoming more important and influential in the global economy, healthcare is also an industry in need of fixes. It's often running on old infrastructure that leaders have been reluctant to update for fear of rocking the boat. It's also based on old working practices, with a large and poorly directed team of administrators who are too often fighting fires. These administrators are key to the proper, business-like functioning of the healthcare industry.
Transferrable Skills 
Let's now look at the skills that you might be able to bring directly from your job in the corporate world into a job in the world of healthcare. There are dozens of these, and they will vary depending on the career path that you've taken to date. But here are those what are likely applicable to all workers, and the reasons behind their applicability to the healthcare industry.
People skills. Whether getting the best out of your colleagues or leading a team to optimal work process and productivity, people skills can help you motivate a team of healthcare workers just as much as it is helping you work efficiently in your current role.
Without planning skills, the wheels can quickly come off the bus in business and in healthcare. With a smart approach to planning projects, deliverables and outcomes, often honed in the world of business, healthcare leaders can ensure to-budget and to-deadline projects are completed perfectly.
People in business are always looking for the best way to get tasks done accurately and efficiently. They're ruthless in their pursuit of perfection, which is why their attitude could be so impactful in the world of healthcare, where flabby processes are in need of continued evolution and development.
If you've worked with the budgeting team in your current role, you'll know how important it is to keep a firm hand on the finances of any organization. In medicine, where money is often wasted, a firm budget can spell the difference between success and failure.
This is just scraping the surface of the kinds of transferrable skills that you can bring to bear in the healthcare industry. In fact, when you come to interview with a healthcare organization, you'll realize just how valuable you might be for the team you're applying for – and what outside knowledge you can bring to bear in the healthcare sector and for healthcare institutions.
Making the Move
Making any career move comes with its risks and its challenges. One of the biggest is cultural. Businesses are often cutthroat and competitive, cutting off the excess fat wherever possible and seeking growth as the key KPI of success. Healthcare institutions tend to work differently and are more interested in delivering value for money while keeping patients as safe as possible. With these different objectives comes a different culture, with the healthcare industry often erring on the side of caution to avoid upsets and mistakes when making changes.
As such, one of your first considerations if you're considering a move into the healthcare industry is whether you'll be able to adapt to the culture. Of course, you'll be brought in to help change the culture, not adapt fully to it. But if you get a kick out of working hard to increase profits and earn yourself a bonus, the healthcare industry might not be for you. If you're instead motivated to apply your skills to a meaningful and rewarding new career, you'll find that making the career move is a no-brainer. You'll just need to plan your next steps thoughtfully.
Research
Perhaps your first step should be to look into the job roles that might be applicable to you, your interests and your ambitions. Research these positions online, searching by employer or by sector, in order to understand what is demanded of certain healthcare professionals at certain stages of the value chain. You're ultimately looking to discover the main job roles in this field, and how you can work towards a career that will be fulfilling and challenging while also giving you the opportunity for progression and personal growth.
One key strategy when conducting this research is to search for people, not for organizations. You might know someone in your network who has moved from corporate work into the healthcare sector. They might be able to tell you about their experience of the transition via a call or over a coffee. Meanwhile, you could use LinkedIn to search for people who've made similar moves, dropping them a personal message to ask what their experience has been like. Knowing what you're getting yourself in for is an important step in your overall career shift.
Qualifications
Next up, you'll want to search for the specific job roles which you've found that inspire you. Check out their job criteria listings so that you're aware of what you might have to train in before applying to these roles. Sometimes, the job listings will ask for experience in healthcare, which you may have to build up as an intern or a volunteer. Other times they'll tell you that experience working with certain software is preferable, which is something that you can do from your laptop via free trials or tutorials. Most often, though, job listings ask for qualifications – and these are certificates that you'll have to work towards in order to be eligible for the most exciting jobs in the industry.
Happily, you'll have plenty of options as to how you gain these qualifications. For instance, you could look to university courses in order to gain an undergraduate degree that'll help you to apply for higher-level positions in healthcare. There are free online courses too, as well as paid-for modules hosted online. If you're looking for relevant and informative online courses, you'll often find that the Executive Master of Health Administration is the best way to go, perfectly fusing teachings in healthcare as well as honing your business acumen.
Understanding Healthcare
Let's say you've gained a qualification in a field that makes you eligible for a job in the healthcare industry. That's fantastic, but your education shouldn't end there. If you're serious about making positive changes to the industry (and not just arriving with a perspective that might actually be harmful to the sector you're working in), you should also work hard to understand the current challenges and issues afflicting the industry from top to bottom. These include:
Staff shortages and the need to train more doctor and nurses that'll serve an aging population
A crisis in care support for the elderly, which is due to become more acute as the tax burden falls on the young
Supply chain issues, exacerbated by trade issues, the war in Ukraine, and the pandemic's after-effects
Staff burnout and dissatisfaction after years of hard work countering the effects of the pandemic
The costs of treatment, which are rising, and the lack of preventative medicine that could mitigate these costs
Funding issues, with different institutions struggling to find different forms of funding to keep them afloat
These are all significant issues, and there is no magic wand solution to them. Often, you'll find that the best solution is to bring in expertise form the world of business in order to methodically and carefully help mitigate the worst effects of the issues mentioned above. Knowing what really afflicts the industry will mean you're aware of any negative repercussions that could take place after you make changes in the healthcare organization you join.
Making the Shift
With all the knowledge and training in place, you'll be ready to apply for a job in healthcare. This is an exciting moment that's often months and years in the making. But it's also a moment that you need to seize in the right way in order to deliver benefits as quickly as possible, using your business knowhow and your newfound medical knowledge to make positive changes. When you join a healthcare organization, work hard to understand their pain points. Keep their budget and financial forecast in mind at all times, as they're often limited in what they can do by the amount of cash they have available.
Build bridges across the organization in order to improve communication between different departments and look to build a network that'll help you perform your job better and with the perspectives of others informing your approach. Overall, remember that you're coming from the world of business. While your enthusiasm for change will be appreciated by those who know the sector is in need of a shakeup, it's important to remain humble and to listen as much as you're speaking. Often the solutions are already there in the minds of your workers – you just have to ask them what they think should be changed, and drive that change from your position as a manager.
Developing Your Career
Different individuals have different objectives when it comes to their new career in healthcare. Some are interested in rising to the top of the organization they join, working hard to prove to board members and stakeholders that they have what it takes to drive real change in a bloated industry. Others are more interested in seeing the change they're instituting make a real difference for people on the ground and the patients that they serve. Determining your career ambitions is something you should do early on after your career shift in order to set realistic personal goals and to drive you to work better, harder and faster.
When you join a healthcare institution, you'll find that senior workers are looking for leadership that knows how to work things more efficiently. Your outlook will be highly valuable to them, and they'll often come to you for advice, or run ideas by you to see if you think they're appropriate. Being a node of expertise in this way already makes you a valuable employee, and someone who can really make an impact on high-level decision making. Relish this role, as it's exactly why you've made the move in the first place.
Making an Impact
You likely moved from the world of business to the one of healthcare because you wanted to make an impact on the world around you via the skills you picked up in the corporate world. That's a great underpinning motivation, and one that'll see you achieve great things after your shift into healthcare. Still, to make sure you're making an impact it's important to establish some KPIs and to work relentlessly towards them. That's how you'll ultimately prove your worth to your employer and prove to yourself that you are truly making a difference to lives across the world.
Bring your skills from business into the healthcare sector with this guide, which details all you'll need to know about making this ambitious and rewarding shift.
Over-The-Counter Hearing Aid: Things To Know Before You Buy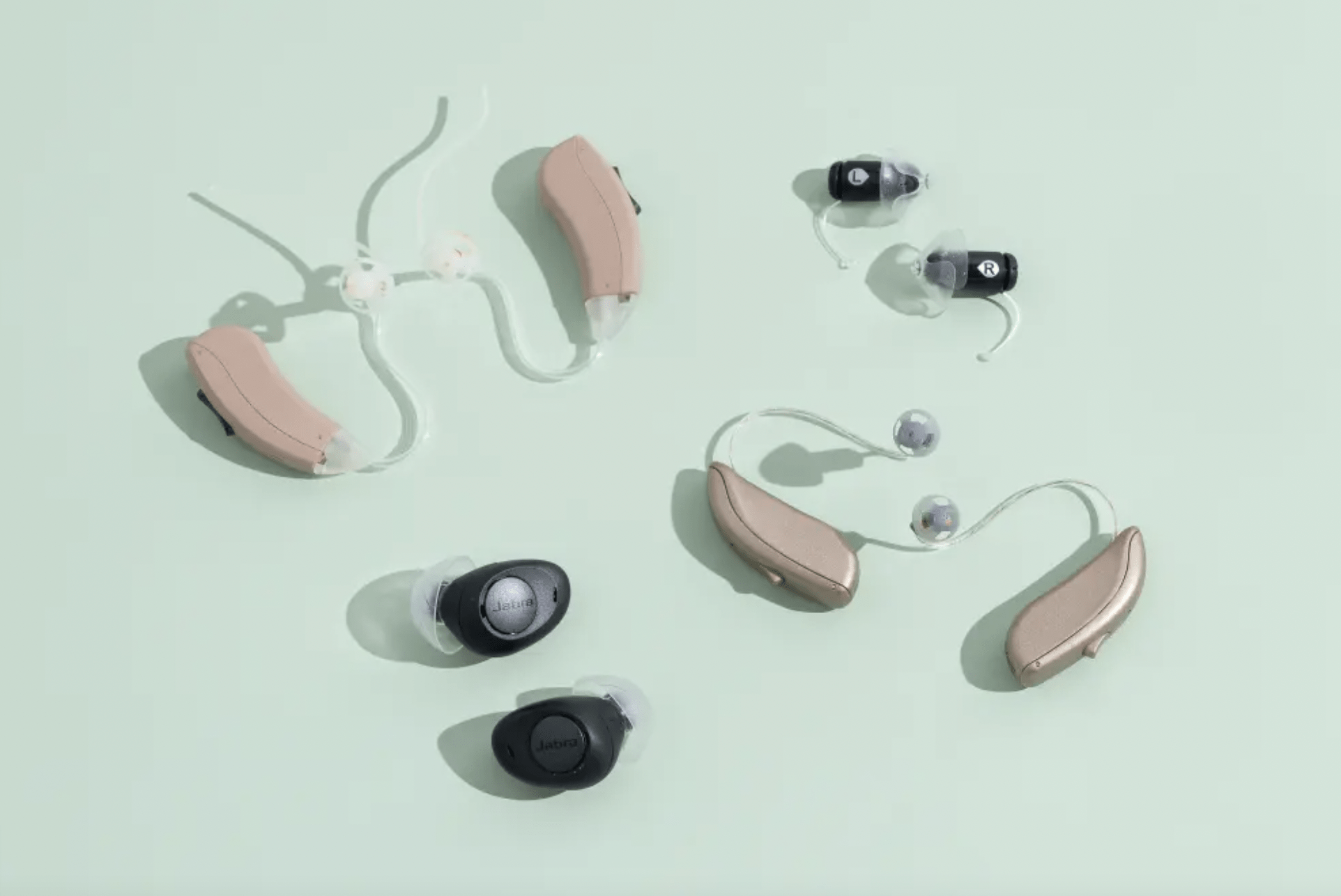 Over-the-counter hearing aid allows those with mild hearing loss to purchase directly from a retail store without examination by an audiologist. Consumers need to know some critical things before buying. At least, this will influence their choice of brand, as well as push them to decide on the best OTC.
For all the details concerning OTC hearing aid, read on!
Over-The-Counter Hearing aids: what are they?
Over-the-counter hearing aids are for 18+ adults that suffer mild or moderate hearing loss. They are a new category of hearing aids that consumers can purchase without a prescription at a retail store. These devices are for those who want to communicate better and amplify sounds. Including people that have to turn up the volume of a TV louder than others, find it difficult to hear in a large gathering, and constantly ask people to repeat what they say.
You can purchase the OTC hearing aid from a retail store, order online, fit it yourself and control the device. While you don't need an audiologist or expert prescription, beware of the type of OTC hearing aid you buy. The ruling of August 2022 by the FDA permits over-the-counter hearing aids.
While they can save you some bulk dollars, it is safe to say, "buyers beware." Why should a buyer beware?
Spending Less On OTC Comes At A Cost
Although the Food and Drug Administration controls the OTC hearing aid, it is safe to say consumers must thoroughly tick the following off before purchasing.
The Cost And Customer Support
Buying over-the-counter hearing aids are less expensive than costly prescription hearing aids. Considering these hearing aids will mean no audiologist prescription or advice or hearing aid maintenance.
Now that the cost is reduced, checking customer support is crucial. The FDA stipulates the standard label for OTC hearing aid, so you should read through the label to confirm the kind of support and warranty, if there are any.
The Safety
Another critical thing before purchase is to educate yourself on the best ways to care for the OTC device. For example, the batteries inside hearing aids are dangerous if consumed. Hence, keep them away from children and pets.
An audiologist does justice with minimal stress when caring for your devices safely. So, consider checking this off if you can manage on your own.
The Fit and Efficacy
Next, OTC hearing aids are self-fitting, which means the user makes the fitting decisions without the assistance or direction of a specialist. It might make them less effective than a hearing aid that requires a prescription while still costing the user hundreds of dollars.
As a consumer, it's crucial to be aware of your rights if you buy an OTC product that fails to satisfy your needs. Before making a purchase, be sure someone can answer your questions, such as customer service, and that you are aware of the return policy.
You can now buy an OTC hearing aid if you suffer from mild or moderate hearing loss. However, checking in with a professional could help you understand if your hearing loss problem is severe or mild; consider hearing tests at Marrickville.
5 Useful Tips When Packing Fragile Items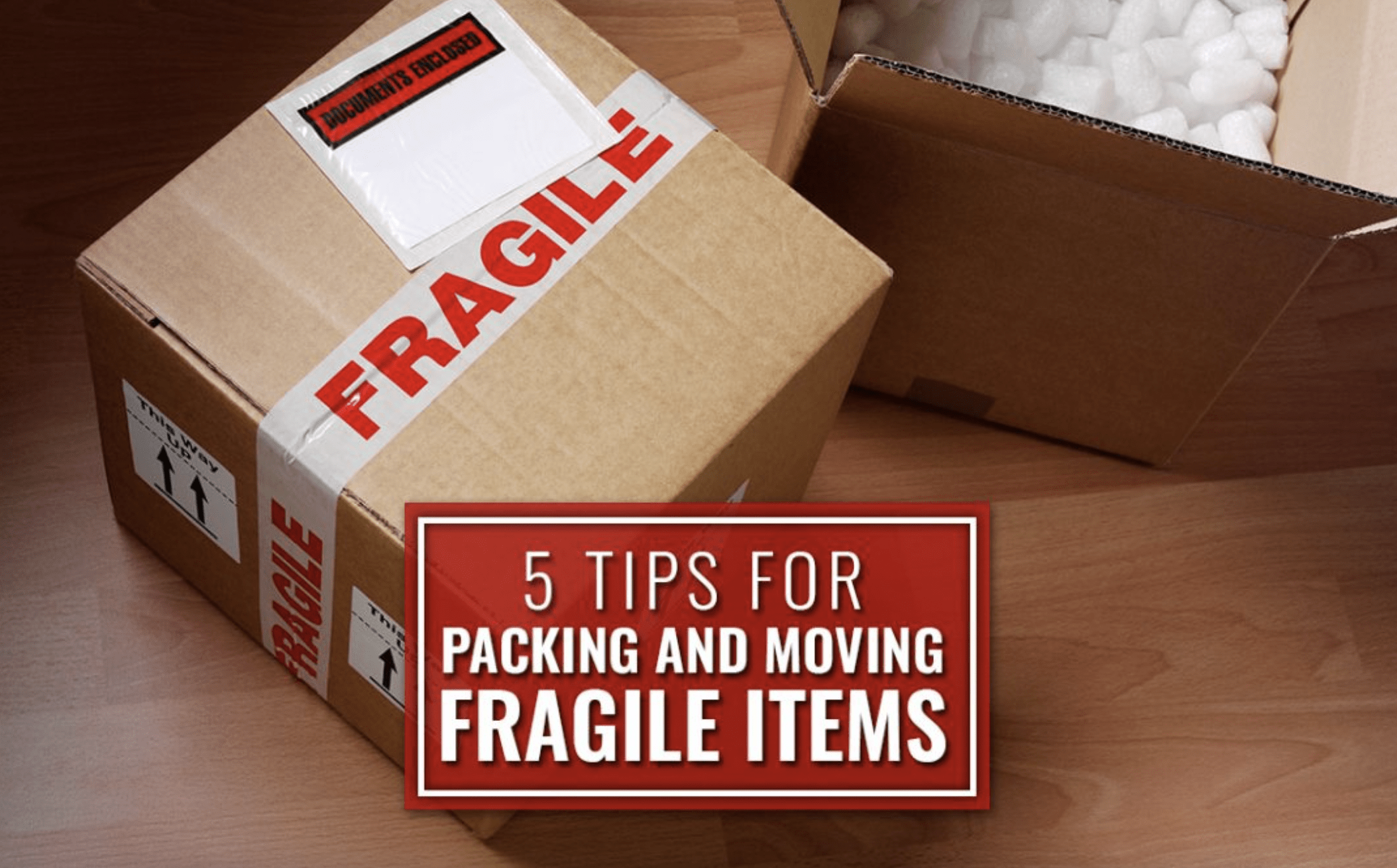 The most stressful aspect of moving is packing fragile goods and protecting them. Throughout the relocation process, boxes are frequently moved around. You must box fragile objects carefully to ensure their maximum security.
To ensure the move goes off without a hitch, you should carefully consider every tiny detail.
It would be wise to seek the advice of a reputable moving service that uses data loggers if you have any concerns about how well-protected your items will be during the move.
5 Useful Tips for Packing Fragile Items
1.    Use Appropriate Packing Materials
Getting the right supplies is the first step in packing fragile objects. Always keep the materials' quality in mind while purchasing packing supplies. It would be best if you got anything to safeguard your delicate belongings.
It may take some time to find quality packing supplies, but the effort is worthwhile!
Never pack fragile objects in a weak box of any kind. You will need various packing materials for each type of fragile item. You being too careful is preferable to regret later not being so.
2.    Add Extra Tape to the Bottom of Each Box
You should examine the bottom of the box and strengthen it with as much tape as possible before packing delicate items inside. The base will have a sturdy foundation if you do this, regardless of how many or how heavy the contents are.
The additional tape will strengthen the box's structure and prevent it from bowing under the weight of its contents.
Add more packing tape to the box's bottom to strengthen it. Several vertical and horizontal strips should be layered so you can be sure they won't burst when you pack delicate items inside.
3.    Use Dividers for your Ceramics and Glasses
Depending on the shape, size, and substance, each fragile item, such as glasses, decorative pieces, and china, needs to be carefully wrapped. Wrap each loose item, such as a lid, separately. Make sure each glass is separated from the others in the package if you're packing mugs and glasses together.
To prevent one object from shifting and crashing into other pieces, you can buy cardboard box dividers or even special pottery boxes that already have dividers.
For better safety, avoid overstacking these items and instead pack them into smaller boxes.
4.    The Heaviest Items Should Be Packed First
You must take each item's weight into account.
Packing bulky and heavy goods first will ensure they are near the bottom of the box.
It could be tempting to pack as much into each box as you can to reduce the cost of the boxes. Making your crates excessively weighty, however, increases the danger that your items won't arrive securely.
By doing this, you can prevent the more minor, lighter things from being crushed during packing.
5.    Clearly Mark Fragile Items
Each box containing fragile things needs to be appropriately identified and set aside from the other boxes.
To ensure that the movers know to be especially careful and load the boxes into the truck properly, arrange these boxes in a specific spot and instruct them to treat them with care.
To make it clear to everyone that the box shouldn't be dropped, squashed, or handled forcefully, be sure to put it in large characters on all sides.
It makes sense to be concerned that these goods could break or suffer damage while packing. Moving requires a lot of handling of boxes, it is essential to take extra care with your fragile items.
Parts That Often Need Replacement on a SuperBike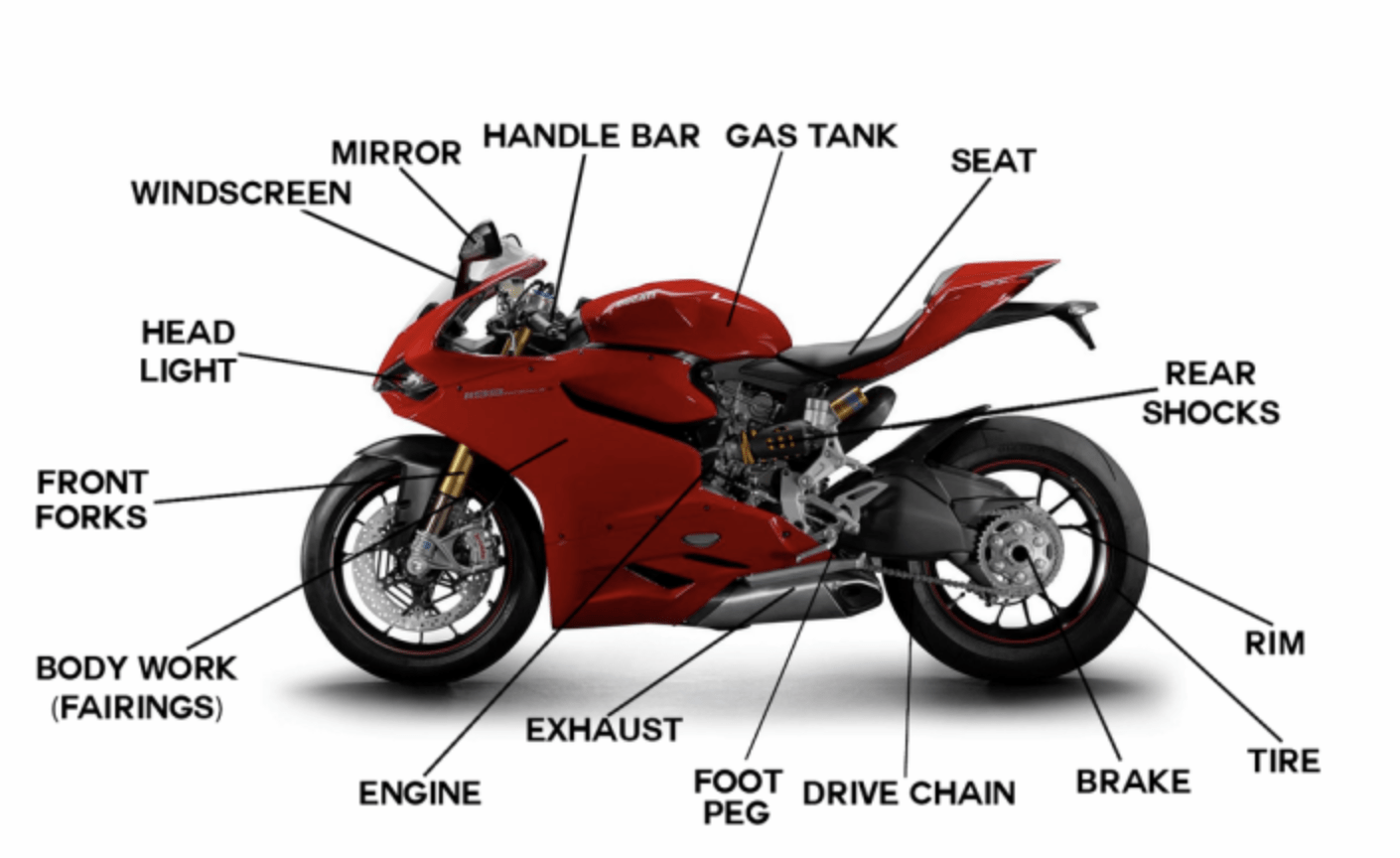 Everything ages with time, but specific components on superbikes age far more quickly and need to be replaced much more frequently than others. Even the best Kawasaki bikes have parts that need to be replaced often.
All too frequently, we read about massive recalls of motorbikes involving hundreds of thousands or even millions of bikes due to faulty components or construction. Riders typically have a keen ear for their bikes and can recognize trouble before it gets out of hand. Many riders are also competent mechanics who can fix their bikes these days. Sadly, accidents involving motorcycles are common because of harmful faults that make them unstable.
Outside of the typical maintenance items like filters, fluids, and lubrication, the average rider can count on specific superbike parts to fail sooner than others. Since you can never be sure when a particular component has reached the end of its useful life, it's always prudent to stock up on spares to ensure your riding day continues. To keep you on the road, we have compiled a list of the most likely superbike failures based on our riders' experiences and sales data.
Common Superbike Parts That Are Prone to failure
1.    The Frame
A minor crack in the frame can cause the bike to collapse, resulting in a devastating crash. Motorcycles are vulnerable to the weather when their structures break under normal riding circumstances. This flaw can cause rust to build up and spread to other areas of the bike.
2.    Brakes
Motorcycle riders are more vulnerable if their brakes fail without a car's safety net. A high-speed collision is more likely if the driver cannot stop quickly.
3.    Engine
A motorbike breakdown is an unexpected and sometimes dangerous event. When the issue is a broken engine, things quickly deteriorate. In cases where you must keep moving, a stalled or stopped motorcycle due to an engine fault differs from what most riders have in mind.
4.    Handlebars
A bike without handlebars would be impossible and quickly go off course. If your bike's handlebars aren't doing their job correctly, you could end up in danger if you lose control or find yourself unable to avoid a collision. Handlebars also pose a threat if they give out in the middle of the road without prior notice.
5.    Fuel Tank
Having a defective fuel tank can result in potentially fatal gas leaks. A typical cause of motorbike flames is fuel spilling from the tank. Sadly, many motorcyclists only learn about this flaw once it's already caused a disastrous fire or disaster.
Replacing Superbike components should never be a problem if you understand why that has to be done quickly. Knowing the parts that could bail out on you unexpectedly, you are prepared for any type of incident that may arise due to maintenance.
Knowing these parts beforehand and how they can give out at any time is very important. The knowledge will help you to avoid many situations that could lead to disaster.