BENEFITS OF BUSINESS FIBER INTERNET SERVICE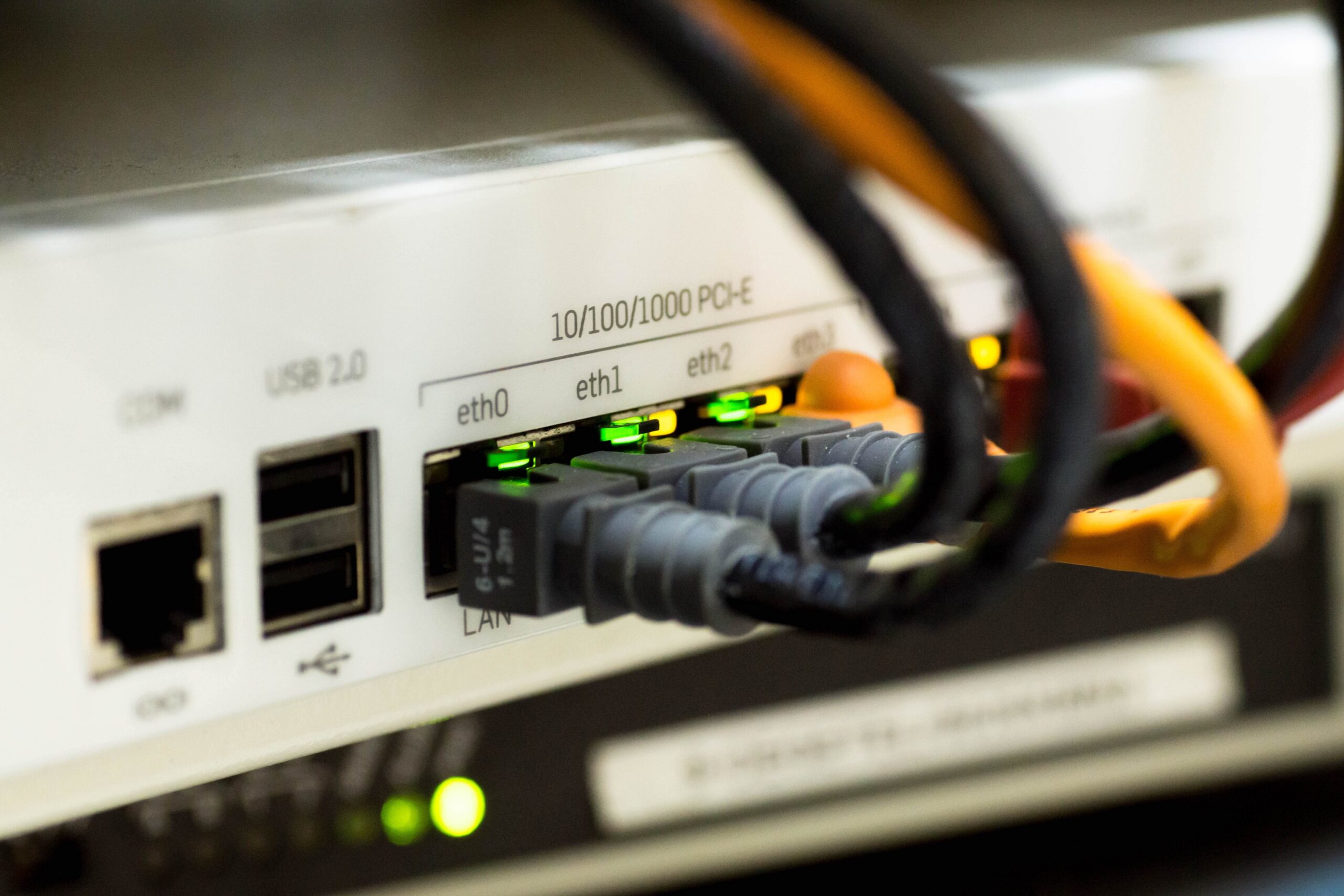 Installing fiber optic internet offers many benefits for business IT professionals and homeowners. Since this technology is relatively new, you may be wondering if the benefits outweigh the costs and drawbacks. Although fiber optic internet connection is a much newer technology than broadband connection over copper wire, many companies are getting significantly better returns on their fiber investments.
Fiber optic internet isn't just for gaming, video conferencing, and home streaming (although these are good reasons to begin using it). The benefits of fiber optics also extend to small as well as huge businesses. In this article, we will enlighten you all with few of the main reasons for choosing fiber optic internet for your business requirements, but before that, let's understand what is fibre optic internet and its types, and then move on to subsequent sections.
What is fibre optic internet?
Fiber optic internet transmits data through cables filled with plastic fibers or thin glass. It's super fast, up to 20 times faster than cables. With wired internet, heavy traffic slows down the network speed.
How many types of fiber optic cable internet are there? 
There are three types of fibernet, each offering fiber internet at different speeds.
●      FTTN (Fiber to the Node): Fiber optic cables extend up to 1 mile from the building. Slowest of the three.
●      FTTC (Fiber to the Curb): This fiber goes to a utility pole outside the building, where the coaxial cable takes over.
●      FTP: (Fiber to the premises): The fastest and most reliable connection. Fiber goes straight to your home.
Fiber optic internet installation offers many benefits:
1.     Speed
Fiber optic internet is much faster than the fastest copper internet connections, with options ranging from 5 Mbps to 100 Gbps. During times of high demand for internet access, businesses should not get stuck with internet speeds slowing down.
Studies show that slow internet connections cost employees "one week of productivity per year." The amount of time your team spends waiting for slow internet may seem small, but it increases significantly over time. Internet connectivity shouldn't get in the way of productivity. It should be a tool that supports any organization's employees' desire to be more productive. 
2.     Cloud access
The cloud has gained importance over the period of time, be it in terms of customer relationship management (CRM) tools through data storage; the cloud has become an essential business tool for apps, hosting and more. Today, around 96% of businesses use some form of cloud. The speed and bandwidth capabilities of fiber optic internet mean faster access to data and applications stored in the cloud.
Businesses benefit from reduced latency when accessing cloud-hosted information through software-as-a-service (SaaS) tools and other platforms. This means that sales representatives and customer service representatives no longer experience delays in communicating with prospective customers as well as existing customers. Fiber optic internet is becoming more important as businesses are moving more and more services to the cloud.
3.     Reliability
Fiber internet connections are way more reliable than copper wires because fiber is much stronger than copper. Fiber optic internet is less susceptible to adverse weather conditions that can damage or block data transmission over copper wires. Optical fibers are not immune to human or any electrical interference as long as the fiber is not physically cut. An unreliable internet connection can actually cost your business real money. Unplanned downtime can completely disrupt business communication and productivity. If you need business internet service to make phone calls or access applications for your business, you need reliability.
4.     Signal strength
With the traditional broadband internet using DSL or Ethernet over copper wires, the signal degrades as the user or the device connected moves away from the switch. Fiber optic internet signal strength is not dependent on the distance; that is, the internet signal does not degrade over distance. Organizations with larger spaces will benefit from increased signal strength throughout the facility. This can be especially true for employees in offices far from the communication space, which can be adversely affected by the distance of broadband internet.
5.     Bandwidth
Companies with high data transfer needs can relatively easily "starve" the bandwidth of their wired internet connection. Fiber internet isn't entirely unlimited for your business, but it greatly improves bandwidth availability and doesn't slow you down as bandwidth demand increases. The below-mentioned list shows that the following user activities usually have particularly high demands on business bandwidth such as:
●      SIP trunking
●      web conferencing
●      Stream HD video (e.g.
●      training video)
●      data exchange
●      cloud application
Symptoms of low bandwidth availability may include slowness, lag, and pixelated video quality. Suppose your current internet connection is inadequate to support your organization's legitimate bandwidth needs for SIP trunking, video conferencing, or telephony services via cloud application access. If you are facing such problems, you can benefit greatly by upgrading to a fiber optic internet connection. 
6.     Symmetrical speed
"Balanced speed" is a term that refers to equal upload and download times over an internet connection. With fiber optic internet, employees get equal upload and download time. 
Do you need symmetrical speed? It may not sound important or critical from a business operation point of view, but it is beneficial. The employees are now more advanced, so they are likely to upload video content and files while at work. Or making phone calls without disturbing the ongoing downloading of an online content. Symmetric speed allows users to accommodate heavy data demands be it related to the downloads or the uploads via their internet connection.
7.     Latency
Latency generally refers to delays which occur while processing data over an internet connection. The fiber-optic internet eliminates most of the latency issues that users experience on cable internet, especially if they are downloading or uploading any video or any high-definition (HD) content. There are many business benefits associated with lowering the latency area s follows:
●      Better voice quality is offered for VoIP users
●      Moving more apps to the cloud becomes easy
●      Downloading and uploading huge files can be done without any disruption
●      The collaboration between employees is also improved
8.     Security
Cybercriminals and hackers who are after important information can easily gain access to business cable internet since it uses very simple methods like cable tapping. On the other hand, the only way one can penetrate fiber optic internet is to physically cut the fibers that will ultimately lead to the signal disappearing. The fiber optic internet is a powerful way to increase an organization's protection against cybercrime. Companies that disclose confidential information can face hefty fines and customer churn.
Media coverage reports of high-profile security breaches often focuses majorly on large organizations, but organizations of all sizes are at significant risk of attack. Upgrading to a fiber optic internet connection won't eliminate all risks to your business, but it's certainly an important safeguard.
9.     Interference resistance
Copper internet that supports broadband is susceptible to electromagnetic interference caused by the proximity of heavy equipment. Fiber optic internet signals are not subject to or disappear from electromagnetic interference.
Assuming your organization shares a telecommunications room with another company, fiber optic internet will protect you from losing internet in such a way that even if the company is using a piece of equipment that may hamper your connectivity, it won't happen.
10.  Cost savings
High-speed internet is "generally viewed as a business productivity tool." As mentioned earlier, fixing speed issues can add a week's worth of productivity each year.
An unstable connection due to region or weather can cost an organization up to thousands of dollars each year. Productivity problems are directly related to slow or unreliable cable internet, which can be solved with fiber optics.
Perhaps more importantly, fiber optic internet connectivity gives businesses flexibility and scalability. As IT teams look to move more applications and services to the cloud, fiber connectivity can support those initiatives. Software-as-a-Service (SaaS), cloud storage, and VoIP are all business services with great potential for cost savings and can greatly benefit from fiber connectivity.
 Final thoughts
Whether you run an IT business or not, there are many benefits to switching to a 100% fiber ISP. Whether you have only a couple of employees or a large workforce, fiber optic is a faster way to serve everyone with good internet service.
When it comes to choosing a good business internet service provider, you can count on Spectra for all your needs.