Functions and Applications of Nonapeptide-1, Melanostatine (NMS)
It's called Nonapeptide-1, or "Whitening Peptide," since it has nine amino acids. Skin whitening and brightening are the primary uses of this product, as the name also suggests.
What is Nonapeptide-1, and why is it important?
Since its inception, Nonapeptide-1 has been studied for its antibacterial properties under Melanostatine 5. Nonapeptide-1 has been shown in animal studies to decrease melanin formation, making it a promising candidate for treating certain skin diseases. Nonapeptide-1 has been shown in animal models to diminish melanin production significantly and, as a result, skin pigmentation.
Aims of the Study:
Because of its potential to diminish hyperpigmentation by inhibiting tyrosinase, Nonapeptide-1 is of significant scientific interest. Several disorders, including photodamage to the skin, might benefit from the capacity to control melanin synthesis.
It's also possible that nonapeptide-1 acts on dopaminergic and opioid receptors in the central nervous system, affecting pain signals and behavior. Nonapeptide-1 has been shown in animal studies to have central effects on behavior and pain.
What does it actually do?
First discovered in the yeast Streptomyces clavifer, nonapeptide-1 is currently manufactured through recombinant genetics. Initially, it was created for its antibacterial properties, but further investigations on yeast and melanoma (skin cancer) cells discovered that it was a potent inhibitor of melanin synthesis. A nonapeptide-1 is a collection of the amino acids arginine, lysine, methionine, proline, phenylalanine, tryptophan, and valine found in food.
What Is Nonapeptide-1's Purpose?
Nonapeptide-1 is a whitening and radiance-promoting ingredient in the world of cosmetics. It is a melanin production inhibitor that inhibits tyrosinase's activity. The enzyme tyrosinase is responsible for the formation of melanin in melanocytes, which are specialized cells. Tyrosinase inhibitors hinder melanocytes from generating pigment. Animal studies have shown that nonapeptide-1, a tyrosinase inhibitor, may help remove dark spots caused by the sun and other disorders by reducing skin pigment synthesis.
Nonapeptide-1 may work by interacting with melanocyte-stimulating hormone (MSH). Medical diseases such as diabetes and Addison's disease, as well as prolonged exposure to the sun, can cause a rise in MSH levels during pregnancy. Adrenocorticotropic hormone is a precursor of MSH, which is derived from it. Melanotan II, a synthetic counterpart of MSH, mimics the natural molecule's properties and may cause skin darkening. Interestingly, MSH does not work for everyone. Because of variances in their MSH receptors, redheads, for example, have a low response to MSH in the blood.
Nonapeptide-1 Skin Lightening Research
Nonapeptide-1 has been shown to completely block melanin formation in fungus at a dosage of 200 ug/mL, according to research. In this study, fungi are chosen because they more closely resemble human cells while requiring fewer resources. For up to 28 days after only one treatment, nonapeptide-1 may successfully diminish pigmentation in animal models. Using animal models, nonapeptide-1 may lower the melanin content of melanocytes by 27-43 percent at 100 micromolar concentrations.
Suppose you are a researcher interested in further studying this fantastic compound. In that case, you can find Nonapeptide-1 for sale online for the best quality, high purity, and affordable prices. Your research depends on the quality of your peptides, so please choose wisely and preserve them according to the package instructions.
5 Mindless Habits That Will Cause You Back Pain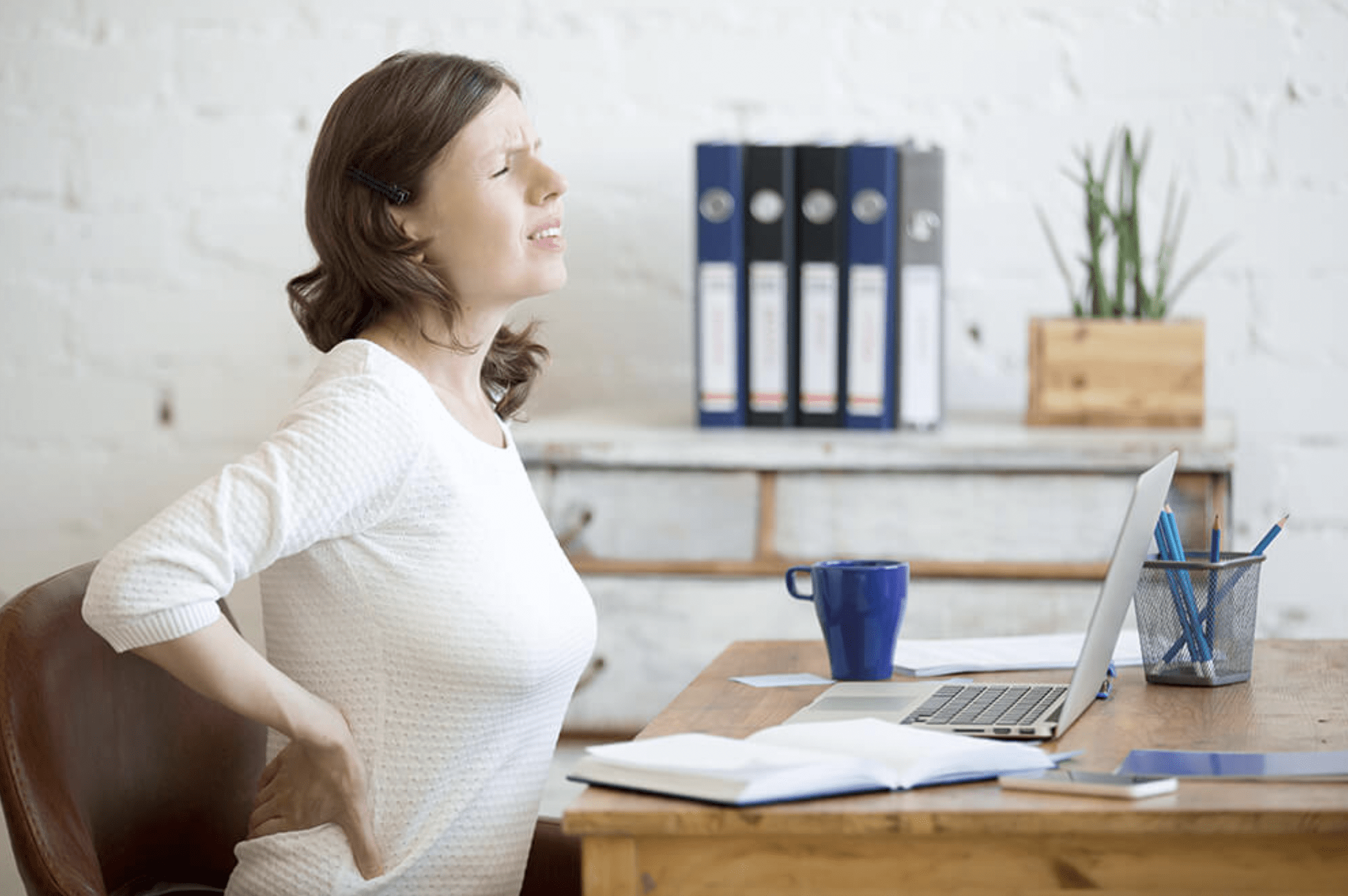 It's estimated that 16% of the Australian population suffers from back pain. In mild cases back pain is annoying, potentially limits your ability to move, and can make it harder to complete everyday tasks. At the other end of the scale, it can be deliberating and prevent you from living a normal independent life. That's when you'll need to talk to your doctor for a referral to a specialist spine surgeon. They can guide you through the options and help reduce or eliminate the pain.
While back pain can be caused by a specific incident, such as weight-lifting or an accident, in most cases it is difficult to know what caused the pain. That's because, in many cases, it is an accumulation of bad habits. Unfortunately, most people don't realize they are doing things that will cause them back pain.
Here are five of the most common mindless habits that will give you back pain. It should be noted that it's doing these things repetitively over time that creates the issue.
Poor Posture
You probably remember your parents telling you to stand up straight and not to slouch. At the time it may have been annoying but they were right. Poor posture leads to back problems and pain. You need to keep your back as straight as possible when standing and sitting.
Slouching forward to stare at a computer screen or tilting your neck to look at a phone, will exert pressure on the discs in your back. Over time this becomes painful and can be difficult to undo.
Sitting Without Support
In the modern world, there are significantly more people working in offices. In effect, you'll be sat in a chair all day and, without thinking about it, you'll hunch over the screen. This will lead to back problems.
As well as concentrating on posture you should make sure you have an ergonomic chair to give you support. Sit with your back to the back of the chair and your feet flat on the floor. Ideally, the monitor should be at eye level and the keyboard level with your arms when the forearm is parallel to the floor.
Failing To Pause
Everyone is busy and most employees don't feel like they should take a break during the working day. However, if you are sat at a desk all day, you should stand up at least once every hour. During the five minutes, you're stood up do some simple chest, neck, and back stretches.
Not Walking
Exercise is essential to boost your overall health and help fend off age-related diseases. However, an increasing number of people are exercising less. It's simply too easy to avoid exercise by using electric scooters, your car, or simply watching television.
However, your body is designed to move, and not walking around causes the spine to compact and stiffen. This results in back pain. You need to take a brisk 30-minute walk every day to help with back pain and overall health.
The Wrong Pillow
Your pillow supports your head, neck, and back while you sleep. But, there are many different types of pillows. You need to use one that keeps your head parallel to your mattress. It is worth investing in a cervical contour pillow as this offers the right amount of support regardless of what position you sleep in.
Change Your Life With Affordable Dental Veneers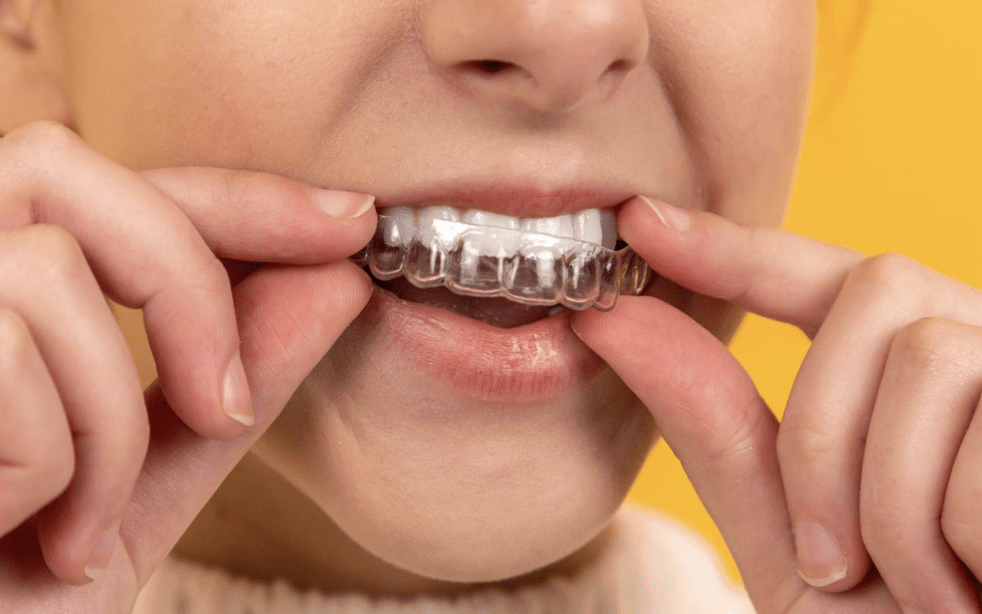 Dental veneers are a great way to improve the appearance of your teeth. They can be used to fix gaps, crooked teeth, and discolouration. Veneers are made of porcelain or composite resin and are placed over the front surface of your teeth. They are affordable, durable, and look natural.
This blog post will discuss the benefits of affordable dental veneers and how to find affordable veneers near you!
Affordable Dental Veneers – An Overview
Dental veneers are a cosmetic procedure that can improve the appearance of your teeth. Veneers are made of porcelain or plastic and are placed over the front of your teeth. They can be used to correct many dental problems, including crooked teeth, stained teeth, and cracked teeth.
If you think your teeth lack character or you may want to upgrade your smile, affordable dental veneers may be a good option for you. They are a popular choice for people who want to improve their smiles. 
Why Affordable Dental Veneers Are Worth It
There are many reasons why affordable dental veneers may be the best option for you. If you are looking to improve your appearance and want a more confident smile, affordable dental veneers may be the answer.
On top of that, the benefits of affordable dental veneers include:
Improve the appearance of your smile
Correct gaps, crooked teeth, and discolouration
Made of porcelain or composite resin
Affordable
Durable
Look natural
The Difference Between Veneers, Crowns and Implants
Dental veneers are a popular choice among celebrities and everyday people alike. They are thin and tooth-coloured shells that dentists bond to the front portion of your teeth. Having dental veneers is a great way to help improve the appearance of your smile by correcting gaps, crooked teeth, and discolouration.
Crowns are caps that are placed over your teeth. They can be used to protect a damaged tooth or to improve the appearance of a misshapen or discoloured tooth.
Implants are artificial roots that are placed in your jawbone to support a replacement tooth. They can be used to replace a single missing tooth or multiple missing teeth.
What You Need to Know Before Getting Affordable Veneers Near Me
If you are considering getting affordable dental veneers, there are a few things you should know before making your decision.
Veneers are not for everyone. They are best suited for people who have healthy teeth and gums and do not have any major dental problems.
Veneers can be costly. The cost of veneers depends on the type of veneer, the number of veneers you need, and the dentist you see.
Veneers are not permanent. They may last for several years or more, but eventually, they will need to be replaced.
You will need to take care of your veneers. Veneers are susceptible to staining and discolouration, so you will need to avoid foods and drinks that can cause stains. You will also need to brush and floss regularly to keep your veneers clean.
Benefits of Brisbane Wisdom Teeth Removal
Wisdom teeth removal is a common dental procedure. Wisdom teeth are the third molars, which are the last teeth to erupt in the mouth. They typically erupt between the ages of 17 and 25.
While some people have no problems with their wisdom teeth and they come in without issue, for others, wisdom teeth can cause a whole host of problems. Impacted wisdom teeth can crowd or damage other teeth, as well as cause pain, infection or inflammation. For these reasons, many people choose to have their wisdom teeth removed. Wisdom tooth removal is a relatively straightforward procedure that is usually performed under local anaesthesia. 
There are many benefits of Brisbane wisdom teeth removal, including:
Prevents overcrowding of teeth
Prevents damage to adjacent teeth
Allows for easier cleaning of teeth
Reduces the risk of infection
Reduces the risk of gum disease
How to Keep Your Teeth Clean After Dental Veneers
After you have had dental veneers placed, it is important to take care of your teeth. Here are some tips for keeping your teeth clean:
Brush twice a day with a soft-bristled toothbrush.
Floss daily.
Use mouthwash to help keep your mouth clean.
Avoid foods and drinks that can cause stains, such as coffee, tea, and red wine.
See your dentist regularly for checkups and cleanings.
Why Are Dental Veneers Needed?
Dental veneers are needed when the teeth are damaged or discoloured. Veneers can be used to improve the appearance of your smile and to protect your teeth from further damage.
They are often used to correct problems such as crooked teeth, stained teeth, or chips and cracks. Dental veneers can also make your teeth look whiter and brighter. They are needed because they provide a natural and aesthetic look to the teeth.
What to Look for in Affordable Veneers Near Me
When you are looking for affordable veneers, there are a few things you should keep in mind.
Find a dentist who is experienced in placing veneers. You can ask your friends or family for recommendations or look for reviews online.
Find a dentist who offers affordable dental veneers. The cost of veneers varies depending on the type of veneer, the number of veneers you need, and the dentist you see.
Find a dentist who uses high-quality materials. Porcelain or ceramic veneers are the best types of veneers because they look natural and are durable.
Find a dentist who offers a warranty on their work. This will ensure that you are getting the best value for your money.
You can also log online and type in "affordable veneers near me" to get in touch with a professional near your area.
How Long Does Brisbane Wisdom Tooth Removal Last?
The length of time that wisdom tooth removal lasts depends on the individual. In most cases, wisdom tooth removal is a quick and easy procedure.
After the procedure, you will need to take it easy for a few days and eat soft foods while your mouth heals. You should also avoid smoking and using straws during this time.
Most people recover from wisdom tooth removal within a week or two. However, in some cases, Brisbane wisdom tooth removal may take longer for the mouth to heal completely.
Teeth Veneers Prices and Procedure
Teeth veneers prices vary depending on the type of veneer, the number of veneers you need, and the dentist you see. The procedure for placing teeth veneers is generally quick and easy.
Your dentist will clean your teeth and prepare them for the veneers.
They will place the veneers on your teeth and bond them in place.
They will polish your teeth to give them a natural and aesthetic look.
What to Expect in Affordable Dental Veneers Prices
The cost of affordable dental veneers prices varies depending on the type of veneer, the number of veneers you need, and the dentist you see. Veneers are not covered by dental insurance.
To get affordable dental veneers, your dentist will first clean your teeth and remove any tartar or plaque.
They will then roughen the surface of your teeth to help the veneers adhere.
Next, they will take an impression of your teeth and send it to a dental laboratory.
Once the affordable dental veneers are ready, your dentist will bond them to your teeth.
They will then shape and polish the affordable dental veneers to match your natural teeth.
Conclusion
Affordable dental veneers can change your life by giving you a beautiful smile that you can be proud of. If you are considering getting veneers, be sure to talk to your dentist about what to expect in terms of cost and care.
If you are considering getting affordable dental veneers or having your wisdom teeth removed, be sure to contact visit the nearest dentist near you to schedule a consultation. You can find affordable wisdom teeth removal cost Brisbane dentists offer if you start looking. Find an experienced team who will be happy to answer any questions you may have and help you achieve the smile of your dreams!
Psychedelic Assisted Therapy In The Bay Area
Psychedelic Exploration's founder is Amanda Gelender. She is a ketamine-aided psychotherapist and a Nondualist. She is also a diversity consultant with a focus on technology and social impact orgs. She can help you plan a variety different psychedelic experience. Amanda can help if you are interested in a psychedelic vacation but don't know where to begin.
Amanda is a psychedelic Guide
Amanda is a Bay Area resident and has served as a psychedelic leader for artists, social change makers, leaders, and others. Since graduating from Stanford University with honors and a Fulbright Scholarship, Amanda has helped individuals transform their lives through the psychedelic experience. She is a member the board of Students for Sensible Drug Policy and has testified in support of a bill banning random student drug tests. She has also worked with the ACLU of Northern California, the Kapor Center for Social Impact, and New Global Citizens.
Amanda's team offers support to clients during their legal experience with psilocybin mushrooms. She works with artists and activists to ensure a safe and rewarding experience. Her team is knowledgeable, supportive, and provides a welcoming, comfortable space as well as expert guidance. Amanda also has personal experience with mental health and co-founded one of Silicon Valley's first employee resource groups for people who face mental health challenges.
Amanda is Board-Certified in Emergency Medicine and a Fellow of the American Academy of Emergency Medicine. She has worked in various emergency departments in New York City, San Francisco, Santa Cruz, and has had experience in all types and kinds of crises. She has also worked as a Chief Medical Officer for a professional road cycling team.
She is not a dualist
You have found the right place if your search is for psychedelic assisted therapy in the Bay area.. The Bay Area boasts some of the most skilled psychedelic guide in the country. These practitioners are trained by the UC Berkeley Center for the Science of Psychedelics. They are also trained in the spiritual care dimensions of the work.
Amanda Ross is originally from the Bay Area. She has extensive experience with psychedelic research. She is a lifelong activist and is passionate about promoting the benefits of this alternative medicine. Before becoming a psychic guide, she worked in events planning, artist representation, and art production. She has also lobbied Congress and given a TedX talk. She has also spent time working with the ACLU of Northern California and the Kapor Center for Social Impact.
Nondualists should be informed about the potential legal pitfalls of collaborating underground guides. While this poses greater legal risk to the guide, it can be less risky to the client. It is important not to mention that the guide's only job is to help the client choose the right psychedelic drug.
She is a ketamine-assisted psychotherapist
Ketamine can be prescribed as a safe and effective medication that can be used to improve mental health and well being. It is also safe to use in combination with psychotherapy. The training is offered by Polaris Insight Center of San Francisco for ketamine-assisted therapy. Yale Psychiatrists developed ketamine therapy and received FDA approval. Yale University and Cambridge University researchers have also contributed to its development.
A ketamine-assisted psychotherapist can use the drug to help patients see things differently and gain new perspectives. Regular counseling is not enough. Ketamine can be a powerful adjunct and help patients heal on a deep level.
The use of ketamine for psychotherapy is not the same thing as recreational use. It involves the use psychedelic medicines to help clients with emotional and psychological issues. The psychotherapist creates an environment that allows the patient to fully realize the drug's transformative power. Clients are also helped to integrate the experience by a ketamine-assisted psychotherapist.
Ketamine training is available for licensed clinicians and acupuncturists. Registered nurses and physicians may also apply, if they have had counseling training. Students will begin the training program with an introduction to therapeutic ketamine. A detailed syllabus will be provided to students ahead of time.
She is a psychiatrist
The Psychedelic Guide Bay Area has been working with social change makers, artists, and leaders to help them navigate the psychedelic experience. She is also a licensed marriage- and family therapist and has trained other psychedelic guide. She has also worked for organizations such as the ACLU of Northern California (Kaper Center for Social Impact) and the New Global Citizens.
Currently, psychedelics can only be administered by licensed professionals. It is unclear if the FDA will allow non-medical practitioners to use psychedelics. While psychedelic treatment is becoming more popular, 60 Minutes featured it. However there are still questions about how it will work in the clinical setting.
Psychedelic therapy may not be the best choice for everyone, but if the person is in good physical and mental health, ketamine can help them overcome depression. This psychedelic can also assist people with other mental conditions. It can improve your quality of living. It can help people manage anxiety and other problems that hinder their ability to deal with their emotions.
There are many reasons to consider psychedelic therapy. It can be an effective treatment for those suffering from anxiety disorders or major depression. It can be used to treat trauma or other issues that are affecting a person's life. If you're interested in trying psychedelics but aren't sure how to go about it, a psychedelic expert may be able to help you.
She holds a certificate in psychedelic therapies
The Psychedelic Therapy Guide Training Program is a program that certifies individuals to be psychedelic experts for legal psychedelic treatments. The nine-month course is a hybrid curriculum. The Multidisciplinary Association for Psychedelic Studies offers the training. The program focuses on training for licensed psychedelic provider. It is also available online.
Psychedelic therapy was developed by a group of researchers in the mid-1950s. Humphry Osmond invented the term "psychedelic therapy" in 1957. It means "mind manifestation". At first, it was difficult for therapists to administer these drugs. They began to observe the experiences of different participants and began to understand all facets of psychedelic use.
Psychologists are certified to teach psychedelic sessions. They have extensive experience and training in helping people overcome addiction. The International Psychedelic Society (IPi) has also certified them in psychedelic-assisted treatment.
The program is offered at Naropa University. The 200-hour program is not designed to confer a degree. The program is supervised by over 30 experts in the field. The course covers the basics of MDMA, ketones, and psilocybin. The course also teaches how to use psychotropics in other therapies.
She teaches a course on psychedelics
Psychedelics are increasingly popular, and there is now a course in psychedelic therapy available at Sofia University in California. The Institute of Transpersonal Psychology, which was formerly the Institute of Transpersonal Psychology, inspired this graduate clinical psychologist program. It was established in 2010 at the MAPS conference in San Jose. Recent research suggests that psychedelics may be able to heal combat vets, as well as being an effective treatment for other types of trauma.
While psychedelics should be taken in moderation and with caution, they can cause physical side effects. These include changes to blood pressure, heart rate, or body temperature. Some people may feel weakness, dizziness, or lack thereof. Some people may also experience nausea and vomiting.
The Bay Area's tech boom has led to the displacement of many communities. Today, the average home costs $1.4 million, and the average rent is $2,960. This has meant that non-white people are unable to access psychedelic medicines.
CIIS is a prestigious graduate program that offers courses on psychedelic therapies. Janis Phelps (director of the Center for Psychedelic Therapies and Research) designed the curriculum. She has collaborated in this area with many researchers and clinicians. She is a trustee at the Heffter Research Institute.