Get the Latest Updates of BitKeep Wallet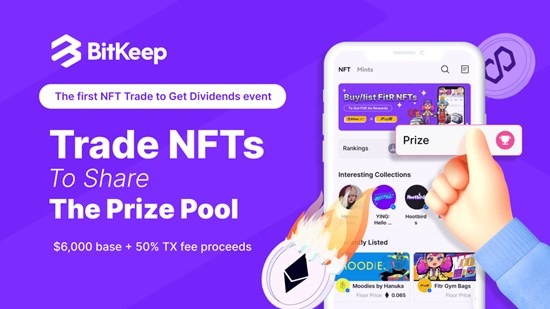 BitKeep Wallet, a decentralized multi-chain Web3 wallet, has announced its latest update for May 2023. The update includes several new features and improvements aimed at enhancing the user experience, security, and overall functionality of the platform.
One of the updates is the newly launched BRC-20 Ranking feature, which provides users with real-time updates on BRC-20 token price fluctuations, 24-hour top gainers and losers, the number of holders, and transaction volume. The ranking system currently includes the top 100 most popular BRC-20 tokens and aims to make it easier for mobile users to engage with the Bitcoin ecosystem. The ranking feature provides a comprehensive solution for tracking token prices and market trends, enabling users to stay informed and make informed investment decisions.
In addition to the BRC-20 Ranking feature, BitKeep Wallet also offers an integrated NFT Marketplace, wallet function, swap services, DApp Browser, and Launchpad. This all-in-one solution makes BitKeep Wallet a reliable and secure asset management and trading platform, supporting over 255,400 types of cryptocurrencies across over 90 chains, including major ones such as Bitcoin, Ethereum, Polygon, BNB Chain, Fantom, and Solana.
BitKeep Wallet has announced a rebranding plan to Bitget Wallet, with a revamp of its management team and security system to enable global expansion and security upgrades. The rebranding will come with a new logo, app, and website, providing a fresh look and feel to the platform. Bitget Wallet will also introduce more stringent pre-release review processes, partnerships with security auditing firms, and support for hardware wallet providers to ensure a safe and secure experience for its users.
Overall, BitKeep Wallet brings exciting new features and improvements to the platform, further enhancing the user experience, security, and functionality of the platform. With its commitment to innovation and user satisfaction, BitKeep Wallet is well-positioned to continue leading the way in the world of decentralized multi-chain Web3 wallets.