Hat mishaps that you must avoid this fall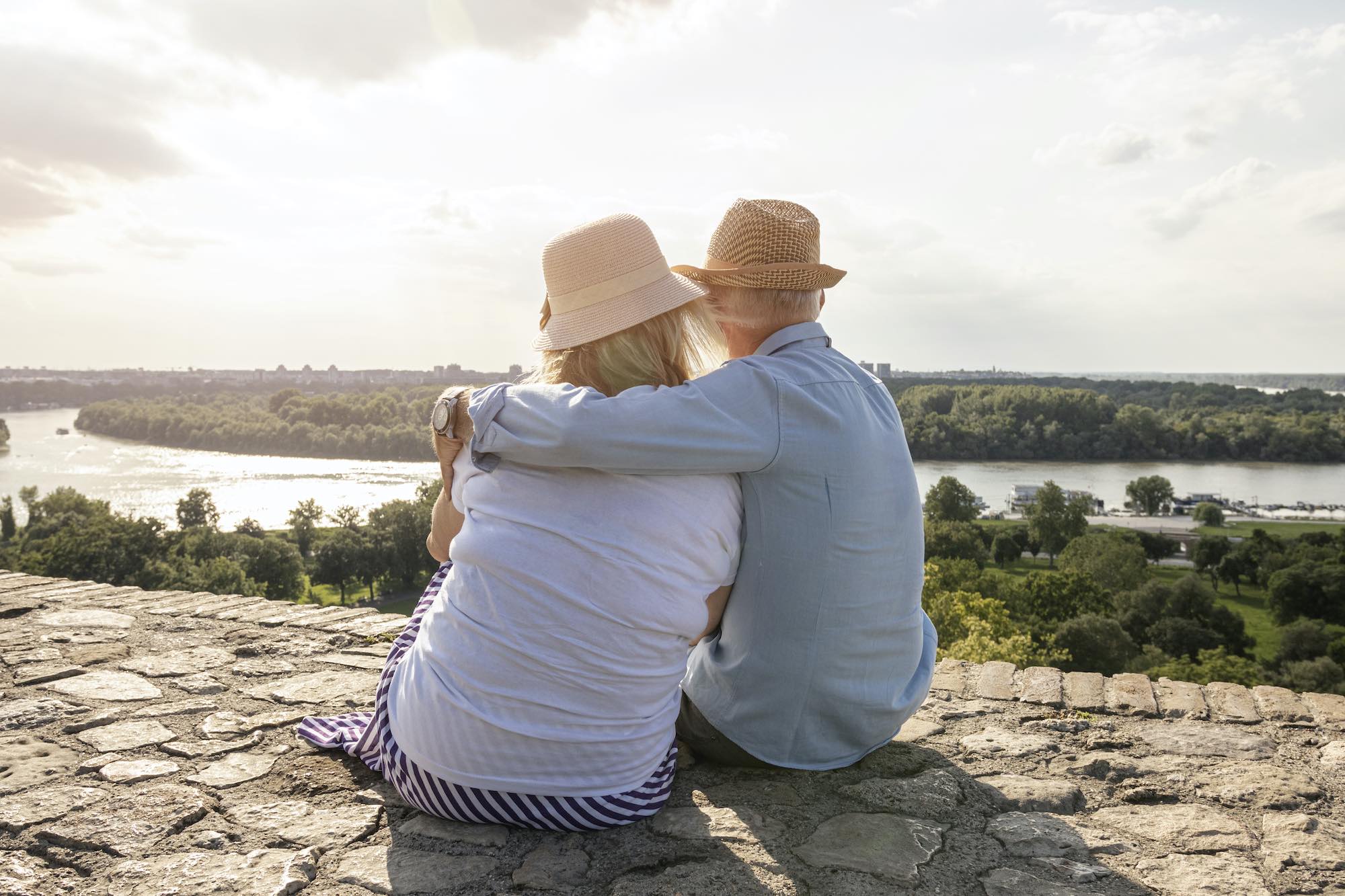 Hats have perhaps become an essential fashion accessory in recent times. Earlier, it was only a symbol of social status and gave a feeling of belonging to individuals. In today's fashion world, hats have a different role altogether. It is versatile, a wide variety of options make it easier to get paired with any outfit, and most importantly, it gives a fashionable appeal to your look. Be it a fedora, or baseball caps, or even bucket hats, headwear is worn simply as a fashion accessory, and it looks good; there is no denial at that. However, there are inevitable hat mishaps that one must avoid when wearing headwear.
When considering the bucket hat or the baseball cap, it is one of the safest fashion choices you can make. But bucket hats need not have large logos, or it is borderline wardrobe malfunction; even the size of a bucket hat can be a problem for fashion enthusiasts. Bucket hats, in general, are a safe option.
While baseball caps fall under the dangerous category, you can get baseball caps with both casual and sporty looks. It has also become a symbol for individuals with flashy jerseys. But as the winter season is all set to descend, there is a wide variety of hat options that one can see in the streets; below are a few mishaps that you must avoid when opting for headwear.
Don't even look at fedoras and newsboy hats
Celebrities, celebrities, and musical artists during the early 2000s often indicated that fedoras were romantic rock hats that gave you a relaxed vibe and a feeling that you have lived the life of the world as a weary man. However, it is not. It might sound like a rude awakening, but fedoras make you look like an international symbol of a fuckboy at this age. While newsboy hats only make you look old. No matter how many episodes of period dramas you have watched, or how elegant and sophisticated the lead seems, or your desire to have an old-fashioned ensemble. In real life, newsboy hats will make you look like another version of a regenerated grandfather. Opt for better headwear.
Styling your headwear directly on top of your head  
If fashion disasters were considered a crime, overly tight hats that rest exactly on top would be grave. The comeback or even the start of this trend seems meaningless. The only possible explanation for such hats is that headwear worn like this should only resonate with nonchalance and relaxation. But styling it a little tilted would seem better appropriate if at all one wears it. However, the image that tight hats bring about is of juvenile crime and youth prison. Fashion police need to up their game for such styling trends
Overly decorated headwear
Why you must avoid studs, logos, or any decorative items on headwear is a no-brainer. Unless you are a kid at Disneyland, puffy ears or wings on the hat are an excusable offense. However, if your childhood days are over, avoid wearing excessively decorated hats, similar to adhesive stickers and tags that hold humorous lines but, unfortunately, do not make you laugh. Another fashion crime is hats that have embedded studs. Studs generally give a rock appeal, but they only indicate that you are trying harder than you should on hats. Remember, it is headwear, a fashion accessory, not your personality.
Oversized Hats
Oversized is something that goes well with everything, but not when it comes to headwear. Avoiding large hats is a fashion rule none can escape. A hat larger than your head is another fashion crime. And these include wide-brimmed fedoras.
Straw sun hats for women are among the classic headwear that you can embrace in almost any season. However, the classic straw hat is a practical and timeless essential item, a must-have for every individual. The only rule is to wear it with style and your size.
Say no to overly bright hues and strange quotes
When it comes to outfits and dressing styles, fantasy and flair get warmly embraced. However, with the focus only on a single item, it can be a turn-off. And one should keep in mind that hats are only an accessory—a fashion item, to uplift your attire, and not the other way round. Therefore, if the hat you are wearing is the item that receives all the focus, while the rest of your outfit gets neglected, you are doing something wrong. Avoid wearing brighter hues or headwear with strange quotes.
Hats go well in darker shades of brown and black, which also compliment your outfit. Hats have made a fashionable comeback, but the trends have also changed. You can rock your look, but the only rule is to wear it the right way and avoid fashion disasters!
Here's What You Need to Know Before Taking a Cross-Country Road Trip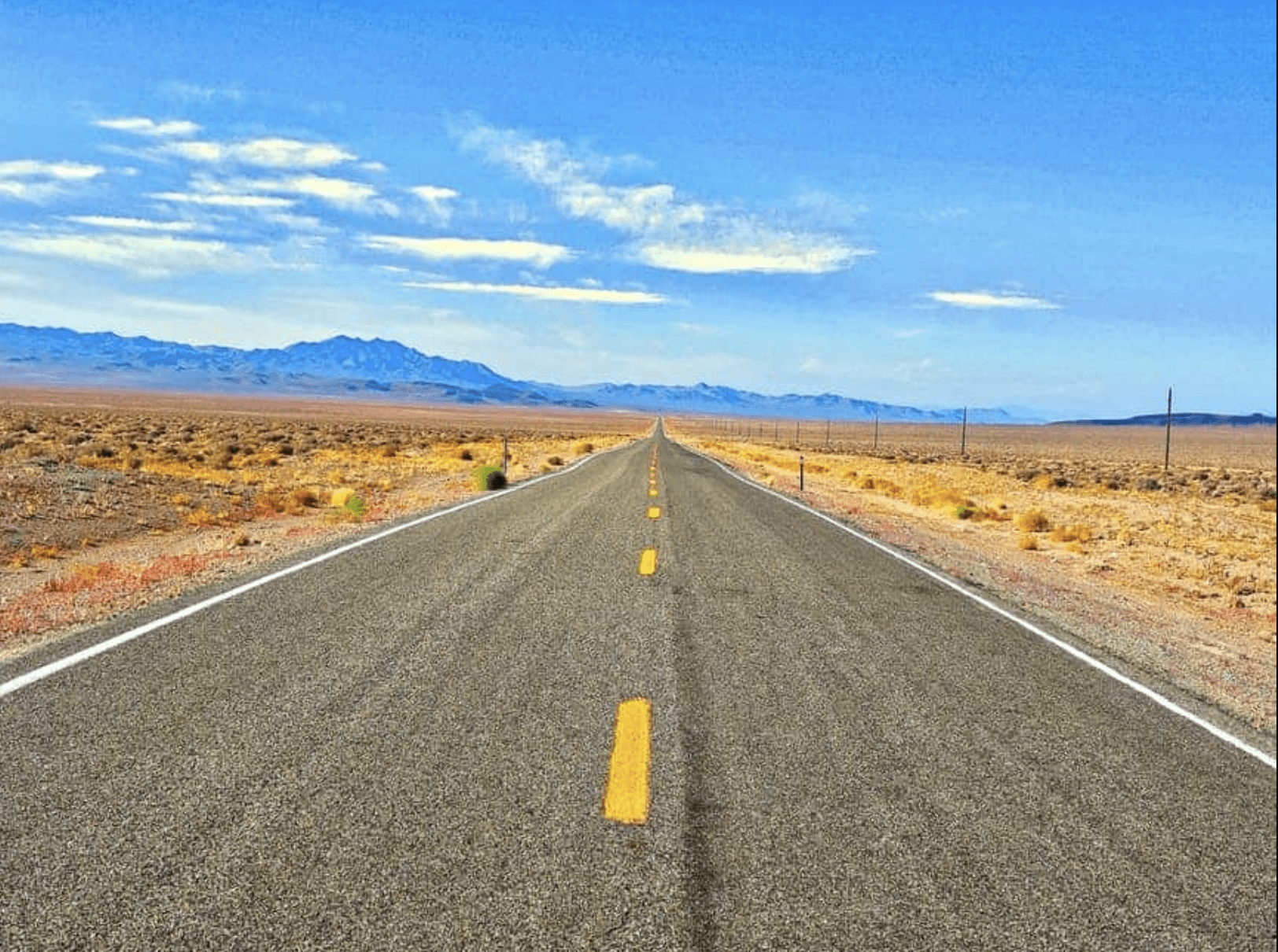 Are you thinking about taking a road trip across the United States? If so, there are a few things you need to know before hitting the open road!
In this blog post, we will discuss the essential things you need to know before leaving on your trip. If you're ready to explore America by car, keep reading for tips and advice that will help make your journey a success.
Some Essentials for Your Cross-Country Trip
Plan Your Trip
It's important to plan your route before you start driving. This will help you budget your time and avoid getting lost.
Make sure you know the roads you'll be taking and the approximate travel time. You can use a mapping program or GPS to help you plan your route.
Once you know where you're going, you can estimate how long it will take to get there and make any necessary adjustments to your schedule.
Planning your route in advance will help ensure that your journey is safe and efficient.
Pack for All Scenarios
When planning a road trip, it's important to remember the basics. Make sure you have plenty of food and water, especially if you're going to be driving in a remote area.
It's also a good idea to pack a first-aid kit and some basic tools, just in case you have an emergency.
By being prepared, you can help ensure that your trip is safe and enjoyable.
Know What to Do If You Are in an Emergency
No one likes to think about what could happen if they're in an emergency, but it's important to be prepared.
One of the best ways to do this is to know your insurance policy inside and out. That way, if something happens, you'll be able to quickly and easily file a claim.
You should also use Legal Finders to find a lawyer that is well-suited for your case. This way, you can find legal assistance in any situation. Traveling can be unpredictable, but by being prepared, you can help protect yourself and your family. 
While no one likes to think about the worst-case scenario, being prepared can make a world of difference if an emergency does occur.
Check Your Gas Tank
Any experienced road tripper will tell you that one of the most important things to do before setting out on a long journey is to make sure you have a full tank of gas.
After all, the last thing you want is to run out of gas in the middle of nowhere. Not only is it inconvenient, but it can also be dangerous.
A full tank of gas will help ensure that you can make it to your destination safely and without any unexpected delays.
So before you hit the open road, make sure you stop at the gas station and top off your tank.
Final Thoughts
Taking a cross-country road trip is a great way to see America. However, there are a few things you need to know before setting out on your journey.
By following the tips and advice in this blog post, you can help ensure that your trip is safe, enjoyable, and hassle-free.
Why pick a cheap all-inclusive vacation package?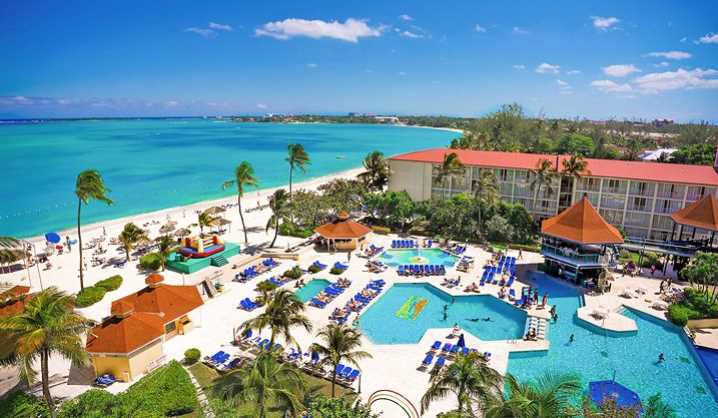 Introduction
The most popular destinations for cheap holidays are the Greek Islands, Turkey, and South Africa. However, there are many more places to go on an inexpensive package of holidays. In fact, there are more than 100 countries that offer cheap all inclusive holidays. However, vacation packages are a terrific way to maximize your next trip's value. You can organize your vacation, reserve flights and lodging, and purchase all of your travel necessities in one location. It combines all the advantages of vacationing with travel: you save time and money by having everything taken care of in advance.
The benefit of booking an advanced
Booking a holiday package before traveling can be a great way to get the vacation you want and save money. Vacations are expensive, but booking your trip well in advance can help you save money on flights, hotels, and activities. Even getting good deas on luxury vacation villas like St Barts Villas is possible this way. Some of the benefits of booking a holiday package include:
If you are planning a trip to Europe or Asia, it can be helpful to have a general idea of what you want from your trip before you go.
Saving money! If you're not sure how much everything is going to cost, booking ahead of time will help keep costs down for all of your travel expenses.
Make sure that everything is covered. If there's something specific that you want during your vacation, like a luxury hotel or private villa, knowing in advance that those things are included in your package will ensure that they happen on the trip itself.
Get more out of your vacation! Some packages include activities like cooking classes or wine tasting experiences that help you enjoy more of what your destination has to offer.
Why do people choose cheap all inclusive holidays?
The main reason why people choose cheap holidays is that they want to save money on their trip. For example, if you are going to Europe for a long weekend, you may want to stay somewhere close by so that you can easily get back and forth from your hotel. You will also want to make sure that the place has good food and drink options if you are planning on going out at night. Another reason why people choose cheap holidays is that they want to get away from their daily routine for a few days or even weeks. Some people also like the idea of being able to see new things when they travel.
Therefore, these packages are perfect for those who want to explore new places without breaking the bank. In addition, cheap holiday packages are available throughout Europe and the Americas. They include accommodation in hotels, hostels, or even camping grounds; meals; excursions; and transportation to and from airports or train stations. These packages are ideal for people who want to visit a different destination every day and not spend much time in one place. If you're planning a trip, it's important to get your travel plans in order. One way to make sure you're ready is by booking your flights and hotel accommodations well in advance. If you don't have time for that, then consider booking a package at a vacation rental.
Enjoy a vacation on a low budget
It is important to book your holiday at least a month before you are going. It will help you to plan your trip and make sure that you have enough time to enjoy your holiday. The package also helps you get the best deal on the holiday package. People generally expect to see different places and enjoy different foods during their holidays. You can get all this by booking a package holiday with a good company who offers package holidays at cheap prices and also provides various other facilities like airlinekets, hotel accommodation, and car rental services. People choose cheap all inclusive holidays because they have limited budgets and cannot afford expensive trips every time. They prefer to stay at hotels that offer them all-inclusive facilities where they can eat food at their own cost, go shopping or even meet friends during their stay there.
What do you expect from a package of holidays?
Cheap all inclusive holidays are a great way to enjoy your trip without having to worry about food or accommodation. A vacation package is like an all-in-one package deal, where you'll have access to everything you need while away from home. The packages include accommodation, activities, and even meals and transportation—all of which are taken care of by the company that provides them. When traveling with these packages, you will have a one-stop shop for everything. Most of what's included in a vacation rental are the same things that come with hotel rooms: a bed, bathroom amenities (if applicable), room service if needed (some properties don't offer this service), and access to the property grounds through its own entrance or gatehouse entrance (if there's one). Some properties may also include daily maid service or housekeeping during your stay, as well as laundry facilities on-site for use.
Conclusion
There are several reasons to book your holiday in advance. You may take advantage of extra discounts and deals by making a reservation in advance. Many folks would rather not be bothered or rushed during their holidays. That's why they book their holidays in advance so that they can avoid all disturbances when they finally go on vacation. Package holidays are popular amongst people because they are affordable. All-inclusive holiday packages provide you with a complete tour of the place along with accommodation in cheap hotels. That enables you to enjoy sightseeing by visiting different locations like beaches, mountains, or interesting gourmet restaurants.
Booking the holiday resorts in advance is the best idea for you. When you book your holidays in advance.Then you will have time to search for cheap deals for holidays. So, when you book your holidays in advance, you can also search for cheap all inclusive holiday deals. You should also benefit from a wide range of destinations that are also included in the package at no extra cost when you book in advance your holidays. With all your advance bookings in place, it is also advisable that you utilize luggage storage NYC Port Authority, when in NYC to store your luggage temporarily. Carrying your heavy bags with you during an intercity travel in a foreign country can be tiring and cumbersome. This is a major transit hub for buses arriving from outside of New York City as well and hence makes for an optimal choice for you to drop and pick up your bags easily.
10 Family-Friendly 4-Star Orlando Resorts!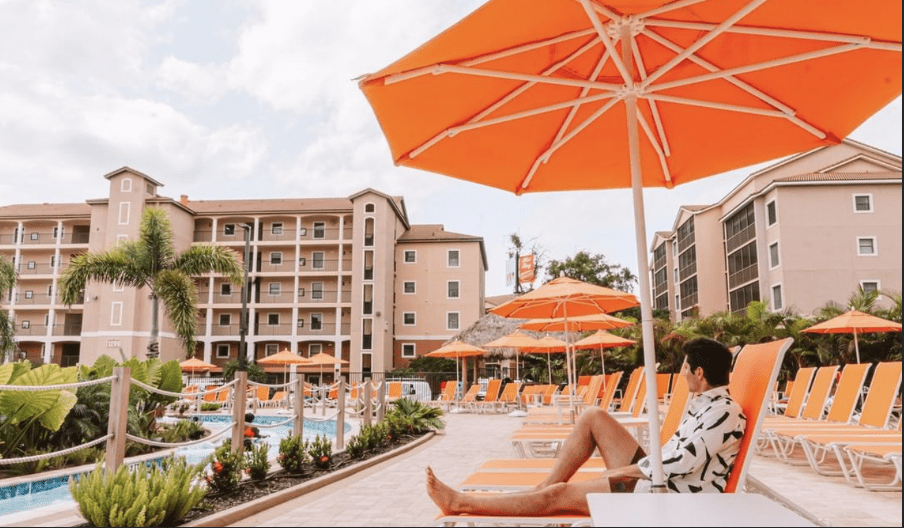 4-star resorts offer all the amenities and luxury without blowing out your budget like a 5-star resort would. They are perfect for families that want to splurge a little but still need to keep an eye on their budget. The best part is that they actually offer you a way to save if you plan properly.
When you plan a family vacation to Orlando, going to Disney World or Universal Studios is non-negotiable. You may even be begged and pleaded to go to Epcot, SeaWorld, and LEGOLAND as well. Between all the theme parks in the area, you are spoiled for choice, but that doesn't mean that you need to spend each and every day out.
By choosing a luxury 4-star resort for your family, you can plan a few downtime days by the pool or in the spa and stretch out your holiday further. The best part is that most of these resorts even feature their own waterpark, so rather than spend time at the waterparks at Disney World or Universal Studios, you can cool down right at your own resort's spa and waterpark.
These great resorts are family-friendly, come with 4-star luxuries, and are just waiting for you to call in and book.
1.    Westgate Lakes Resort & Spa
One of the five Westgate resorts in the area, this resort offers comfortable, affordable accommodation and even features an on-site waterpark.
When you looking into one of these, you get comfortable accommodation perfectly suited to you and your family's needs. Westgate Lakes Resort & Spa offers everything your family will need to enjoy the ultimate trip to Orlando. Not only are there 7 outdoor heated pools, 7 kiddy pools, and 6 hot tubs to enjoy, but there is also the Treasure Cove Water Park that you and your kids can use to your heart's content.
While you are poolside, have a drink or a bite to eat at the Citrus Breeze Tiki Bar & Grille or the Coral Reef Pool Bar.
The resort offers both rooms and suites, so it doesn't matter how large your family is. There is the perfect accommodation option for your family.
2.    Signia Hilton Bonnet Creek
This resort pool is rated #1 on TripAdvisor and is a 4-star resort with pools that cater to all ages.
This resort is perfect for those who are looking for a family-friendly resort that offers great activities and things to do for all ages. With a zero-entry or beach-entry pool, waterslides, arts and crafts activities, a lazy river, and other various activities, the whole family will be kept entertained or relaxed – whichever you are going for!
You can even bring your own floaties and pool games, or alternatively, you can buy them from the shop and keep them as a souvenir for your trip.
3.    Floridays Resort Orlando
This family resort has everything from a water playscape to a splash pad to relaxing jacuzzies and even a sandy beach on-site.
 Floridays Resort Orlando is one of the best value-for-money resorts out there and offers so much for families. Choose from 2 and 3-bedroom suites to suit your family size and take advantage of all the fun things to do right at your hotel.
The 2-bedroom suite sleeps up to six (when you use the sofa bed) and has a full kitchen so that you can save by preparing your own simple meals right in your suite. The 3-bedroom suite can sleep up to 8 people, and on top of the kitchen, you will also have a dining room, living room, a washing and drying machine, and even your own private balcony.
4.    Universal's Loews Portofino Bay Hotel
This resort offers stunning views of both the bay and of the garden nearby.
Universal's Loews Portofino Bay Hotel is a luxury 4-star resort that emulates the stunning town of Portofino in Italy. It wraps around a beautiful bay and offers stunning views inside and out. As it is located so close to Universal Studios, it is perfect for those who want to spend most if not the majority of their time at Universal.
With a spa, a sauna, a steam room, and of course, a pool, you can cycle through and enjoy utter relaxation. This resort is ideal for those with older kids, teenagers, and even family get-togethers where the children are already in adulthood.
5.    Renaissance Orlando at SeaWorld
Renaissance Orlando is a 4-star SeaWorld resort that is perfectly positioned between SeaWorld, Aquatica, and Discovery Cove.
Renaissance Orlando is a SeaWorld-based resort that offers great luxury amenities and is perfect for those focussing on the lesser-traveled to destinations. Not only is there an outdoor pool with comfortable lounge chairs meant for all-day relaxation, you will also have access to a state-of-the-art gym and a variety of fantastic restaurants.
The resort also features a spa, so you can jump from one water-based retreat to the next and completely wind down after a big trip through Orlando. Alternatively, you can pick things up and sign up for a host of outdoor activities, including hiking and horseback riding.
6.    JW Marriott Orlando, Grande Lakes
This resort provides cozy accommodation, and most guests will even have a private balcony that offers panoramic views of the estate.
This 4-star JW Marriott Orlando can be found in Grande Lakes and offers posh rooms that have flat-screen televisions, coffee makers, and fresh and comfortable linens. Suites have their own minifridges and even a separate living room that has an optional pull-out sofa.
There are many great free things to do with your room rate. Take a fitness class, lounge by the pool, or try out the golf course. The resort has several restaurants, including an Italian restaurant, a sushi restaurant, a poolside bar and grill, and three cafes.
7.    Grand Bohemian Hotel Orlando
This 4-star resort is a work of art in and of itself and is located a short walk away from the Dr. Philips Center for the Performing Arts.
The Grand Bohemian Hotel Orlando may be further away from Walt Disney World (16.7 miles away, to be precise), but it is in the heart of the city and offers classically furnished rooms, marble bathrooms, and all the quality amenities you would expect from a renowned hotel.
Interested in something to eat? The Grand Bohemian has a stylish, delicious restaurant to try, as well as a piano lounge where you can drink and be serenaded with live music. During the day, use the fitness center, try out the rooftop pool, go to the on-site spa, or check out their modern art gallery that has 150 pieces of art.
Source: Instagram, posted on May 10, 2022, Hyatt Regency Orlando International Airport Hotel's Official Instagram
8.    Hyatt Regency Orlando International Airport Hotel
The Hyatt Regency is right near Universal Orlando Resort and offers a variety of dining options and top amenities for the family.
The Hyatt Regency Orlando International Airport Hotel can be perfect for international travelers coming into the area and are interested in an all-in-one 4-star resort that isn't far from where they want to be.
Families in particular love this resort because of the various water activities, including pool, slides, splash pads, and more.
9.    The Florida Hotel & Conference Center
This resort is set at the Florida Mall and is the perfect option for those in the area to shop as much as they are to visit the infamous theme parks.
 The Florida Hotel & Conference Center may be more geared towards shoppers and business travelers, but it can be the perfect choice for those with older children looking for an all-in-one destination that lets them shop while not being too far away from the fun and excitement of the theme parks themselves.
You will be close to Wald Disney World Resort, Disney Springs, and SeaWorld, and within the heart of the city, so you have limitless dining options.
10. Hilton Grand Vacations at Tuscany Village
The Hilton Grand Vacations at Tuscany Village is a 4-star resort that combines the fun of the waterfront with luxury amenities and design.
The Hilton Grand Vacations at Tuscany Village is another resort-inspired and modeled after Italy. Stay here, and you will be just 2.7 miles from Walt Disney World Resort and 9 miles from Universal Orlando Resort.
The resort offers 1 and 2-bedroom suites, 2 outdoor pools, a splash pool, a fitness center, and a game room. You will also have a variety of tasty eats on your doorstep to choose from.