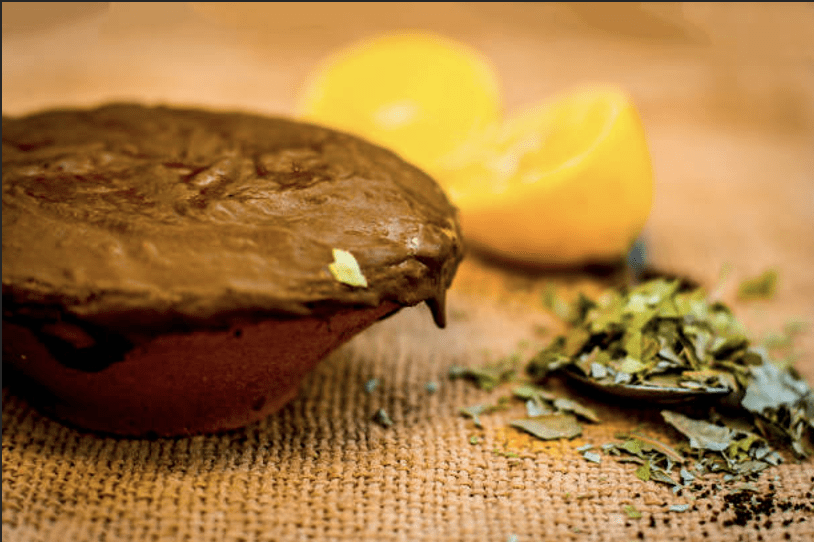 If you are now noticing a few strands of grey hair, and wishing for something special yet natural that can help you to fight this hair problem, then henna for hair is the best solution for you.
This natural and chemical-free hair color gives a light brown or brownish-orange color to your grey hair that can look like the black strands of hair from a distance. So, no one will notice that you have some grey strand of hair.
Today, we will now discuss the complete process of how to use henna for covering your grey hair at home.
What is henna and how is it beneficial for your hair?
Henna can be derived from the green leaves of the henna tree, which has a natural color that can easily give off a brownish color on our hair if applied.
The henna paste can be made from crushing those leaves, or you can also get the dry henna powder and easily create a paste by mixing that powder with water. This mixture should be left overnight for the release of the color.
On the next day, the paste can be applied to the grey strands, covering those from root to tip, and need to be left to dry for near about 2-3 hours. Not only can henna cover your premature grey hair, but can also cool down your scalp by reducing the other symptoms like flaking, itching, etc.
Applying henna for hair can be a big challenge for the beginners who have long and thick hair. So, here we will discuss how you can easily apply henna for hair without any hassle.
List of ingredients
For applying henna to hide your grey hair, you will need to following ingredients like:
Natural Henna powder, tea or coffee water, lemon juice, iron skillet, Egg yolk, or yogurt.
Method of application
First, mix all the ingredients in the iron skillet. Crush all the lumps while mixing and then leave it for 6 to 8 hours.
Now, you need to apply the paste on a little portion of your hair, starting from root to tip.
Then select another portion of the hair and repeat the process.
After applying the paste on all the portions of your hair, use the remaining paste to plaster the hair completely, and then leave it for nearly 2 hours.
After that, your hair becomes dry, wash it with plain lukewarm water, and don't apply shampoo.
Lastly, rinse your hair thoroughly to clean every strand perfectly.
So, in this way, you can easily cover your grey hair in a natural and easier way.
How can you get black hair by using henna?
If you don't like the reddish color and want black hair, then just mix the indigo powder with your henna paste. As the Indigo powder gives off a bluish shade while mixing with henna, the combination of red and blue color gives the blackish shade.
Advantages of using henna for grey hair
Henna not only covers the grey strands of your hair but also offers numerous benefits. Some of those are:
Makes your hair soft and shiny
Henna can easily make your hair shiny, softer, and more manageable.
Repairs split ends
As dry hair is prone to split ends, henna for hair is the perfect solution for you. As henna can give you nourished and much softer hair, you can easily get rid of the problems of split ends.
Reduces dandruff
Application of henna can easily help you by reducing dandruff and giving you a healthy scalp.
Thus, henna for hair is obviously the best option if you wish for a natural way to eliminate the problem of grey hair.
Should I Choose Lace Front Wigs or Lace Closure Wigs?
When it comes to choosing a wig, there are many options to consider. Two popular choices are lace front wigs and lace closure wigs. While both types of wigs have their benefits, they are designed for different purposes. In this article, we will explore the differences between lace front wigs and lace closure wigs to help you make an informed decision.
Lace Front Wigs
Lace front wigs have a sheer lace panel along the front hairline that creates a natural-looking harline. This type of wig is designed to be worn with the lace panel glued or taped to the forehead. Lace front wigs can be styled in a variety of ways, including pulling the hair back into a ponytail or updo. They also come in a range of colors, from natural shades to bold and vibrant hues like ginger headband wig.
One of the main benefits of lace front wigs is their versatility. Because the lace panel creates a natural-looking hairline, lace front wigs can be styled in a variety of ways, allowing for more flexibility in terms of hair styling. They are also more comfortable to wear than traditional wigs because the lace panel allows for better air circulation to the scalp.
However, lace front wigs can be more expensive than other types of wigs, and they require regular maintenance and care to keep them looking their best. The lace panel also requires careful handling, as it can easily tear or stretch if not handled properly.
Lace Closure Wigs
Lace closure wigs are similar to lace front wigs color, but they have a smaller lace panel that covers the crown of the head. This type of wig is designed to be worn with the lace panel glued or taped to the scalp, creating a natural-looking part. Lace closure wigs are often used to create a more natural-looking hairline for people who have experienced hair loss or thinning hair.
One of the main benefits of lace closure wigs is that they are less expensive than lace front wigs. They also require less maintenance and care, as the lace panel is smaller and less delicate than that of a lace front wig. Lace closure wigs are also more comfortable to wear than traditional wigs, as they allow for better air circulation to the scalp.
However, lace closure wigs are not as versatile as lace front wigs. They are designed to be worn with a specific part, which limits styling options. They also come in fewer color options, as they are primarily used for people with natural hair colors.
Which One Should You Choose?
The choice between a lace front wig and a lace closure wig ultimately depends on your personal preference and needs. If you want a wig that allows for more flexibility in terms of styling and color options, a lace front wig may be the best choice for you. If you are looking for a more affordable and low-maintenance option that creates a natural-looking part, a lace closure wig may be a better choice.
It's also worth noting that lace front wigs and lace closure wigs are not the only options available. There are other types of wigs, such as full lace wigs, that offer even more flexibility in terms of styling and color options.
In conclusion, choosing between a lace front wig and a lace closure wig color depends on your personal preferences and needs. Consider the styling and color options you want, as well as your budget and maintenance requirements. And don't forget to have fun with your wig – whether you opt for a natural look or a bold and vibrant lace front wigs color like ginger headband wig, wigs are a great way to experiment with different hairstyles and looks.
How to Obtain Your Cosmetology Continuing Education – Easy Steps With RocketCert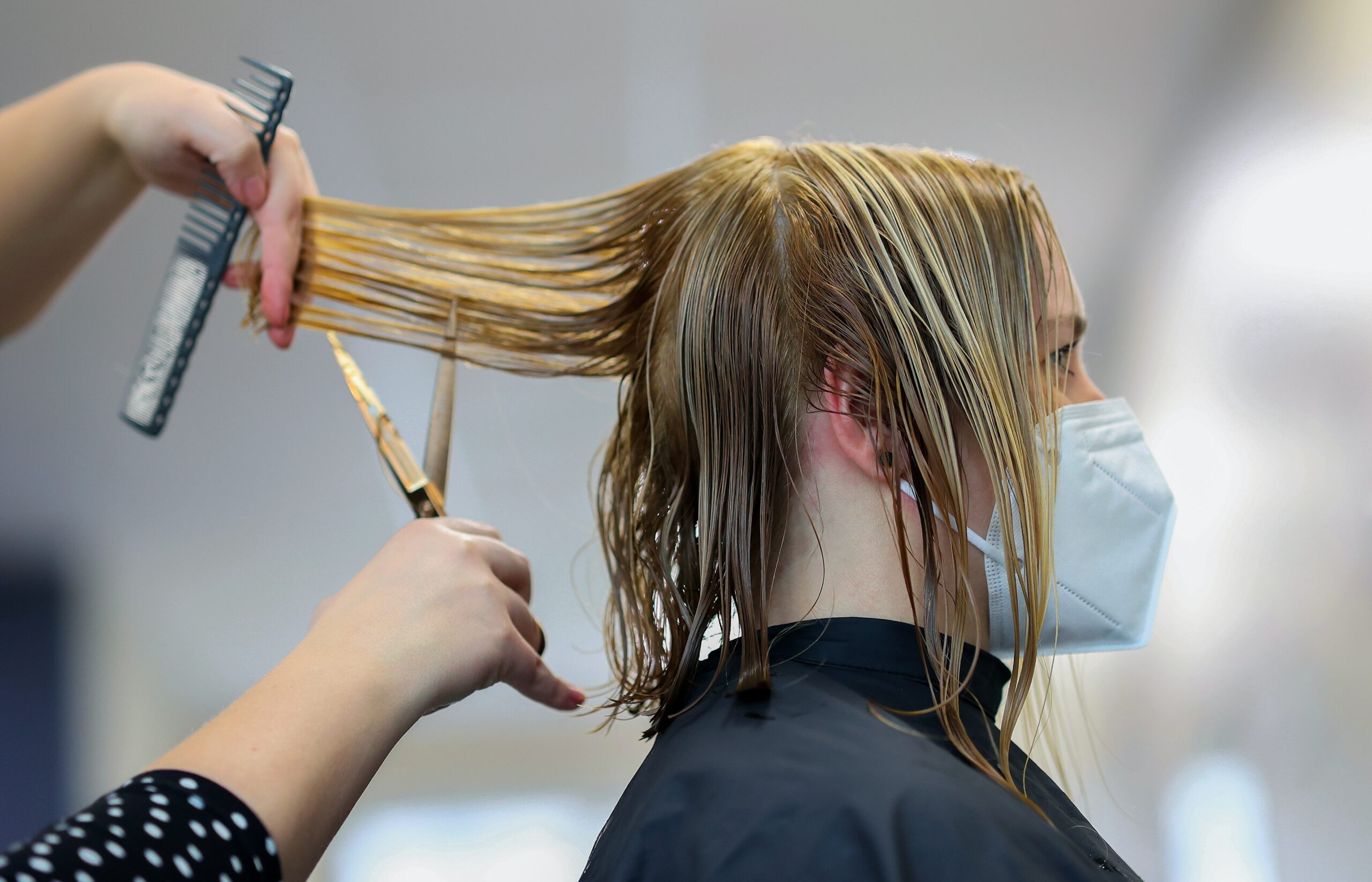 Do you work in an occupation requiring continuing education in order to maintain your license? If you are a cosmetologist interested in obtaining the necessary CE credits to renew your license, RocketCert makes it easy to get your credits quickly and painlessly.
RocketCert is an online marketplace where cosmetologists can find the continuing education courses they need to renew their licenses. With RocketCert, you can easily find the courses that best fit your needs and take them at your own pace.
Here is how you can use RocketCert to obtain the Cosmetology continuing education credits that you need to keep your license up-to-date:
Sign Up
You need to create an account with RocketCert. All you have to do is provide basic information, like your name and email address, and you'll be ready to go. When you sign up, you'll also be able to select the type of cosmetology license you possess.
Find the Course You Need
After signing up, you'll be able to browse through a list of available courses and pick the one that works for you. RocketCert has a variety of courses to choose from, so you'll be sure to find the one that meets your CE requirements.
Take the Course and Earn Your Credits
You can take it at your own pace, which is more convenient and does not interrupt your daily routine. The courses are self-paced and easy to understand, so you'll be able to earn your credits quickly. This ensures that you can get your CE credits in a timely manner and without any hassle.
Submit Your Course Completion Certificate
After every study session, RocketCert will provide you with a course completion certificate to submit to your licensing board. This confirms that you have completed the necessary continuing education coursework and can renew your license.
Renewing Your License
Once you've earned your CE credits, the last step is to submit your course completion certificate and application for license renewal with your state licensing board. Once the paperwork is processed, you can renew your license and start practicing again!
Why You Should Choose RocketCert?
RocketCert is an easy and cost-effective way to get your cosmetology continuing education credits. The following are some of the reasons why RocketCert should be your go-to source for continuing education credits:
Convenience – With no need to wait in line at the cosmetology office or worry about paperwork, RocketCert lets you get your credits quickly and hassle-free. You can do it from your home or office whenever you have the time.
Cost – RocketCert offers low prices and money-saving bundles to get your credits for less.
Accreditation – Our courses are accredited and approved by the Professional Beauty Association, meaning employers will recognize them as valid continuing education credits.
High Quality – We work with industry experts to provide comprehensive courses that are relevant and up-to-date so you can always stay on top of the latest cosmetology trends.
Variety – With a wide range of courses to choose from, you can find the topics that interest you and learn as much as you need to succeed.
When it comes to continuing education credits, RocketCert is the best source for cosmetologists. You will be guaranteed to get the education you need to renew your license quickly and affordably. Sign up today and get the credits you need to renew your license!
Value of Rings in the Workplace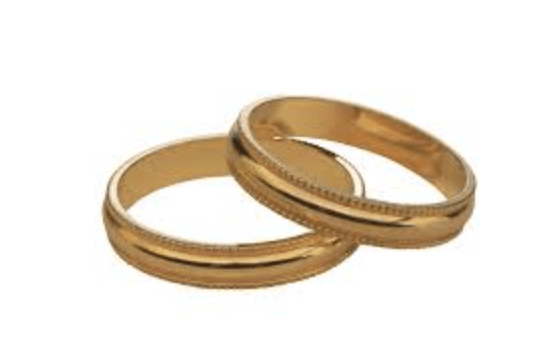 Rings have been a part of the workplace for centuries. From the days of the company seal to the modern day, rings represent a company's brand and culture. A ring is not just a piece of jewellery – it is an investment in your work life. It can be used as an effective tool to demonstrate your company's values and mission statement, making it valuable in today's workplace. In addition to being a symbol, rings are practical tools that can help you stay organized, prevent distractions from other people, and even help you stand out from your colleagues.
What is the Best Way to Choose a Ring for the Office?
In the workplace, we must ensure that our jewellery is appropriate for the office, and this is because what we wear on our hands can often be seen in the work environment.
When choosing jewellery, there are two main materials: metals and gems. Here are some common metals in jewellery: gold, silver, bronze, copper, platinum, titanium and palladium. Gems used in jewellery include diamonds, sapphires and emeralds, among others.
Best Way to Wear Rings in the Office
Wearing rings in the office is becoming a trend among women who want to show their style and personality at work. They want to be unique and stand out from their colleagues by wearing a ring on each finger of their left hand, with no other jewellery on their hand. This trend is mostly among millennials who want to set themselves apart from others by showcasing their personality through fashion choices like wearing classy earrings from diamond earrings Brisbane to signify elegance and wealth.
There are different types of rings that you can wear at the office depending on the occasion and style that you want to project. Here are some ring-wearing styles for the office:
A simple band ring with a clear stone in it
A wedding band with diamonds around it
A stackable ring with different colored stones
A stacking ring with a long silver band 
Wearing Ring Sizes at the Office
It is always a good idea to wear the correct size of rings at the office. The ring sizing for work is a common problem for many employees, which can cause serious issues regarding productivity and efficiency. Two ways to solve this issue are to get your ring size from your jeweller or use a ring sizer tool.
How to Find the Right Band Ring for Your Wedding Needs?
A wedding ring is a symbol of love and commitment and a way to show your partner that you are ready to make a lifetime commitment. But what size should it be? What about sizing in width and length? What about size in diameter? To find the latest band rings for your wedding needs, you need to consider the following factors:
Your finger size
Your finger width
Your finger length
Conclusion
The rings are a great way to make your style statement with work. You can be creative and wear them on different fingers, and they can be used as a fashion accessory or everyday reminder of your style. You should try different styles and colors to find out what you like best. Some people prefer big rings while others like small ones.