How are broadcast TV and Cable TV Different?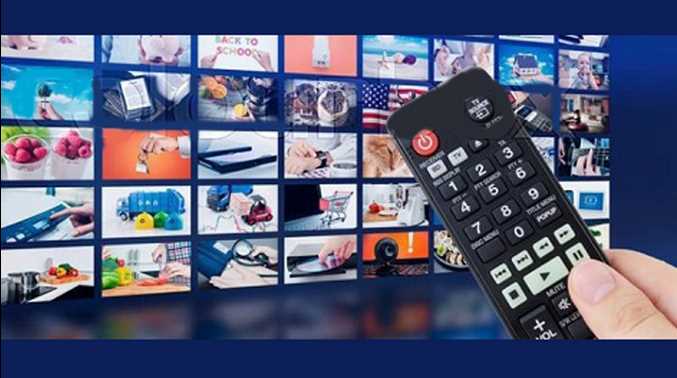 Cable TV and broadcast are different mindsets in the television industry. Both of them differ in how one perceives entertainment through television. There are many instances where the FCC restricts either of them while the other may be doing the same thing. There are different generalizations regarding both of them. For instance, it is true that cable TV costs more but has more to offer. You get diverse channel lineups and whatnot.
The differentiating feature between these two is the way we get the service. Out of these, the broadcast is somewhat primate. The signals travel with the help of radio waves. There is limited programming. You get the basic channels like CW, CBS, ABC, and FOX. All you need is a single antenna to access these channels. However, their industry is changing as more and more people use cable and satellite to get the TV service.
Cable providers have a complex coaxial cable infrastructure to transmit the signals. The consumers have to pay a fixed monthly fee. The average amount is $60 to $120 per month. Broadcast TV started in the 1940s and is somehow an outdated technology. Back in the day, it made it to a bigger audience. The source of revenue was advertisements and this stream of the revenue made it more prominent.
Nature of Shows
Cable TV has unlimited shows belonging to different genres. There are some exciting stories to watch on the screen. Broadcast TV has a different kinds of shows. The stories are shorter and the plots are similar. Nevertheless, the focus is entirely on the narrative that compels us to think beyond the realms of our minds.
Advertisements
There is a huge difference in the advertisement when it comes to cable and broadcast TV. Both of them have a unique set of audiences. If you are a basic user, you might find a lot of similarities in these ads. In reality, they have many differences. The ads you see on the broadcast TV are strategically placed for a larger audience. For example, if someone is running for President, they'd want their message and manifesto to reach a greater audience nationwide. Therefore, the most preferable way of communication will be broadcast. Many of these channels are commercial in nature and get their funding from donations as well.
Coverage
As we already know that cable TV offers extensive services nationwide. Mediacom is a top provider when it comes to cable. It is available in many states. The coverage is extensive. You get all your favorite channels in the lineup. If there is an issue with the service, Mediacom customer service is efficient in handling those issues. The only problem is that there are areas where this coaxial infrastructure cannot reach. Therefore, cable TV has limited coverage. The only Spectrum has coverage in 42 states, making it one of the largest cable service providers.
Premium Channels
The world is changing so is the TV industry. Now, we cannot resort to the traditional TV service. This is where the premium channels come in. These channels offer advertisement-free programming. There are separate charges for these channels and they are available as add-ons. However, you get the best content available on TV without any advertisements.
Extra Content
Cable TV has a bigger challenge than broadcast. Streaming services are starting to kick in. Broadcast TV was never its competition. Cable TV offers tons of features. Cable or HD boxes are advanced and let you record all the popular shows. You can access the on-demand libraries as well containing all the popular movies and TV series. Broadcast does not have these features included.
Final Verdict
Streaming services are starting to take over. The ever-increasing price of cable TV has forced consumers to switch to cheaper means of communication. Therefore, you will find everyone getting streaming services. Although they don't have the channels that cable TV offers, they cost less than an average cable TV bill. Most importantly, these streaming platforms are quite convenient. There are no ads, no charges for the equipment, and most importantly, no contracts. However, many people still prefer it because of the diverse channel lineups. Cable TV is changing with the pressure from cord-cutting movement.