How educational apps benefit students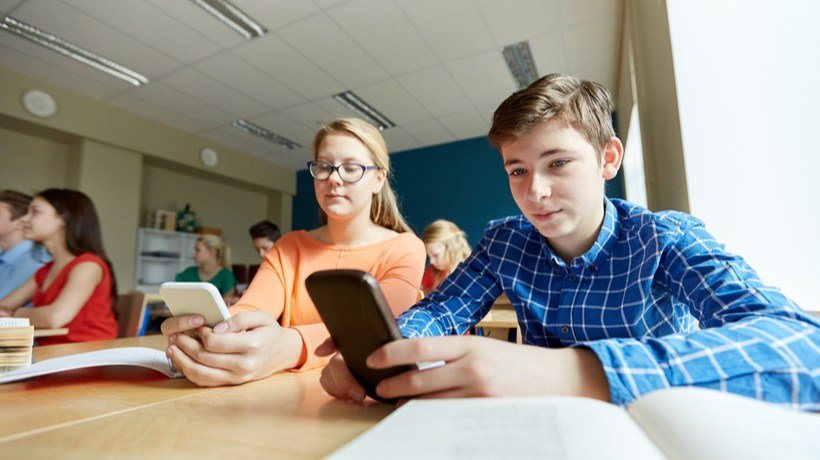 Mobile phones have changed the way a student can access information. They use their phones to search and gather the information that helps them thoroughly understand what they study and clear their doubts. Today students and parents focus has moved towards eLearning, and several mobile applications are designed to help students perform better in the board and competitive exams. An educational app for students is created to help students learn things independently without much help from their parents or teachers.
The accessibility to the internet has enabled the students from remote regions of any country to access information available to the other students in big cities and towns. Apps are designed to educate students, make learning fun, and encourage students of all ages to learn. They can help students at any stage of the learning process. Some applications stimulate a healthy thought process and help students understand things from a different perspective.
Benefits of using educational apps
New learning techniques
Mobile apps have introduced fun learning methods to encourage students to continue learning without getting bored. The novel techniques kindle the curiosity of the students in diving deep into the subject. Students enjoy learning through games and interactive chatbots. There are many interesting pictures and fun phrases that attract children.
Online resources
Educational apps enable students to access a wealth of resources. The students can access all ebooks and pdfs available online beyond the boundary of time and space. Students would not have had access to these resources if not for the mobile app. They can use these resources efficiently from the comfort of their homes. It is one good reason for students to select educational apps to enhance their knowledge.
Availability 24×7
As mobile applications are accessible round the clock, students don't have to worry about any schedule for studying. They can learn whenever they have time or feel like doing it. Mobile learning is not time-bound learning, and students can utilize it whenever they want to clear their doubts and enhance their knowledge about a particular topic.
Interactive learning
One teacher interacts with many students in a classroom, and students have to wait to interact with the teacher. In an educational app, chatbots interact with each user and answer their queries immediately. The students can find a quick solution to their doubts which encourages them to perform better.
Portability
Students carry their smartphones with them to all places. A student can access the educational app from any location. There are no constraints as students can access the lessons at any time from anywhere. Parents need not worry about the child missing any classes as classes are not confined to a classroom.
Track progress
The progress made by the children can be tracked by their parents when they use educational apps to study. The app can send periodic notifications to the parents regarding the performance of their child. Parents can check up on their child's progress without going to the school or meeting the teachers.
Higher student engagement
Apps succeed in capturing the attention of the students with games and quizzes integrated into the lessons. Children engage better while studying as it seems like a fun activity. The interactive audio-visual activities enable the students to understand the concepts in a better way.
An educational app for students enables children from any part of the world to learn new things and enhance their knowledge. Mobile networks are available to nearly 90% of the world's population. Even when children stayed inside their homes due to Covid 19, the apps continued to provide knowledge to them in a fun way.
Instructions to Choose the Best Gun Safe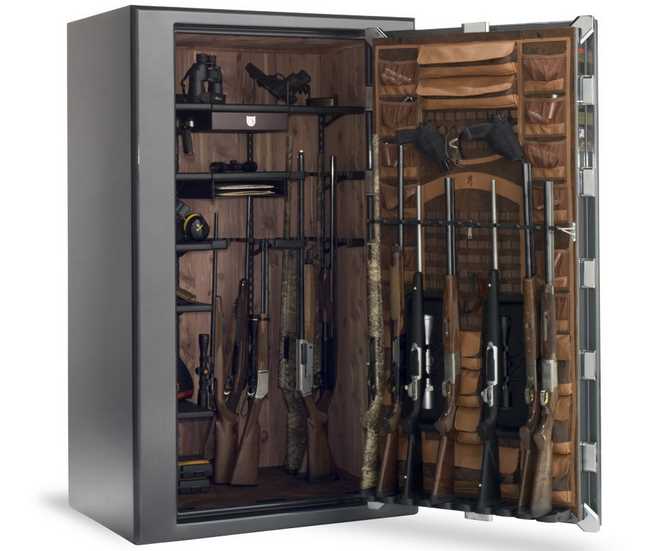 Certain individuals need weapons to safeguard themselves, their property, and particularly their families. However, the last thing we really want is a broken weapon safe. The weapon safes that should be open when we apply the keys, fingertips, or palms (such biometric safes) to recover our firearms or guns should be the best generally speaking.
At the point when we are searching for the best weapon safe that meets our spending plan and assumptions, the truth of the matter is we need the most elite. There are those that are produced using modest makers, not conveying what is required. Some get stuck, lock us out from our safes, some just 5.56 ammo for sale are not worth the value by being promptly accessible to any individual who endeavors to open it.
Here is a case-situation:
It was a cool harvest time night, John and his better half were heading out to have a great time to praise their 10-year commemoration at a neighborhood five-star café. As they were hanging tight for the sitter, they were planning for the late evening's night in their room. They were euphoric since they seldom had the option to move out and away from the children when, abruptly, they heard a noisy "bang" coming from the cellar. Their 12-year-old child lethally shot himself while hypnotizing north of one of the stacked weapons his dad had; his child figured out how to "pry-out" the firearm while in the storm cellar.
It happens frequently across the world and most of these occurrences could be forestalled assuming the weapon had been secured and gotten in a firearm safe that was adequately gotten on the off chance that they had picked the best firearm protected available. Probably the best weapon safes are accessible at firearms shops, weapon shows, or on the web.
Putting resources into a Biometric Gun Safe, for example, for the sole reason for forestalling a unintentional withdrawal, or somebody recovering it without assent, might have saved this kid's life, including large number of lives all over the planet.
Since January 27, 2016, kids under 12 yrs. old have passed on from unplanned, or purposeful, gunfire wounds each and every other day on account of weapons being forgotten about by a relative, or a companion's folks, in the United States.
Interesting points while purchasing a firearm safe
The size and the weight
The heavier the safe the harder it will be to take away from your property.
Firearm specialists recommend the heaviness of a safe ought to be thought about while looking for the best weapon protected; for instance, the biometric rifle safe. These can go around up to 2500 lbs.
Another is a firearm safe that weighs around 750-lbs. which is the right weight on the grounds that besides the fact that it fittingly fits in a decent space, where it's not excessively enormous nor little, in any case, it also can't be taken away from your property too without any problem.
How To Store and Protect Outdoor Power Equipment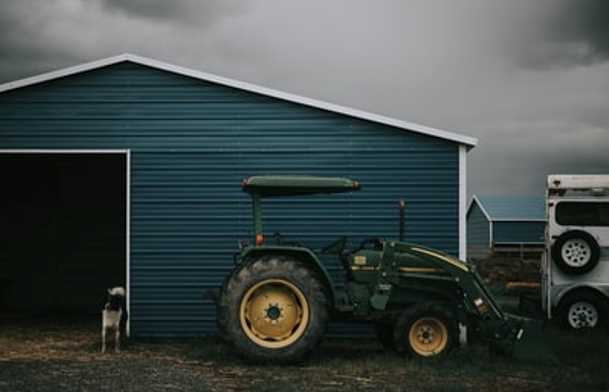 Your mowers, weed whackers, and leaf blowers, like other power tools, need to be properly stored and protected when not in use, especially during the winter and summer months when the weather is unforgiving and harsh. Here are some tips on how to protect your tools and prolong the life of your outdoor power equipment to save you money in the long run.
Find a good storage unit or space.
Outdoor equipment can rust at any opportunity if moisture is nearby and you're not paying close attention. Protecting your equipment from rust and rain is the top priority when maintaining the durability of your machines. It provides the ideal location of cool and dark to prevent rust and corrosion. A great way to keep your outdoor power products stored and protected is to find affordable self-storage solutions. Putting in the effort to find the right storage unit for your power tools is always a good idea.
There are plenty of US storage units that offer a wide array of selections of storage options, including self-storage where you yourself can store your variety of outdoor power equipment in your time of need. You can reserve a storage unit for free, always find promotions, and find the best options to store your accessories, belongings, and most importantly, power equipment. The peace of mind that comes with knowing that your equipment is not only stored in a safe, climate-controlled environment but it's also accessible to you whenever you need it and is an easy drive away is worth the search. Some places offer the use of a free moving truck to help move your belongings to storage.
Storing your outdoor power products in an insulated shed or garage can keep them protected from the elements while you look for storage units. If your basement is climate-controlled, that is also a viable option for storing your outdoor power products. If they must be stored outside as a last resort because your inside options don't provide much space, protecting your equipment from corrosion and weather damages may need additional steps like water-resistant covers with clasps to keep them from blowing off in the wind. Always do your best to look for US storage centers to best protect your outdoor power tools. Finding a storage unit can and will protect your outdoor power equipment in a number of ways that will extend the life of your equipment without worry.
Check fluid levels and tire pressure before storage.
There are a couple of tips to consider before storing your outdoor power equipment in a storage unit. To store and protect your equipment properly, check the fluid levels and tire pressure on your outdoor power equipment before storing it for the winter. Low fluid levels can cause damage to the equipment, and low tire pressure can lead to a blowout, both of which are costly and will lead you to the parts department of your nearby power equipment store.
To check the fluid levels of your power equipment, remove the dipstick from the engine and wipe it clean with a cloth. Reinsert the dipstick and pull it out again. Check the level against the markings on the dipstick to see where the fluid level lines up. If the level is low, add the recommended fluid to the engine so that your equipment will be safe in storage.
To check tire pressure, use a tire gauge to measure the pressure in each tire of your equipment. The recommended pressure can be found in the owner's manual of your outdoor power tools. If the pressure is low, use a pump to increase the pressure to the recommended level.
When should you replace your outdoor power equipment?
There is no definitive answer, as it depends on a variety of factors, such as the type of outdoor power equipment, how often it is used, and the climate conditions of where it is stored. Even so, some general guidelines can help you determine when it is time to replace your outdoor power tools.
If your outdoor power equipment is not being used regularly, it's a fair shake to assume that the parts will start to rust and deteriorate. Rust and corrosion can decrease the durability of your power tools in general. In addition, if you live in a climate with harsh winters or summers, the equipment may not hold up as well over time. Your best options are to inspect your outdoor power equipment regularly and replace any parts that are damaged or worn.
If your outdoor power equipment is more than a few years old, it may be time to replace it altogether, as replacing parts can cost more than buying new power tools outright. Newer models are likely to be more energy-efficient and have more features than older models, making them more quality power equipment. It is also important to keep in mind that certain types of outdoor power equipment, such as lawn mowers, may require more frequent repairs as they age.
If you are unsure whether it is time to replace your outdoor power equipment, it is always best to consult a professional.
If you live in Gresham, OR, Moen Machinery, an outdoor power equipment store in Gresham, OR has years of experience helping individuals find the perfect outdoor power equipment to keep your lawn looking its best and improve your outdoor living experience. With a knowledgeable staff that focuses on the interests of each customer, Moen Machinery can help you find the right machine and the best equipment for your needs. They carry a wide variety of equipment, including mowers, pole saws, trimmers, and chainsaws that their team of technicians can assist you and provide you with excellent customer service.
Here's a final checklist on storing your outdoor power equipment.
Clean your equipment before storing it. Make sure to remove all dirt and debris, and sharpen the blades if necessary.
Store your equipment in a dry place that has much space.
Protect your equipment from the elements. If you're storing it outside, make sure to cover it up.
Store your equipment with enough room to avoid damage.
Check your equipment regularly to make sure it's in good condition.
Maintaining space for outdoor living is an important part of many homeowners' lives. Proper storage and protection of this equipment are a necessity to ensure its longevity. Don't be afraid to look up a storage facility or US storage centers to keep your power tools safe from the elements and time. Peace of mind is worth the cost of storing your equipment in the right place.
Tracking down the Right Volumizing Mascara, A Girl's Ultimate Ammo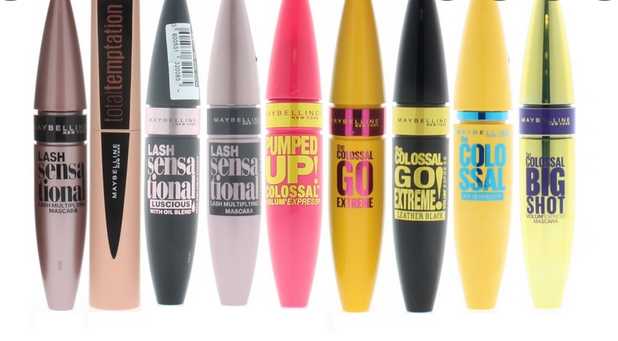 Presumably! Generally ladies' No. 1 Ammo is a volumizing Mascara. Mascara is a flexible restorative supernatural occurrence, which improves the eye region by making impressions of more obscure, lengthier and thicker eyelashes for a more sumptuous and hotter look.
In the same way as other corrective items, mascaras come in various structures. You can bunch them in view of arrangement or structure.
Mascaras can either be water evidence or non-waterproof. Waterproof mascara's belongings are longer enduring as they are essentially made 45-70 ammo to suffer water and dampness. In the mean time, non-waterproof mascaras are less difficult to utilize and are lighter.
Mascaras come into three structures – powder, cream or fluid. A large portion of the accessible mascaras in the market are in fluid structure. It is more straightforward to utilize and it now and then give extra and more long-lasting advantages. History has seen the utilization of powdered mascara, which is fast and simple to apply. Finally, cream mascaras give the best thickening impression than different structures.
Volumizing mascara adds volume and thickness to your eyelashes without utilizing engineered filaments. It characterizes your lashes by matching their structure and shade. Since its principle mission is to make your lashes thicker, it for the most part is as one or the other fluid or cream mascara.
Volumizing mascara is great for individuals with straight, limp and dainty eyelashes. It is likewise best used to going with light cosmetics. It will concentrate completely on your eyes without trying too hard.
Great volumizing mascaras ought to be without bunch. This kind of mascara is normally heavier and thicker in surface than different mascaras as such now and then it cause your lashes to consolidate. A volumizing mascara ought to likewise be resistant to smirch. This can be kept away from with appropriate application and right definition.
As referenced, observing the right definition will guarantee that you will utilize quality volumizing mascara. Observe items mixed with practice peptides and keratin as they support hair development along the lash line and fix harmed follicles. Moreover, put additionally in natural volumizing mascaras as it contains extricates that will normally sustain and reinforce your lashes without presenting the client to hurtful synthetic substances. The nutrients and supplements from the natural part will rouse the development of thicker, shinier and more obscure lashes.
It is significant likewise to check the wand going with the recipe. It tends to be a bended brush, a lash brush, a brush with elastic fibers, hourglass molded, or an adaptable brush. An hourglass molded brush will separate and life your eyelashes while additionally covering them impeccably. A bended brush is great for twisting eyelashes while a lash brush guarantees characterized division of the hair follicles. Make sure to constantly clean your wands prior to utilizing to guarantee ideal outcomes.
The way wherein the volumizing mascara is applied additionally matters. The Internet gives a great deal of how-to guides with regards to putting on cosmetics. Set aside opportunity to plunk down and watch or read with regards to cosmetics application methods from experienced craftsmans.
Finding the right volumizing mascara will incredibly build up your arms stockpile. You will be more prepared to confront every day difficulties as looking kindness additionally cause you to feel better. Stay away from the problem and get the ideal incentive for your time and cash by having the right item.