How educational apps benefit students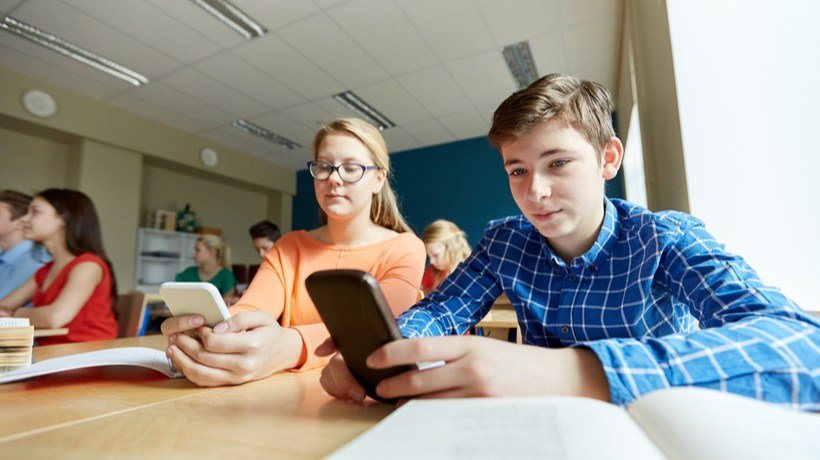 Mobile phones have changed the way a student can access information. They use their phones to search and gather the information that helps them thoroughly understand what they study and clear their doubts. Today students and parents focus has moved towards eLearning, and several mobile applications are designed to help students perform better in the board and competitive exams. An educational app for students is created to help students learn things independently without much help from their parents or teachers.
The accessibility to the internet has enabled the students from remote regions of any country to access information available to the other students in big cities and towns. Apps are designed to educate students, make learning fun, and encourage students of all ages to learn. They can help students at any stage of the learning process. Some applications stimulate a healthy thought process and help students understand things from a different perspective.
Benefits of using educational apps
New learning techniques
Mobile apps have introduced fun learning methods to encourage students to continue learning without getting bored. The novel techniques kindle the curiosity of the students in diving deep into the subject. Students enjoy learning through games and interactive chatbots. There are many interesting pictures and fun phrases that attract children.
Online resources
Educational apps enable students to access a wealth of resources. The students can access all ebooks and pdfs available online beyond the boundary of time and space. Students would not have had access to these resources if not for the mobile app. They can use these resources efficiently from the comfort of their homes. It is one good reason for students to select educational apps to enhance their knowledge.
Availability 24×7
As mobile applications are accessible round the clock, students don't have to worry about any schedule for studying. They can learn whenever they have time or feel like doing it. Mobile learning is not time-bound learning, and students can utilize it whenever they want to clear their doubts and enhance their knowledge about a particular topic.
Interactive learning
One teacher interacts with many students in a classroom, and students have to wait to interact with the teacher. In an educational app, chatbots interact with each user and answer their queries immediately. The students can find a quick solution to their doubts which encourages them to perform better.
Portability
Students carry their smartphones with them to all places. A student can access the educational app from any location. There are no constraints as students can access the lessons at any time from anywhere. Parents need not worry about the child missing any classes as classes are not confined to a classroom.
Track progress
The progress made by the children can be tracked by their parents when they use educational apps to study. The app can send periodic notifications to the parents regarding the performance of their child. Parents can check up on their child's progress without going to the school or meeting the teachers.
Higher student engagement
Apps succeed in capturing the attention of the students with games and quizzes integrated into the lessons. Children engage better while studying as it seems like a fun activity. The interactive audio-visual activities enable the students to understand the concepts in a better way.
An educational app for students enables children from any part of the world to learn new things and enhance their knowledge. Mobile networks are available to nearly 90% of the world's population. Even when children stayed inside their homes due to Covid 19, the apps continued to provide knowledge to them in a fun way.