How to Build a Custom Model Ship?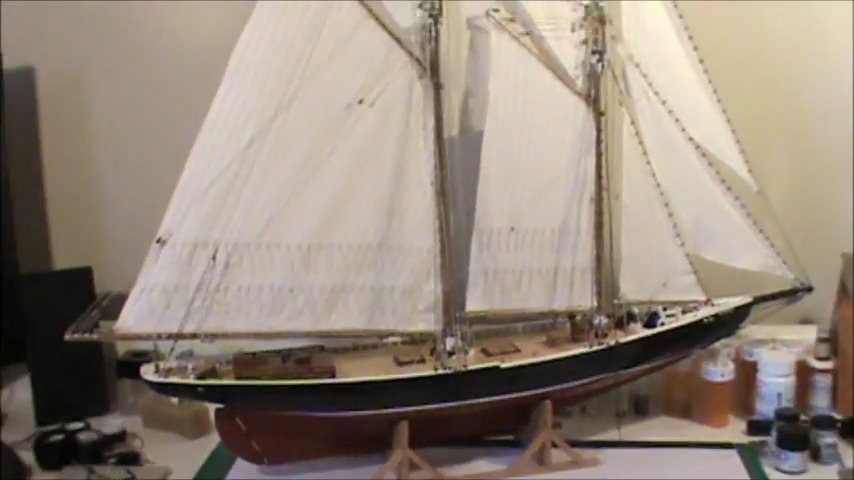 Are you planning to build a custom modeled ship? If yes, then you might have reached here searching for the complete procedure of making a custom modeled ship. Search no more. Here in this article, you can find the entire process of building a custom model ship. So stay connected to us and read the article until the end.
Why do you need to build a Custom Model Ship?
You might be wondering why there comes a need to build a Model sailboats when there is a wide range of diversified models available in the market. Let's find out.
Despite too many options available, most of the time, what happens is that customers don't find what they are looking for. There might be a specific model that is special to them in one way or the other. In that case, there comes a need to build a custom modeled ship to satisfy that particular customer's needs.
Experienced and qualified engineers/technicians can build custom model ships as long as they can adequately source the actual ship's plans. These custom-designed models gain a significant reputation in the market owing to their classic and unique design.
The Stepwise Procedure of Building a Custom Model Ship
Let's dive deep into the discussion and explore the detailed procedure of building a custom model ship.
1.   Prepare the Plan
The first step in building a custom model ship is preparing a proper plan. In this step, you identify the ship, source a workable plan, and then scale it accordingly. This procedure is done to ensure that your model is as accurate as possible. Once the plan is ready, you can start cutting the sections and frames.
2.   Get the Skeleton Ready
The second step of building a custom model ship is getting the skeleton ready. The skeleton of the created model is prepared by cutting the assembly into proper shapes and assembling wood sections and frames. Skeleton serves to be the building block of the ship as bones are the human body's building block.
3.   Planking
The third step is to build the hull of the boat. Once the skeleton gets ready, long flat pieces of wood are fixed to the skeleton to form the boat's hull.
4.   Adding Fiber Glass
In this step, fiberglass is added to give the wood a shiny look. This is done after getting the hull ready and sanding the wood (if needed).
5.   Adding Body Filler
The next step in building a custom model ship is adding the body fillers. Body fillers are added to fix any imperfections which may be present on the hull. After doing this, it is sanded.
6.   Assembling Deck Structure and Details
In this step, you are supposed to add finer details, which include:
Windows
Door
Hatches
Winches
Cleats
This step is done when the precision of the model builders start to show.
7.   Undercoating and Painting
This stop involves undercoating and painting. The prepared model is painted as per the specifications given by the client. While painting, make sure that the finished product is as detailed as possible.
8.   Finishing
Finishing is an important step and is done to give a well-furnished look. Finishing helps developing authenticity and enhances the accuracy of the model. During this step, final deck features are also added.
9.   Quality Control
Quality control is an ongoing and crucial step. It is carried out by an expert quality controller right through the model building process. Quality control is maintained through the client's input, who continues to send photos throughout the building process. Apart from maintaining the quality, the designers' goal is to ensure that the client is satisfied with the progress.
10. Packing
This is the final and most important part of the custom model shipbuilding process. Packing plays a vital role in securing happiness and winning the trust of the client. Make sure that you pack the model carefully so that they arrive in the best condition possible.
Final Remarks
We hope this brief helped you understand the procedure of building a custom model ship. If you have any confusion, you can ask us in the comments section below.
Easy Ways To Save Money On Clothes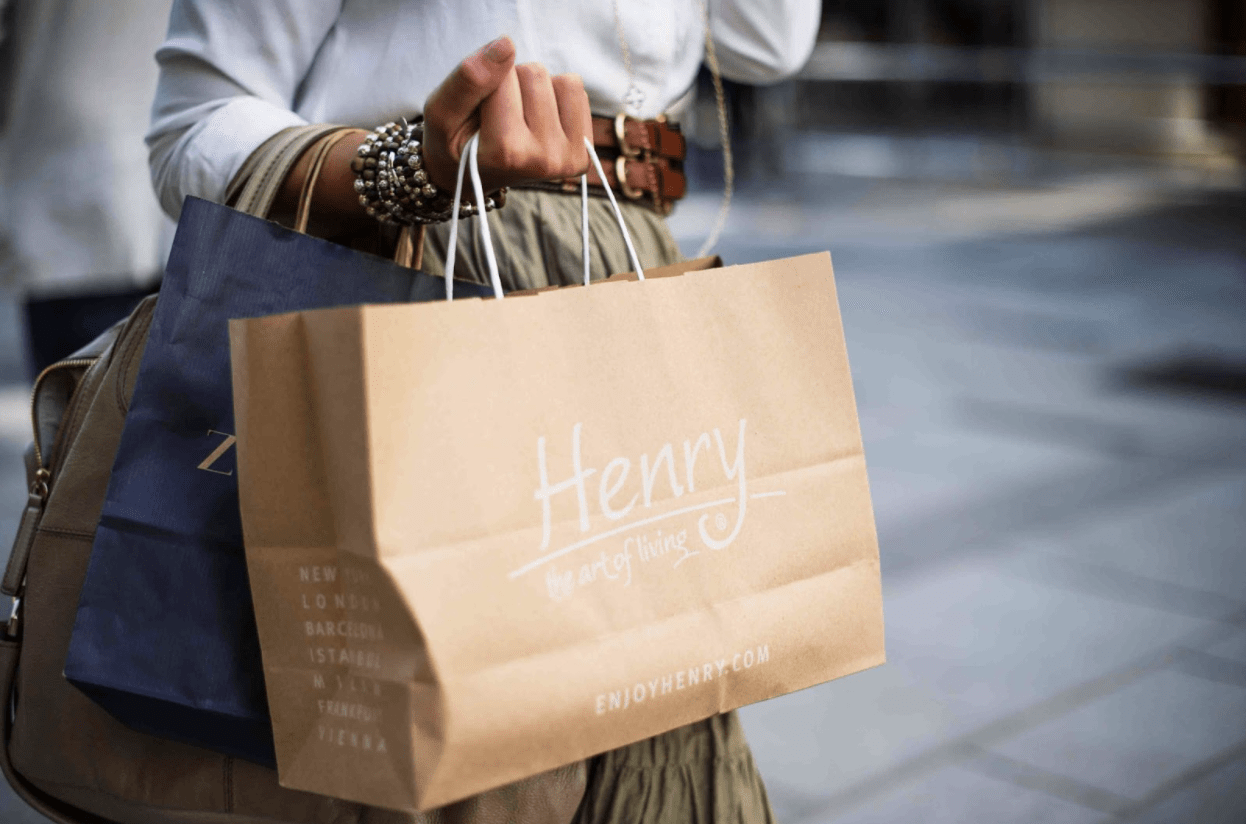 We may have a lot of thoughts on how to save money on groceries but much less on how to cut down on clothes, despite the fact that many people invest two or three times as much on outfits as they do on groceries each month.
You may teach yourself to progressively minimize spending and become more mindful of your budget by maintaining focus on saving money with every purchase you make.
Regardless of your income level, you can always get yourself extra breathing space by being a smart shopper. Below are some key points to get you started:
Out-of-season purchases
We understand how exciting it is to purchase items ahead of the season. Even though it's freezing outside, the light sundress makes you feel like spring is just around the corner.
However, if you purchase in anticipation of what's to come, you're paying the full retail price. You'll get a far better deal if you shop for what's not happening.
Sure, it may seem strange to purchase a sweater when it's nearing triple digits outdoors, but it will save you some money.
Purchase pre-owned, reconditioned, or older models
Most people appreciate the gleam of new shoes, but purchasing pre-loved stuff will always provide you with significant savings.
Buying clothing from a thrift shop may save you hundreds of dollars over buying new, and many of these thrift products are almost brand new, complete with user manuals and manufacturer warranties. You can even get wholesale 2 piece sets for as low as $8.
When purchasing a new pair of running shoes, keep in mind that last year's model may be $20 to $40 cheaper.
Buying anything older (whether used or from the previous season) can always benefit your budget, and this is particularly true when it comes to seasonal consumer products.
Look for special offers and coupons
Coupons are a common way to save money on necessary purchases.
Couponing takes a lot of work, and most people don't appreciate browsing through the internet for savings each week; but the modest contributions each voucher makes to your budget will add up over time.
Look after your clothing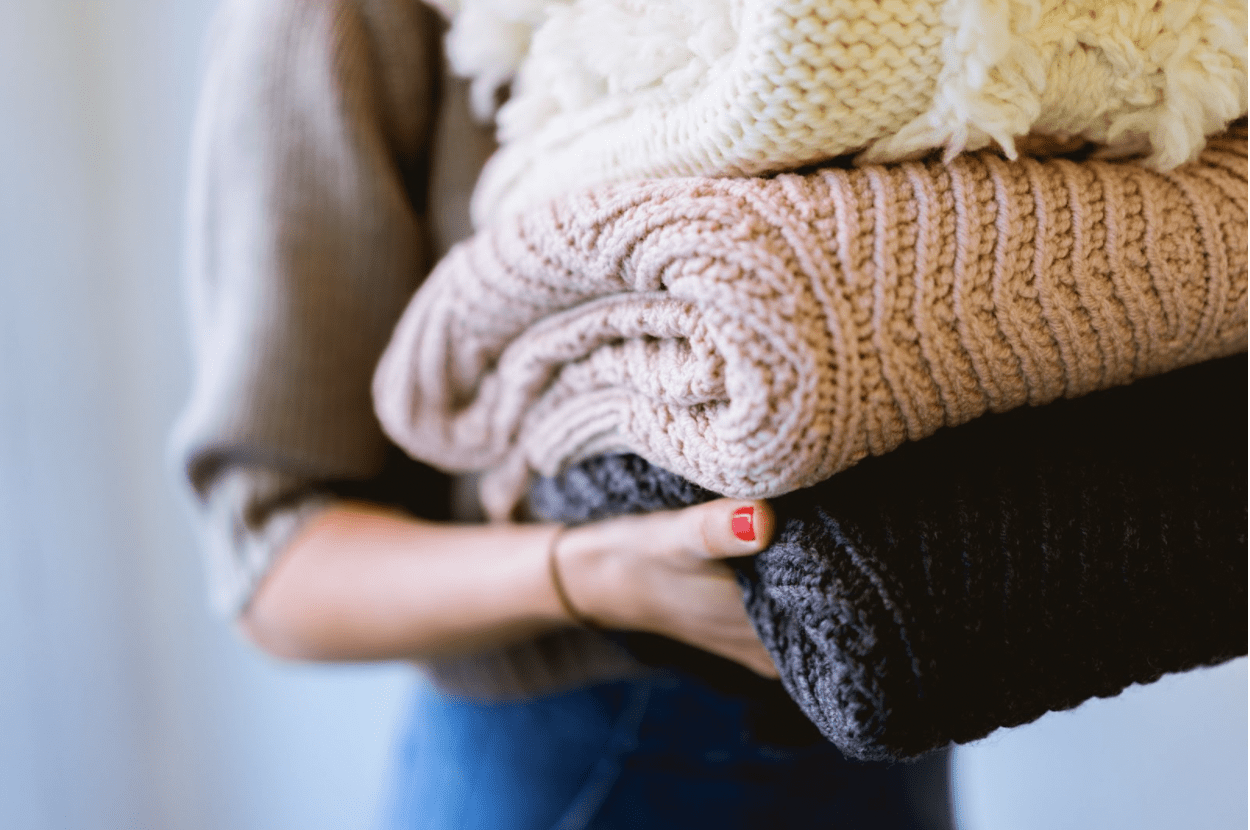 Keep in mind that "machine-washable" does not imply "indestructible." Wash your items on the low setting in cold water and line-dry them if possible — they'll last longer that way.
Hand wash delicate goods or garments that may shrink. If you take good care of your garments, you will be able to use them for many years.
Recycle old clothing
Turn anything you no longer wear into something different if you're adept with needle and thread – or even a pair of scissors. 
Many individuals make tank tops and skirts out of discarded shirts. An old sweater may even be turned into a handbag.
Purchase generic brands
If you're shopping for layering items worn beneath other outfits, such as tank tops or basic tees, skip the brand names.
Nobody will notice it, and it won't stay long — after all, part of an undershirt's duty is to keep perspiration off your decent button-down.
Take it easy on the trends
Fashion fads come and go, whether it's ikat-print everything or lace-up oxfords. However, after that time has passed, it will soon be stored in your closet or donated to charity.
Even though companies like H&M and Forever 21 attempt to convince you to purchase ultra-trendy products because they're so cheap, consider this: if you're continuously purchasing the newest trends and then not wearing them for long, are they really worth the money?
Instead of succumbing to quick fashion, only purchase fashionable goods that you actually enjoy and that complement your own style.
Do a little do-it-yourself
No, we're not suggesting you have to sew your own clothing – that will be a lot more difficult than it sounds. Instead, master the fundamentals of sewing.
Hand-sewing a button is really quite simple, and you can repair a popped button rather than buying a new garment. Tired of wearing a cardigan? Replace the buttons to give it fresh life.
Learn to stitch a basic hem if you have access to a sewing machine.
You can save money by mending your own pants and jeans, and what about those nicely fitted trousers you ruined by walking through a puddle? You may hem them to make the ideal pair of shorts.
Purchase just what you can afford
If you can't afford it, you must forgo it.
One method for putting oneself on a significant spending diet is to only purchase clothing with cash; giving over actual dollars makes the money you're spending seem much more genuine than swiping plastic cards, even if it's the same amount of money.
If you're going to use a credit card, be sure you can pay off the full sum when it's due. You will be paying more for your clothing if you pay interest on them.
Keep your clothing in a safe place
Take good care of the clothing you have and it will last longer.
That involves folding goods like sweaters and shirts, avoiding overstuffing your drawers, and removing those plastic dry-cleaning bags before hanging things up (oh, you have to hang filling up, too!).
Invest in those soft "huggable" hangers for hanging goods. It's more expensive than purchasing ordinary plastic hangers, but they won't damage the shoulders of your clothes.
Some may find the suggestions offered in this article to be unnecessarily thrifty, but by cutting expenditures in a variety of little ways, you may make large savings without making major sacrifices.
Even considering ways to save money on very few purchases may result in big savings if you buy these goods on a regular basis. It doesn't take much time or effort to develop the habit of carefully examining your purchases.
You may not always choose the most cost-effective option and instead opt for conveniences, but at least you will still have made a deliberate and well-informed decision.
How to Choose the Right Shape For Your Next Cowboy Hat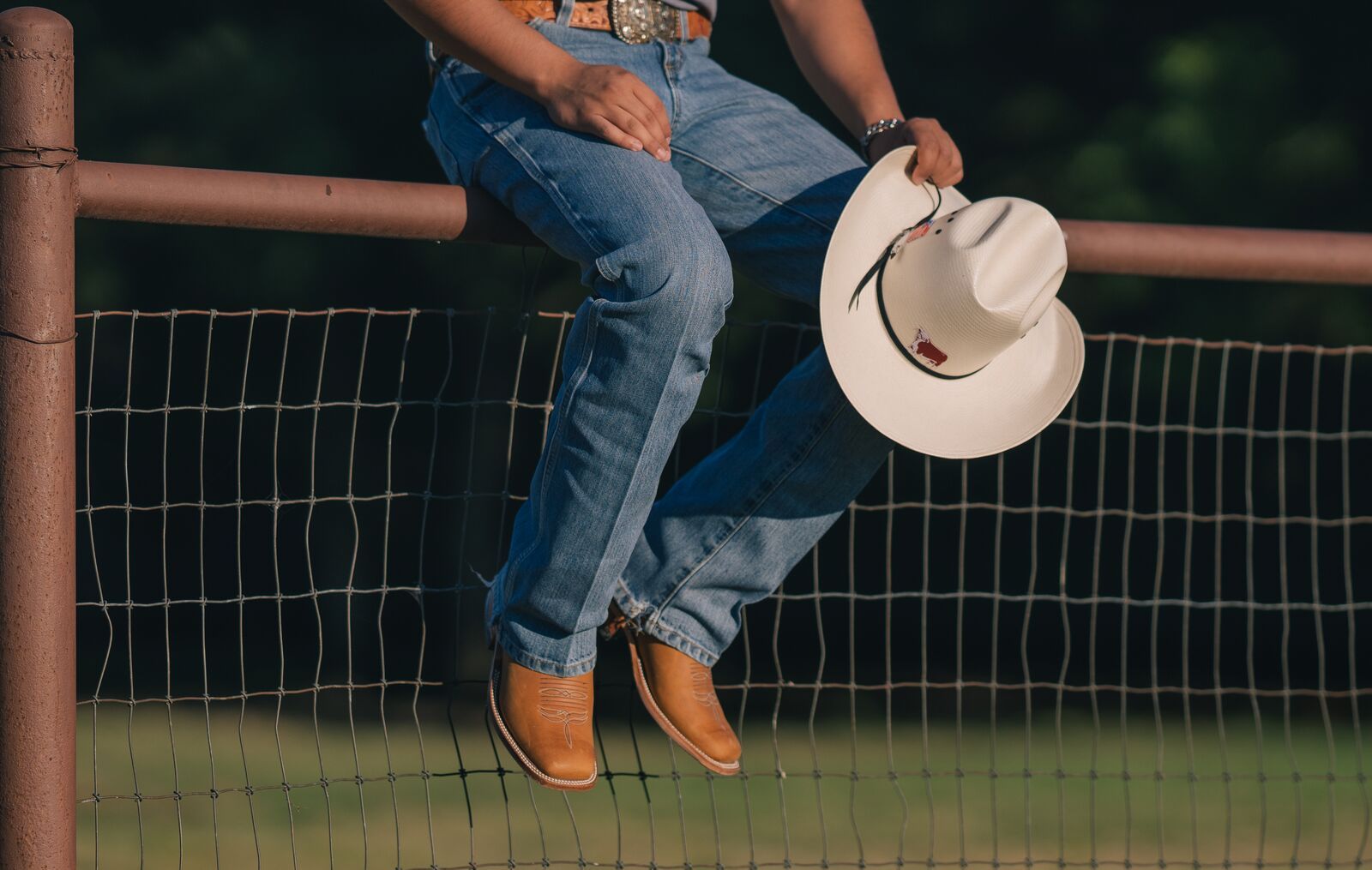 Cowboy hats come in a variety of shapes and sizes, but which one is right for you? In this article, we'll discuss the different shapes of cowboy hats and how to choose the right one for your next rodeo or Western-themed party.
Fedora Hat Women:
A Fedora hat is a type of cowboy hat that has a crease in the front and a stiff brim. Fedoras are typically made from wool or cashmere, and they come in a variety of colors, including black, brown, tan, and gray. Fedora hats are popular among women because they provide warmth and style simultaneously.
Choosing the Right Fedora Hat:
When choosing a Fedora hat, it's important to consider your facial features and the type of clothes you typically wear. If you have a round face, it's best to choose a Fedora hat with a shallow crease so that your face isn't overwhelmed by the hat. If you typically wear formal clothing, it's best to choose a Fedora hat in black or another dark color. If you typically wear jeans and Western-style shirts, then a Fedora hat in tan or brown would be a better choice.
When it comes to choosing the right shape for your next cowboy hat, there are many factors to consider. In this article, we'll discuss the different shapes of cowboy hats and how to choose the right one for your next rodeo or Western-themed party.
Fedora hats are a popular choice for women because they provide warmth and style simultaneously. Fedora hats come in a variety of colors, including black, brown, tan, and gray. Fedora hats are typically made from wool or cashmere and have either a shallow crease or an unstructured rim. When choosing a Fedora hat, it's important to consider your facial features and the type of clothes you typically wear. Fedora hats look great with formal clothing but can also be worn with jeans and Western-style shirts. When it comes to choosing the right shape for your next cowboy hat, there are many factors to consider. Next time you're at the rodeo, choose the Fedora that suits your personality!
When it comes to cowboy hats, there are a few things you need to take into account before making your purchase. The shape of the hat is one of the most important factors, as it can affect both the comfort and the look of the hat.
In this article, we'll show you how to choose the right shape for your next cowboy hat.
The Fedora Hat:
The Fedora hat is a popular choice for women who want a stylish and comfortable cowboy hat. This style has a soft brim that can be turned up or down, and it's available in a variety of colors and materials.
The Stetson Hat:
If you're looking for a classic cowboy hat, the Stetson is a good option. This style is made from durable materials, and it has a stiff brim that can be shaped to your liking.
The Boss of the Road Hat:
If you're looking for a hat that's both stylish and functional, the Boss of the Road hat is a good choice. This hat is designed for riders, and it has a ventilation system that helps keep your head cool in hot weather.
The Outlaw Hat:
If you're looking for a stylish and unique cowboy hat, the Outlaw hat is a good option. This hat features an exaggerated brim and a stylish band, and it's perfect for fashion-conscious women.
Conclusion:
When choosing a cowboy hat, it's important to consider both the shape and the material. Fedora hats are a fashionable and comfortable choice for women, and the Fedora hat is available in a variety of colors and materials. Fedora hats can be worn both indoors and outdoors, and they never go out of style.
If you're looking for a classic cowboy look, the Stetson is a great choice. This stylish hat features an iconic shape that will add instant class to any outfit. The Boss on the Road hat is also a good option if you want a functional hat that's designed with riders in mind. With its ventilation system, this hat keeps your head cool even when it's hot outside.
Whichever style you choose, Fedora Hats for Women has dozens of options to choose from at our online store. You'll also find a variety of sizes to ensure that you find the perfect hat for your needs. So, whether you're looking for a stylish Fedora hat or a durable Stetson, we have the perfect hat for you.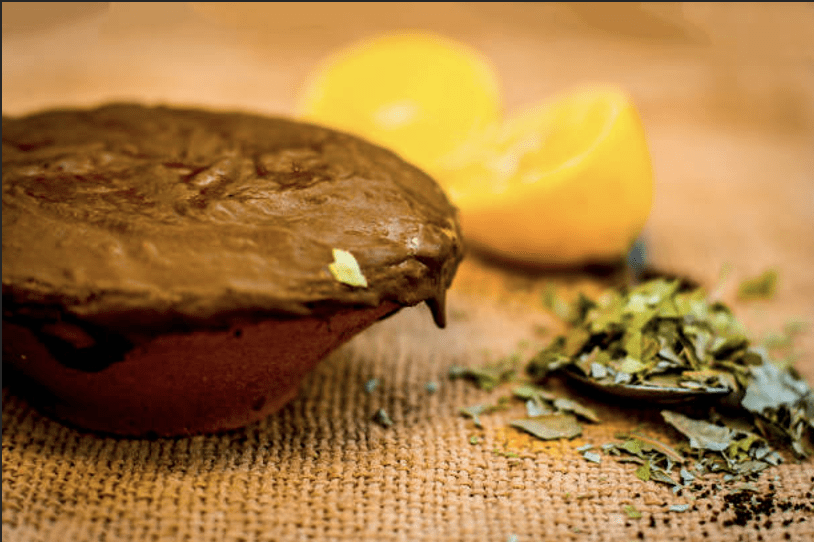 If you are now noticing a few strands of grey hair, and wishing for something special yet natural that can help you to fight this hair problem, then henna for hair is the best solution for you.
This natural and chemical-free hair color gives a light brown or brownish-orange color to your grey hair that can look like the black strands of hair from a distance. So, no one will notice that you have some grey strand of hair.
Today, we will now discuss the complete process of how to use henna for covering your grey hair at home.
What is henna and how is it beneficial for your hair?
Henna can be derived from the green leaves of the henna tree, which has a natural color that can easily give off a brownish color on our hair if applied.
The henna paste can be made from crushing those leaves, or you can also get the dry henna powder and easily create a paste by mixing that powder with water. This mixture should be left overnight for the release of the color.
On the next day, the paste can be applied to the grey strands, covering those from root to tip, and need to be left to dry for near about 2-3 hours. Not only can henna cover your premature grey hair, but can also cool down your scalp by reducing the other symptoms like flaking, itching, etc.
Applying henna for hair can be a big challenge for the beginners who have long and thick hair. So, here we will discuss how you can easily apply henna for hair without any hassle.
List of ingredients
For applying henna to hide your grey hair, you will need to following ingredients like:
Natural Henna powder, tea or coffee water, lemon juice, iron skillet, Egg yolk, or yogurt.
Method of application
First, mix all the ingredients in the iron skillet. Crush all the lumps while mixing and then leave it for 6 to 8 hours.
Now, you need to apply the paste on a little portion of your hair, starting from root to tip.
Then select another portion of the hair and repeat the process.
After applying the paste on all the portions of your hair, use the remaining paste to plaster the hair completely, and then leave it for nearly 2 hours.
After that, your hair becomes dry, wash it with plain lukewarm water, and don't apply shampoo.
Lastly, rinse your hair thoroughly to clean every strand perfectly.
So, in this way, you can easily cover your grey hair in a natural and easier way.
How can you get black hair by using henna?
If you don't like the reddish color and want black hair, then just mix the indigo powder with your henna paste. As the Indigo powder gives off a bluish shade while mixing with henna, the combination of red and blue color gives the blackish shade.
Advantages of using henna for grey hair
Henna not only covers the grey strands of your hair but also offers numerous benefits. Some of those are:
Makes your hair soft and shiny
Henna can easily make your hair shiny, softer, and more manageable.
Repairs split ends
As dry hair is prone to split ends, henna for hair is the perfect solution for you. As henna can give you nourished and much softer hair, you can easily get rid of the problems of split ends.
Reduces dandruff
Application of henna can easily help you by reducing dandruff and giving you a healthy scalp.
Thus, henna for hair is obviously the best option if you wish for a natural way to eliminate the problem of grey hair.