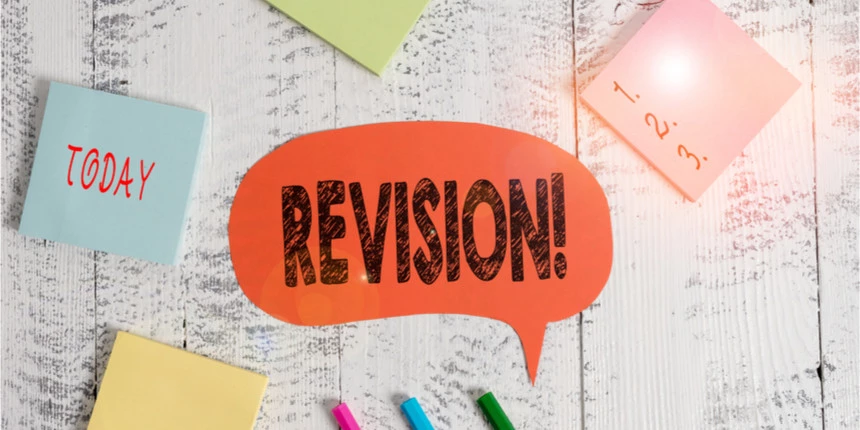 The National Testing Agency in India is responsible for conducting competitive exams all around India to assess and rank students for admissions to higher education courses. NATIONAL ELIGIBILITY CUM ENTRANCE TEST or NEET is an entrance exam that is uniformly conducted throughout the nation and it acts as a deciding factor for getting admitted in courses such as MBBS, BDS, BAMS etc in any colleges that offer them. Over time NEET has increased its relevance taking into account that a single exam holds the weight of the admissions to all major esteemed colleges in the medical field. Cracking such an exam which is attempted by lakhs of eligible students can be difficult also considering how it becomes even more challenging to get a decent rank in the first attempt itself. But it has been proven as not impossible. With the right guidance, consistent dedication and a perfect amount of passion NEET becomes an endurable goal.
The first and foremost step towards dedicating yourself to NEET is to become thorough with the syllabus. It would take more than just one reading to fully understand and comprehend the entire prescribed textbooks and therefore multiple readings are advised. With each reading, prepare notes of your own in all subtopics as well and keep adding points that you may have missed the first time. Once your own notes are ready, read it along with the notes available from trusted experts to cross-check facts and your understanding of them. Do not forget to mark and highlight important portions in the textbooks and notes to get immediate attention while rushing through them as part of the final revision. If any concept is difficult to understand and seems like it needs more focus than the rest, be sure to round them separately for extra reading. While preparing these notes, you can take the help of online videos and prescribed online readings. Visual representations usually increase the chances of remembering concepts as they usually provide examples and relatable content for each topic undertaken. Another tip that becomes useful is to colour code the different sections. Subjects like biology especially, demands by hearting and therefore the use of colours gives you an advantage of remembering the concepts by associating it with the colour used. It is also important to finish covering the syllabus at least a few months before the scheduled exam date so that there is enough time to revise and be thorough with it.
Revision before the exams are often considered the most crucial. It requires utmost focus and complete commitment. This stage usually involves a series of repeated mock tests from different reliable sources. In this present era of digital dealings, there are many NEET Mock Test Series available. It is important to do these mock tests in the exact same way the candidates are to take the real entrance exam which means they have to fix the time accordingly with no disturbances around. Some websites offer tests that include ranking systems amongst all the attendees and also provide a detailed analysis of your answers in each section of the specific test. This can help you evaluate your position in the rank list and work towards increasing your scores. Students can also work out sample question papers that are easily available and can be downloaded with no difficulty whatsoever. These sample papers include the ones published by authorized authorities with the aim to let candidates take practice tests and understand the pattern of the question paper they are to solve. Working these out will definitely give the students a heads up on how to face the exam and also help the students in familiarizing with how the questions papers are going to be set. While looking through sample question papers students should ensure that they do not ignore solving question papers from previous years as there usually is a huge chance for questions to get repeated over the years. Make sure to download the original answer key along with the question papers and go through it once you are done with solving it on your own. Writing down your scores and correcting them on your own improves your skills and helps you rectify your mistakes better. With each question paper, you can improve by focusing on your weak areas with respect to each subject. You will be able to pinpoint your weaknesses and allocate your time accordingly by shifting extra focus to specific portions. Even though revision is said to be a time when you have to put your maximum effort, one cannot force oneself to pack their brain with everything over a limited span of time. This is where the importance of a long term plan of action comes to the advantage. This involves setting a fixed agenda to complete all the prescribed portions and putting consistent efforts to cover it.  Yet even with all the right amount of planning and sticking to it throughout, breaks are inevitable. Students should learn to detect their saturation point and make sure that they take small breaks in between. Relaxing and giving yourself a time out when you have exceeded your quota allotted to be productive, helps the brain in processing the already stored information better. This also includes the need to have a proper routine that involves a healthy diet and an adequate amount of sleep.
It is no secret that NEET is one of the toughest exams in the country and only the most passionate and dedicated students can crack them to secure their future in their selected field of interest. In addition to the above-mentioned tips and suggestions, if you can come up with your own strategy for revision according to your pace NEET will turn out to be not much of a difficult goal to achieve. The discipline of Medicine calls for extreme levels of commitment and demands dedication at all levels. NEET asks for the same zeal and handwork and if you believe in yourself to be enduring and do not fail to follow sensible guidelines in studying, anyone has their shot at this exam. 
Five Ways to Show Gratitude to Your Elderly Parents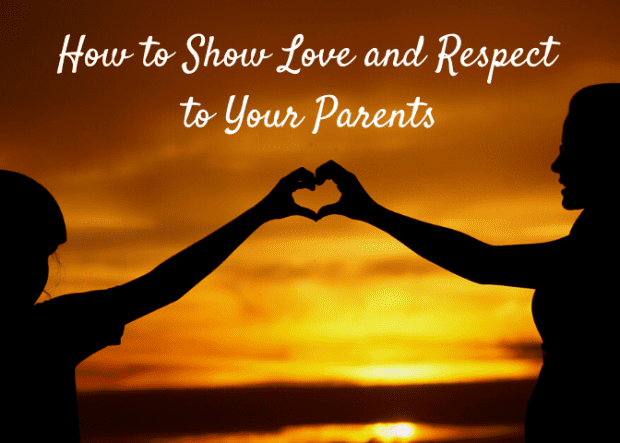 As our parents grow older it is natural to reflect on all they have done for us. From changing diapers and cleaning bloodied knees to supporting us through college, the love parents show is like no other. Wanting to show gratitude is a natural response. Here are five ways you can give thanks.
Flowers
Flowers are a traditional way to show gratitude, having been gifted since the Middle Ages. For elderly parents who may be less mobile than they once were, flowers can brighten up a room and bring the outside into their home. Opt for their favorites or choose classics such as roses or chrysanthemums.
A Home-Cooked Meal
It's likely your parents prepared many meals for you over the years, so why not turn the tables and make a tasty meal for them? Enjoy family favorites or try something new based on their tastes. Food that can be batch cooked is a great idea as a portion can be frozen for another day. If cooking isn't your forte, baking can be a good alternative with cakes and cookies ideal for those with a sweet tooth.
Make Memories
If your parents enjoy day trips, taking them out can be a fun experience for everyone. Be mindful of their limitations and plan ahead so you have strategies to face any potential challenges such as accessibility. Whether it's a visit to the beach, an evening at the theatre, or a meal out at a well-loved restaurant, treating your parents is a great way to show how thankful you are for all they've done. Best of all, it is a perfect way to make new family memories that can be treasured forever. Don't forget to take plenty of photographs!
Support
As parents get older, they may find everyday tasks more of a challenge. Help them remain independent by sourcing items that can assist them such as handrails and swapping fiddly gadgets for simpler alternatives (such as TV remote controls and phones with larger buttons). If staying in their own home is too much for them, it may be time to consider a move. A community such as Bridgewater assisted living can give your parents a new lease of life as well as offering you the reassurance that they are safe and cared for.
Write a Letter
It can be hard to find the right words to show how grateful you are, which is why writing a letter can be an easier option than having a conversation. Think about what you want to say and speak from the heart – it is the sentiment that matters, not the vocabulary or punctuation. A letter can be treasured and looked back at time and again, so write to tell your parents how much you care, and they can reread it in years to come.
However you choose to show your parents how appreciative you are, take time to give them a hug, too. Savor the moment and say two simple words – 'thank you'.
Top Tips For Starting College
Are you about to start college? This will be an exciting and key experience in your life, so you want to make sure that you really make the most out of it. Obviously, starting college is primarily about studying and developing the skills needed to go on and find success in your chosen field, but you will find that college is also a lot about growing up and becoming an adult. This can be a defining period in your life and this post will offer a few tips that should come in useful for new college students so that you can get settled, and find success.
Get Involved Early On
One of the most important tips is to get involved early on. This is a fresh start for you and you will find it much easier to settle when you get involved with everything, including participating in classes, joining clubs and societies, and making new friends. Keep in mind that it can be hard to break out of old habits, so it is important to start off on the right foot and be proactive when you start college.
Master Time-Management
Many new college students struggle to adapt when they start college, which often comes down to time management. For many people, this will be their first time living away from home so it can be a shock to the system and hard to keep on top of everything. Set yourself a schedule that prioritizes your studies so that you can fit everything else around it, such as cooking, cleaning, reading, socializing and hobbies.
Take Notes & Review
When starting a new course, you need to get organized and pay attention throughout. It is important to take notes throughout the term but also to review these notes after each lecture or class and again throughout term. This will help you to absorb the information and really make the most out of your learning experiences. If you are ever struggling, you should reach out and ask for help from your tutor or a fellow student.
Look After Yourself
Starting college can be stressful and difficult, especially if this is your first time away from home. It can also be a fun and exciting time, and a great chance to make new friends and have new experiences. You need to get the balance right between studies and having fun as well as know how to look after yourself properly. This will include taking breaks from studying, eating a healthy diet, getting enough sleep and regular exercise.
You Can Transfer
It is also important to be aware that you can transfer if you find that it is not a good fit for you. Many students end up transferring to a different college and this could be for any number of reasons. Visit CampusReel to learn what the requirements are to transfer to a college like the University of Alabama.
Hopefully, these tips will come in handy for new college students and help you to find success, and enjoy your time at college.
Why Content Moderation is Important?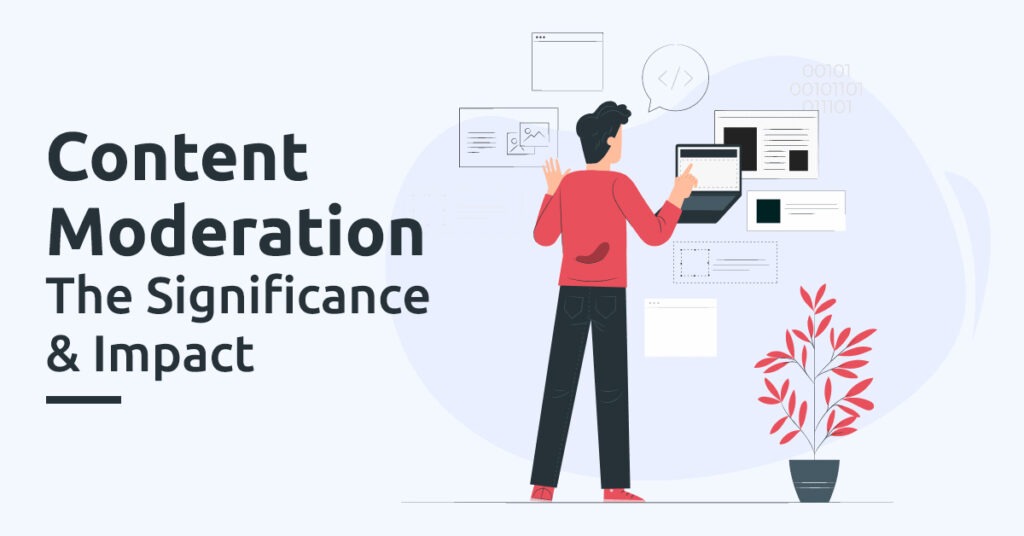 Content moderation is the most effective way to ensure the quality of your business website or social profile. It helps you in maintaining the standard for your business. Most brands allow user-generated content. If they leave this content unchecked, it can also be dangerous for their businesses.
So, it is better to hire a professional content moderator who will keenly observe the content, including videos, images, and user comments, and allow only content that will positively affect your business. It will also help keep a record of customers' reviews and suggest a better plan to satisfy these users. As a result, your business will grow within days.
Importance of Content Moderation 
From the discussion above, you can imagine the importance of content moderation. To know its importance in detail, look at the points given below.
1. Protect your Business
It is confirmed that all user-generated content will be posted on your platform following the guidelines you have set for your business. So, if someone posts undesirable content, which can harm your business, the moderator will first review it and didn't allow it to upload. This way, you can protect your business from spam.
2. Increase the Website Traffic
When you go with website content moderation provider, they try to write the content user-friendly, and give the solution to increase web traffic, then users will interact with you, and finally, traffic to your website will increase. Google also likes such a website that provides quality content and solves the user's problems. As a result, it gives you a push and ranks higher.
3. Protect your Community
Your running customers are a great source of success for your business. So, you must provide them with the content that they need. Suppose someone uploads the offensive or abusive content; they will not wait for a minute and leave the platform. So, never keep unchecked uploading content on your website. Must set guidelines about the content uploading, and if someone violates these guidelines, then block them instantly.
4. Increase the Sales
If one of your clients gives a positive review related to your product, it is evident that other users will interact and raise some questions related to it. Now, you must answer all their queries. If you get their satisfaction, they will convert and buy your product, and your sales will increase. This way, you can also maximize your profit very efficiently. Keep in mind that this is the most effective way to win users' trust, whihc never buy your product in the past. So, you can get positive reviews when you provide outstanding services to your clients.
5. Identify the User Behavior
Content Moderation is also a great source to detect the user's behavior. The content moderator will keep an eye on comments and posts generated by the customers. Through these posts, you can take an idea of what users demand. So, give some offers and discounts according to demand and get benefited. All the successful brands apply this tactic to generate more sales. So, please don't take it late and do work properly.
Final Words
I hope after reading the upper paragraphs, and now you're well aware of the importance of content moderation. It not only helps you in controlling the spammy posts but also helps your growing business. Most importantly, your customer will remain in touch with you. These users will convert into buyers when they see any positive feedback on your website.
So, it is the necessity of time to hire a professional content moderator who will tackle all the issues related to content on your business website or any other profile. This moderator will help you secure your platform by deleting all harmful content by scanning the inappropriate content. It will engage the users by applying different tactics and also help in generating more sales. Besides all this, you also have to set the guidelines related to user content and form fill from users to agree with all terms and conditions. If they still post something dangerous for your business or the other customers, then delete this content instantly. By applying all these practices, the other users will remain on your website for a long time and benefit your business.