How To Store and Protect Outdoor Power Equipment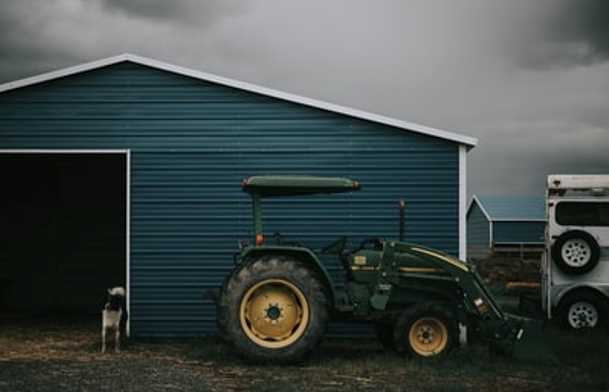 Your mowers, weed whackers, and leaf blowers, like other power tools, need to be properly stored and protected when not in use, especially during the winter and summer months when the weather is unforgiving and harsh. Here are some tips on how to protect your tools and prolong the life of your outdoor power equipment to save you money in the long run.
Find a good storage unit or space.
Outdoor equipment can rust at any opportunity if moisture is nearby and you're not paying close attention. Protecting your equipment from rust and rain is the top priority when maintaining the durability of your machines. It provides the ideal location of cool and dark to prevent rust and corrosion. A great way to keep your outdoor power products stored and protected is to find affordable self-storage solutions. Putting in the effort to find the right storage unit for your power tools is always a good idea.
There are plenty of US storage units that offer a wide array of selections of storage options, including self-storage where you yourself can store your variety of outdoor power equipment in your time of need. You can reserve a storage unit for free, always find promotions, and find the best options to store your accessories, belongings, and most importantly, power equipment. The peace of mind that comes with knowing that your equipment is not only stored in a safe, climate-controlled environment but it's also accessible to you whenever you need it and is an easy drive away is worth the search. Some places offer the use of a free moving truck to help move your belongings to storage.
Storing your outdoor power products in an insulated shed or garage can keep them protected from the elements while you look for storage units. If your basement is climate-controlled, that is also a viable option for storing your outdoor power products. If they must be stored outside as a last resort because your inside options don't provide much space, protecting your equipment from corrosion and weather damages may need additional steps like water-resistant covers with clasps to keep them from blowing off in the wind. Always do your best to look for US storage centers to best protect your outdoor power tools. Finding a storage unit can and will protect your outdoor power equipment in a number of ways that will extend the life of your equipment without worry.
Check fluid levels and tire pressure before storage.
There are a couple of tips to consider before storing your outdoor power equipment in a storage unit. To store and protect your equipment properly, check the fluid levels and tire pressure on your outdoor power equipment before storing it for the winter. Low fluid levels can cause damage to the equipment, and low tire pressure can lead to a blowout, both of which are costly and will lead you to the parts department of your nearby power equipment store.
To check the fluid levels of your power equipment, remove the dipstick from the engine and wipe it clean with a cloth. Reinsert the dipstick and pull it out again. Check the level against the markings on the dipstick to see where the fluid level lines up. If the level is low, add the recommended fluid to the engine so that your equipment will be safe in storage.
To check tire pressure, use a tire gauge to measure the pressure in each tire of your equipment. The recommended pressure can be found in the owner's manual of your outdoor power tools. If the pressure is low, use a pump to increase the pressure to the recommended level.
When should you replace your outdoor power equipment?
There is no definitive answer, as it depends on a variety of factors, such as the type of outdoor power equipment, how often it is used, and the climate conditions of where it is stored. Even so, some general guidelines can help you determine when it is time to replace your outdoor power tools.
If your outdoor power equipment is not being used regularly, it's a fair shake to assume that the parts will start to rust and deteriorate. Rust and corrosion can decrease the durability of your power tools in general. In addition, if you live in a climate with harsh winters or summers, the equipment may not hold up as well over time. Your best options are to inspect your outdoor power equipment regularly and replace any parts that are damaged or worn.
If your outdoor power equipment is more than a few years old, it may be time to replace it altogether, as replacing parts can cost more than buying new power tools outright. Newer models are likely to be more energy-efficient and have more features than older models, making them more quality power equipment. It is also important to keep in mind that certain types of outdoor power equipment, such as lawn mowers, may require more frequent repairs as they age.
If you are unsure whether it is time to replace your outdoor power equipment, it is always best to consult a professional.
If you live in Gresham, OR, Moen Machinery, an outdoor power equipment store in Gresham, OR has years of experience helping individuals find the perfect outdoor power equipment to keep your lawn looking its best and improve your outdoor living experience. With a knowledgeable staff that focuses on the interests of each customer, Moen Machinery can help you find the right machine and the best equipment for your needs. They carry a wide variety of equipment, including mowers, pole saws, trimmers, and chainsaws that their team of technicians can assist you and provide you with excellent customer service.
Here's a final checklist on storing your outdoor power equipment.
Clean your equipment before storing it. Make sure to remove all dirt and debris, and sharpen the blades if necessary.
Store your equipment in a dry place that has much space.
Protect your equipment from the elements. If you're storing it outside, make sure to cover it up.
Store your equipment with enough room to avoid damage.
Check your equipment regularly to make sure it's in good condition.
Maintaining space for outdoor living is an important part of many homeowners' lives. Proper storage and protection of this equipment are a necessity to ensure its longevity. Don't be afraid to look up a storage facility or US storage centers to keep your power tools safe from the elements and time. Peace of mind is worth the cost of storing your equipment in the right place.