How To Store and Protect Outdoor Power Equipment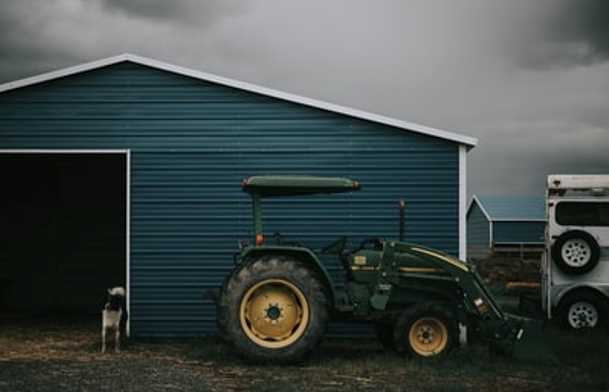 Your mowers, weed whackers, and leaf blowers, like other power tools, need to be properly stored and protected when not in use, especially during the winter and summer months when the weather is unforgiving and harsh. Here are some tips on how to protect your tools and prolong the life of your outdoor power equipment to save you money in the long run.
Find a good storage unit or space.
Outdoor equipment can rust at any opportunity if moisture is nearby and you're not paying close attention. Protecting your equipment from rust and rain is the top priority when maintaining the durability of your machines. It provides the ideal location of cool and dark to prevent rust and corrosion. A great way to keep your outdoor power products stored and protected is to find affordable self-storage solutions. Putting in the effort to find the right storage unit for your power tools is always a good idea.
There are plenty of US storage units that offer a wide array of selections of storage options, including self-storage where you yourself can store your variety of outdoor power equipment in your time of need. You can reserve a storage unit for free, always find promotions, and find the best options to store your accessories, belongings, and most importantly, power equipment. The peace of mind that comes with knowing that your equipment is not only stored in a safe, climate-controlled environment but it's also accessible to you whenever you need it and is an easy drive away is worth the search. Some places offer the use of a free moving truck to help move your belongings to storage.
Storing your outdoor power products in an insulated shed or garage can keep them protected from the elements while you look for storage units. If your basement is climate-controlled, that is also a viable option for storing your outdoor power products. If they must be stored outside as a last resort because your inside options don't provide much space, protecting your equipment from corrosion and weather damages may need additional steps like water-resistant covers with clasps to keep them from blowing off in the wind. Always do your best to look for US storage centers to best protect your outdoor power tools. Finding a storage unit can and will protect your outdoor power equipment in a number of ways that will extend the life of your equipment without worry.
Check fluid levels and tire pressure before storage.
There are a couple of tips to consider before storing your outdoor power equipment in a storage unit. To store and protect your equipment properly, check the fluid levels and tire pressure on your outdoor power equipment before storing it for the winter. Low fluid levels can cause damage to the equipment, and low tire pressure can lead to a blowout, both of which are costly and will lead you to the parts department of your nearby power equipment store.
To check the fluid levels of your power equipment, remove the dipstick from the engine and wipe it clean with a cloth. Reinsert the dipstick and pull it out again. Check the level against the markings on the dipstick to see where the fluid level lines up. If the level is low, add the recommended fluid to the engine so that your equipment will be safe in storage.
To check tire pressure, use a tire gauge to measure the pressure in each tire of your equipment. The recommended pressure can be found in the owner's manual of your outdoor power tools. If the pressure is low, use a pump to increase the pressure to the recommended level.
When should you replace your outdoor power equipment?
There is no definitive answer, as it depends on a variety of factors, such as the type of outdoor power equipment, how often it is used, and the climate conditions of where it is stored. Even so, some general guidelines can help you determine when it is time to replace your outdoor power tools.
If your outdoor power equipment is not being used regularly, it's a fair shake to assume that the parts will start to rust and deteriorate. Rust and corrosion can decrease the durability of your power tools in general. In addition, if you live in a climate with harsh winters or summers, the equipment may not hold up as well over time. Your best options are to inspect your outdoor power equipment regularly and replace any parts that are damaged or worn.
If your outdoor power equipment is more than a few years old, it may be time to replace it altogether, as replacing parts can cost more than buying new power tools outright. Newer models are likely to be more energy-efficient and have more features than older models, making them more quality power equipment. It is also important to keep in mind that certain types of outdoor power equipment, such as lawn mowers, may require more frequent repairs as they age.
If you are unsure whether it is time to replace your outdoor power equipment, it is always best to consult a professional.
If you live in Gresham, OR, Moen Machinery, an outdoor power equipment store in Gresham, OR has years of experience helping individuals find the perfect outdoor power equipment to keep your lawn looking its best and improve your outdoor living experience. With a knowledgeable staff that focuses on the interests of each customer, Moen Machinery can help you find the right machine and the best equipment for your needs. They carry a wide variety of equipment, including mowers, pole saws, trimmers, and chainsaws that their team of technicians can assist you and provide you with excellent customer service.
Here's a final checklist on storing your outdoor power equipment.
Clean your equipment before storing it. Make sure to remove all dirt and debris, and sharpen the blades if necessary.
Store your equipment in a dry place that has much space.
Protect your equipment from the elements. If you're storing it outside, make sure to cover it up.
Store your equipment with enough room to avoid damage.
Check your equipment regularly to make sure it's in good condition.
Maintaining space for outdoor living is an important part of many homeowners' lives. Proper storage and protection of this equipment are a necessity to ensure its longevity. Don't be afraid to look up a storage facility or US storage centers to keep your power tools safe from the elements and time. Peace of mind is worth the cost of storing your equipment in the right place.
How To Become an Early Childhood Education Teacher
Early childhood education is an important stage in the development of young children, and selecting the right teachers is essential to ensure that children receive the best possible education. Early childhood education teachers need the right qualifications and experience to ensure that they can provide the best educational environment for students. In this blog, we will explore the academic requirements for early childhood education teachers and discuss why they are so crucial for the success of early childhood education programs. Keep reading to learn more.
How can an associate's in early childhood education prepare you to become a teacher?
Associates early childhood education programs prepare students to become early childhood teachers. These two-year programs provide general education courses and classes specific to early childhood development. An associate's degree in early childhood education can prepare you for a job as an early childhood education teacher. This degree can also provide you with the skills and knowledge you need to work with young children in various educational settings, including preschools, daycare centers, and elementary schools. In addition to completing general education requirements, an associate's degree in early childhood education typically consists of coursework in child development, classroom management, and teaching methods.
An associate's degree in early childhood education can prepare you to be a teacher in early childhood education in a variety of ways. It can provide you with a comprehensive understanding of the developmental stages of young children, from birth to age five. This understanding can help you create developmentally appropriate lesson plans and activities for your students. Additionally, an associate's degree in early childhood education can provide you with classroom experience working with young children. This classroom experience can give you the skills and confidence you need to become a teacher in early childhood education. Finally, an associate's degree in early childhood education can also allow you to network with other professionals in the field. This networking can help you find future employment opportunities in early childhood education.
What is early childhood education?
Early childhood education lays the foundation for future success in school and life. It's essential to provide children with a quality education during their earliest years, as this is when they are developing the skills they need to thrive.
The early childhood years are a time of rapid brain development. The brain is growing and making connections at a remarkable rate, and it's during these years children are acquiring the basic skills they need to learn. They must have opportunities to learn and grow in a supportive environment.Early childhood education programs provide children with opportunities to learn through play. They also help children develop important social and emotional skills, as well as cognitive skills. In addition, early childhood education programs provide a strong foundation for future academic success.
An excellent early childhood education program will help children learn to think for themselves, to be creative, and to be problem solvers. It will also help them develop a love of learning and a curiosity about the world around them.
The benefits of a good early childhood education program are countless. It's a time when children should feel safe, loved, and supported. It's also a time when they should be encouraged to explore, question, and discover. The early childhood years are a time of significant growth and change, and providing children with the tools they need to thrive is essential.
Early childhood educators must be good communicators. They need to be able to communicate with parents, colleagues, and children themselves effectively. This involves listening attentively, responding thoughtfully, and conveying information clearly and concisely. Children constantly learn and explore, and they often require individualized attention and different teaching methods. The best early childhood educators can adapt to each child's needs and keep them engaged in learning.
Five Ways to Show Gratitude to Your Elderly Parents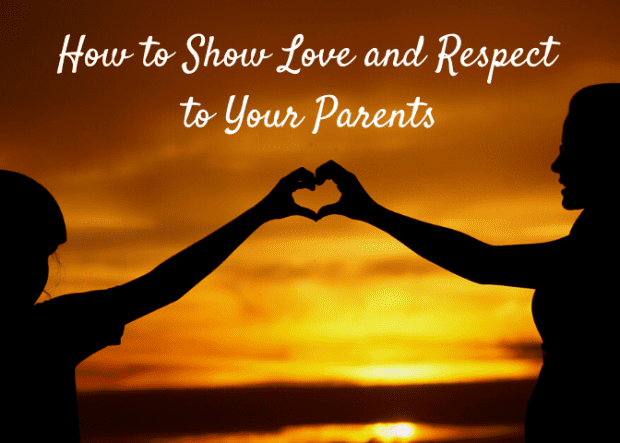 As our parents grow older it is natural to reflect on all they have done for us. From changing diapers and cleaning bloodied knees to supporting us through college, the love parents show is like no other. Wanting to show gratitude is a natural response. Here are five ways you can give thanks.
Flowers
Flowers are a traditional way to show gratitude, having been gifted since the Middle Ages. For elderly parents who may be less mobile than they once were, flowers can brighten up a room and bring the outside into their home. Opt for their favorites or choose classics such as roses or chrysanthemums.
A Home-Cooked Meal
It's likely your parents prepared many meals for you over the years, so why not turn the tables and make a tasty meal for them? Enjoy family favorites or try something new based on their tastes. Food that can be batch cooked is a great idea as a portion can be frozen for another day. If cooking isn't your forte, baking can be a good alternative with cakes and cookies ideal for those with a sweet tooth.
Make Memories
If your parents enjoy day trips, taking them out can be a fun experience for everyone. Be mindful of their limitations and plan ahead so you have strategies to face any potential challenges such as accessibility. Whether it's a visit to the beach, an evening at the theatre, or a meal out at a well-loved restaurant, treating your parents is a great way to show how thankful you are for all they've done. Best of all, it is a perfect way to make new family memories that can be treasured forever. Don't forget to take plenty of photographs!
Support
As parents get older, they may find everyday tasks more of a challenge. Help them remain independent by sourcing items that can assist them such as handrails and swapping fiddly gadgets for simpler alternatives (such as TV remote controls and phones with larger buttons). If staying in their own home is too much for them, it may be time to consider a move. A community such as Bridgewater assisted living can give your parents a new lease of life as well as offering you the reassurance that they are safe and cared for.
Write a Letter
It can be hard to find the right words to show how grateful you are, which is why writing a letter can be an easier option than having a conversation. Think about what you want to say and speak from the heart – it is the sentiment that matters, not the vocabulary or punctuation. A letter can be treasured and looked back at time and again, so write to tell your parents how much you care, and they can reread it in years to come.
However you choose to show your parents how appreciative you are, take time to give them a hug, too. Savor the moment and say two simple words – 'thank you'.
Top Tips For Starting College
Are you about to start college? This will be an exciting and key experience in your life, so you want to make sure that you really make the most out of it. Obviously, starting college is primarily about studying and developing the skills needed to go on and find success in your chosen field, but you will find that college is also a lot about growing up and becoming an adult. This can be a defining period in your life and this post will offer a few tips that should come in useful for new college students so that you can get settled, and find success.
Get Involved Early On
One of the most important tips is to get involved early on. This is a fresh start for you and you will find it much easier to settle when you get involved with everything, including participating in classes, joining clubs and societies, and making new friends. Keep in mind that it can be hard to break out of old habits, so it is important to start off on the right foot and be proactive when you start college.
Master Time-Management
Many new college students struggle to adapt when they start college, which often comes down to time management. For many people, this will be their first time living away from home so it can be a shock to the system and hard to keep on top of everything. Set yourself a schedule that prioritizes your studies so that you can fit everything else around it, such as cooking, cleaning, reading, socializing and hobbies.
Take Notes & Review
When starting a new course, you need to get organized and pay attention throughout. It is important to take notes throughout the term but also to review these notes after each lecture or class and again throughout term. This will help you to absorb the information and really make the most out of your learning experiences. If you are ever struggling, you should reach out and ask for help from your tutor or a fellow student.
Look After Yourself
Starting college can be stressful and difficult, especially if this is your first time away from home. It can also be a fun and exciting time, and a great chance to make new friends and have new experiences. You need to get the balance right between studies and having fun as well as know how to look after yourself properly. This will include taking breaks from studying, eating a healthy diet, getting enough sleep and regular exercise.
You Can Transfer
It is also important to be aware that you can transfer if you find that it is not a good fit for you. Many students end up transferring to a different college and this could be for any number of reasons. Visit CampusReel to learn what the requirements are to transfer to a college like the University of Alabama.
Hopefully, these tips will come in handy for new college students and help you to find success, and enjoy your time at college.