How to Use Medical SEO to Boost Your Office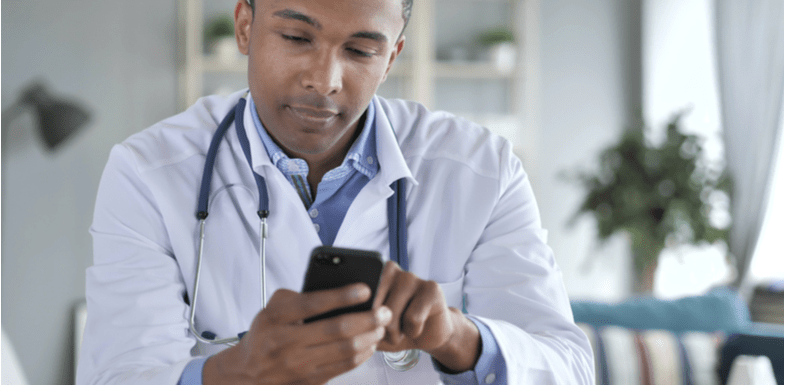 Healthcare practitioners can use search engine optimization (SEO) to boost their hospital or clinic website's online visibility. Medical SEO caters to clients needing more leads or conversions for their sites to grow their patient database.
There are several ways that healthcare professionals can leverage top b2b seo agencies to increase their online presence. Read on to learn more about these strategies.
Add Tags
Tags are HTML codes added to texts to signal search engines about the content. Search engines understand page content with the help of tags, Digitalauthority.me reports.
Here are three tags that you ought to give in mind when optimizing your page.
Title Tag
The title tag, also known as the meta title, is the title that appears on the search results page. You and search engines see this tagged title when you run a search.
For instance, if you type "medical practices" on Google search, the titles you see listed on the search engine results page (SERP) are the title tags. An example is "Types of Medical Practices | ACP," which appears on the SERP for this keyword.
Ideally, the meta title is 50 to 60 characters long and contains your primary keyword. You do not need coding skills to create a title tag, thanks to today's user-friendly content management systems (CMSs). You simply type a title in the title box, and the system automatically generates codes to tag it. But if you must know, the HTML code for tagging a meta title is <title>.
Description Tag
The description tag is the summary of the page's content. It's what you see under the meta title in the SERP. With this tag, you can tell users more elaborately what your page contains. So they get more reason to click and visit your page. Description tags can be as long as 50 to 160 characters.
If search engines find the description tag relevant to a user's search query, your page can land a good ranking in the SERP for this search. So, include your primary keywords in your description tag. Again, adding description tags is relatively easy in most CMSs, where there is a dedicated space for it.
Alt Tag
Alt tags are HTML attributes applied to image tags to provide a text alternative for search engines. Product photos, for instance, with alt tags can boost an ecommerce store's SEO.
Images can be crucial to how people interpret a web page, but search engines cannot understand them. Alt tags provide search engines with text to interpret. Images with properly formatted alt text help Googlebot index and rank a page.
Besides, some people search for photos like before and after pictures of medical or dental procedures. Your images could appear in their search results if their query matches your alt tags. Meanwhile, if photos take time to download, users can read the alt tag and understand what the image is about.
The alt tag can be as long as 80 to 100 characters. You easily add it to images that you upload to your CMS.
Write More Content
According to Entrepreneur Magazine, informative website content makes clients productive by helping them make an informed purchasing decisions. Meanwhile, having more content allows your prospects to learn more about your practice and services. When coupled with relevant links, the content allows users to explore a topic further.
Content proves to be the most beneficial component of SEO. It provides a rich opportunity to carry links and tags, which are search engines' basic requirements.
Write well-researched articles within your specialization or expertise. Such content helps search engines determine your authority and relevance to searchers' queries. Long-form articles of at least 1000 words are also ideal as search engines perceive them as more helpful.
Well-written and optimized content can also improve brand image through its discussion of the unique benefits of a product and its robust link-building activity on the internet.
Invite Influencers
Suppose you have promos for your clinic or hospital. The fastest way to promote them is by inviting influencers such as famous bloggers and vloggers to showcase your clinic or feature service.
You can utilize medical SEO by tapping personalities to create videos featuring your brand or mentioning the clinic's services. Choose an influencer who shares a similar target audience with your brand, and encourage featured blogs and vlogs that promote shared values and community interest.
Provide the URL links of the website, social media pages, and landing pages that you want bloggers to include in their articles to help increase your backlinks. Also, give a list of keywords that bloggers can naturally mention inside their writings, as these will serve as anchor texts to the links you have provided.
For vloggers, give some sample meta tags and descriptions that they can include in the video introduction that features your brand. Influencers are like celebrity spokespeople who have many followers and can widen your brand's exposure.
Improve the Website's Speed and Make it Mobile-Responsive
Increase your website's speed and make it more mobile-friendly or mobile-responsive for better optimization. You can purchase more storage space for your website or buy a dedicated server so it can download files fast and store more details from users. More so, you can ask your developer to add settings to your website so it can fit the screen of cell phones.
Work on improving your website more and aim for a simple design so you can reduce photos and graphics that can prolong download time. A fast and responsive website has a better user experience than ordinary sites. When a website has a superb user experience, search engines love it and recommend it highly on the search engine results page.
A website with an excellent user experience receives a favorable response from actual users. Visitors may leave positive feedback and reviews about the site, which will help your website rank high in search results and boost the online popularity of the clinic.
Final Words
You can use medical SEO to boost your site's presence on the internet by showcasing quality articles with tags and links. Boost your link-building activity by inviting influencers to mention your brand and share your post. Work on delivering outstanding client service through a highly functional responsive website that is friendly to mobile phones.
Medical SEO is still the best way to help your website rank higher in SERPs and receive inquiries for your clinic.