Importance of integrated collaborations during an IT Incident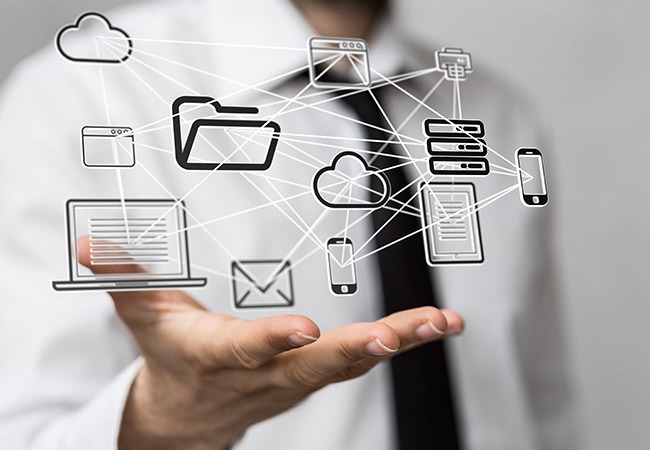 One can't seamlessly manage IT operations without thinking about Incident responses. Downtime can be devastating especially for a digital business that is developing high-velocity applications. Threat counts and complexity are rising exponentially, which adds heavy workloads to IT incident operations.
Unfortunately, many companies fail to prepare for this inevitable occurrence, so they respond in an unorganized, panicked manner. Investing in the necessary tools and establishing best practices not only allows incidents to be resolved as quickly as possible but also enables organizations to learn from incidents and be more resilient in the future.
To resolve these issues, collaboration is crucial to an incident response team's success. This boosts innovation, efficiency, and success by improving your team's ability to work together and solve problems.
Most organizations believe that their incident response personnel can become 38% to 100% more effective if they can collaborate better. This shows that businesses need to think beyond the conventional siloed tools that don't communicate or share data. Leveraging integrated collaboration for security and IT ecosystem that controls processes, detects threats, and resolves problems.
These collaborative technologies can improve the effectiveness and accuracy of the human factor when different teams are working on estimate maker incident detection and response. Look for integrations and automation of controls, policies, and processes as well as workflows and data sharing among IT and incident response teams. There are many automation tools like Selenium, Salesforce, Power BI, Tableau which is helping cut down the manual works of the team. To get a hold of the modern tools, some organizations even arrange a training process for the co-workers in technologies like RPA, Selenium, Salesforce, Big Data, Tableau Training, etc.
We cover ways to collaborate, how to know if you're not collaborating, and how to boost incident collaboration in the workplace. However, what are the real benefits of integrated collaborations during an IT Incident?
Advanced Threat and incident Management
Enterprises are reshaping their approach to incident response to meet the challenge of advanced threats, and are looking to improve detection and response, as well as other aspects of threat defense.
Businesses can focus on incident response with efficient tools that embrace a comprehensive set of endpoint detection, analysis, incident response process, and remediation tools used in IT operations.
Remote control and automate to Improve Processes
Companies can streamline collaboration by conducting certain processes remotely and by automating tasks. As part of rapid response, remote containment, mitigation, and remediation are highly valued across all geographies.
Using a collaborative and centralized system, team members can handle incidents, regardless of where they are located. Incident response team data sets, commands, and alerts are used to assist endpoint and network operations when investigating data. This promotes consistency and accuracy.
Blameless Communication between teams
With real-time chat tools, members of your team can easily communicate across the organization. Using tools that record the incidents allows the incident response team and stakeholders to see what's happening and be up to speed at any time to resolve the issue.
When the incident has been resolved, conduct a blameless postmortem session with your team members. This will help them improve the reaction to similar incidents and act proactively. Instead of pointing fingers, work together to share information to improve the efficiency of the system.
Identify and focus on the business bottom line
Incident response software is more than a communication tool, by a means of ensuring developers and operations work together to deliver real business value.
Track metrics such as IT incident duration, estimated time to repair, and mean time between failures to understand your team's rate of improvement as well as accelerate productivity. This can help you gain insights into the incidents and achieve your goals faster.
Unified Workflows for better collaboration and faster resolutions
Using the correct messaging and communication tools to reach appropriate people is critical, but all the pertinent data from current and historical incidents should also be available.
It is essential to sort incidents by key metadata, view a chronological list of updates that contributed to the problem, and provide commentary, context, and outcomes. The collaboration will be easier and more productive with a proven set of integrated tools that consolidate all necessary data in one place.
Conclusion
Incident management relies heavily on postmortems. If you can relate a new incident to a past incident, you can figure out if the problem has already been solved. You can then have all the information you need on hand if a similar incident happens in the future. With integrated collaboration, all your team members can be aware of the incidents and perform well in their roles during incident response.
Using the principles described above will make your IT incident management easier, more efficient, and more communication effective for incident response teams. Most importantly, it allows teams to focus more on developing their business. For better incident management you need an integrated collaboration tool that can make all the above recommended practices best possible.
Get a demo to learn about Zapoj, a versatile incident response solution is engineered to implement an integrated collaboration for your rapid recovery.