Insulated Tarps: Why You Need One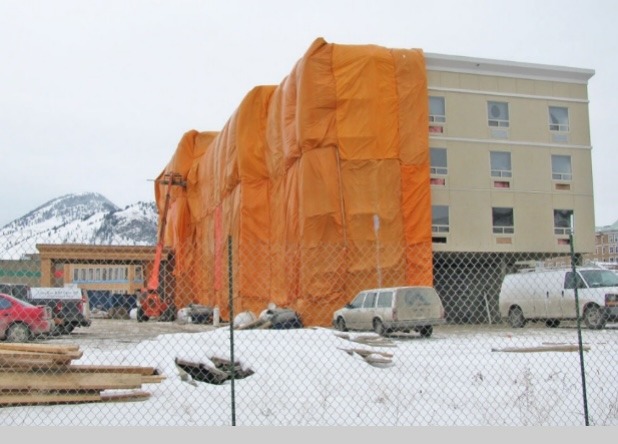 Insulated tarps are much more important than you can ever imagine. Not only are they used to insulate a home during harsh winters, but they are also used to cure concrete in commercial applications and are found in various building projects.
An insulated tarp has versatile qualities that can be applied to various applications, such as covering a boat or keeping a dog kennel warm during the winter. Let's discuss what an insulted tarp is and why you may need it.
Let's get started!
What is an insulated tarp?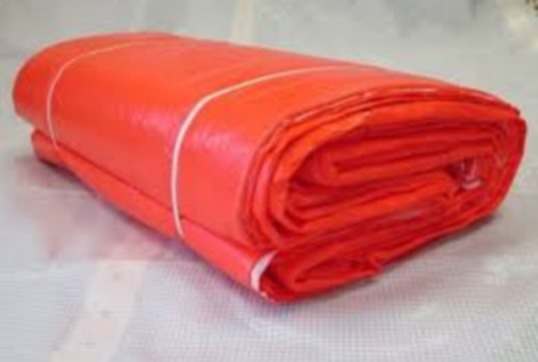 Insulated tarps are winter enclosure tarps used in countries with cold climates for general construction and industrial maintenance. Insulated Tarps are made of 8×8 poly tarp layers of closed-cell PE foam.
The purpose of these tarps is to insulate and regulate temperatures within heated enclosures. Each tarp is produced with rust-resistant brass grommets sewn into all completed edges. Insulated tarps are meant to withstand cold temperatures strong winds.
Insulated Tarps are resistant to sun, water, and mildew, making them ideal for temperature control applications. They can be hung vertically as a building enclosure or wind block and laid flat as a curing blanket for concrete.
Instances when you need an insulated tarp
A typical tarpaulin can block the rain, but an insulated tarp has many uses. These uses include:
Thermally insulate the windows
Winter arrives with force. During the colder months, the most heat is lost through the windows. Glass is a relatively good heat conductor; hence, it is susceptible to heat transference: when the warm air inside hits it and becomes cold from the overwhelming cold air repeatedly pressed against its exterior. Each pane of glass represents a mini-battleground between heat and cold, and you can believe that the cold air will ultimately prevail.
Using tarps to insulate your windows is quite simple and inexpensive. You can obtain white tarps that still permit some light to pass through, so it won't be too gloomy. Simply take measurements of your exterior window frames and cut huge tarps to fit those dimensions. You can break them into smaller pieces, attach them for the winter, and enjoy decreased heating bills for the duration of the season.
Insulate your garage
The garage is a component of the home that is typically overlooked. There is no insulation in the walls, and the flooring is often concrete, so a lot of cold sinks into the concrete and keeps the interior cool. As long as your roof is properly patched and there are no water or snow leaks, you can use a tarp in your garage.
The most important aspect is insulating your garage door from the inside to form a good seal when it closes. Use an insulated tarpaulin around the inside of the windows and as a door seal over the entrance to the home. You can accomplish this by attaching it to a point above the door and allowing the remaining part to hang down.
To keep your kennel warm during the Winter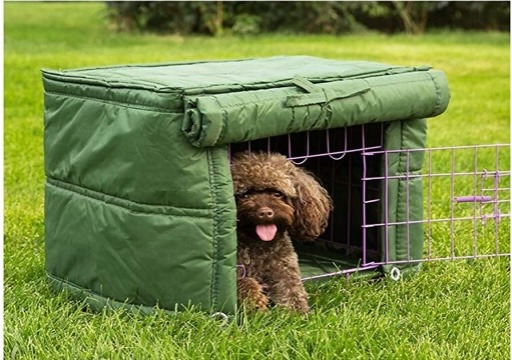 No matter how cold or icy the ground is, your dog must still need a place to relax. They cannot be confined indoors constantly. You can make an outdoor dog kennel with insulated tarps that retains heat well.
For concrete curing
Depending on the size and complexity of your project, concrete curing can take days or even weeks. It is not meant to be applied in layers; it must cure all at once. If you intend to do this, you must adequately insulate it so that moisture and humidity do not impair the curing or cause it to take longer.
If you properly put a tarp over concrete, it may take a bit longer to cure, but it will also be done correctly, so you shouldn't experience too many irregularities.
Are insulated tarps more pricey than non-insulated ones?
Indeed, there will be a price difference when compared to normal poly tarps of thin quality. If sufficiently taut, a 0.006mm poly tarp will not sustain any warmth but will keep the rain out and provide some wind protection.
Unfortunately, they are more expensive, but when you consider what you receive, it makes perfect sense. Insulated tarps are significantly heavier than standard tarps because they are lined with a particular material. Insulated tarps also last longer.
Are insulated tarps worth it?
It depends entirely on your needs. It is worthwhile if you need to keep your residence secure and warm during the winter. If you want your dog to stay warm and ensure that your dog kennel has a full wraparound, it's worth it.