IQ OQ PQ: Quick Introduction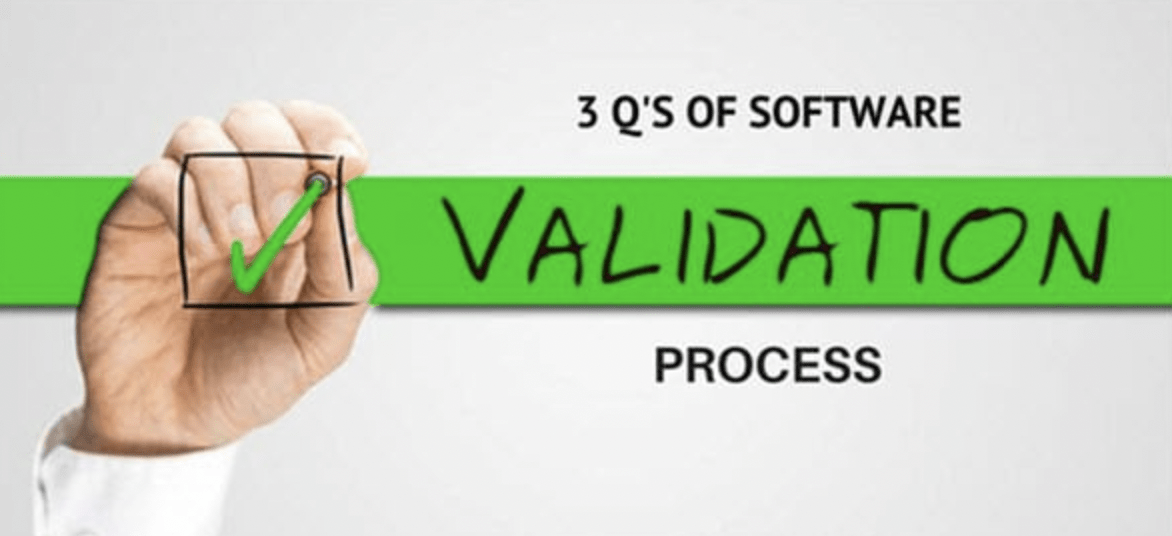 When it comes to meeting regulatory requirements, sometimes the laundry list of abbreviations and terminologies involved in the validation process can be pretty confusing.  Even though IQ OQ PQ may not easily trip off your tongue, we can't overestimate its importance in the quality assurance and qualification process.
To help you get started, we've put together a quick introduction to IQ OQ PQ.
What is IQ OQ PQ?
IQ OQ PQ stands for Installation Qualification, Operational Qualification, and Performance Qualification, respectively.  It refers to a series of sequential steps, procedures, or activities that heavily regulated industries must undertake to validate their new pieces of equipment, processes, and utilities.
The emphasis is on qualification, which encompasses the activities or procedures you must carry out to demonstrate that your equipment, processes, or utilities perform correctly and are suitable for their intended purpose.  Typically, you must undertake these critical steps before starting mass-production of highly regulated products like medical devices, vaccines, or medications.
The quality assurance process is broken into three phases: Installation Qualification (IQ), Operational Qualification (OQ), and Performance Qualification (PQ). Together, they're known as IQ OQ PQ.
You can think of IQ OQ PQ as a set of activities.  The most important outcome of all three phases is a critical document that serves as evidence that qualification requirements have been met.
IQ OQ PQ is often an integral part of current good manufacturing practices (cGMP), so keeping accurate, complete, and verifiable records is vital.  IQ OQ PQ must follow the ALCOA rule of collecting data, meaning the records must be Attributable, Legible, Contemporaneous, Original, and Accurate.
What is Installation Qualification (IQ)?
As you might already suspect, IQ is the first step in the validation process. It involves acquiring and documenting evidence that the equipment has been delivered and set up on premises with supporting systems according to design specifications.
This phase aims to confirm that equipment specifications coincide with those provided by the process design (i.e., the equipment manufacturer).  This step also ensures that the piece of equipment has been correctly transported, delivered, and installed. Issues to check during the IQ phase may include:
Verifying the right piece of equipment was delivered
Determining if parts are missing or damaged
Ensuring intended hardware has been appropriately configured and meets applicable software requirements
Determining that material construction matches the design specifications
In practice, if you are adding a new piece of equipment, the design specifications should define precisely what is in it. That means everything from the exact materials used to make the item to the kind of power source it accepts.
IQ is a way of testing the equipment's materials and evaluating the means of accommodating it. So, first, the organization will consider the equipment material, construction, and other design specifications.  For instance, if you specified that your manufacturing equipment should be constructed from 304 stainless steel, you'll have to conduct a test to verify it is indeed built using 304 stainless.
Likewise, if you noted a three force power motor in your design specifications, you must verify it is a three force power motor. The same goes for power requirements, power output, and power source – they must all be consistent with your design specifications.
What is Operational Qualification (OQ)?
Next in the validation process is operational qualification.  As the name suggests, this phase is vital for challenging and verifying the operating parameters of the equipment, process, or utility after installation has been completed.
By definition, OQ is the process in which evidence is obtained and documented, often under controlled conditions, that the equipment and its supporting hardware and software perform as per the design specifications.  The goals for this phase are to verify that the equipment operates according to the design specifications, and determine how operational variables like pressure, humidity, and temperatures affect materials.
For example, if you specified that your machinery would run in the 100-200 RPM range, you'll want to verify these operational parameters at this stage.  You can also determine if the safety systems are performing as described in the design specifications.  Are specified operating conditions resulting in desired outcomes?
For instance, if you ordered vaccine-grade freezers that meet the ultra-cold storage needs for the fully-approved Pfizer-BioNTech COVID-19 Vaccine, you must ensure that they will consistently maintain the ultra-freezing temperatures. The same is true of the equipment power usage and vaccine-holding capacity.
What is Performance Qualification (PQ)?
The third and final phase of the IQ OQ PQ validation process is performance qualification.  This step puts your new piece of equipment to the most crucial test: performance challenge!
Technically speaking, PQ is the phase that involves the collection and documentation of evidence that the equipment will consistently perform as intended.  Does your new utility, equipment, and its supporting system, as set up, perform according to the approved process specifications and method?
As you may have noticed, PQ sounds much like OQ.  Both involve challenging the equipment's operational performance.  But there is a subtle difference. In the PQ phase, the equipment is challenged under real-world load rather than being tested under controlled conditions (i.e., when empty).
For instance, you can check that the equipment runs at a specified RPM when empty during the OQ phase.  But, at the PQ stage, you want to know if it indeed performs at the same RPM when processing actual products. Can the machine still achieve 200 RPM with 100 tons of materials?
The primary aim of the PQ phase is to test the equipment under authentic process conditions. One of the issues organizations check during this step may include if the process limits established during the operational qualification phase result in repeatable and stable production of desired products.
The phase can also dwell on the variability in results and process under many different conditions, such as when capacity is near empty, half capacity, and at full capacity.
When your equipment has successfully gone through and passed the three critical validation phases, it is ready for use in under intended process conditions.
Conclusion
IQ OQ PQ is a stepwise process that involves the three key phases of process or equipment validation: installation qualification, operational qualification, and performance qualification.  These cGMP protocols are all designed to validate that the equipment is well-made, installed correctly, and operates as intended.