Is cat food cheaper at Amazon?
Amazon appears to dominate the world nowadays, and there's a reason for it.
Amazon is the world's biggest online store, and one of its main selling points is that it delivers things right to your door. Since's really handy, and now that it has its own shipping crews, you can obtain things quicker than ever before.
With an Amazon Prime membership, you can have things delivered to your home in as little as two days!
The Rapid Growth of the Pet Market
Pet care has been constantly rising year after year, with the most recent figures from the UK's Office for National Statistics predicting that spending on pets and related products would reach £9.9 billion in 2022, up 170 per cent from 2005.
Covid has influenced a spike in pet ownership not yet covered by ONS statistics, but recently revealed by the Pet Food Manufacturers Association, showing that 3.2 million households in the UK have obtained a pet since the beginning of the pandemic, with Gen Z and Millennials driving the majority of the increase.
Pet Food Manufacturers Association
Pet owners have begun to spend much more on their pets on average over the previous five years, producing a mini-boom for businesses and merchants in the pet industry.
Amazon's Dominance in Pet Food
Amazon's sales of pet food have increased by 67 per cent in the previous two years, while sales of other pet products have increased by 79 per cent, with dog and cat food now earning £11.5 million in income per month (£138 million per year) on Amazon UK.
Amazon has long had a stronghold on the pet food service industry, but the significance of this has grown in recent years, with Amazon creating bespoke areas in their warehouses for the rapid handling of import and export pet food products, as well as specific warehouse machines and equipment to enhance the easy movement of large and heavy bulk pet food items.
With pet food becoming a high-volume, highly commoditized product category that is often purchased in bulk and is too heavy to pick up unless you have a vehicle, it was the ideal sector for Amazon to conquer online.
Perhaps more striking is how comfortable some of the major businesses have grown when it comes to selling on Amazon, approaching it more like a grocer, earning growing sales and so much more.
So is it a Good Option to Purchase Cat Food from  Amazon?
Amazon.com deserves praise (or blame) for revolutionising the way we buy. The e-commerce behemoth's limitless virtual aisles, apparently unlimited selection, and simple same-day delivery save us valuable time, allowing us to do anything from watching movies to getting groceries from Whole Foods without leaving the home.
Sure, the infinite online shop has the most inventory, but it may also cause choice fatigue as you click through a dozen similar things with various brand names. That is only one of the reasons why some customers look for the finest Amazon alternatives online.
Some wish to support a smaller firm (Amazon CEO Jeff Bezos is worth over $180 billion), while others have been convinced to spend their money elsewhere after doubting the online retailer's ethics and sustainability. 
Feedback from other customers isn't always accurate, either, because many vendors try to trick the system by adding plenty of fake reviews. Amazon has taken steps to combat this in recent years, including the "Verified Purchase" setting, although committed scammers can still get around it.
It's unusual, however, that you won't be able to find what you're looking for, which is useful if your cat or dog follows a specific diet or if you're expecting to find a toy he's never tried (and destroyed) before.
Additionally, the company goes out of its way to ensure your satisfaction, and returns are simple and straightforward. But still, there are some pros and cons, lets check them:
Pros 
Wide spectrum of varieties
a great tool for tracking down hard-to-find things.
Scammers are being hunted down by the company.
Cons
Choosing from so many options might be a struggle.
Merchants aren't all trustworthy.
Inundated with fake reviews from former clients
What Are the Best Amazon Alternatives for Online Shopping?
You can support a variety of solid Amazon alternatives online. These online stores provide a tailored selection of items, removing the impression of being overwhelmed by swiping through hundreds of options. Customers who care about the environment and social equity will be pleased to learn that many of these businesses are B corporations, which means they must maintain a certain amount of transparency and responsibility, as well as adhere to stringent environmental and ethical criteria.
Try Pet Haus Once:
It's no surprise that Pet Haus' whole shop is designed to make your life easier as a pet owner. A variety of options are available when it comes to shopping pet food dubai is a good option to consider. 
This is undoubtedly helpful, but how much time it saves is incredible. Simply typing the brand name into Google's search box will provide results in a matter of seconds.
To be fair, they do a better job of curating their categories than Amazon does (for example, "big breed dog food") (who seems to rely on merchants to self-categorize). Even though there are a lot fewer reviews at Pet Haus than on Amazon, they're just as trustworthy as Amazon's reviews.
To make things simpler for customers, Pet Haus places nutritional information at the top of the page. There are also webinars from professionals on a variety of issues, such as how to make the transition from one kind of pet food to another.
Depending on your shopping preferences, you may want to use one or another. We believe Pet Haus is a better option if you're just shopping for pet products because of its great refund policy, pharmaceutical section, and user-friendly website.
If, however, cat or dog food is only one item on a protracted grocery list, you may find it much easier just to do everything at Amazon. This is particularly true if you've signup for Prime and would like to rationalise the expense.
Does iPhone Insurance cover stolen phones?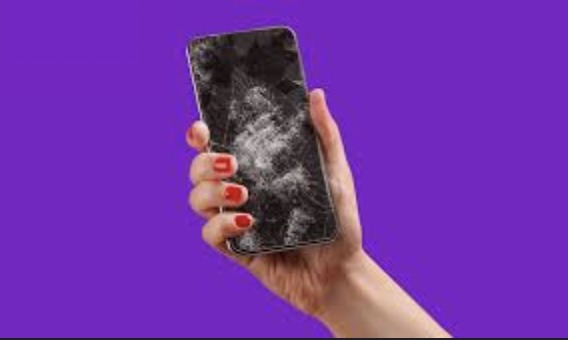 In all likelihood, purchasing phone insurance is at the bottom of your to-do list. After all, you're not the kind to have your iPhone stolen. However, all it takes is one theft to make you wish you had proper insurance.
There are several factors to consider when deciding whether or not to get iPhone insurance. Is it prudent to protect one's investment in a smartphone against the possibility of a cracked screen by purchasing insurance? When it comes to water, what are your plans? Which option is best for you, though?
Having iPhone insurance:
No matter whatever iPhone model you have, the notion of being without it for any time might be upsetting. Your iPhone is more than just a phone; it is an integral element of your daily routine. Most breakdowns happen outside the typical warranty term. leaving you responsible for the high expense of repairs.
Get your iPhone Insurance before it's too late and get financial coverage against breakdown, damage, and more.
What exactly is phone insurance?
You may get iPhone insurance in various packages, including those designed for renters and homeowners.
Damaged, stolen, or lost iPhones are generally covered by iPhone insurance. However, the terms of your policy will determine what is and is not covered.
Do homeowners' or renters' insurance cover phones?
Few individuals know that renters' and homeowners' insurance may help pay for a replacement phone if it is stolen or damaged. Such plans often automatically cover theft, vandalism, fire, and other disasters.
Therefore, your house or renters insurance will compensate you if your brand new phone is stolen from you when you are out enjoying at a party or being picked pocketed in a foreign country.
Always try to cover your kitchen appliances with appliance insurance plans to face such emergencies in case of electrical/mechanical or accidental breakdown.
Mobile iPhone insurance vs renters insurance:
There are separate insurance policies designed to protect your phone in addition to your standard house or renter's policy. For example, you may get some from your phone's manufacturer, such as Apple and others from your service provider, like AT&T, Verizon, etc.
Compare the coverage provided by these plans to that provided by a standard renters or homeowners insurance policy, and you'll notice a few key differences.
One key difference between these plans and renters insurance is that the former covers accidental damage such as shattered screens or spilt liquids while the latter does not.
Theft protection for your iPhone or Android is not included in the standard plan from shops like AppleCare+, but it is covered by renters' or homeowners' insurance.
Nevertheless, certain insurance policies offered by retailers or carriers may shield your phone against unintentional loss or theft. Get more information about the coverage you have.
How else does cell phone protection work?
In addition to your phone, additional devices may be covered by the insurance offered by your phone's manufacturer or carrier. That's why "Phone & Device Insurance" is a common term for this kind of protection in the business world.
Other electronic devices that may qualify for insurance are:
Desktop/laptop computers
iPads, other tablets, and e-readers (like Kindles)
MP3 players and iPods
Video game consoles
Cameras
What kind of cell phone protection package is recommended?
Your budget, use patterns, and willingness to make an up-front purchase of a new device should all be considered while deciding on a plan. If you have a history of misfortune with your phone, it's probably a good idea to get both renter's or homeowners insurance and a policy from your carrier or shop that covers damage to or loss of your phone. You decide.
It costs more to replace a stolen smartphone than to mend a broken screen on the same device.
What is Covered?
Unintentional Damage
Theft
Breakdown
Water Damage
Fixing or Replacing
Protected for up to 90 days, wherever you may be.
What is not Covered?
The Unintentional Loss of Electronic Monitoring Equipment
If you lose your mobile phone and don't report it to your airtime provider within 12 hours, they won't replace it unless you pay a replacement fee.
Tech Products or Cell Phones Bought Via Online Auctions
If you suffer a loss, report it to the police within 24 hours and get a loss report number.
Defects in Appearance Only, Not in Function
Cases when neither proof of purchase nor proof of ownership is readily available.
How about accidental damage coverage?
You will be covered for any unintentional damage to the Gadgets you insure will be covered and, if necessary, replace them if they can't be fixed.
How old must my products be?
As of the policy's effective date, the device must have been acquired from the maker or network provider and not be older than 18 months.
If my gadgets go missing, what do I do?
Should any of your electrical devices go missing, be assured that they will reimburse you. If just a fraction of your electronic gear were taken, you would only be compensated for the amount taken.
Where do I stand concerning a cancellation?
If you determine that this policy does not fulfil your insurance requirements within 14 days of purchase or receipt of your policy papers, you may request a full refund of your premium. If no claims have been filed or processed, your premium will be refunded. After that, you're free to revoke coverage whenever you choose, but you won't get your payment back.
What characteristics make a company ethical?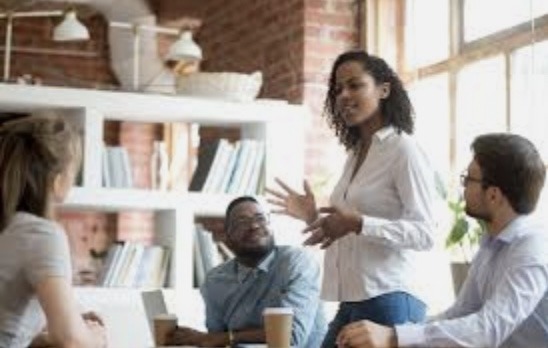 Today, most businesses are profit-driven. They focus on earning as much as possible with little regard for how their decisions affect the environment, employees, and community. Fortunately, these businesses can be ethical and successful at the same time despite there being a thin line between the two choices.
So what does an ethical company look like? With these five characteristics, you can build an ethical business and fully realize your endeavor without sacrificing one in favor of the other.  Keep reading!
1. Integrity
Business integrity entails acting in honor, whether in a public or an office setting. It's doing everything right to keep the reputation of the company intact. Some integrity practices include implementing mechanisms to conduct a thorough and transparent investigation when employees report it.
Offering the same punishment to the managers and front-line employees for the same mistake. It also demonstrates integrity when the top management encourages employees to be creative and work hard rather than meet certain quotas or close a deal, no matter the cost.
2. A Set Of Core Values
Each business has its core values or principles that guide its actions. These values, vision statements, and mission are integrated into every area of the business, and when implemented to the core, they drive a brand to the top.
An ethical company clearly outlines these principles and ensures each member can access them. The top management uses the values to measure how other business activities align with them. They also live by them and set a good example for the employees.
3. Safe Working Environment
An ethical company puts its employee safety above everything else. They understand that the employees are the force behind high-profit margins and brand growth; hence, all measures to ensure workplace safety are guaranteed.
They develop preventive measures to reduce workplace injuries and prompt response mechanisms in case of an injury. They also conduct regular training to sensitize employees to adhere to safety measures.
4. Respect For Employees And Customers
Without a doubt, a business cannot be where it is today without the help of employees and customers. These two groups of people deserve recognition and respect. An ethical business treats its employees respectfully and equally regardless of rank.
It also ensures employees' health and safety in the workplace are looked after. On the part of customers, an ethical company shows respect by listening to their complaints or comments and solving them to their satisfaction. It also introduces environmental practices and social activities to improve the community's well-being.
5. Concern For The People And The Environment
An ethical business shows concern for every person or anything impacted by its operations. Whether it's the employees, customers, investors, stakeholders, community, or the environment, they ensure every decision does not negatively affect any of these groups.
They also develop programs aimed at improving the well-being of the community and environment. For instance, they plant trees, conduct clean-up exercises, and help the less fortunate in the community.
How An Ethical Business Looks Like
An ethical business has integrity and operates within set core values. It also develops a safe working environment, shows respect to the customers and employees, and genuinely cares for the people and the environment. Review the above features to find the right company for your investment.
Floor-Length Evening Gowns – Feel Like A Queen!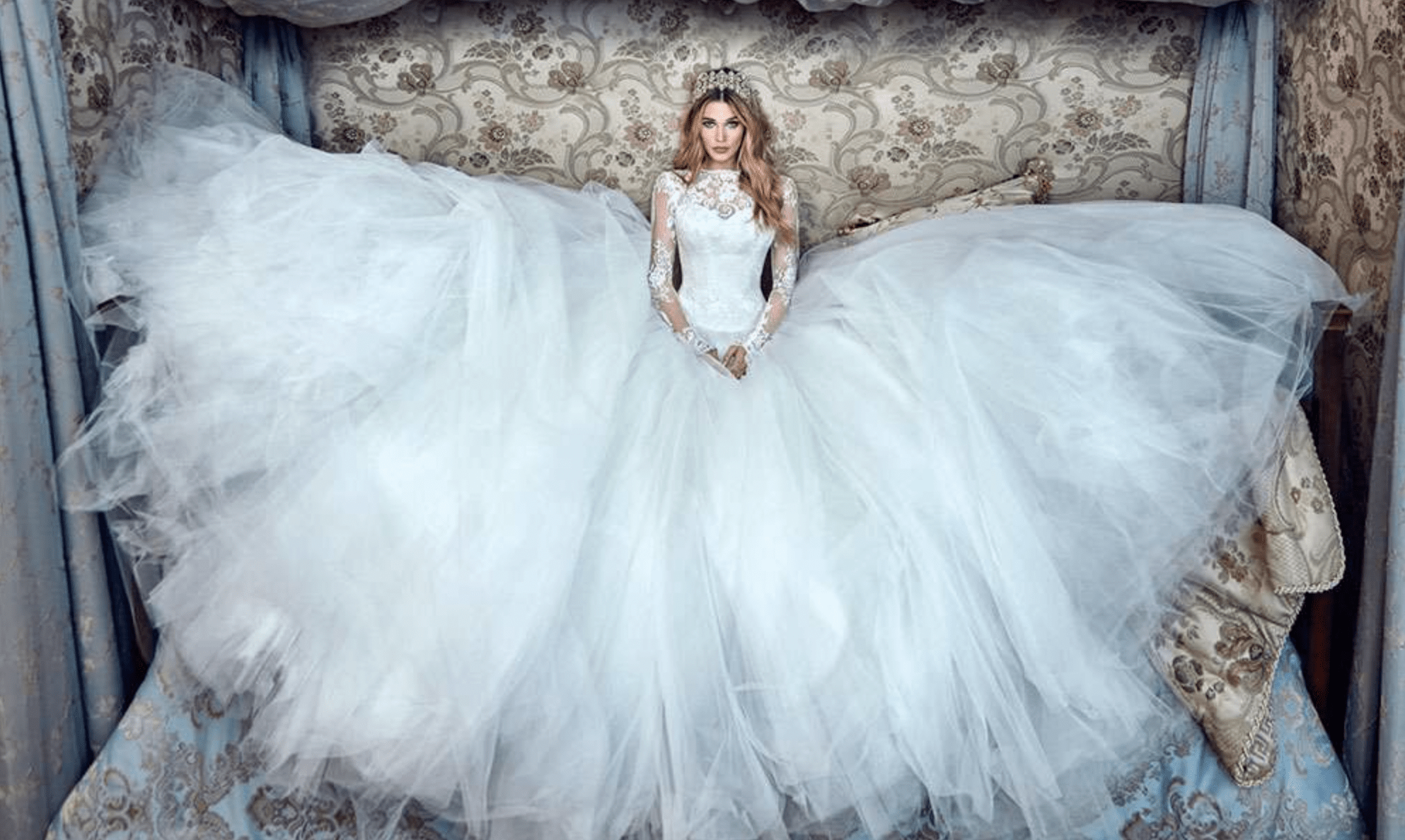 The feast atmosphere, sophistication, and natural beauty are combined with floor-length evening gowns. This eternal classic is ideal for a hot day and a fantastic evening. Do you want the most vivid emotions? Then it's time to venture into a tremendous fashion experiment and choose your ideal evening dress on https://itsmilla.com/collections/evening-dresses.
What Are the Trendiest Colors for Evening Gowns?
Shades and colors allow us to look our best. It is enough to choose the floor-length evening dresses color correctly, and the outfit will look truly royal.
First of all, consider your color type:
A floor-length black evening dress is recommended for "Winter" ladies. Your black hair and blue or brown eyes will look stunning in black.

Red womens formal dresses are an excellent option for the "Autumn" woman. A charming owner of light skin and freckles, with red or brown hair, will involuntarily attract the attention of others in a red outfit.

A white dress looks good on brown-haired, brunette, and dark-skinned girls. The shade of your white dress should match the color of your skin.

Blue looks perfect on blondes and brunettes. If you are lucky to have a "Summer" color type, pay attention to the light blue palette.

Green is ideal for representatives of the "Autumn" color type. A spectacular evening dress in olive muted green blooms on red-haired girls with light skin.
There are better options than dull, faded shades for formal evening dresses. When choosing an outfit for a celebration, choose complex saturated colors. After all, beauty is different: an incorrectly chosen tone, even of an ideal style, can shade the color of the face and eyes. Having made the right choice, you will conquer others with a brilliant appearance and feel more confident.
How to Buy Long Evening Gowns and Not Miss the Size?
It is convenient to choose clothes in Milla Dresses online stores, but how to choose a dress that fits your figure perfectly without trying it on? It would seem that everything is straightforward – The Milla shop offers a size-matching table. But, women often feel confused and make a fast choice without considering the specifics of a specific dress model.
To choose the right clothes online, it is best to contact specialists. All you need is to measure your parameters. Online store consultants work with real-life models, so they know how they fit the figure well. It will help you decide on a style and the optimal size. Shipping through the USA and worldwide is available.