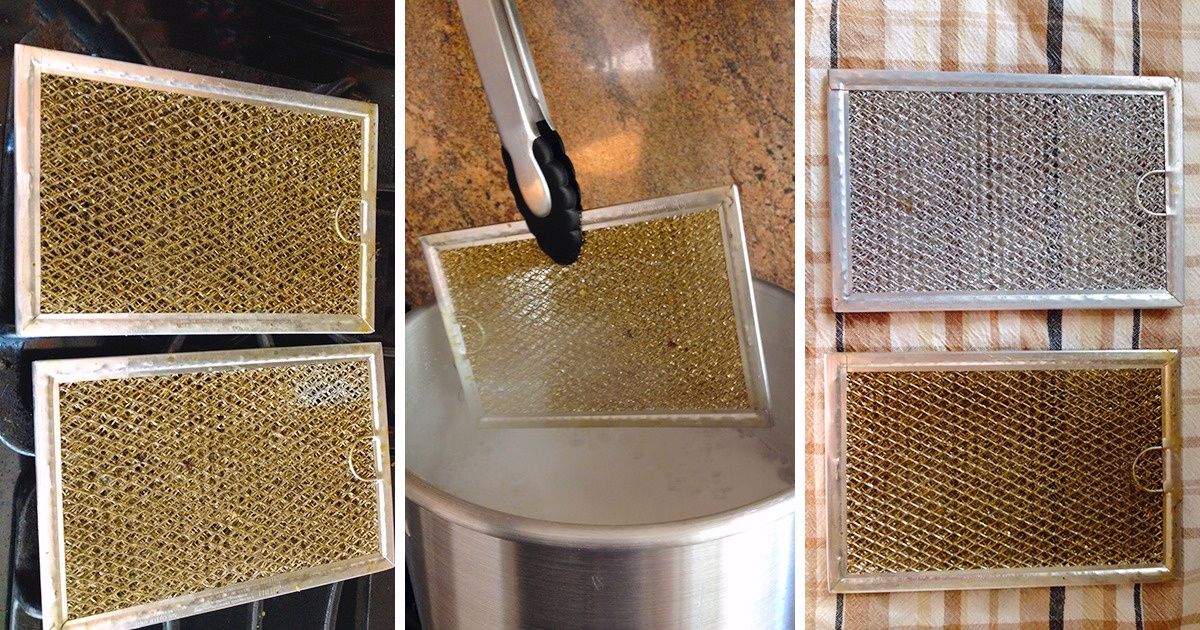 When it comes to your home, kitchens are the first place to become messy. Once you clean up it's only a matter of time until the room needs cleaning again, a never-ending cycle of dirty dishes stacked up, food on the floor and a fridge that needs a deep clean. Nowadays, the kitchen is a part of the house that is celebrated not only its functionality, but also for the social aspect it brings to the house. Spacious kitchens, in addition to those that opt for open-plan designed kitchens are becoming increasingly popular, as they create a space that is comfortable for people to get together, spend time in one another's company while also enjoying some great food and drinks. A disorderly kitchen can feel like a burden to tackle, however thanks to the world of hacks, there's a solution for everything. On social media platforms such as Instagram and Tik Tok, there has been a surge in domesticated influencers who focus on home organisation and cleanliness. They provide hacks for everything, which are essentially quick ways to achieve the most hygienic and aesthetically pleasing home. There's plenty of hacks for everything you can think of, and kitchen cleanliness is no exception. Here at We Buy Any House we have compiled our top tips to help you clean your kitchen.
The "Outside-In" Method:
The "outside-in" method is supposed to make cleaning your biggest messes easier. The process becomes easier as you start from the outer edges of the mess and work towards the center of the mess. According to cleaning experts, this is a great way to keep up the cleaning momentum and ensure that you don't lose pace while you are cleaning.
Hoovering Under the Stove:
Moving your cooker out of the way to clean is a labour intensive task that isn't anyone's particular favourite cleaning job. Moving things out of the way is not only strenuous but it can also be extremely difficult if you are not physically able to move it yourself. An easy way to get rid of all those pesky bits of fallen food is to remove the bottom drawer of the cooker unit and use the novel of your hoover to clear it out.
Fresh Smelling Disposal:
There's nothing worse than having a waste disposal that doesn't smell great. The smell consumes your whole kitchen and is not a great thing to have if you have guests over. A great way to remedy this is by using a simple trick consisting of three things: lemon, ice cubes and rock salt. Fill an ice cube tray with rock sale, lemon wedges and water. Once they are frozen run the ice cubes down the disposal until the ice has disintegrated.
Cleaning Your Cups:
If you tend to put your glasses through a dishwasher, then you may notice that your glasses have gone a little cloudy. This may be due to living in a hard water area and can leave your glasses looking stained and slightly unappealing to yourself and guests. A simple trick to fix this is by cleaning the glasses with vinegar. Soak the glasses in vinegar and then rinse off with water and dry with a lint-free cloth.
Cleaning Your Chopping Board:
Wooden chopping boards can be great for aesthetic purposes, but they can get a little worn and smelly over time. No matter how much you scrub at them, it seems as though they never get any cleaner. To achieve the freshness of a brand-new chopping board, then sprinkle some bicarbonate soda or salt onto the board and rub in with half a lemon. Rinse with warm water, re-oil and pat dry.
Removing Tea and Coffee Stains from Mugs:
Once you've found your favourite coffee and tea pots, it's hard to part with them when they become stained due to tea and coffee. Instead of wasting money on new mugs each time your old ones become stained, there is a simple trick to help you get around this. The first option is to soak bleach int with some warm water, however if you want a more natural solution that doesn't require chemicals, you can add some bicarbonate soda to some washing up liquid and scrub the cup with a rough sponge.
How to Clean Your Washing Machine:
Your clothes are never going to be clean if the washing machine itself isn't clean. It's important to maintain the cleanliness of your washing machine, and it's important that you take care of it every few weeks in order to ensure that it's in its best condition. In order to clean it, set your empty washing machine to a hot 60 degrees, and pour around 230ml of white vinegar into the drum of the washing machine. Run the spin and all limescale, germs, mould and mildew should disappear.
This article was written by a quick house sale company We Buy Any House. If you're wondering "how can I sell my house fast?" or "how can I get someone to buy my house?", head to the We Buy Any House website for more information relating to all property related enquiries.  
Revealed: What are the Best Housewarming Gifts?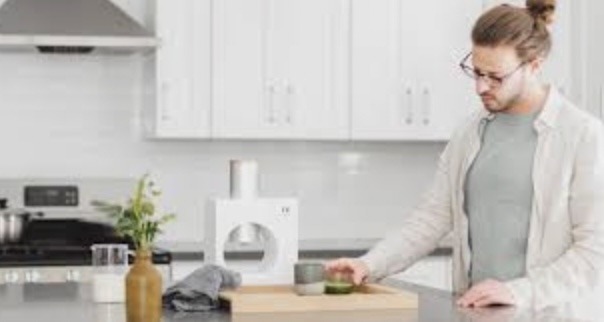 Buying and moving into a new home, especially if it is your first, can be one of life's biggest milestones. If you have a family member or friend who has recently done so, a nice gesture is to buy them a housewarming present.
When moving into a new home, there is so much to remember. You will often realise there are things you have forgotten or are bound to need to buy new things to fill your new home. Housewarming gifts can therefore be a great help for those who have just moved in and are a nice gesture to show you are thinking of them.
It is often best to ask if there is anything your friends/family want from a housewarming gift as you may risk buying something they already have, and there can be specific items that they might need.
Alternatively, you may want to surprise them with a thoughtful gift. In this article, we walk through our top housewarming gifts to help welcome your friends or family into their new home.
Crockery and Glassware
This is bound to be a successful gift as you can never have too much crockery or glassware! Plates, bowls and glasses are often the subject of accidental damage so it's always good to have a decent supply.
If you know your recipient likes a certain type of dish or drink, you could get them crockery or glassware based around this, such as some aesthetic wine glasses if you know they are into wine.
House Plants
If you know your new home mover has a green-thumb and is fond of the outdoors, a house plant is a great gift idea. A solid option is a Peace Lily, which has become a favourite houseplant, with its large leaves, distinctive white flowers and air cleansing capabilities.
A great, unique alternative is to get them a houseplant subscription. Bloombox is a subscription service which will send your recipient a handpicked plant and ceramic pot to their door every month!
Airfryer
Airfryers have shot up in popularity in recent years with their ability to cook rapidly and with great results! They are great alternatives to traditional frying and will help you cut down on oil, still guaranteeing a crispy finish to foods such as chips and chicken.
If you know your receiver is not the biggest fan of cooking, this is a great present to help them take the time and stress out of cooking.
Smart home system
A home assistant such as Amazon's Echo or Google's Nest will vastly improve your recipient's new home, granting them the ability to play music, ask questions and even turn home functions such as lights on and off with the power of their voice.
Practical yet fun, this gift will make their lives simpler and help them stay organised.
Slow cooker
In essence the opposite of an airfryer, a slow cooker allows you to put all your ingredients in at the start of the day and have a lovely slow cooked meal ready by the time you get home from a long day.
A slower cooker requires minimal effort but rewards you with delicious meals that will save you time and effort; ideal for anyone with a busy schedule or who wants to take the hassle out of cooking.
Scented candles
Providing both a homely feel and enticing scent, scented candles are a safe option for anyone who has recently moved home.
There are a range of candles on the market with a popular brand being Yankee Candle who provide a range of scents in different sizes. 
This article was written by a quick house sale company We Buy Any Home. If you're wondering "how can sell my house fast", head to the We Buy Any House website for more information relating to all property related enquiries.
Effective Techniques To Pest Proof Your Kitchen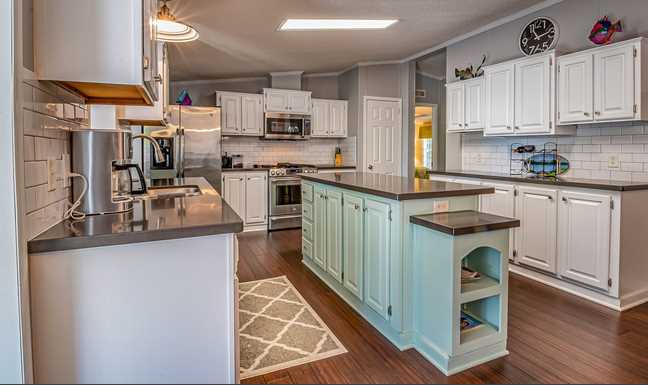 The sight of a pest in your kitchen is enough to send a shiver up your spine. It's a common reaction, partly because something else is in your home and partly because pests can carry a wide array of diseases. If they are in your kitchen it's hard to know if they have contaminated your food or not.
Of course, if you see one pest there are likely to be many more. In general, they try to avoid humans. The best approach is to click here and get some professional help. This will ensure all the pests, including nests, are eliminated.
You should also do the following to ensure your kitchen is pest-proof.
Clean
Pests are attracted to warmth, food, and water. You may think your kitchen is clean. But, in reality, any crumbs on worktops or on floors will attract pests. You need to start by emptying all your cupboards and wiping all the shelves down with warm water and disinfectant.
Alongside this, you should disinfect the countertops and make sure there is no food debris left anywhere.
Once you've done this vacuum the floor. It's a good idea to wipe the sides down after you prepare food and vacuum at least once a day. If there is no food then the pests will go elsewhere.
Put Your Food Away
As part of emptying your cupboards, you should invest in some sealed containers. You can then place all open packets of food into them and this will keep them safe from pests. They won't be able to smell them and they won't be able to get to them.
Lift Water Bowls
If you have pets then you probably leave water out for them to drink. Unfortunately, this can attract an array of pests. You need to remove the water bowl and only put water down when the pets need a drink.
Seal Gaps
It's worth spending a moment thinking about how pests can get in. They can squeeze under doors and through cracks in the walls. You'll want to check all your walls, inside and out, to make sure there are no gaps or cracks. If there are, seal them up, this will deny the pests access.
You can fit under door brushes to stop pests from getting under any door with a gap.
Get Rid Of Your Rubbish
Pests can be just as attracted to your rubbish as they are to your food. To prevent this make sure you use a sealed bin inside your home. This prevents them from accessing food waste. When you empty it, seal the sack and place it in an outside bin with a lid. Again, this makes it less attractive to pests.
Annual Inspections
You don't need to wait for an infestation to talk to your local pest control. You can and should have them visit once a year to inspect your home. They will spot any sign of a pest infestation and can help you eliminate the issue. At the same time, they can provide additional tips on preventing pests from entering your home or kitchen.
How to Modernize Your Home Exterior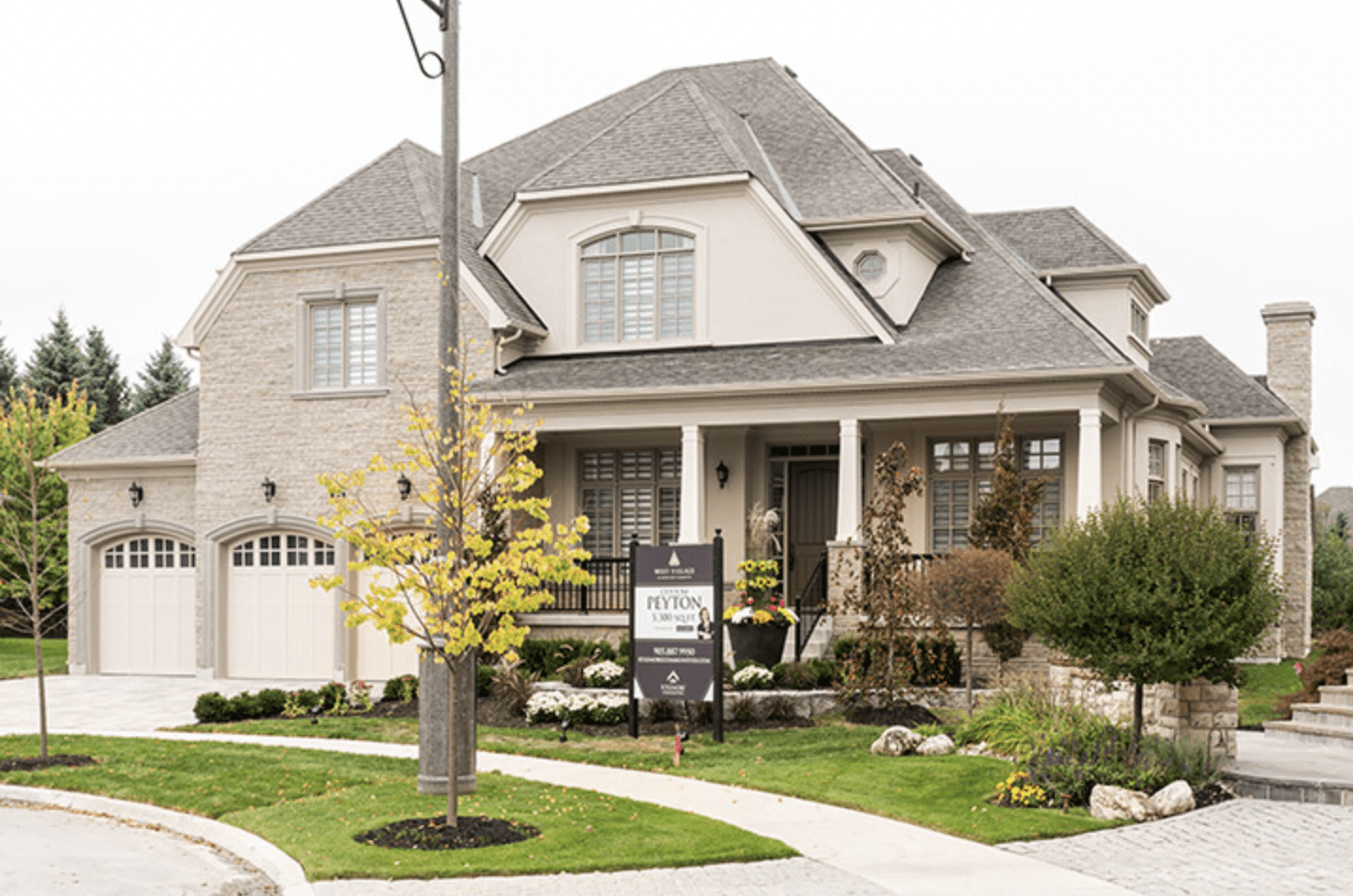 Do not judge a book by its cover! Valid as this may sound, it only applies to some cases. In this instance, a house, the exterior of your home matters a lot. Whether you're looking to sell it or not, it tells a story about the people who live in it, so keeping your home's exterior neat and appealing is essential.
Why is Exterior Remodelling Important?
Wear and tear affect many things, including the exterior of a home. Most houses usually have a paint finish. In this case, you will notice that the color of the paint initially used would start to fade after a couple of years. Depending on the climate and paint quality, it might even completely wash off. Usually, a few years after completion, a home's exterior may diminish, depending on what type of finishing such house has.
This situation is not entirely preventable. But you can surely do something to restore the beauty of your home. We'll list some beneficial and practical tips to give your home that modern exterior finish it deserves and make it a pleasing sight.
Top Tips to Modernize Home Exterior
While some people prefer the minimalist approach, a whole lot of others would rather opt for a more elegant option, like a facade design. There are other alternatives to modernize your home.
Here are our top picks to make your home exterior look modern and exquisite.
Change the exterior proportions: You can achieve this by extending your house upwards or outwards. It would give a more balanced and better symmetry.
Changing the exterior finishing: Painting, boarding, rendering, and cladding are among the lists of options you can choose from in this case. The final decision will be yours, of course, but be assured that CGS Facade will give you professional advice based on what is best for your home.
Changing the roof: While this applies to any building, it is especially true in the cases of bungalows. A complete change or even just a simple replacement of the existing tiles on the roof can give a new look and feel.
Replace doors and windows: One easily noticeable element in a home is the doors and windows. Giving this a new face lift would make a difference in the overall look of the exterior.
Add an extension or porch: If you have space, you can create a porch to add to the home's beauty. It certainly gives a plus to the exterior finishing of your home.
Update your garden: Gardens are lovely if properly kept. It can spruce up your home if you don't already have it.
The list goes on and on. Driveways, lightning, and stone columns are great additions to your home's exterior look. Remember, though, that you must consider state laws when adding to your home. Also, enlisting the services of a professional like CGS Facade will help you get the work done faster and more efficiently.