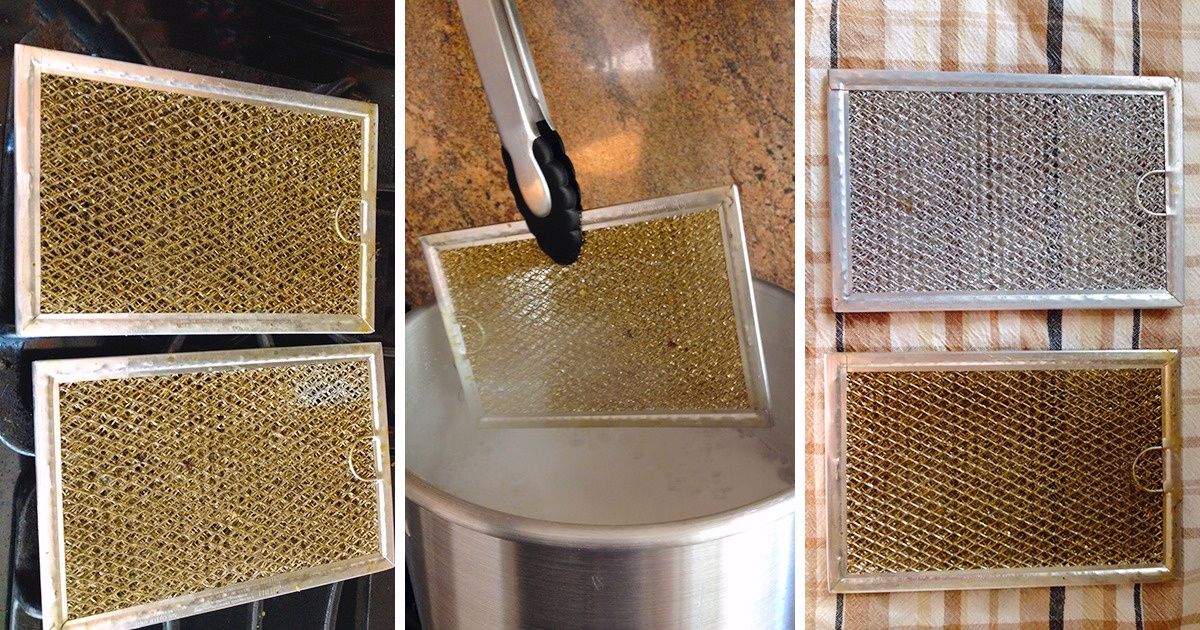 When it comes to your home, kitchens are the first place to become messy. Once you clean up it's only a matter of time until the room needs cleaning again, a never-ending cycle of dirty dishes stacked up, food on the floor and a fridge that needs a deep clean. Nowadays, the kitchen is a part of the house that is celebrated not only its functionality, but also for the social aspect it brings to the house. Spacious kitchens, in addition to those that opt for open-plan designed kitchens are becoming increasingly popular, as they create a space that is comfortable for people to get together, spend time in one another's company while also enjoying some great food and drinks. A disorderly kitchen can feel like a burden to tackle, however thanks to the world of hacks, there's a solution for everything. On social media platforms such as Instagram and Tik Tok, there has been a surge in domesticated influencers who focus on home organisation and cleanliness. They provide hacks for everything, which are essentially quick ways to achieve the most hygienic and aesthetically pleasing home. There's plenty of hacks for everything you can think of, and kitchen cleanliness is no exception. Here at We Buy Any House we have compiled our top tips to help you clean your kitchen.
The "Outside-In" Method:
The "outside-in" method is supposed to make cleaning your biggest messes easier. The process becomes easier as you start from the outer edges of the mess and work towards the center of the mess. According to cleaning experts, this is a great way to keep up the cleaning momentum and ensure that you don't lose pace while you are cleaning.
Hoovering Under the Stove:
Moving your cooker out of the way to clean is a labour intensive task that isn't anyone's particular favourite cleaning job. Moving things out of the way is not only strenuous but it can also be extremely difficult if you are not physically able to move it yourself. An easy way to get rid of all those pesky bits of fallen food is to remove the bottom drawer of the cooker unit and use the novel of your hoover to clear it out.
Fresh Smelling Disposal:
There's nothing worse than having a waste disposal that doesn't smell great. The smell consumes your whole kitchen and is not a great thing to have if you have guests over. A great way to remedy this is by using a simple trick consisting of three things: lemon, ice cubes and rock salt. Fill an ice cube tray with rock sale, lemon wedges and water. Once they are frozen run the ice cubes down the disposal until the ice has disintegrated.
Cleaning Your Cups:
If you tend to put your glasses through a dishwasher, then you may notice that your glasses have gone a little cloudy. This may be due to living in a hard water area and can leave your glasses looking stained and slightly unappealing to yourself and guests. A simple trick to fix this is by cleaning the glasses with vinegar. Soak the glasses in vinegar and then rinse off with water and dry with a lint-free cloth.
Cleaning Your Chopping Board:
Wooden chopping boards can be great for aesthetic purposes, but they can get a little worn and smelly over time. No matter how much you scrub at them, it seems as though they never get any cleaner. To achieve the freshness of a brand-new chopping board, then sprinkle some bicarbonate soda or salt onto the board and rub in with half a lemon. Rinse with warm water, re-oil and pat dry.
Removing Tea and Coffee Stains from Mugs:
Once you've found your favourite coffee and tea pots, it's hard to part with them when they become stained due to tea and coffee. Instead of wasting money on new mugs each time your old ones become stained, there is a simple trick to help you get around this. The first option is to soak bleach int with some warm water, however if you want a more natural solution that doesn't require chemicals, you can add some bicarbonate soda to some washing up liquid and scrub the cup with a rough sponge.
How to Clean Your Washing Machine:
Your clothes are never going to be clean if the washing machine itself isn't clean. It's important to maintain the cleanliness of your washing machine, and it's important that you take care of it every few weeks in order to ensure that it's in its best condition. In order to clean it, set your empty washing machine to a hot 60 degrees, and pour around 230ml of white vinegar into the drum of the washing machine. Run the spin and all limescale, germs, mould and mildew should disappear.
This article was written by a quick house sale company We Buy Any House. If you're wondering "how can I sell my house fast?" or "how can I get someone to buy my house?", head to the We Buy Any House website for more information relating to all property related enquiries.  
8 Design Elements and Decorating Ideas for a Rustic Home Interior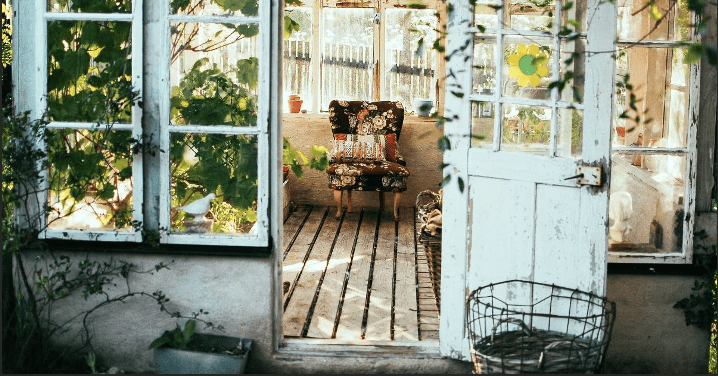 Rustic home interiors are naturally charming. They give a pleasant rural and country vibe that is comfortable and homey. If you want to create a rustic home interior, below are some design elements and decorating tips to keep in mind.
1.   Use of natural materials
A rustic interior home design is often described as consisting of natural-looking furniture, fixtures, and other elements, usually typical of the countryside. The style will call for the use of natural materials that are raw and minimally treated. You will see a lot of wooden materials, natural fabrics, plants, and flowers in rustic homes.
Imagine a pair of accent chairs facing each other and a rustic brown leather sofa across the fireplace or TV unit for your living room. Decorate with throw pillows and blankets made of natural fabrics, such as cotton and linen, that add to the rustic feel of your room.
In other parts of your home, you can use minimally-treated wood for your dining table, dining chairs, kitchen backsplash, benches, headboards, bed posts, door frames. When adding display cabinets, drawers, consoles, and wall decors, choose those made of reclaimed or unpolished wood. You can also use stacked crates as your side tables, repurposed window shutters as wall decor or kitchen wall organizer, and a reclaimed wooden ladder as a shelf.
2.   Allowing nature inside
One defining characteristic of a rustic home is that it connects us with nature. Apart from natural furniture and fixtures, rural homes welcome a lot of natural light and wind inside. This means using big doors that lead to open spaces like entryways, patios, and balconies. You can also use large wooden French windows that let a lot of light and wind in. Complete the rustic feel to your large doors and windows with brown wooden frames.
3.   Incorporating glass
Glass is not only great for contemporary homes but also an essential element of country homes. Large glass windows, french doors, and glass walls let more light inside your home, adding a bright rustic feel. These glass fixtures also direct your visual senses to the view outdoors, giving you more connection to nature.
4.   Bringing plants indoors
Decorating your interior with natural plants enhances your rustic home style. They add a natural look and feel to your home. Indoor plants match well with your natural furniture pieces and other wooden elements in the house. As an added advantage, they are very refreshing, and they significantly improve the quality of the air you breathe.
5.   Using neutral color palette
Neutral colors like brown, off-white, beige, and shades of yellow are distinct in many rustic homes. However, you can always add other colors to liven up your home. You can spruce up your interior with colorful flower and plant pots, cushions, curtains, rugs, table cloths, and other decors. The aim is to create a natural outdoor vibe right inside your house.
6.   Incorporating rustic lighting
Lighting is an essential element if you want to design a rustic home. The proper lighting can enhance the look of natural furniture and fixtures, whether in your living room, dining room, kitchen, or bedroom. You can pick lighting fixtures like ceiling lights, wall lamps and sconces, pendant lights, and chandeliers with clear glass covers and wooden materials. Yellow lights also create a warm rustic feel that can add comfort to your home.
7.   Embracing minimalism
While you might find a minimalist rustic home unconventional, evolving contemporary designs and other cultures embrace a minimalistic approach. Picture out oriental cultures like Japanese, Korean, and Mandarin home interiors. They are characterized by a lot of natural elements incorporated in a minimalistic style. This approach is excellent for beautifully designing and utilizing small spaces.
8.   Adding other natural elements
To complete your rustic interior home design, you can bring in other natural elements in your decorations and accessories. For instance, you can use an animal-printed rug, Boho knitted throw blankets, faux fur blankets, and more. You can also display farmhouse and nature-themed paintings, throw pillows, table cloths, and other accessories.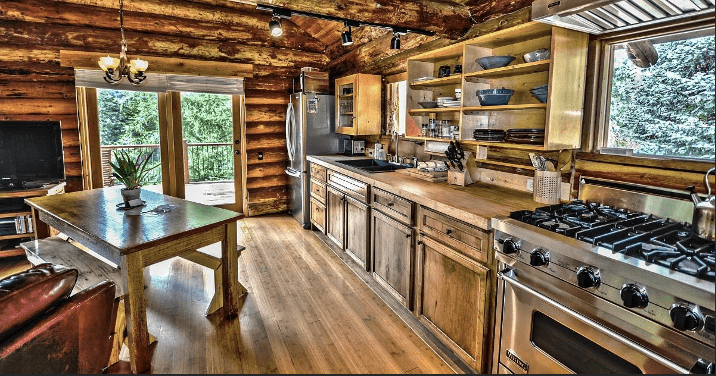 Conclusion
To sum things up, a rustic home interior connects us with nature. The idea is to bring nature inside using natural elements like wooden materials, plants, neutral-color palettes, and warm yellow lighting. Glass, mirrors, and wide-open spaces also make essential features of a rustic home as they let the light and wind in. These materials also allow us to visually connect with nature through the scenery and landscape they present.
We hope these ideas can help you design the ideal rustic home you want to create.
The Process of Living Through A Bathroom Remodel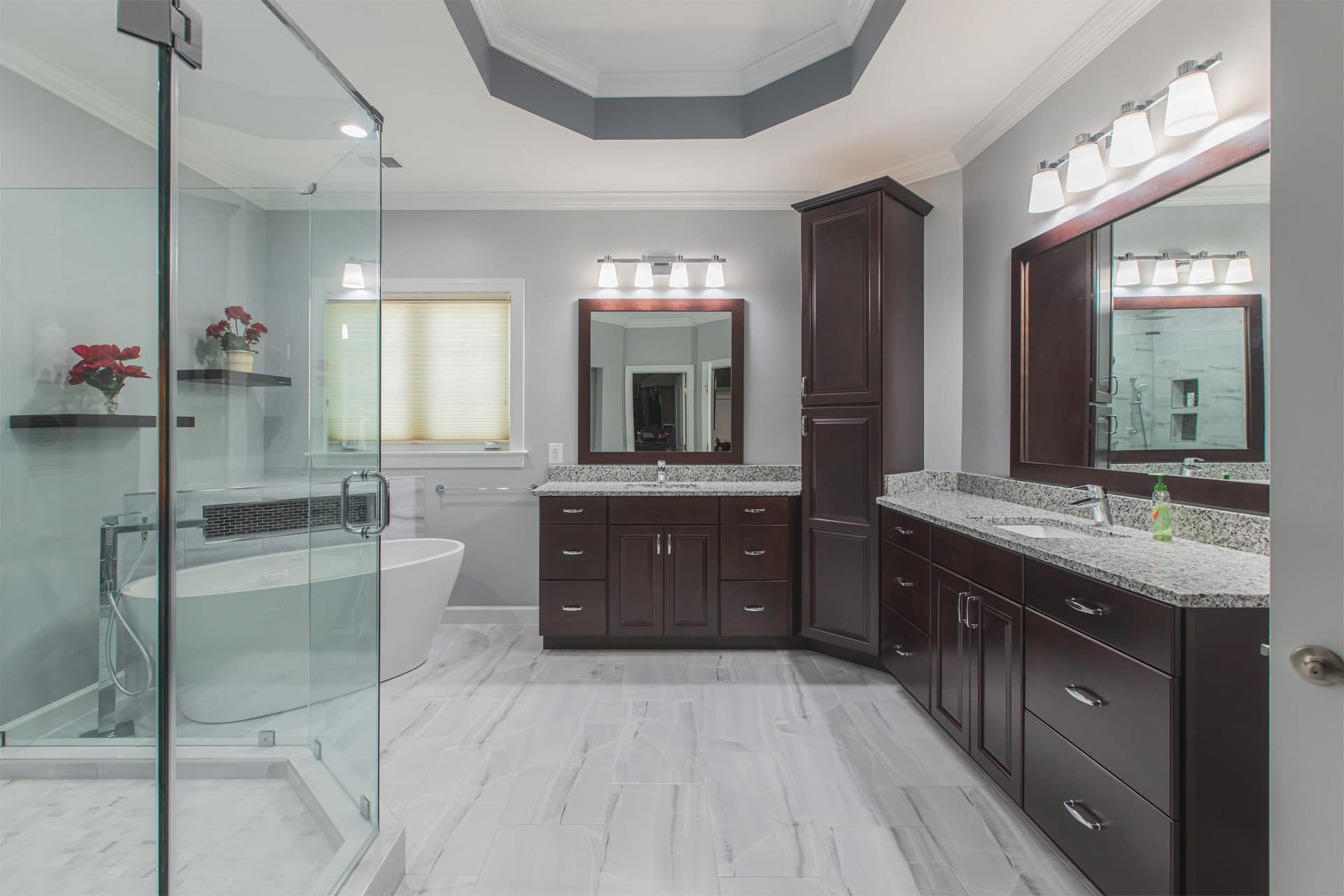 This is a blog post about the process of living through a bathroom remodel. Bathroom remodels usually not something that people want to do, but they are important for every home. When you go through this process, there are some things you need to know before you get started so that it will be as painless as possible. Let's review some of those aspects now!
Advantages of Living Through a Bathroom Remodel
One of the best benefits is that you will have an updated bathroom. This means that it has new counters, sinks, and faucets. You can also get things like tiled floors or wall panels added to make your bathroom look completely different than before! These are all very important aspects because they might be what you need to sell your home better when the time comes for you to move on. The other great thing about living through this remodel is that it gives you the chance to pick out some fun accessories for decoration within your space. You may want to try putting up some framed prints or even creating a gallery wall with smaller photos if there isn't much room left over after swapping out the counter and sink.
Disadvantages of Living Through a Bathroom Remodel
The worst thing about living through your bathroom remodel is that it takes some time to do. There will be times when you have to spend days without using certain parts of your home, which can make things inconvenient for you and any guests that might stop by during this process. You also need to keep in mind that running into unforeseen problems could cause the project itself to extend longer than expected. If you are going with an entirely new design plan, sometimes getting all of these changes approved by building codes or zoning laws may result in extra steps along the way before everything gets finalized!
One more important aspect when talking about a renovation like this one is that it can be expensive. Depending on your goals for improving the space, you may find yourself spending more than expected along the way to get things completed promptly. Especially if you need something like having a shower remodel in Houston done within days so your shower isn't down for too long.
Other Considerations
There are some other aspects that you need to consider when talking about this sort of project. One of the most important things is safety! You will want to make sure that everyone has easy access in and out of your home while these changes are being made, which can be difficult if heavy construction involves tearing down walls or building up new ones. The location where you choose for doing all of this work is another aspect because it needs to fit into the space correctly and be functional, too, since it's going to take time before everything gets completed. These projects may end up taking more than one day, depending on what kind of supplies you use and how many people can help get everything done! By thinking these things over ahead of time, you will be prepared for what is to come!
How to Get Started on your own Project
Now that you have an idea of what is involved with living through a bathroom remodel, it's time to get started on your project! If you are looking for some advice about starting this process or even where to begin, many helpful guides can help walk you through the steps.
The best place to go would be online because there are so many resources available without any physical storefront nearby. This means that no matter if you live in a small town or big city, the internet will always be accessible and allow people from all over the world to work together and learn new skills when working on their projects at home. There are also plenty of forums devoted entirely to helping people with their renovations, which can be helpful when it comes to troubleshooting any problems that might arise along the way.
The process of living through a bathroom can be long and stressful, but it is worth it in the end. With many different aspects to consider, from budgeting for materials to finding time away from work or school while construction happens, you need all the help you can get.
10 Ways to Organize the Home Utility Area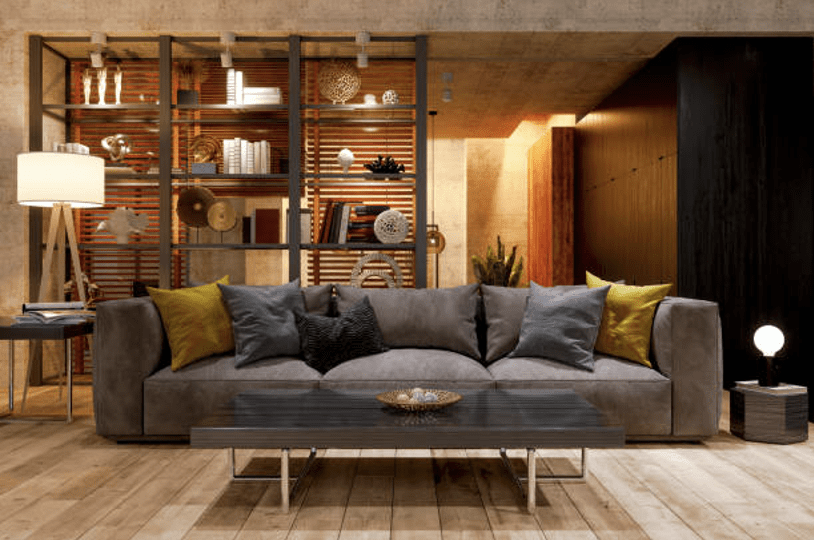 The home must be decorated in a way where you must be surrounded with happiness, joy, and serendipity. It must be a well-organized space, even with the smallest things.
The civilization itself speaks of the matter that not only the human being but the things related with the human must also be kept organized. The home interior designers in Bangalore are in a constant search of ideas where they can deliver the best for their clients.
This blog will discuss the ten best ways, according to the leading home interior designers in Bangalore, and it is necessary to organize the home utility area.
Before discussing the ideas, do you know what is exactly meant by the home utility areas? Well, the home utility areas are the space where one usually keeps things that is not in use for day-to-day lives.
For example, the ladder in the house is very important, but is it something that is used on a daily basis say the way one uses their shower? No, right? So, where do you keep such things in the house? The utility area comes to the rescue. There are the ten best ways to organize the home utility area discussed below.
1. Decorate your utility area
Just like you decorate the other parts of the house, you need to decorate the utility area to get the motivation to organize it.
2. Every inch counts
According to the leading home interior designers in Bangalore, you need to use every inch of your house to get the exact scenario of how much space to be used in the utility area.
3. Adjust more and more
If you organize your home well, you will learn that almost 70% of your household items and belongings can be kept in the utility space.
4. Use a room with a window
One often makes the mistake of making the utility area windowless. But, according to the experts, the utility area is the one that needs a window by its side. The more the air, the more you will try to organize the room.
5. Compartment
Make your utility area divided into small categories according to the items. You need to first sort out the things you are going to keep in the utility areas and then make compartments for each genre of the items.
6. Use of brighter shades of colors
Always use brighter shades of colors for the utility areas. The utility areas must be colored with bright colors in order to look bigger and store more items.
7. Use larger containers
You need to use larger containers to store items. The larger containers hold the capacity to store the item and save space.
8. Clean thoroughly
Always make plans to clean your utility area once in a while.
9. Use the modern technologies
There are certain technologies that help in storing more items, like the modular.
10. Set aside some space
Do not try to use the whole space. Leave a single wall; this will make the room look bigger with more space.
Conclusion
Just like other interior designers across the globe, the leading home interior designers in Bangalore are always on a busy schedule when it comes to organizing the home utility area.
The ever-increasing human nature is tending towards a clearer concept of space organization. The home becomes a place of calmness when it is organized. To organize your home, you need to first organize your utility area.