Pranks You can Pull on Your Siblings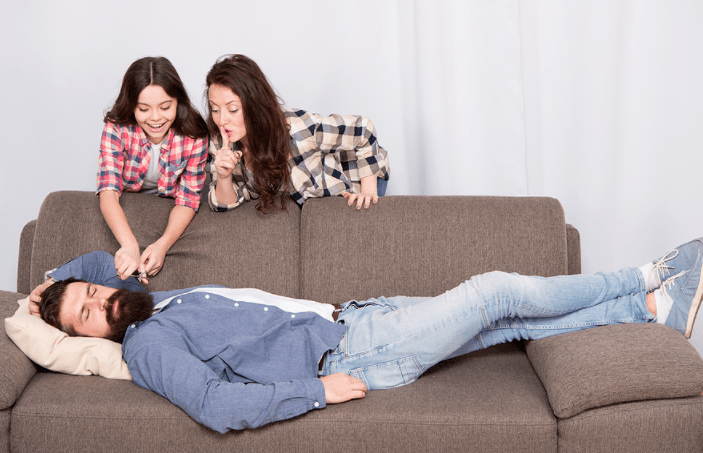 Despite the fact that you probably love your brothers and sisters very much, childhood revolves around those tom and jerry fights. From doing online rakhi shopping to pulling out pranks on each other, we all have experienced a great childhood.
Today's article is all about those childhood days and those hilarious prank moments. Let's take you down the memory lane and relive those planks ( BTW you can still try one of them on your siblings)
Warning: Make sure you can bear the results. If you use the following "good joke" we will not be held responsible for your actions – take responsibility for your actions and remedy a situation when necessary!
You're adopted!
The cliche line we all have heard and pranked on our brothers and sisters. If your siblings have never claimed that you were adopted and found in a trash bin, then it is likely that you are in fact an adopted child. As a child, my sister kept claiming that I was adopted and since I knew it was a lie, I paid no attention to it. Until one day, she showed me a document stating that I was the adopted child of my parents. Scary isn't'? Hope you don't have any documents like this.
Glue their shampoo bottle
If you and your sibling share the bathroom then this is the ideal prank to play on a brother. Get a little glue that dries clear; Apply a little bit on the cap of their shampoo or shower gel. The next time they try to wash up will be incredibly frustrating. They won't know why the bottle didn't open.
Dual Remote
We've all done this in our childhood. Want to give it a shot? Spend money to get a second match or dual remote. Change the channel while they are watching. Do not reveal it for days until they come to know what is actually wrong.
Insect food
This prank comes with a warning. It is a prank that should be carried around without adults because it can be abusive. Prepare a plate of your sibling's favorite food. But add a little extra to it. Purchase some fake flies and cockroaches and mix them in the food. Cover it and leave it for your sister or brother to dig. As soon as he/she lifts the lid, he/she will run away in fear and disgust. Make sure you don't overdo it with insects so that it looks fake. Just a few tricks will do.
Water prank
This is a tried and tested prank but here is an easy way to do it without getting into too much trouble or soaking the floor too much. First of all you need a small plastic cup and an elastic band. Put the elastic band around the cup and pin it to the top of the door, fill it with water and when your sibling will walk in, they will be drenched
Chewing Gum Prank
In childhood, all of you have done this to your siblings, especially when you get irritated with them. Those were the days of sweet revenge. You apply chewing gum to the bicycle seats, or on their chair so that whenever your brother or sister sits in the chair to study, they will be more upset with you. You cannot lie that you have not done this prank with your siblings.
Newspaper advertisement
All you can do is put an advertisement for the sale of some old wooden furniture and give your sibling's name and contact number. Your sibling's cell phone will be ringing throughout the day and it may take a long time to convince the callers that she has not posted an ad and that there are no items for sale!
Alarm Prank
Who likes to hear the disturbing sound of alarm when dreaming happily. Not least to me. This is what you had to do. Wait for your sibling to fall asleep. Once they are asleep in their dream world, fast forward your alarm clock, change it to 3am if it is 11pm. Watch their reaction and laugh heartily when he/she gets up to set off the alarm.
Drawing the face
This is one of the things that every sister and brother do for each other. With a permanent marker, draw on your siblings face and say that you look similar to this face. The next morning, they will be furious because they have work to do. Be careful, you might get trashing from them. No matter how many pranks you do on each other, you love them to death. You siblings are your frenemies.
So, these were hilarious pranks you can pull on your siblings. Make sure you are careful while pulling out these pranks.
When Do You Need to Get a Quitclaim Deed?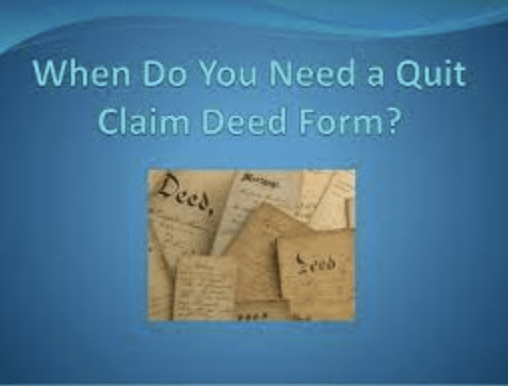 You may already know about deeds as documents that account for claims to property. Understanding a bit more about the purpose of deeds as well as the specific types of deeds available can help you select the best one for your situation.
The Fundamentals Behind Deeds
Specifically, a deed is a legal document that formally transfers ownership of property from a previous owner to a new owner, or from a "grantor" to a "grantee." The reason behind this document is to get ahead of any potential disputes that may ensue, and protect both parties. Deeds outline all the necessary terms behind this transfer in ownership; as long as they were filled out properly, they tend to be hard to dispute. A deed is proof of ownership of a title.
The overall structure of a deed includes a few key parts that may vary in their scope across different types of deeds, but are present in all deeds.
Parties

– There is a section that names the parties involved and describes the property in question;

Habendum

– This clause may exist if there are any limitations to the granting of property;

Reddendum

– Here the guarantor may retain a portion of interest in the property;

Warranties

– In the United States, the specific language used here tends to vary by state, but this is where the terms by which the title is validated as well as where any protections in place for the guarantee are named;

Execution

– This is where the signatures of the guarantor(s) and guarantee(s) go.
Property deeds may be public or private. Public deeds are the result of formal legal proceedings, and so they tend to be used in situations such as the passage of property in a trust. The majority of deeds are private. However, there are other ways to classify deeds, such as by the extent of protection they offer the grantor or grantee.
One of the most useful—and misunderstood—deeds is the quitclaim deed.
What Is The Purpose of a
Quitclaim Deed
?
Like all other deeds, quitclaim deeds are documents certifying the transfer of property ownership from one party to another—but with less guarantee protection than other deeds. This is because quitclaim deeds offer no warranty in the event that the guarantor's claim of ownership is not valid. Considering the parts of a deed named earlier, the "warranties" section in a quitclaim deed is light or even altogether nonexistent.
The most common cases for the use of a quitclaim deed are in situations where there is no money being exchanged, and where the two parties involved know each other very well.
One common situation where you may choose to use a quitclaim deed is if you are transferring property to another family member. If parents are giving property to one of their children, they may use a quitclaim deed to do this. If someone is giving their siblings or their partner some property, they may use a quitclaim deed to fulfill this.
Quitclaim deeds may be used in divorce proceedings to quickly transfer property between the two divorcing parties. The divorce settlement names which parties receive property (if applicable), and so the change in title may be accomplished using a quitclaim deed.
In all of these instances named, there is no need to add on grantor protection as part of the deed because the two parties know who owned the property, and there is also no money being transferred. Even in the case of a divorce, if needed there could be recourse if the guarantor does not comply with the terms of the settlement, and so there is no need to add on additional warranty protection—it would simply be redundant.
Quitclaim deeds may also be used to clear up any errors in previous title claims. The example most commonly cited on this is where there was a misspelling on the warranty deed; a quitclaim deed can include the correct grantee name spelling to make this error right. Another example is where a previous grantor's spouse may have an interest in a property because other deeds were not property executed. In this instance, a quitclaim deed may be requested in order to close out any remaining interest from that spouse.
Leverage Quitclaim Deeds to Meet Your Property Transfer Needs
Quitclaim deeds can be extremely useful ways to bypass formalities in the transfer of property, which may be advisable in particular situations. If the guarantor or guarantee is someone you know and trust, there may be no need for setting detailed warranties and so a quitclaim deed may do the trick. In the event of a correction, such as of a name in a deed, a quitclaim deed can successfully transfer the property and correct the misnomer. That said, it is always advisable to consult directly with a real estate attorney for their professional opinion, as there may always be language that is appropriate to your situation or other factors for you to take into consideration—and with which they can help.
9 Things to Do Before Bed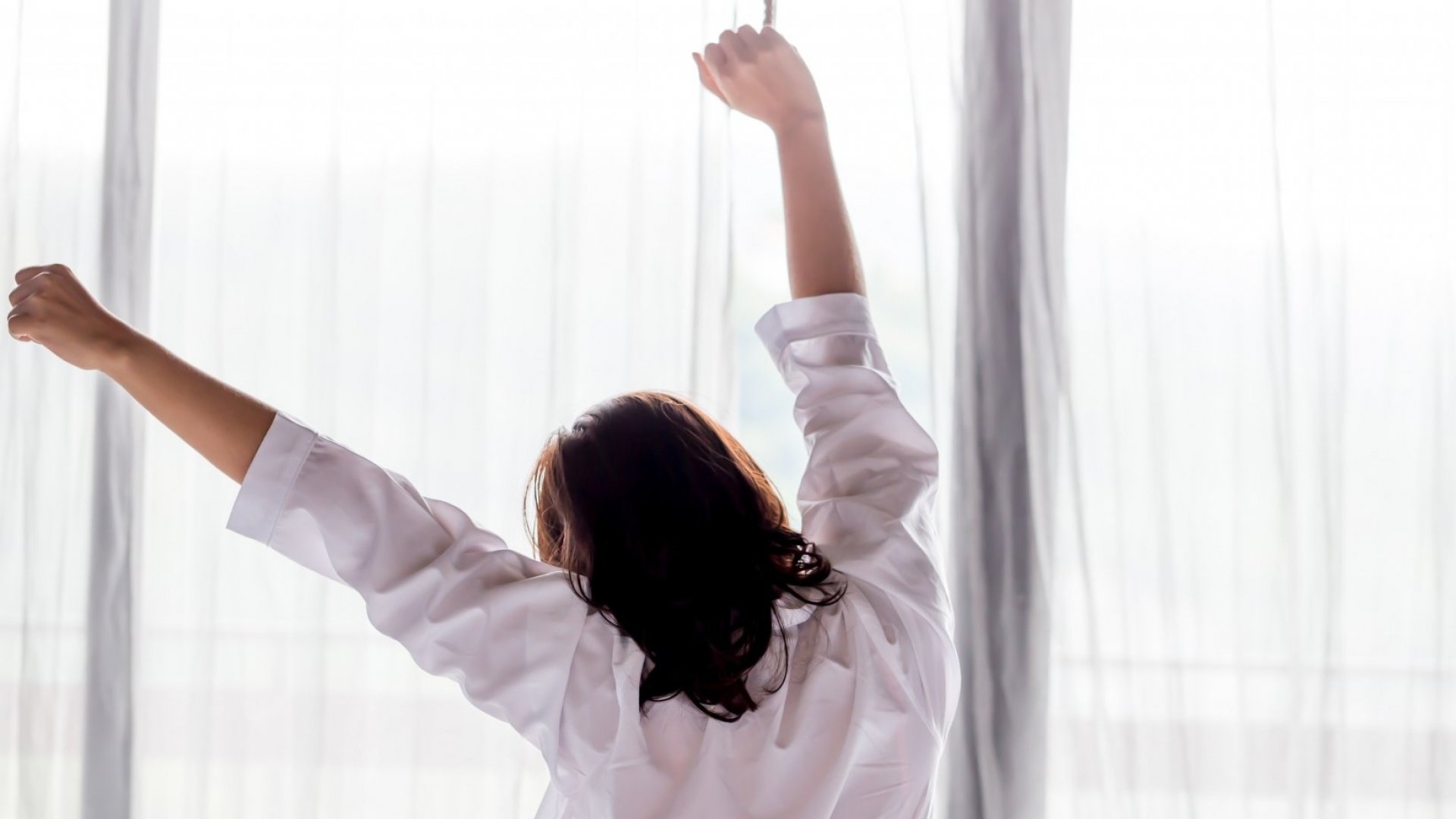 Sometimes, even after getting enough sleep, we wake up feeling so tired, as if we didn't rest during the night, but rather. That's because the feeling of being awake in the morning is largely influenced by our evening habits. Here are a few things to do before bed to wake up rested and fresh. 
Give up Alcohol in the Evening 
Alcohol is not the best friend of a good night's sleep. It significantly worsens the quality of sleep and causes dehydration. Therefore, you may wake up lethargic and broken in the morning, and you may want to sleep the rest of the day. If you do not want to give up alcohol completely, follow a few simple rules: drink alcohol 4-5 hours before going to sleep, do not drink too much and do not mix alcohol and sleeping pills in any case. 
Turn Down the Brightness
This applies not only to TVs and smartphones, but also to floor lamps and nightlights. Any even minimal light signal directed at the retina gives the body a wake-up call, so you won't be able to sleep soundly.
Prepare a Light Dinner
You should not eat heavy, fatty and calorie-dense food at night, it does not contribute to either a good night's sleep or a pleasant awakening. However, you also do not need to be hungry. Make yourself a light dinner, like fish with vegetables or low-fat cottage cheese with berries. If you are too lazy to cook something, drink kefir.
Put Aside Your Gadgets Before You Go to Bed
Try to get in the habit of not using gadgets (phone, tablet, laptop, etc.) at least a couple of hours before bedtime. Without them the quality of sleep will improve noticeably, you will start to fall asleep easily and quickly, and you will feel awake and full of life in the morning. 
Daytime Sleep
If you feel that your body needs a nap, go to sleep but not for more than one hour. Do not oversleep too much, otherwise you will feel tired in the evening and at night and will not be able to sleep at all. If you regularly want to sleep during the day, it can be due to a lack of vitamins, so in this case it is better to see a specialist.
Take a Hot Bath in the Evening
Take a hot bath before going to bed, especially if you have trouble falling asleep. Hot water will help you relax, improve blood circulation and thermoregulation. You'll fall asleep faster, be able to get a good night's sleep and meet the morning in a good mood.
Read 
If you're craving for something to occupy your hands, and you put away gadgets until the next morning, take a simple paper book and read a few pages before going to bed. Reading will help relieve stress and also allow your brain to take its mind off the day's worries and rest.
Choose "Your" Pillow
From a health point of view it is important that the spine should remain level when you lie down. This is the main function of the pillow. For men, it will be a higher pillow, for women, lower. Bedding is also worth mentioning. Change it at least once every 2 weeks and it's better to use silk, because it helps the skin retain moisture.
Create a Breath of Freshness
Air the room before going to bed. During sleep, our body has the lowest temperature, so the lower the temperature in the room, the deeper the sleep. 
Understanding Gin Rummy; the Most Popular Rummy Game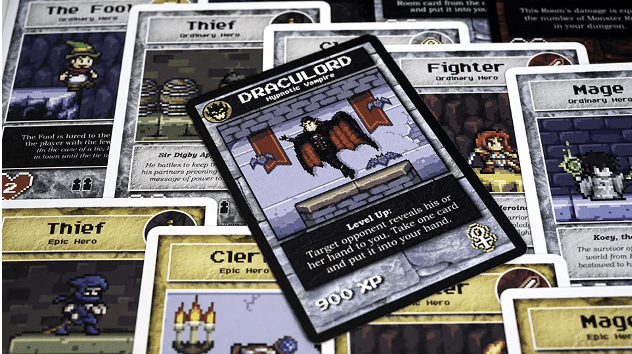 One of the most popular card online games among people of all ages within the real world, rummy in its online avatar is plenty more of a success. Since its creation on online rummy websites, online rummy has more and more become a famous online card sport. Most rummy websites today don't only provide correct fine rummy games, but also provide appealing offers and fantastic prizes. The best part of online rummy is that its miles is a skill-based sport and therefore more exercise can bring about bigger winnings.
Rummy is played in many variants. Gin rummy, though, is the most popular form of rummy card game online. If you do not know this recreation, some fundamental information about it will likely be hard to play. Let's research a piece of that inside the points given under.
Motive:
Each player in a recreation of rummy pursues the reason of arranging his/her playing cards in units or runs. A 'set' is a set of playing cards of identical rank, but specific suits. A set must have a minimum of three playing cards of the same rank. On the other hand, a 'run' is a collection of playing cards that belong to the same shape, however, their ranks are in progression. For example, you can have a set of ranks 7, 7, 7 of three exclusive fits to make or you can have a run of ranks 3,4,5,6 of the same shape. The requirement in an ordinary game of rummy is to make 2 corporations of three playing cards and 4 playing cards each. However, if greater than required cards are dealt with by gamers and they all are not utilized in such businesses, then the last playing cards are called deadwood cards.
Rules:
The guidelines of gin rummy online are without a doubt what makes this variant distinctive from other forms of rummy. The first rule is that no participant can be positioned down his meals until the opponent is knocked out. Also, to knock out an opponent, it's far more important that you remove all of the deadwood cards, mainly those of which the rank is much less than 10.
Rewards:
As I stated before, the participant who manages to make his melds first among all the players in the game is the winner. However, in case the sport is part of a tournament, the winner best gets factors for each win. At the give up of the tournament, the player with the very best total on the points table wins. Such rummy tournaments may be played on some online rummy websites. The only issue to maintain in mind at the same time as gambling rummy for cash is that the site you're playing on ought to be reliable with payouts. You can realize extra approximately new rummy websites on trusted online review websites which offer intensive facts about rummy websites.
Safety:
Most of the sites require you to download sports software before you may play the sport. You ought to install a sports software program for your pc in order to play video games. Before making this sort of download or installation, one ought to verify the absence of viruses or Trojans in the setup documents, which may be doubtlessly harmful to computer systems and all statistics on it. Gin rummy can be the most popular form of money, however, I assume that seeing believes. So, the best way to know how and why Gin rummy is so famous is to navigate to an internet rummy video games website online and play the real sport
Gin rummy is one of the most famous video games by a few of the card players. Technological improvements and the smooth reach of the internet have brought about this game's e-version being available on the internet. Many websites are offering Gin rummy online and also in a customized manner for people of different countries and different languages.Once you sign up with these websites they let you enter and join their rummy play rooms. It's not always required to download it but you can add at once experience playing it.