Pranks You can Pull on Your Siblings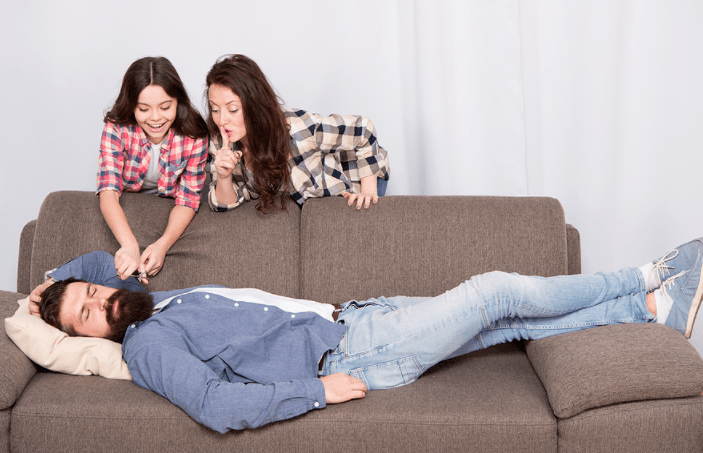 Despite the fact that you probably love your brothers and sisters very much, childhood revolves around those tom and jerry fights. From doing online rakhi shopping to pulling out pranks on each other, we all have experienced a great childhood.
Today's article is all about those childhood days and those hilarious prank moments. Let's take you down the memory lane and relive those planks ( BTW you can still try one of them on your siblings)
Warning: Make sure you can bear the results. If you use the following "good joke" we will not be held responsible for your actions – take responsibility for your actions and remedy a situation when necessary!
You're adopted!
The cliche line we all have heard and pranked on our brothers and sisters. If your siblings have never claimed that you were adopted and found in a trash bin, then it is likely that you are in fact an adopted child. As a child, my sister kept claiming that I was adopted and since I knew it was a lie, I paid no attention to it. Until one day, she showed me a document stating that I was the adopted child of my parents. Scary isn't'? Hope you don't have any documents like this.
Glue their shampoo bottle
If you and your sibling share the bathroom then this is the ideal prank to play on a brother. Get a little glue that dries clear; Apply a little bit on the cap of their shampoo or shower gel. The next time they try to wash up will be incredibly frustrating. They won't know why the bottle didn't open.
Dual Remote
We've all done this in our childhood. Want to give it a shot? Spend money to get a second match or dual remote. Change the channel while they are watching. Do not reveal it for days until they come to know what is actually wrong.
Insect food
This prank comes with a warning. It is a prank that should be carried around without adults because it can be abusive. Prepare a plate of your sibling's favorite food. But add a little extra to it. Purchase some fake flies and cockroaches and mix them in the food. Cover it and leave it for your sister or brother to dig. As soon as he/she lifts the lid, he/she will run away in fear and disgust. Make sure you don't overdo it with insects so that it looks fake. Just a few tricks will do.
Water prank
This is a tried and tested prank but here is an easy way to do it without getting into too much trouble or soaking the floor too much. First of all you need a small plastic cup and an elastic band. Put the elastic band around the cup and pin it to the top of the door, fill it with water and when your sibling will walk in, they will be drenched
Chewing Gum Prank
In childhood, all of you have done this to your siblings, especially when you get irritated with them. Those were the days of sweet revenge. You apply chewing gum to the bicycle seats, or on their chair so that whenever your brother or sister sits in the chair to study, they will be more upset with you. You cannot lie that you have not done this prank with your siblings.
Newspaper advertisement
All you can do is put an advertisement for the sale of some old wooden furniture and give your sibling's name and contact number. Your sibling's cell phone will be ringing throughout the day and it may take a long time to convince the callers that she has not posted an ad and that there are no items for sale!
Alarm Prank
Who likes to hear the disturbing sound of alarm when dreaming happily. Not least to me. This is what you had to do. Wait for your sibling to fall asleep. Once they are asleep in their dream world, fast forward your alarm clock, change it to 3am if it is 11pm. Watch their reaction and laugh heartily when he/she gets up to set off the alarm.
Drawing the face
This is one of the things that every sister and brother do for each other. With a permanent marker, draw on your siblings face and say that you look similar to this face. The next morning, they will be furious because they have work to do. Be careful, you might get trashing from them. No matter how many pranks you do on each other, you love them to death. You siblings are your frenemies.
So, these were hilarious pranks you can pull on your siblings. Make sure you are careful while pulling out these pranks.