Racehorse Timeline: The Life Of A Racehorse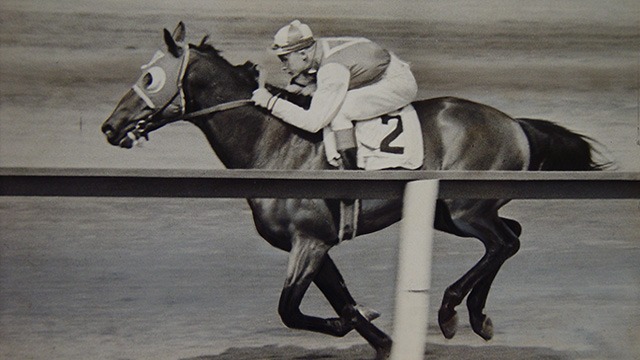 Have you ever wondered what happens to race horses after they have reached their peak? Or perhaps when you watch your favourite filly racing around the track your mind falls to the journey the horse has made to greatness. Although we all like to focus on the races that the horses are running in, the events that we know and love are only a part of each horse's life. There is a lot more that goes on before races and behind the scenes that works to provide us with the incredible sport of horse racing. In this article we take a look at a racehorse timeline and think about the life of a racehorse. So, the next time you are looking for top tips at Timeform, take a moment to think about the life that the horse has beyond the race you are looking to bet on.
Breaking in
The life of a racehorse begins with a period of 'breaking in', or pre-training. This is sometimes done by a specialist before the horse is handed over to the yard it has been purchased by, and sometimes it is done by the yard's trainers themselves.
This time in a horse's life is important as it is when they learn to be ridden. It can be a difficult time and there is often a steep learning curve involved.
As well as being taught to accept a rider, the horse is also lunged and taught to accept having a bit in its mouth. 
This starts at around 18 months of age and it is during this time that the horse's colours and potential start to show.
Riding away
Once the horse has been broken in, and is confident with a jockey on its back, it is put in the company of other horses. The horse is usually paired with an older horse for this work. The horse will be put into a group of horses and taught to canter and to trot in a figure of eight. This period of time is a real test for the horse as it gives a good indication of how the horse will act around other horses.
Development time
During this time the horse is ridden in long stirrups and taught how to gallop at a quicker pace. This usually happens around the age of two. A lot of work is done in order to strengthen the horse's muscles and to improve its fitness.
Racing life
Once the horse is ready to race, it is kept in the lap of luxury in the yard. It follows a strict daily regime which includes a strict diet and exercise schedule. In the days leading up to raceday the horse will be checked by specialists, his diet adapted in order to meet the needs of the race that they are to take part in.
Race day
On the day of a race, the horse's routine will be slightly different. They are fed in good time before they travel in order to allow for the digestion of food.