Symptoms of Mental Health Issues from the Pandemic are Affecting Students Who Have Returned to School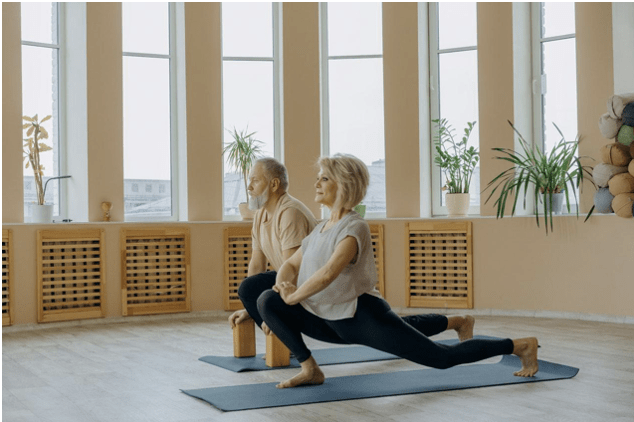 The ongoing uncertainty, grief, anxiety, fear, and stress from the Covid-19 pandemic have taken a huge toll on teenagers and school-age children. Many face difficulty adjusting to new realities and coping emotionally, weighing heavily on their mental, social, and physical health.
Even after students have returned to school, there's burgeoning evidence suggesting that an increasing number of kids and young adults continue to struggle with pandemic-induced mental health problems. This highlights the serious impact the coronavirus pandemic has had and continues to have on the children's mental well-being and overall health.
In one survey carried out by Children's Hospital of Chicago, investigators noted that around four in 10 adolescents and younger kids had faced at least one mental health symptom in the last half-year. The discovery comes just a few months after the Children's Hospital Association, American Academy of Child and Adolescent Psychiatry, and American Academy of Pediatrics declared a national emergency in children's mental health late last year, according to Forbes Magazine.
The three children-facing associations sounded the alarm about kids' mental health issues during the pandemic, as numbers show a sharp increase in reports of mental health-related emergency visits among young people. Prior to the pandemic, roughly 20% of American children struggled with mental health issues, as per a report from the American Psychological Association (APA).
Now —more than a couple of years into the COVID-19 pandemic —data from the most recent Voices of Child Health in Chicago survey shown a sharp increase in cases of eating disorders, suicidal thoughts, and self-harm sleeping disorders, just to mention a few. The skyrocketing incidents of behavioral and mental challenges for Chicago's children and teenagers underscore the dire need for access to good mental health care for the youth.
The increase in mental health issues among children in Chicago and across the country didn't begin with the return of in-person schooling. Data from the CDC shows that the onset of the pandemic saw a huge increase in mental health issues among kids. For instance, the CDC figures indicated that the ER visits for kids with mental health emergencies jumped by more than 30% for ages 12-17 and nearly a quarter for kids ages 5-11.
Evidence that the pandemic has exacerbated children's mental health crisis comes from left, right, and center. The same study found that suspected suicide and self-harm attempts emergency department visits rose by well over 50% in early 2021 among girls in the 12 to 17-year-old age bracket compared to the same time in the previous year.
These survey findings reverberate with what parents in Chicago and across America have been reporting about their kids, especially at the onset of the pandemic. Even several months after the children have returned to school, many parents and guardians are still worried about their children's mental health and well-being getting worse instead of improving.
Educators, parents, and other stakeholders note a serious spike in children's behavioral and mental health challenges that must be addressed in an all-inclusive manner.
According to some experts, the biggest chunk of reports of mental health problems among children may be linked to return-to-school stress and, at the same time, coping with realities at home, such as divorces. Children lost a crucial year in their life to the pandemic, with widespread social and mental ramifications.
For instance, the "lost year" was a period in which the children didn't get the opportunity for social skill development that usually happens during their time in school. When children finally return to school, they're essentially trying to catch up on all of these social developments under extraordinary circumstances. Let's not forget academic pressures have also weighed on them.
Forging the way forward
As the rise of mental health issues increases among the student population, new solutions are incoming to help. One such example is the upcoming Geode Health location in West Loop, which will offer therapy services for both adults and adolescents.
Multiple fixes are also being fronted and implemented to tackle students' short-term mental health crises. There's also a need for long-term solutions to address the children's mental health crisis that began long before the onset of the Covid-19 pandemic.
Many children's hospitals, local communities, educators, and political leaders work together to create and expand training programs to improve workforce capacity. They are also pooling resources to help pediatricians better diagnose and treat young people for mental health conditions, such as disruptive behaviors, body dysmorphic disorder, eating disorders, ADHD, depression, and anxiety.
Stakeholders are also advocating for increased reimbursements by Medicaid for outpatient psychiatric therapy, helping open care access to kids regardless of affordability.
Wrapping It Up
More crucially, families in Chicago and the rest of the nation are also putting their best foot forward to support their kids cope with mental health challenges in many different ways. Increasing quality time enjoyed by the family together is one such way, helping kids feel loved, secure, and sympathized with by their siblings and parents.