The best snacks for infants and babies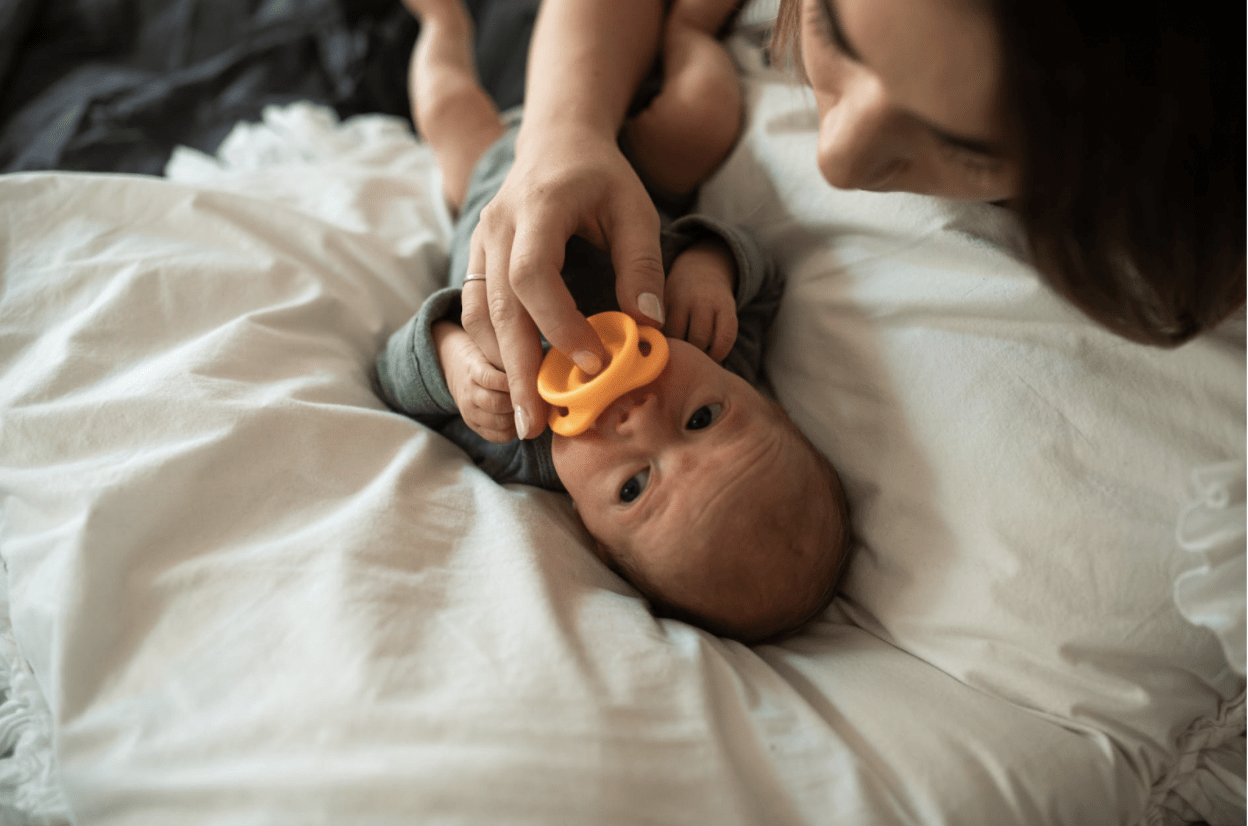 There are many studies on the importance of healthy snacking for the human body. Basically, they all boil down to the fact that the effect of snacking on the body and well-being depends only on its composition and the individual characteristics of each person.
But it is quite obvious that a healthy snack made of natural ingredients will bring much more benefits and positive emotions than the one with a lot of preservatives and flavor enhancers. And especially when it comes to babies.
As a general rule, healthy snacks, like any other snack, are designed to satisfy hunger between main meals. Adults snack when they are bored or because they don't have time for a full meal, and kids always want something to chew on, especially during teething. The reasons for snacking can be different, but it is much more important what to choose as a snack. A really healthy snack should contain a lot of vitamins, have nutritious carbohydrates with a low glycemic index, which are found in fruits, nuts and vegetables.
Meanwhile, cookies, candy bars and other unhealthy snacks are not able to cope with hunger. Moreover, you want to eat them more and more! Such foods cause a temporary spike in body sugar, which makes us feel better. Unfortunately, however, this is a temporary effect.
Baby healthy snacks are very convenient to take with you on a walk. After all, when a child wants to eat something, but it's not time for feeding, moms usually give her baby a cookie or a cracker. But adult food is not very happy little tummy, but organic snacks are very well tolerated. They add energy and enthusiasm to the baby and also tasty and healthy. They easily melt in your mouth, they do not have to chew for a long time. Furthermore, they help develop independent eating skills when a child takes a small snack and puts it in his mouth. Children's snacks contain only organic grains without salt and sugar, slices of fruit and vegetables, that are all safe for children's digestion.
Let's take a look at what snacks are appropriate for babies. Well, of course newborns don't need snacks. It is enough for them to eat either breast milk or highly-adapted milk formula. But babies after six months of age, you can expand the menu. Useful for them will be:
Organic whole-grain cookies with high fiber content, they must have a convenient shape so that the baby can hold them in his hand and not be fragile, but still melt in your mouth;

Vegetable purées – the variety here can be off the charts, but do not give your baby many kinds of purées at once. First, he will not understand the taste until the end, and secondly, too much can cause allergies. Mashed vegetables usually add organic vegetable oil, which is rich in omega-3 fatty acids, which have a positive effect on the nervous system of children;

Fruit purées – there are also many kinds among them, and they include carefully selected and processed fruits and in no case sugar is added;

Wheat and oat breads;

Rice cakes with added fruit;

Buckwheat and corn sticks;

Crispy cheese rings.
You can learn more about the types of snacks for kids at Organic's Best: Snacks for babies. 
Choose only quality food for your babies. Even a snack should be as healthy and vitaminized as possible, because stable digestion is the key to health.