The Experience of Using Skyworth W81 Pro: A Good Choice for OLED TV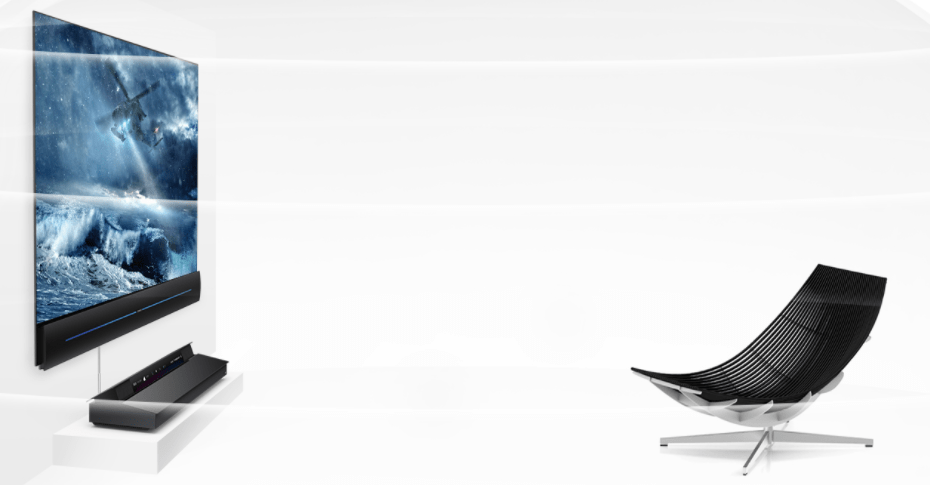 With the gradual maturity of smart TV products in technology in recent years, the development of OLED technology has just become a new opportunity for TV manufacturers, and new TVs on the market have all adopted OLED technology to attract consumers. There is no doubt that I am also attracted by this kind of TV. I bought the Skyworth W81 Pro TV at the beginning of this year. I have been using it for more than five months now, I think it is a good choice overall, and now I will talk about my personal experience of using the Skyworth W81 Pro.
The Outstanding Picture Quality of Skyworth W81 Pro
Ever since I have experienced the amazingness of the OLED screen, I have begun to feel a little dissatisfied with the 65-inch LCD TV at home. The size of the TV is the same, but the difference in the image quality performance of the two is really not the slightest.
Intuitively speaking, W81 Pro will tend to have richer colors, but it is better than the real texture and clear enough details. This will be more obvious in some 4K versions of landscapes, food films, and other brighter videos. As for the wide viewing angle and response speed Advantages such as faster speed are also the characteristics of OLED TVs.
I replaced it with a movie with more dark scenes. I watched it on an LCD TV before, but it was just "black", but the OLED screen would not encounter this problem, and the preset movie mode of W81 Pro is also in contrast, light and dark. The effect has been fine-tuned, and the effect is just right.
I also checked some official information about image quality. On the one hand, Skyworth has developed a set of special image quality models relying on its material advantages accumulated in the audio-visual field; on the other hand, it has prepared a self-developed Chameleon AI image quality chip for the W81 series, directly from the hardware level. Adjust multiple dimensions such as color, contrast, clarity, etc., to make the picture more delicate, real and rich in layers. It can be seen that Skyworth has put a lot of effort into the picture quality this time.
The Functional Diversity of Skyworth W81 Pro
Skyworth W81 series is a smart screen TV, equipped with a 12 million pixel sliding AI camera, which can realize a variety of AI recognition functions. The AI camera can intelligently recognize the scene, realize somatosensory games, video chat, large-screen photography, visual distance detection reminder, unmanned automatic shutdown, AI brightness adjustment, precise gesture control and other functions.
W81 Pro also makes full use of the panel characteristics of the OLED screen itself,  and develops the TrensAI AOD function, which can light up only partial pixels without lighting up the entire TV screen to display time, date, weather, and IoT device information Contents such as, memos, and music actually use the mobile phone's "screen display" feature on the TV.
In addition, the Coocaa TV system running on W81 Pro also has a built-in 4K zone. Popular movies and documentaries are all available, which saves me the time to search for 4K film sources. In addition to the video content, you can also directly download various applications and games to further take advantage of this screen.
Conclusion: High-end OLED TV with Stunning Design
Although the smart TV itself is not new, the hardware configuration of the Skyworth W81 Pro is undoubtedly very comprehensive, and many interesting attempts have been made in appearance design and interaction, which are unmatched by ordinary products. In fact, the advantages of high-end TV products lie in this. In order to persuade consumers to accept higher prices, they naturally need to provide more competitive products. In this regard, the hardware and experience-oriented W81 Pro is in line with our pursuit of higher standards, there is no doubt that it is a good choice for consumers who want to choose OLED TVs.