The Top 5 Green Features for Your Home in 2023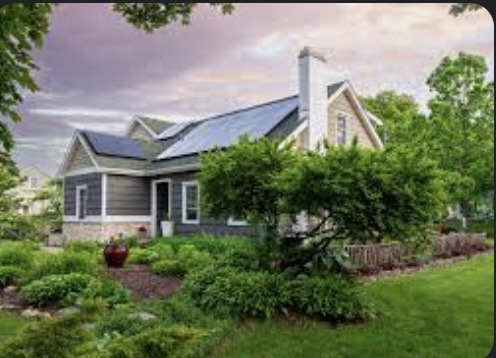 We are living in a world where we pay special attention to our carbon footprint. If you are a homeowner, you should be mindful about the carbon footprint of your home and take appropriate measures to reduce it. That's where you may look at the best green features that you can have in your home. Here are 5 such green features to get in 2023.
Better insulation
If you can cut down on your energy bills, you will be able to transform your home into a greener one. One of the best ways to do it would be to enhance the insulation at your property. If you look at the energy expenditure of your home, you will figure out that you are spending most money to cool down the home during summer months and warm it up during winter months. With proper insulation in place, you can reduce the amount of energy that you need. In other words, you will be able to spend time inside your house comfortably with minimum energy expenditure.
It is true that insulating an older home can make you spend a lot of money. However, it can help you with saving a considerable amount of money in the long run. Hence, the amount you invest in insulating your home should be considered as a great long-term investment.
Get energy efficient appliances
To make your home greener, you may also think about buying energy efficient appliances. One of the best examples of such an appliance that you can buy would be a programmable thermostat. There are numerous programmable thermostats developed with the latest technologies. If you can buy such a high-end thermostat, you will find it an easy task to remain comfortable, while minimizing the energy expenditure.
Likewise, you may also think about getting energy-efficient lighting. Instead of traditional florescent light bulbs, you should get LED bulbs. They provide you with a natural light source, with minimum energy expenditure.
Have a cooler roof
Having a cooler roof can also help you to make the property more energy efficient. This is something that you can do by changing the building materials. With proper building materials, you can get your roof to reflect light and heat from the house. This will eventually cut down the amount of energy that you need to cool down the home during summer months. Moreover, it can also reduce the effect that is created on the heating and cooling system as well.
Make your house smaller
If possible, it would be a good idea to reduce the square footage of your house. Even though you compromise on living space, you will be able to make your home greener. In the meantime, you need to look at the techniques available to maximize your living space. Then you will not feel like you are lacking space at home. When you reduce the square footage, you will need less energy to make your home comfortable.
Get solar panels installed
You may think about getting solar panels installed to cater to the energy requirements of your house. There are solar panel rebates available for you to consider. By taking the most out of those rebates, you should think about getting solar panels installed. Then you will be able to reduce the burden that you have on the energy grid.
Final words
All these methods will help you to make your house greener. It will not just help you to cut down on energy bills but can also assist you with creating a positive impact on the planet.
This article was written by a quick house sale company We Buy Any Home. If you're wondering "how can I sell my house fast", head to the We Buy Any House website for more information relating to all property related enquiries.