Top 10 Salesforce Training Institutes in India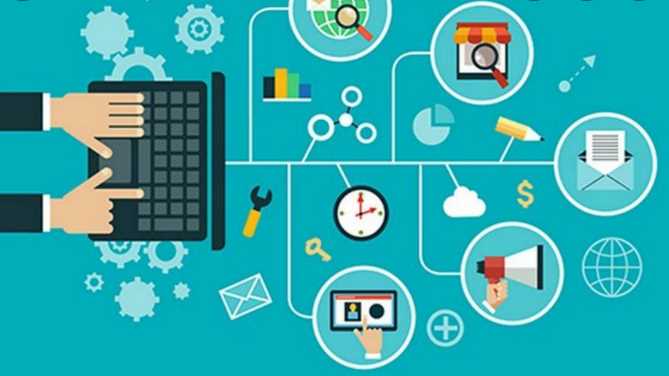 Salesforce certification in the domains of Administrator (SFDC ADM 201) and App Builder is available through Salesforce training in India. Through live projects, you will be able to master the Salesforce App Builder, Apex language, Visualforce, Force.com platform, and more. The following 10 experienced Salesforce training institutes in India can provide you with the best salesforce training in India.
CRS Info Solutions
Salesforce Administration and Development training is offered by CRS Info Solutions in India as an online virtual course. You will learn how to personalize your Salesforce program, including an introduction to cloud computing, workflow rules, updating records, automating emails, pricing, tab bar, relationship, roles, profiles, and dashboards in this Salesforce certification training.
Administrator, Development, Lightning Web components, and integration modules will take 8-10 weeks to complete due to the inclusion of a highly essential real-time project in our training curriculum. Your practice determines how long real-time projects last.
CRS Info Solution teachers have a minimum of 10 years of hands-on experience and competence in teaching Salesforce, and they make every effort to break down complicated concepts into simple modules. Expert trainers will take you through a hands-on Salesforce training and certification program in India, allowing you to improve your skills in Salesforce Administration and Development modules.
Simplilearn
The Salesforce Administrator certification training in Delhi provided by Simplilearn is meant to familiarize applicants with all of the core principles and practical experience required in the field of Customer Relationship Management. The Salesforce Administrator certification course in Delhi includes a thorough curriculum that covers all administrative features of the CRM platform. Candidates that are applying for the two Salesforce examinations would benefit greatly from this training.
Mindmajix
Mindmajix provides both online and self-paced videos for Salesforce training. The 30-hour Salesforce course covers the fundamentals of Salesforce, Visualforce, Apex, Triggers, data modeling and management, custom controllers, administration basics, and some advanced concepts such as Salesforce.
Besant Technologies
In India, Besant Technologies provides the most comprehensive industry-recognized Salesforce certification online training course. Additionally, the course is divided into two distinct domains, Salesforce Administrator and Salesforce Developer. You will be proficient in Salesforce and its related topics after completing this Salesforce certification online course.
Jeet Singh
Jeet Singh's Salesforce Administrator Training Program is designed to equip you with the information and skills you'll need to be a successful Salesforce Administrator. The course is meant to provide in-depth knowledge and concepts that are critical for a Salesforce Administrator's day-to-day responsibilities. The training will also assist you in developing a firm understanding in preparation for employment interviews and certifications. The course includes various case studies and used cases, as well as practical scenarios and basic principles.
Capital Info Solutions
Capital Info Solutions is one of India's best Salesforce training institutes, with locations in Hyderabad, Bangalore, and other parts of the country. We've been in the software training business for 9 years and have completed about 750 batches of each training course. We provide training in the classroom, online, and at the corporate level. Certification assistance is provided.
Intellipaat
Intellipaat provides industry-recognized Salesforce training, which is one of the best in India. Salesforce Administrator and Salesforce Developer are the two domains in which the course is divided. This course will teach you how to use Salesforce tools like the SFDC data model, Apex, Visualforce, and App Builder.
Croma campus
Croma Campus is an Indian-based Salesforce Online Training Institute that also offers courses with job placement assistance. The following are some of the features of the courses we offer:
In-depth knowledge of CRM
Updated course module
Ease of access and much more
Edureka
With instructor-led classrooms and self-paced Salesforce training, Edureka offers extensive Salesforce training in India for salesforce developers and management. You'll know everything there is to know about Salesforce Instances, Salesforce's platform, Salesforce's database, application design, automation methods, project management, and so on.
Salesforce training India
SFDC India is a top salesforce CRM online training and certification institute. If you're new to this technology, don't worry; you've located a reputable provider of Salesforce Online Training in India.
Ending
CRS Info Solutions offers job-oriented Salesforce CRM Online Training in India to aspirants from all over the world. We have students from nearly every country. Because Salesforce is a global organization, you can learn and work from anywhere. Please feel free to call us with any questions or concerns you may have; we are always happy to assist you.
CRS Info Solutions is the best institute for practical-based Salesforce online training because the training is a 100 percent real-time training program in India by profound instructors with real experience that will give you more practical knowledge than academic, so CRS Info Solutions is the best institute for practical based Salesforce online training. Attend our free live demo class to see for yourself how good we are. Call +91-7013283324 right now.