Top Recommended Property management system in 2021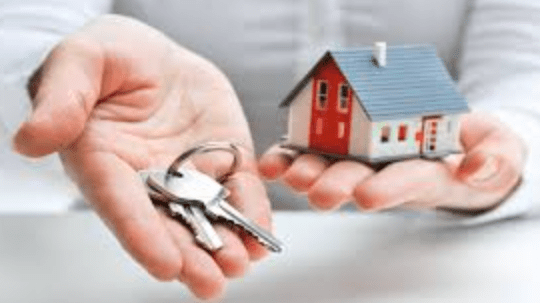 The PMS software solution provides hoteliers with the ability to collect bookings directly and the integrated suite of tools will advance your hotel business. Along with this after optimizing an all-in-one software hoteliers can broaden their reach and get the power to receive and list real-time updates of reservation data and availability. The first impression on the guests is created as they walk through the hotel doors and reach at your front desk, PMS ensures you to make a good and memorable first impression. The PMS is useful in an easy display of arrivals of a particular day and recording important information about stay preferences attached to a guest's booking.
Stayflexi :
Stayflexi provides the users with a fully automated hospitality platform. This software has a unified solution for all of your property needs.
A few of the common features of stayflexi are:
GDS/OTA Integration
Maintenance Management
Multi-Property
Online Booking
Point of Sale (POS)
The unique offerings from the software include end to end automations and flexible bookings. You can easily find self-service options like touchless POS, self-check-in/check-out, auto inventory management, auto room allocations and many more.
Cloudbeds :
Cloudbeds offers several benefits like ease of use, stable functionalities, and great integration. This software is capable of handling the hotel tasks practically. Whether it is a check-in of guests or the post check out, from the front desk function to handle the back office, any employee or staff can operate Cloudbeds interface easily with only a little training.
Frontdesk Anywhere PMS:
The software also allows you to automate guest allocation. It works by browsing through room availability and cleanliness. With booking management, you can manage the daily affairs of your hotel easily even with minimal staff. This booking management system helps you in contouring the front office tasks. Along with this, you can keep the track of the real-time status of hotel rooms.
Hoteliga:
This is an all in one cloud based hotel management platform which is completely user friendly, easy to use, with no installation required. This software is a solid affordable solution with thousands of happy customers all around the world. It has a built in accounting system and provides features to customers like maintenance management, multi-property, online booking etc.
RMS Cloud:
RMS provides an innovative and cloud-based property management system for the full service of hotels and resorts. With the help of RMS, it becomes easy to meet your property's unique needs and support your operational goals. It provides an opportunity to the hoteliers for maximizing revenue, saving time and money and enhancing the guest experience. Today this software has been used by thousands of properties for increasing the bookings, connecting with guests, efficiently running the business and for earning profits. This software grows along with you for achieving success.
Smart bnb:
It is a property management solution that simply centralizes all the properties into one easy to use dashboard and the communication with guests is done through automation. This software is trusted by the managers and owners of approx 220,000+ properties in more than 140 countries. Some smart features of smartbnb are:
contract management
multi-Property
Online Booking
Reservations Management
Single Property
6 Tips to Improving E-Commerce Websites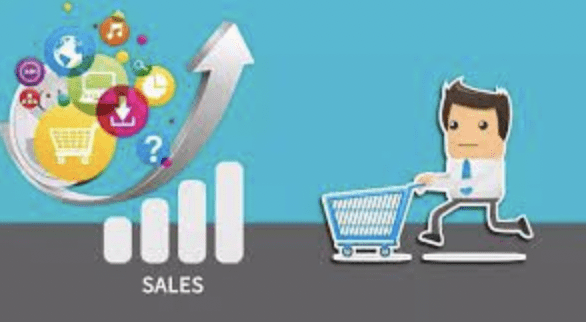 A total of 2.14 billion. That's how many buyers will be online during the year 2021. If you ever wondered if getting into e-commerce is worth it, just remember that number.
The question is, how can you update your online store to take advantage of those buyers?
If you run e-commerce websites, you need to do everything you can to optimize your pages. Follow the six tips below to increase sales and improve website traffic to your e-commerce store.
Improve Your Navigation
The goal of your e-commerce website isn't to present visitors with an endless stream of information. In most cases, they're there for a simple task. They want to buy a product.
The question is, can they easily find what they want to buy on your website?
If you have tons of product categories and complex navigation, how can you expect people to find the products they're trying to find? Do what you can to simplify navigation on your website.
You can do this in your menus in most cases. Create primary categories for your website and send your users to those categories. Try to limit the number of clicks it takes to land on a product to three to maximize your navigation's simplicity.
Improve Your Speed
Keeping someone's attention is more challenging than ever on the internet. People have endless options available to them. If they can't quickly find what they need on your website, they'll head back to the search results and look for other options.
Your page speed can be a severe detriment if it takes too long for your visitors to load your site. More than a few seconds will cause people to lose their focus and not enjoy their experience on your site.
Since you're an e-commerce website, you'll likely have a lot of images on your website. Unfortunately, pictures are one of the largest sources of slowdown for users. Do what you can to compress your images to reduce your page size.
The next thing to do is cache your pages. Page caching creates static HTML versions of pages that don't change often. Doing this reduces database calls, which sends your website data to visitors faster.
Take Great Pictures
You can't get away with blurry smartphone pictures for showing off your store products. People are more hesitant to buy online when they don't have a clear picture of the products they're buying.
At a bare minimum, purchase a professional camera to take great photos of your products. Every part of your product should be visible and seen from multiple angles.
If you aren't a professional photographer, reach out to a pro to get the job done. Ideally, find someone who creates images for e-commerce websites. They'll know how to frame everything to get the best results.
SEO Optimize Everything
E-commerce is expensive if you go the paid ad route. You can pay dollars for clicks and not get any results. If you're willing to take things slower, you can use SEO basics to get organic traffic to your website.
The great thing about SEO is that you don't have to do anything further once you invest in setting up your website's SEO. If you're on the front page of Google, you'll get free search engine traffic for as long as you remain there.
To start the SEO process, set up the meta-information for your website pages. Your title and description will help Google understand more about your website and will rank it accordingly.
Once you nail your on-site SEO, you can start building backlinks. Each link counts as a vote for your site. The more you have, the more authority Google will assign to your pages.
Use Cart Abandonment
People don't always buy on their first visit to a website. They'll add things to their cart but decide to wait until a later date to purchase. The problem is that people don't always remember to come back.
Cart abandonment software will help solve this problem. When your visitors add products to the cart, it will ask for an email address during the process. This address will get added to a list of people who have shown interest in products but failed to take action.
Once you have this list, you can reach out to people who abandoned their carts. You can remind them about your products, tell them about the benefits of buying, and even offer discounts in your reminders. As a result, you'll get more buys and increase your overall conversion rate.
Record User Sessions
The problem with making random changes to your website is that you don't always know what will work. You're assuming user behavior without having any hard data.
You can get the data you need by recording user sessions. Software like heatmap and session replay software will show you what your visitors do on your website.
This type of tracking isn't the same as traffic analytics. Session replay software will show you the exact actions users take. You'll see where they focus their attention, how far they scroll down pages and several other important metrics.
You can use this data to figure out if people are directing their attention in the right places. If they aren't, make changes that push people to pay attention to the right website elements. This method is also a great way to monitor your customer journey to ensure it's performing as expected.
Your Work Is Never Done With E-Commerce Websites
The world of e-commerce is constantly changing, and you need to do everything you can to keep up. Use the tips above to keep your e-commerce websites running smoothly. You'll need to keep using the information above to optimize your site to keep customers coming back for more.
If you want to learn more about what it takes to run a website, check out the latest posts on the blog to learn everything you need to know.
What Is the Cost of Solar Panels in the State of Virginia?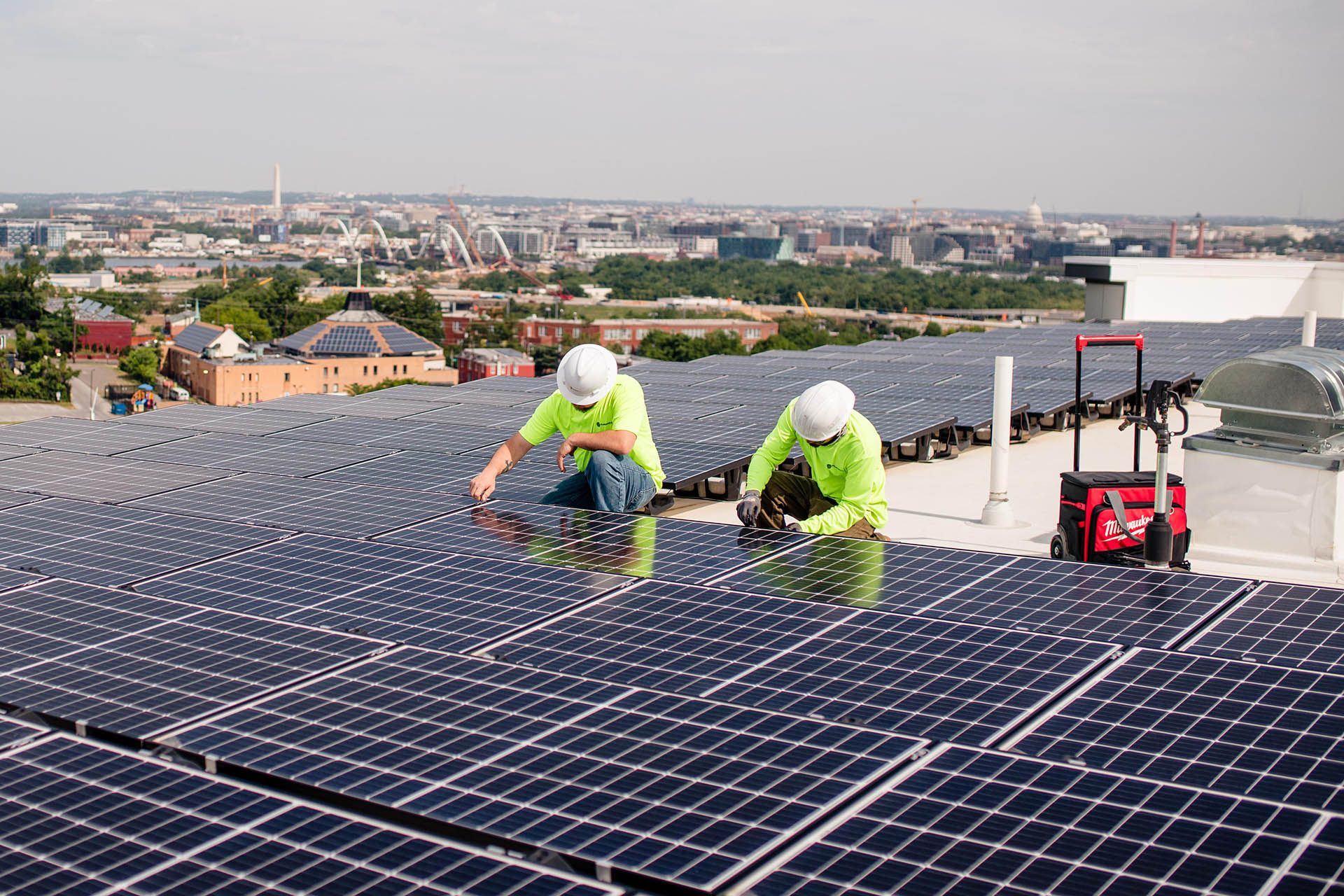 Since the USA got on board with the Paris Agreement, which aims to slash the consumption of fossil fuels within the next 20 years, the solar industry's grown by over 42%.
Like most states, Virginia's committed to driving this change. The 2020 Virginia Clean Economy Act makes it mandatory for energy providers to use only renewable energy sources by 2045.
Are you resident in this state and want to get on board with solar power before then? If so, you're probably wondering about the cost of solar panels in Virginia.
Keep reading to find out more.
Average Cost of Solar Panels ln Virginia
Currently, the cheapest 3kW solar panel installation costs around $8,730 in Virginia. Unfortunately, you'll need at least double that amount of power to run your home.
A 6kW system costs about $17,460, but you will get a 26% rebate on your federal tax for installing solar. Depending on your local municipality, you could also receive a rebate on your property tax.
That brings the total upfront cost down to $12,920.
Taking these rebates into consideration, as well as varying contractors' prices, the cost of solar panels per kWh works out to between $2.47 and $3.35 in Virginia.
These averages include installation costs for labor as well as the solar panels, inverter, and batteries you need to power your home.
With dozens of solar panel companies to choose from in Virginia, it makes sense to shop around for the best prices before you commit.
What Savings Can You Expect With Solar Energy?
According to this website, https://blueravensolar.com/virginia/, solar prices have declined by 45% in the last five years in Virginia. There's a good chance these prices will continue to fall, but don't wait to get your solar panels installed.
The sooner you get on board with solar, the sooner you'll start to enjoy huge savings on your energy bills.
From a maintenance point of view, the monthly cost of solar panels amounts to zero, and you'll save around $22,000 in energy costs over 20 years.
If you decide to invest in an off-grid system, you won't pay anything for your energy needs once you've paid for your solar panels.
With a grid-tied system, you'll still save by using less electricity from your energy provider. Plus, when you feed your excess solar power back into the grid, they'll give you a credit toward your next bill.
Renewable energy systems also increase the value of your home and make it an attractive option for buyers. So, if you decide to sell your house, you're bound to get a good return on your investment.
Is Solar Energy the Right Choice for You?
The cost of solar panels pales in comparison to the vast amounts of money you'll save once you've got your system up and running.
So, when you consider both factors, there's really no disadvantage to opting for solar power in your home as soon as you can.
Are you interested in finding out more ways you can benefit when you upgrade your home according to the latest trends? Explore our website for all the details.
Importance of integrated collaborations during an IT Incident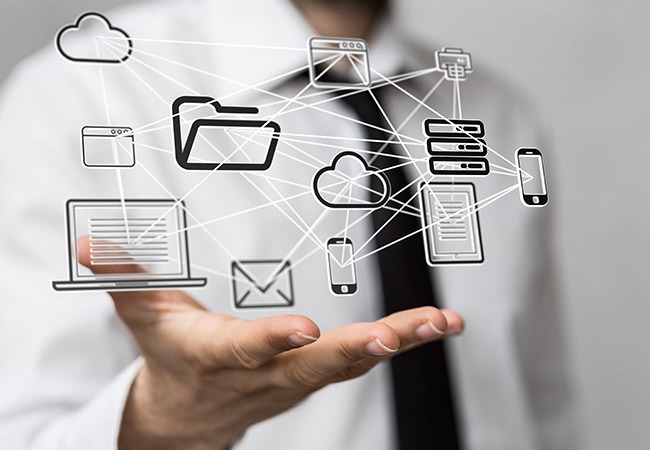 One can't seamlessly manage IT operations without thinking about Incident responses. Downtime can be devastating especially for a digital business that is developing high-velocity applications. Threat counts and complexity are rising exponentially, which adds heavy workloads to IT incident operations.
Unfortunately, many companies fail to prepare for this inevitable occurrence, so they respond in an unorganized, panicked manner. Investing in the necessary tools and establishing best practices not only allows incidents to be resolved as quickly as possible but also enables organizations to learn from incidents and be more resilient in the future.
To resolve these issues, collaboration is crucial to an incident response team's success. This boosts innovation, efficiency, and success by improving your team's ability to work together and solve problems.
Most organizations believe that their incident response personnel can become 38% to 100% more effective if they can collaborate better. This shows that businesses need to think beyond the conventional siloed tools that don't communicate or share data. Leveraging integrated collaboration for security and IT ecosystem that controls processes, detects threats, and resolves problems.
These collaborative technologies can improve the effectiveness and accuracy of the human factor when different teams are working on incident detection and response. Look for integrations and automation of controls, policies, and processes as well as workflows and data sharing among IT and incident response teams.
We cover ways to collaborate, how to know if you're not collaborating, and how to boost incident collaboration in the workplace. However, what are the real benefits of integrated collaborations during an IT Incident?
Advanced Threat and incident Management
Enterprises are reshaping their approach to incident response to meet the challenge of advanced threats, and are looking to improve detection and response, as well as other aspects of threat defense.
Businesses can focus on incident response with efficient tools that embrace a comprehensive set of endpoint detection, analysis, incident response process, and remediation tools used in IT operations.
Remote control and automate to Improve Processes
Companies can streamline collaboration by conducting certain processes remotely and by automating tasks. As part of rapid response, remote containment, mitigation, and remediation are highly valued across all geographies.
Using a collaborative and centralized system, team members can handle incidents, regardless of where they are located. Incident response team data sets, commands, and alerts are used to assist endpoint and network operations when investigating data. This promotes consistency and accuracy.
Blameless Communication between teams
With real-time chat tools, members of your team can easily communicate across the organization. Using tools that record the incidents allows the incident response team and stakeholders to see what's happening and be up to speed at any time to resolve the issue.
When the incident has been resolved, conduct a blameless postmortem session with your team members. This will help them improve the reaction to similar incidents and act proactively. Instead of pointing fingers, work together to share information to improve the efficiency of the system.
Identify and focus on the business bottom line
Incident response software is more than a communication tool, by a means of ensuring developers and operations work together to deliver real business value.
Track metrics such as IT incident duration, estimated time to repair, and mean time between failures to understand your team's rate of improvement as well as accelerate productivity. This can help you gain insights into the incidents and achieve your goals faster.
Unified Workflows for better collaboration and faster resolutions
Using the correct messaging and communication tools to reach appropriate people is critical, but all the pertinent data from current and historical incidents should also be available.
It is essential to sort incidents by key metadata, view a chronological list of updates that contributed to the problem, and provide commentary, context, and outcomes. The collaboration will be easier and more productive with a proven set of integrated tools that consolidate all necessary data in one place.
Conclusion
Incident management relies heavily on postmortems. If you can relate a new incident to a past incident, you can figure out if the problem has already been solved. You can then have all the information you need on hand if a similar incident happens in the future. With integrated collaboration, all your team members can be aware of the incidents and perform well in their roles during incident response.
Using the principles described above will make your IT incident management easier, more efficient, and more communication effective for incident response teams. Most importantly, it allows teams to focus more on developing their business. For better incident management you need an integrated collaboration tool that can make all the above recommended practices best possible.
Get a demo to learn about Zapoj, a versatile incident response solution is engineered to implement an integrated collaboration for your rapid recovery.