Top Recommended Property management system in 2021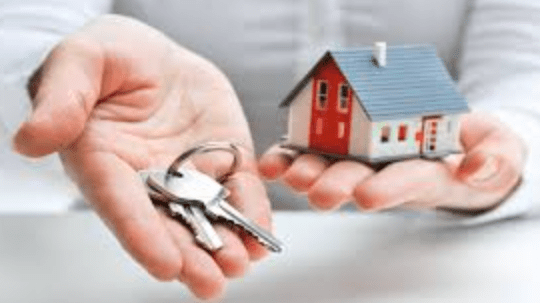 The PMS software solution provides hoteliers with the ability to collect bookings directly and the integrated suite of tools will advance your hotel business. Along with this after optimizing an all-in-one software hoteliers can broaden their reach and get the power to receive and list real-time updates of reservation data and availability. The first impression on the guests is created as they walk through the hotel doors and reach at your front desk, PMS ensures you to make a good and memorable first impression. The PMS is useful in an easy display of arrivals of a particular day and recording important information about stay preferences attached to a guest's booking.
Stayflexi :
Stayflexi provides the users with a fully automated hospitality platform. This software has a unified solution for all of your property needs.
A few of the common features of stayflexi are:
GDS/OTA Integration
Maintenance Management
Multi-Property
Online Booking
Point of Sale (POS)
The unique offerings from the software include end to end automations and flexible bookings. You can easily find self-service options like touchless POS, self-check-in/check-out, auto inventory management, auto room allocations and many more.
Cloudbeds :
Cloudbeds offers several benefits like ease of use, stable functionalities, and great integration. This software is capable of handling the hotel tasks practically. Whether it is a check-in of guests or the post check out, from the front desk function to handle the back office, any employee or staff can operate Cloudbeds interface easily with only a little training. Check about chatbots here in detail.
Frontdesk Anywhere PMS:
The software also allows you to automate guest allocation. It works by browsing through room availability and cleanliness. With booking management, you can manage the daily affairs of your hotel easily even with minimal staff. This booking management system helps you in contouring the front office tasks. Along with this, you can keep the track of the real-time status of hotel rooms.
Hoteliga:
This is an all in one cloud based hotel management platform which is completely user friendly, easy to use, with no installation required. This software is a solid affordable solution with thousands of happy customers all around the world. It has a built in accounting system and provides features to customers like maintenance management, multi-property, online booking etc.
RMS Cloud:
RMS provides an innovative and cloud-based property management system for the full service of hotels and resorts. With the help of RMS, it becomes easy to meet your property's unique needs and support your operational goals. It provides an opportunity to the hoteliers for maximizing revenue, saving time and money and enhancing the guest experience. Today this software has been used by thousands of properties for increasing the bookings, connecting with guests, efficiently running the business and for earning profits. This software grows along with you for achieving success.
Smart bnb:
It is a property management solution that simply centralizes all the properties into one easy to use dashboard and the communication with guests is done through automation. This software is trusted by the managers and owners of approx 220,000+ properties in more than 140 countries. Some smart features of smartbnb are:
contract management
multi-Property
Online Booking
Reservations Management
Single Property