What Are The Advantages and Disadvantages Of Externships For Your Professional Career?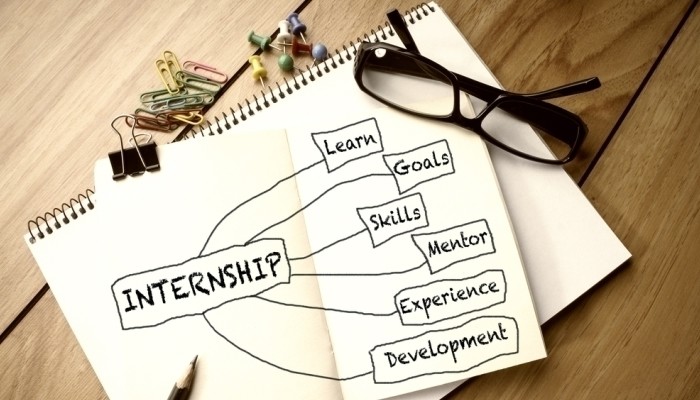 An externship is a training program for students to experiment with their professional life. The externs learn from experienced professionals in a short period, mostly during a few days.
This article will explore the main advantages of your career for going to an externship program.
Advantages of externships
1) Externship gives you a real-life application of your major
Before joining college or university, you can choose to undertake an externship to get a feel of the real-life application of your desired major, thus giving you an understanding of the full extent of your major or career before pursuing it.
For instance, you might be planning to pursue a pediatrician but are disturbed by the sight of sick children. Thus, during the externship, you get an opportunity to review your career choice and change to something you will enjoy doing instead of pursuing the course over four years only to realize a year into practice that you are disturbed by the sight of sick children.
Therefore, an externship gives you the perfect opportunity to gain insight into your chosen professional field before fully embarking on training.
2) Helps you get your foot-in-the-door of your dream employer
Everyone has a dream employer, and sometimes it might take a while to get the perfect opportunity to join your dream employer.
While an externship is a short duration, it allows you to put your foot–in–the–door of the potential employer. During the few weeks working with the employer, you get to network, get contact details, get introduced to the top management.
If you make a great impression during your externships, you might be offered an internship if the company has a budget. Also, during the externship, you gain a thorough knowledge of the company's mission, vision, core objectives, culture, and professionalism.
This information can give you an upper hand if you get invited for an interview for an internship or any entry-level job. One of the critical elements employers look for in candidates is whether they will fit the company culture. When you are an extern at the company, you show them that you are the ideal fit.
3) Externship gives you the flexibility to design your program to meet your study needs.
During the externship, you can adjust your program to gain more exposure. For instance, if you get accepted in computer programming at an organization and work under a computer programmer on your first day.
However, on the second day, you see someone doing social media marketing and get curious about designing a successful social media marketing.
With an externship, you have the flexibility to work with the social media marketer on your second day. If you see someone coding in a specified programming language on the third day and become interested in learning the coding language, you can switch your program.
Thus, with an externship, you can get exposure to different sectors in your career to decide which field to specialize in. For instance, if you are an accounting student and are unsure which area to choose between audit, taxation, bookkeeping, or payroll accountant, you can select to extern at these departments for a few days.
At the end of the week, you will know which field you are more passionate, knowledgeable, and interested in.
4) Externships allow you to jumpstart your networking process.
Networking is a long-term process that requires time, patience, and persistence; thus, the early you begin the process, the better. While undertaking the externship, you get an opportunity to interact and network with many people in your chosen field.
Getting an externship allows you to introduce yourself, make connections, and start relationships with many people in your chosen profession. The more companies you connect with, the more extensive your network, and the higher your chances of getting a job after graduation.
Further, these networks can be helpful beyond your first job. If you keep in touch with your network, getting your second, third, or dream job becomes more accessible.
Remember, it is not what you know in most careers, but who you know that makes the difference between an unemployed graduate and someone with a thriving career.
Disadvantages of an externships
1) Short duration
Unlike an internship which takes several months, an externship lasts for a short duration, from a day to a week. If you don't want to commit to working an unpaid internship for several months, then an externship is a better option for you.
Considering that externships are highly unpaid, most employers don't mind the short duration, even as short as a week.
The disadvantage of short duration is not getting enough experience to be ready for your first job.
The good side of it is, if you are unsure which sector you want to work in, an externship can help you observe different areas and companies over your summer break.
At the end of the 4-month time, you will feel the operations in various sectors, which can help you make better choices in your career.
2) Don't engage in the company's process
Due to the short duration, companies will not invest enough in training. The extern ends up not getting involved deeply in the company's day-to-day processes, with the risk of becoming just an observer.
If you're looking for more hands-on tasks and maybe an internship would be a better option.
How can you get an externship?
There are various opportunities to get an externship, depending on your university. The common ways include:
University of college career department and placement. Most universities have external linkage with leading organizations that enable their students to get internships.
Government institutions, such as State governments or the US department of state.
Networking relationship: using professional networks like LinkedIn, you can network with potential employers.
Professional organization: For instance, if you are a medical student, join the local professional network and start networking with professionals in your field.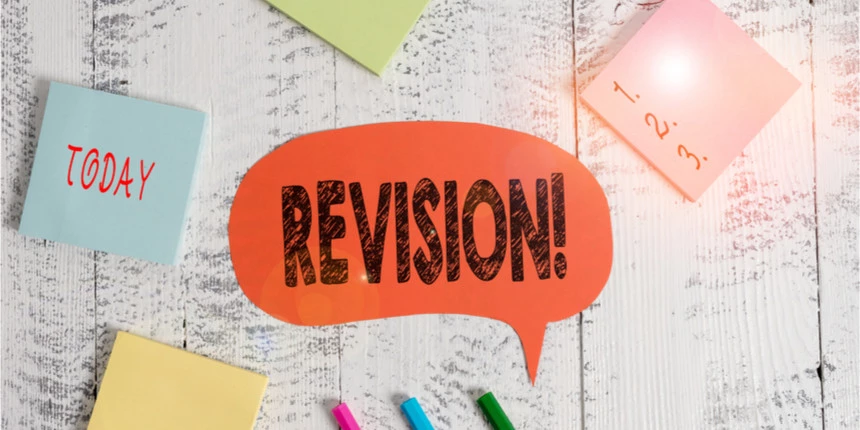 The National Testing Agency in India is responsible for conducting competitive exams all around India to assess and rank students for admissions to higher education courses. NATIONAL ELIGIBILITY CUM ENTRANCE TEST or NEET is an entrance exam that is uniformly conducted throughout the nation and it acts as a deciding factor for getting admitted in courses such as MBBS, BDS, BAMS etc in any colleges that offer them. Over time NEET has increased its relevance taking into account that a single exam holds the weight of the admissions to all major esteemed colleges in the medical field. Cracking such an exam which is attempted by lakhs of eligible students can be difficult also considering how it becomes even more challenging to get a decent rank in the first attempt itself. But it has been proven as not impossible. With the right guidance, consistent dedication and a perfect amount of passion NEET becomes an endurable goal.
The first and foremost step towards dedicating yourself to NEET is to become thorough with the syllabus. It would take more than just one reading to fully understand and comprehend the entire prescribed textbooks and therefore multiple readings are advised. With each reading, prepare notes of your own in all subtopics as well and keep adding points that you may have missed the first time. Once your own notes are ready, read it along with the notes available from trusted experts to cross-check facts and your understanding of them. Do not forget to mark and highlight important portions in the textbooks and notes to get immediate attention while rushing through them as part of the final revision. If any concept is difficult to understand and seems like it needs more focus than the rest, be sure to round them separately for extra reading. While preparing these notes, you can take the help of online videos and prescribed online readings. Visual representations usually increase the chances of remembering concepts as they usually provide examples and relatable content for each topic undertaken. Another tip that becomes useful is to colour code the different sections. Subjects like biology especially, demands by hearting and therefore the use of colours gives you an advantage of remembering the concepts by associating it with the colour used. It is also important to finish covering the syllabus at least a few months before the scheduled exam date so that there is enough time to revise and be thorough with it.
Revision before the exams are often considered the most crucial. It requires utmost focus and complete commitment. This stage usually involves a series of repeated mock tests from different reliable sources. In this present era of digital dealings, there are many NEET Mock Test Series available. It is important to do these mock tests in the exact same way the candidates are to take the real entrance exam which means they have to fix the time accordingly with no disturbances around. Some websites offer tests that include ranking systems amongst all the attendees and also provide a detailed analysis of your answers in each section of the specific test. This can help you evaluate your position in the rank list and work towards increasing your scores. Students can also work out sample question papers that are easily available and can be downloaded with no difficulty whatsoever. These sample papers include the ones published by authorized authorities with the aim to let candidates take practice tests and understand the pattern of the question paper they are to solve. Working these out will definitely give the students a heads up on how to face the exam and also help the students in familiarizing with how the questions papers are going to be set. While looking through sample question papers students should ensure that they do not ignore solving question papers from previous years as there usually is a huge chance for questions to get repeated over the years. Make sure to download the original answer key along with the question papers and go through it once you are done with solving it on your own. Writing down your scores and correcting them on your own improves your skills and helps you rectify your mistakes better. With each question paper, you can improve by focusing on your weak areas with respect to each subject. You will be able to pinpoint your weaknesses and allocate your time accordingly by shifting extra focus to specific portions. Even though revision is said to be a time when you have to put your maximum effort, one cannot force oneself to pack their brain with everything over a limited span of time. This is where the importance of a long term plan of action comes to the advantage. This involves setting a fixed agenda to complete all the prescribed portions and putting consistent efforts to cover it.  Yet even with all the right amount of planning and sticking to it throughout, breaks are inevitable. Students should learn to detect their saturation point and make sure that they take small breaks in between. Relaxing and giving yourself a time out when you have exceeded your quota allotted to be productive, helps the brain in processing the already stored information better. This also includes the need to have a proper routine that involves a healthy diet and an adequate amount of sleep.
It is no secret that NEET is one of the toughest exams in the country and only the most passionate and dedicated students can crack them to secure their future in their selected field of interest. In addition to the above-mentioned tips and suggestions, if you can come up with your own strategy for revision according to your pace NEET will turn out to be not much of a difficult goal to achieve. The discipline of Medicine calls for extreme levels of commitment and demands dedication at all levels. NEET asks for the same zeal and handwork and if you believe in yourself to be enduring and do not fail to follow sensible guidelines in studying, anyone has their shot at this exam. 
Important Topic in Class 11 Accountancy Chapter 11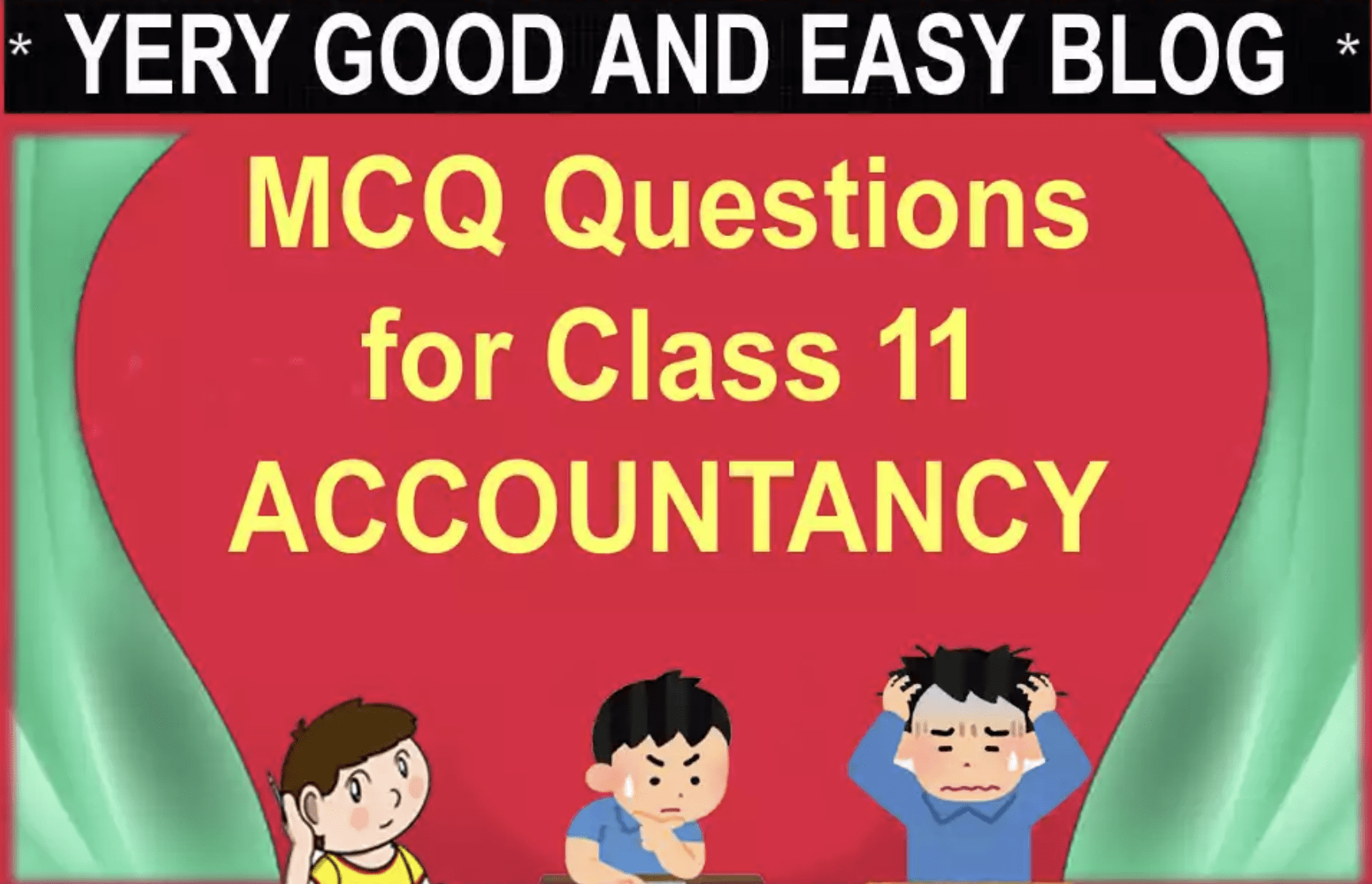 Accountancy is an interesting subject for the students having an inclination towards calculations and accounts management. Students who want to pursue their career in the field of any financial sector choose commerce as the core subject from class 11.
 These are the students who decide to make their career in the field of finance which is very important for trading activity and business organizations.  As it is said the backbone of any company is the Account department students have to be well versed in every topic of accountancy as their career will depend on their caliber and accounting accuracy.
Accountancy has its importance not only for those who will be an accountant in the future but also in daily life. Basic accounting is very important to manage financial related issues in a regular lifestyle. 
Class 11 Accountancy is the introduction of important subject topics and students have to be well versed from the beginning so that they can be clear with the fundamentals and the basics concepts in Accountancy.
The chapters in class 11 Accountancy are 15.
They are as below.
Introduction to Accounting.

Theory Base of Accounting.

Recording of Transactions-I.

Recording of Transactions-II.

Bank Reconciliation Statements.

Trial Balance and Rectification of Errors.

Depreciation, Provisions, and Reserves.

Bil lof Exchange.

Financial Statements -1

Financial Statements.

Accounts from Incomplete Records.

Applications of computers in  Accounting.

Computerized Accounting System.

Structure Database for Accounting.

Accounting System using Database management System.
All these chapters are very important and have to be appropriately grasped with accuracy and focus. But there are also some important chapters amongst these which needs to be focussed more as the maximum number of questions would be asked from these topics like Introduction to Accounting, Recording of Transactions-I, Recording of Transactions-II, Bank Reconciliation Statements, Trial Balance, and Rectification of Errors, Depreciation, Provisions, and Reserves, Theory Base of Accounting, Bil lof Exchange, Financial Statements -1, Financial Statements, Accounts from Incomplete Records, Applications of computers in  Accounting,  Computerised Accounting System and so on.
Class 11 chapter 11 which is Accounts from Incomplete records has more of the data of all the concepts which is comprehensively learned very well through the DK Goel Solutions Class 11 Accountancy Chapter 11 and includes the topics that can be easily comprehended by the students for the exam preparation.
Contents of the chapter.
Several accounting entries are in the books of original and the economic activities are in the general ledger.
The purpose of this chapter is to give an idea about the usage of the entry in many business establishments and also to give detailed theoretical concepts to the students.
The advantages of the Book of the originals.
The calculation mistakes are minimized.

The details are accurate.

These can also be called journals.
In this chapter, students will understand and learn the difference between the record and the cashbook and also the credit and the debit. These are the basics of accountancy.  
Vedantu has made it very easy with the best study materials to be expertise in the chapter giving the details of the topics. The chapter-wise notes will help the students to make their preparation in a very comprehensive way saving much of their time.
Advantages of preparing through Vedantu for class 11 Accountancy chapter 11.
The solutions are well prepared by experts.

The revision notes are well organized.

The practice exercise can be helpful for thorough preparation.

It saves lots of time.

The solutions are updated as per the CBSE curriculum.
Study tips for class 11 Accountancy.
Study timetable.
Make a well-planned timetable and follow it regularly. Know your strengths and weakness so you can devote the time according to the topics requiring more time.
Books.
Don't accumulate too many books and start reading. This will not help you but just creates confusion and you will not remember any topic properly. The NCERT textbook is very good to have a thorough preparation along with that for the reference book you can go through D.K Goel Solutions where all the topics are very precisely given. Most of the questions in the exam are based on the NCERT books.
Definitions.
Definitions should be understood and learned. Know the logic behind each so that you will get a clear concept of the terms defined. Definitions have to be memorized but make sure you understand them before memorizing.
Features and the benefits.
 There will be questions asked about the features and the benefits of the different topics. You should answer in a very relevant way so it fetches you the right marks. Just don't memorize but also practice writing. This will help you to develop speed and accuracy. Sometimes you might be very good at answering verbally but when it comes to writing you might not be.  To avoid such things happening practice writing while you learn.
Formulas 
Formulas have to be memorized but you should also know how it has been derived. Note down all the relevant formulas in a book.  You can revise every day so in a few days' time, the formulas will be at your fingertips.
Calculations.
Accountancy means full of calculations. So make sure to practice so that the silly mistakes are avoided which usually occurs during calculations.
Preparation of notes.
Prepare systematic notes so that while revising it becomes easy and you can glance at all the topics in a short duration. This will make you remember what you previously studied and boost your confidence.
Previous year papers and the mock test.
Once you are thorough with all the chapters you can start solving the previous years' question paper which will help you in time management skills and speed accuracy. This is an important aspect from the examination point of view.
General tips.
Plan an appropriate timetable.

Follow it regularly and systematically.

Be regular in your studies.

Understand the concept well.

Avoid silly mistakes during calculations.

Be positive and learn what you do not know. Don't give up.
Class 5 Mathematics Timetable For Last Minute Preparation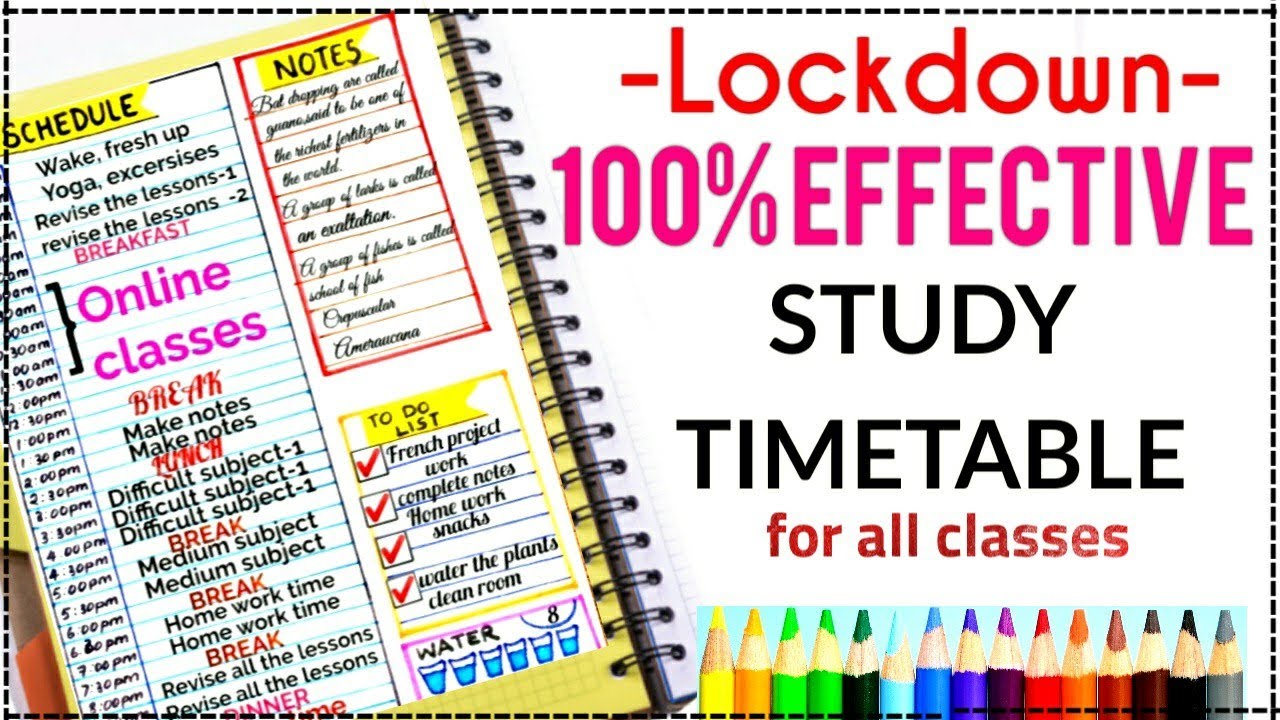 Mathematics is a tricky subject that seems scary for most students. It is the subject from which students escape the most. However, it is also one of the most important subjects that you cannot avoid since it will help you in the long run throughout your work life. With consistency and a little determination, you can easily master maths. Once you take interest in solving numerical problems you will surely excel in this subject and enjoy it. But to begin with, following a proper timetable is very essential that will ensure time management and keep your study hours and free time in balance. Especially when exams are very near, students take a lot of stress about finishing their syllabus on time thus a good schedule will keep you on track and you will feel more relaxed and confident of scoring high in the exams. Once you reach class 5 standard your studies become more complex which will keep on becoming tougher as your classes increase. Thus it becomes very important that you start getting more serious about your studies giving equal importance to all subjects, Maths in particular.
Why prepare a Maths timetable? 
With less time left for exams, a proper timetable will assist you in managing to complete all the chapters on time

Maths is a subject that requires regular practice. Having a timetable and allotting proper time for it will give you a clear idea about the time that you should spend on covering a new chapter and time to be spent on practicing the old topics

A timetable will always remind you of your study commitments

It will give you an idea about the fruitful time that you have spent on your studies and the unnecessary time that you have wasted 

You have to be thorough with all the formulas of every chapter, allocating time for it in your timetable will help you clear concepts and get a solution easily.

It will help increase productivity and provide you with a better score in your exam

A timetable will help avoid procrastinating for your examination. If you start your preparations early, following a proper timetable, you will get plenty of time to revise and practice more sums on the days just before your exam.

A timetable will make you feel less stressed. You will be well acquainted with all types of numerical from every chapter of your textbook

Maintaining a timetable right from Class 5 onwards and following it to upper classes will make you a disciplined person and you will surely score good marks in your final exams 
Tips to prepare an effective Maths timetable
Make a list of your priorities
You need to think and write down all your responsibilities before filling them in your actual timetable. You are the only one who knows best about your weaknesses and strengths. Allot time accordingly give more importance to chapters that you find difficult to understand. Try to first cover numerical problems of harder chapters that might probably take more time than solving the easier ones. Avoid making frequent changes that might deviate your mind. Your timetable should be a smooth one.
Be updated with all the sheets or assignments before preparing your timetable
This means get all your study materials ready which includes your syllabus and practice papers like the CBSE Sample Paper for Class 5 Mathematics ready beforehand so that you can always refer to them after solving a chapter. This will give you an idea about the type and nature of numerical questions that are framed by the CBSE board from that very particular topic. Many times questions are repeated with a slight change in the data. You can surely find something common in your exam if you are thorough with your preparation. Always mark the key points and have a brief idea about the marking schemes.
Choose timings according to your preference
Before scheduling a timetable decide whether you are a morning person or a night person. Maths requires proper concentration to conceptualize and implement the formulas according to the questions asked. The formulas often vary depending on the sums asked even if the sums are from the same chapter. For example, there are different formulas from the Profit and Loss chapter for finding out the selling price, cost price, profit percentage, or loss percentage of an article. You need to have a fair idea about them so that even a slight change in the question doesn't confuse you. Hence, always choose the timings according to your preference when you are free from all sorts of disturbances. Only then you will be able to solve all sorts of numericals from the chapter. 
Do not shift focus
Do not be distracted by other activities right before your exams. Stay away from everything that deviates you from following your timetable. Try not to refer to multiple books as they list down different ways to solve a question. Always stick to the NCERT textbook which has been prescribed by the CBSE board itself. The book has all the details and solutions in a very simple way for your easy understanding. Questions are set by highly educated professors according to your 5th standard. Around 90% of the questions are set from your textbook itself, practice each and every numerical problem given in exercise and also from the solved examples.
Allot time for mocks
Maths is a subject in which every step of your solution will carry some marks hence it becomes very important that you do not skip out any of the important steps. Having a schedule with timings allotted for the mock tests will give you an atmosphere that you will experience in your examination hall. You will get an idea of how to handle time pressure. You will also be able to work better on your accuracy and speed. Mocks will bring into light the areas where you are weak and you will be able to improve them. Before the exams, practice as many mocks as possible. This process will provide you with the best results.
 Here is an example of how you can set your timetable before the Maths exam
| | | |
| --- | --- | --- |
| Time | Total duration | Activity |
| 6 am-7 am | 1 hour | Wakeup, freshen up, yoga |
| 7:30 am | 15 mins | Have breakfast |
| 8 am | 2 hours | Solve numericals |
| 10 am | 30 mins | break |
| 11 am | 30 mins | Go through the formulas |
| 1 pm | 1 hour | Have lunch, leisure time |
| 2 pm | 30 mins | rest |
| 3-5 pm | 3 hours | Revise the previous chapters numericals |
| 6 pm | 30 mins | Break, have snacks |
| 7-9 pm | 2 hours | Attempt mock and solve previous year questions related to the topic you have covered |
| 10 pm | 30 mins | Have dinner and sleep |