What Are the Best Options for Looking After an Elderly Relative?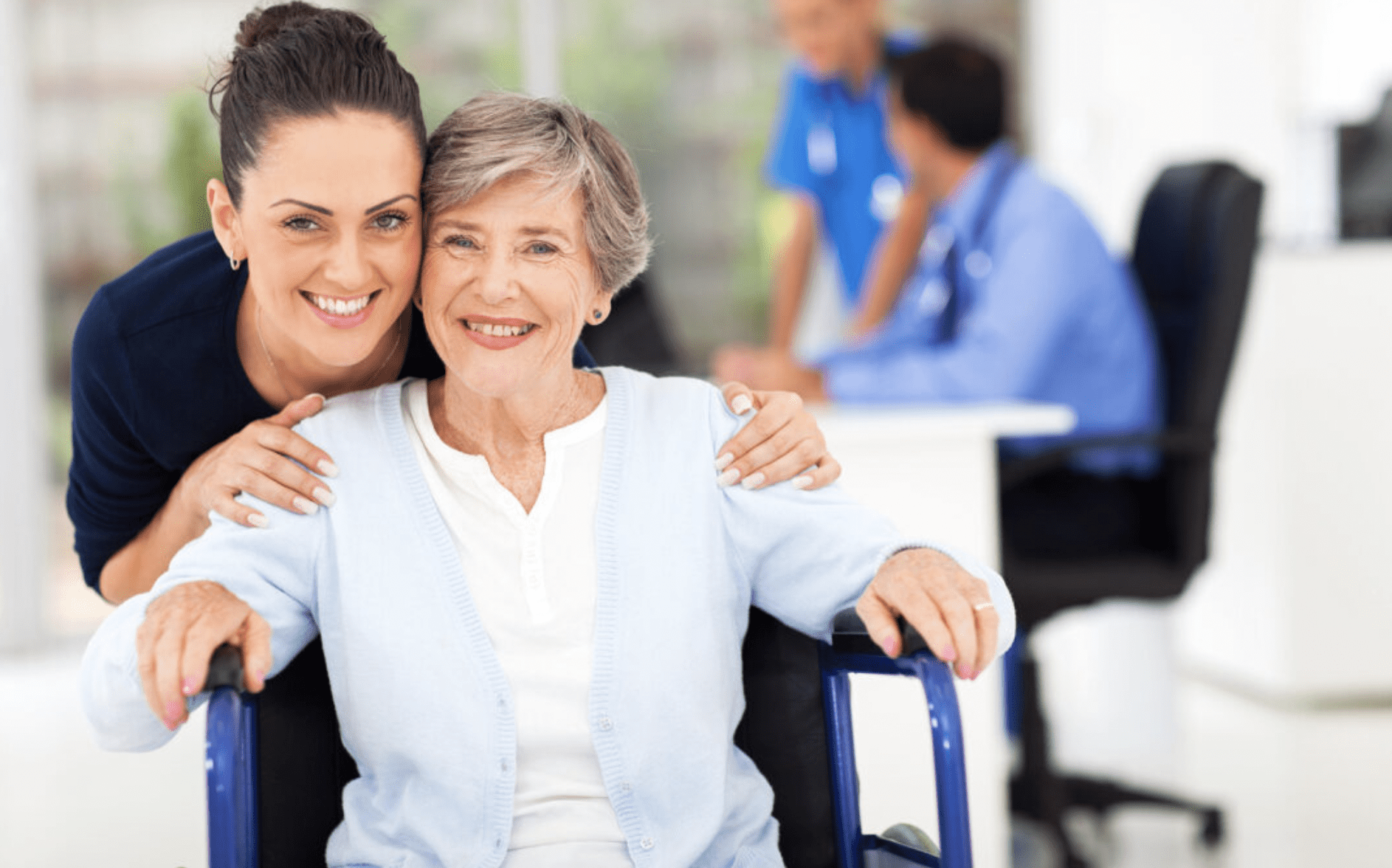 Taking good care of an elderly relative is rarely easy. Age brings with it many complications that can put a strain on not only the senior individuals themselves but also their loved ones. When you care about someone and have to see them find it more and more difficult to complete tasks that they would have previously been capable of, it can feel disheartening and overwhelming. However, there are plenty of options available to suit the wide variety of circumstances that can arise as family members age.
What Are Your Concerns?
Not every elderly relative will have the same needs. Some people are extremely fit and healthy well into their senior years, while others require full-time care. You need to think carefully about your own concerns for your elderly relative and what you think would be best for them. For example, if you aren't concerned about their mental health but their mobility is deteriorating, look for solutions that fit the problem. Age affects people in very different ways and can't necessarily be predicted or explained.
What Is Their Opinion?
It is essential that you take into consideration what your elderly relative wants to happen. Even if they are not always communicative, it's important to think about what they would choose and how they would react to different options. Maybe they have spoken with you or other family members about what they hope to happen in their senior years. Perhaps your elderly relative has already had their eye on a particular residential home that appeals to their interests and preferences. You can click here for more information. If your family member isn't able to advocate for themselves, you must consider their feelings on the matter.
Where Would Be Best for Them to Live?
When a relative grows too old and unable to take proper care of themselves, it can become tempting to invite them to live with you in your home so you can provide round-the-clock care. However, this isn't always the right option and shouldn't be undertaken lightly. Most seniors would prefer to remain in their own homes if possible, but even if they can't live fully independently, it doesn't mean the next logical step is to have them move in with you. You must carefully consider whether or not your personal relationship with the family member is strong enough to withstand the pressures of sharing a home.
Can You Take on the Role of Main Caregiver?
It isn't easy to acknowledge when a close family member is becoming less and less able to take care of themselves. This might make you start to think that you must drop all your own priorities and responsibilities in order to provide constant care. For some people, this fits into their life easily and makes sense to do. For others, this simply isn't feasible. Don't feel obliged to offer all of your time, but instead offer as much help as you are willing to provide.
How to Use Medical SEO to Boost Your Office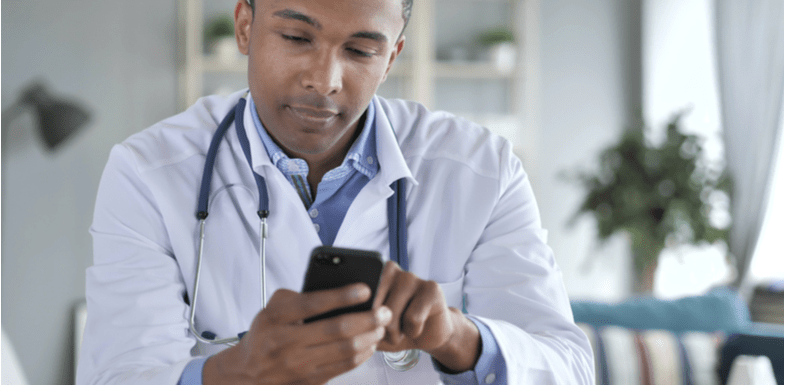 Healthcare practitioners can use search engine optimization (SEO) to boost their hospital or clinic website's online visibility. Medical SEO caters to clients needing more leads or conversions for their sites to grow their patient database.
There are several ways that healthcare professionals can leverage SEO to increase their online presence. Read on to learn more about these strategies.
Add Tags
Tags are HTML codes added to texts to signal search engines about the content. Search engines understand page content with the help of tags, Digitalauthority.me reports.
Here are three tags that you ought to give in mind when optimizing your page.
Title Tag
The title tag, also known as the meta title, is the title that appears on the search results page. You and search engines see this tagged title when you run a search.
For instance, if you type "medical practices" on Google search, the titles you see listed on the search engine results page (SERP) are the title tags. An example is "Types of Medical Practices | ACP," which appears on the SERP for this keyword.
Ideally, the meta title is 50 to 60 characters long and contains your primary keyword. You do not need coding skills to create a title tag, thanks to today's user-friendly content management systems (CMSs). You simply type a title in the title box, and the system automatically generates codes to tag it. But if you must know, the HTML code for tagging a meta title is <title>.
Description Tag
The description tag is the summary of the page's content. It's what you see under the meta title in the SERP. With this tag, you can tell users more elaborately what your page contains. So they get more reason to click and visit your page. Description tags can be as long as 50 to 160 characters.
If search engines find the description tag relevant to a user's search query, your page can land a good ranking in the SERP for this search. So, include your primary keywords in your description tag. Again, adding description tags is relatively easy in most CMSs, where there is a dedicated space for it.
Alt Tag
Alt tags are HTML attributes applied to image tags to provide a text alternative for search engines. Product photos, for instance, with alt tags can boost an ecommerce store's SEO.
Images can be crucial to how people interpret a web page, but search engines cannot understand them. Alt tags provide search engines with text to interpret. Images with properly formatted alt text help Googlebot index and rank a page.
Besides, some people search for photos like before and after pictures of medical or dental procedures. Your images could appear in their search results if their query matches your alt tags. Meanwhile, if photos take time to download, users can read the alt tag and understand what the image is about.
The alt tag can be as long as 80 to 100 characters. You easily add it to images that you upload to your CMS.
Write More Content
According to Entrepreneur Magazine, informative website content makes clients productive by helping them make an informed purchasing decisions. Meanwhile, having more content allows your prospects to learn more about your practice and services. When coupled with relevant links, the content allows users to explore a topic further.
Content proves to be the most beneficial component of SEO. It provides a rich opportunity to carry links and tags, which are search engines' basic requirements.
Write well-researched articles within your specialization or expertise. Such content helps search engines determine your authority and relevance to searchers' queries. Long-form articles of at least 1000 words are also ideal as search engines perceive them as more helpful.
Well-written and optimized content can also improve brand image through its discussion of the unique benefits of a product and its robust link-building activity on the internet.
Invite Influencers
Suppose you have promos for your clinic or hospital. The fastest way to promote them is by inviting influencers such as famous bloggers and vloggers to showcase your clinic or feature service.
You can utilize medical SEO by tapping personalities to create videos featuring your brand or mentioning the clinic's services. Choose an influencer who shares a similar target audience with your brand, and encourage featured blogs and vlogs that promote shared values and community interest.
Provide the URL links of the website, social media pages, and landing pages that you want bloggers to include in their articles to help increase your backlinks. Also, give a list of keywords that bloggers can naturally mention inside their writings, as these will serve as anchor texts to the links you have provided.
For vloggers, give some sample meta tags and descriptions that they can include in the video introduction that features your brand. Influencers are like celebrity spokespeople who have many followers and can widen your brand's exposure.
Improve the Website's Speed and Make it Mobile-Responsive
Increase your website's speed and make it more mobile-friendly or mobile-responsive for better optimization. You can purchase more storage space for your website or buy a dedicated server so it can download files fast and store more details from users. More so, you can ask your developer to add settings to your website so it can fit the screen of cell phones.
Work on improving your website more and aim for a simple design so you can reduce photos and graphics that can prolong download time. A fast and responsive website has a better user experience than ordinary sites. When a website has a superb user experience, search engines love it and recommend it highly on the search engine results page.
A website with an excellent user experience receives a favorable response from actual users. Visitors may leave positive feedback and reviews about the site, which will help your website rank high in search results and boost the online popularity of the clinic.
Final Words
You can use medical SEO to boost your site's presence on the internet by showcasing quality articles with tags and links. Boost your link-building activity by inviting influencers to mention your brand and share your post. Work on delivering outstanding client service through a highly functional responsive website that is friendly to mobile phones.
Medical SEO is still the best way to help your website rank higher in SERPs and receive inquiries for your clinic.
Symptoms of Mental Health Issues from the Pandemic are Affecting Students Who Have Returned to School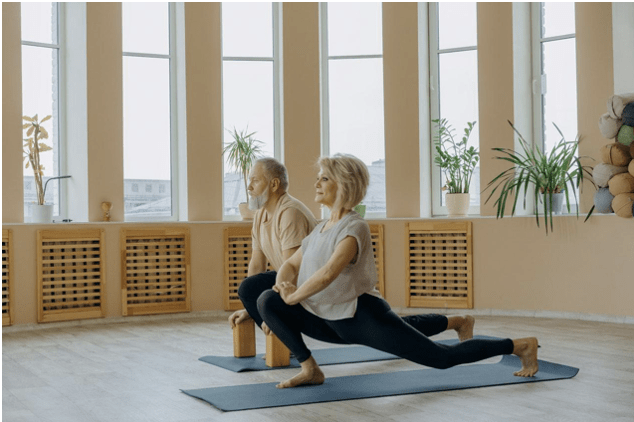 The ongoing uncertainty, grief, anxiety, fear, and stress from the Covid-19 pandemic have taken a huge toll on teenagers and school-age children. Many face difficulty adjusting to new realities and coping emotionally, weighing heavily on their mental, social, and physical health.
Even after students have returned to school, there's burgeoning evidence suggesting that an increasing number of kids and young adults continue to struggle with pandemic-induced mental health problems. This highlights the serious impact the coronavirus pandemic has had and continues to have on the children's mental well-being and overall health.
In one survey carried out by Children's Hospital of Chicago, investigators noted that around four in 10 adolescents and younger kids had faced at least one mental health symptom in the last half-year. The discovery comes just a few months after the Children's Hospital Association, American Academy of Child and Adolescent Psychiatry, and American Academy of Pediatrics declared a national emergency in children's mental health late last year, according to Forbes Magazine.
The three children-facing associations sounded the alarm about kids' mental health issues during the pandemic, as numbers show a sharp increase in reports of mental health-related emergency visits among young people. Prior to the pandemic, roughly 20% of American children struggled with mental health issues, as per a report from the American Psychological Association (APA).
Now —more than a couple of years into the COVID-19 pandemic —data from the most recent Voices of Child Health in Chicago survey shown a sharp increase in cases of eating disorders, suicidal thoughts, and self-harm sleeping disorders, just to mention a few. The skyrocketing incidents of behavioral and mental challenges for Chicago's children and teenagers underscore the dire need for access to good mental health care for the youth.
The increase in mental health issues among children in Chicago and across the country didn't begin with the return of in-person schooling. Data from the CDC shows that the onset of the pandemic saw a huge increase in mental health issues among kids. For instance, the CDC figures indicated that the ER visits for kids with mental health emergencies jumped by more than 30% for ages 12-17 and nearly a quarter for kids ages 5-11.
Evidence that the pandemic has exacerbated children's mental health crisis comes from left, right, and center. The same study found that suspected suicide and self-harm attempts emergency department visits rose by well over 50% in early 2021 among girls in the 12 to 17-year-old age bracket compared to the same time in the previous year.
These survey findings reverberate with what parents in Chicago and across America have been reporting about their kids, especially at the onset of the pandemic. Even several months after the children have returned to school, many parents and guardians are still worried about their children's mental health and well-being getting worse instead of improving.
Educators, parents, and other stakeholders note a serious spike in children's behavioral and mental health challenges that must be addressed in an all-inclusive manner.
According to some experts, the biggest chunk of reports of mental health problems among children may be linked to return-to-school stress and, at the same time, coping with realities at home, such as divorces. Children lost a crucial year in their life to the pandemic, with widespread social and mental ramifications.
For instance, the "lost year" was a period in which the children didn't get the opportunity for social skill development that usually happens during their time in school. When children finally return to school, they're essentially trying to catch up on all of these social developments under extraordinary circumstances. Let's not forget academic pressures have also weighed on them.
Forging the way forward
As the rise of mental health issues increases among the student population, new solutions are incoming to help. One such example is the upcoming Geode Health location in West Loop, which will offer therapy services for both adults and adolescents.
Multiple fixes are also being fronted and implemented to tackle students' short-term mental health crises. There's also a need for long-term solutions to address the children's mental health crisis that began long before the onset of the Covid-19 pandemic.
Many children's hospitals, local communities, educators, and political leaders work together to create and expand training programs to improve workforce capacity. They are also pooling resources to help pediatricians better diagnose and treat young people for mental health conditions, such as disruptive behaviors, body dysmorphic disorder, eating disorders, ADHD, depression, and anxiety.
Stakeholders are also advocating for increased reimbursements by Medicaid for outpatient psychiatric therapy, helping open care access to kids regardless of affordability.
Wrapping It Up
More crucially, families in Chicago and the rest of the nation are also putting their best foot forward to support their kids cope with mental health challenges in many different ways. Increasing quality time enjoyed by the family together is one such way, helping kids feel loved, secure, and sympathized with by their siblings and parents.
The Latest Advances in Alzheimer's Research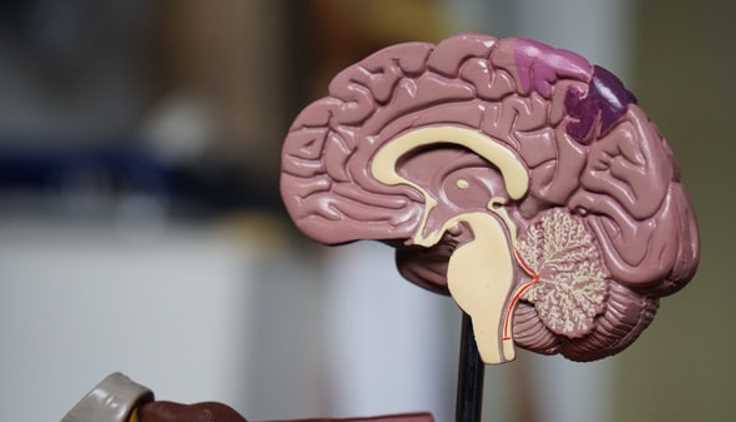 The Fisher Center Alzheimer's Foundation is an organization that is known to fund research to help find a cure for Alzheimer's disease. Their mission is to understand the causes of Alzheimer's disease and improve the care of people who live with this condition. The overall goal is to find a cure for Alzheimer's disease. In the past few years, there have been some exciting new advances in Alzheimer's research. Take a look at some of the most promising findings.
Linking Inflammation and Alzheimer's Disease
There is a strong link between inflammation and AD, with research indicating that chronic inflammation may be a key factor in the development of AD. Inflammation occurs when the body's immune system responds to infection or injury. In people with AD, there is evidence of chronic inflammation in the brain, even in cases where there are no obvious signs of infection or injury. The cause of this chronic inflammation is not yet known, but it may be due to the accumulation of amyloid plaques and neurofibrillary tangles in the brain. One theory is that the chronic inflammation caused by amyloid plaques and neurofibrillary tangles leads to tissue damage and neuron death. This could explain why people with AD experience cognitive decline and memory loss. It may also be possible to treat or prevent the disease by reducing inflammation in the brain. For example, anti-inflammatory drugs like ibuprofen may help reduce the risk of developing AD.
Better Treatment Options
There are many different ways that researchers are looking into for finding new ways to treat Alzheimer's disease. One way is by studying the genetics of the disease. Researchers have identified certain genes that may make someone more likely to get AD. This could help doctors know who is at a higher risk for getting the disease and start treatment sooner. Another way researchers are looking into new treatments is by testing new drugs. There are many drugs in development that aim to stop or slow down the progression of Alzheimer's. Some of these drugs are being tested in people who have already been diagnosed with the disease, while others are being tested in people who seem to be at risk for developing it. Researchers are also looking into how lifestyle choices might play a role in Alzheimer's development. Things like diet, exercise, and social activity seem to be important factors in whether or not someone will get Alzheimer's. Knowing this, researchers hope to develop interventions that can help reduce people's risk of developing the disease.
Future Directions for Research
There are many different areas of research that could be explored in order to help further our understanding of Alzheimer's disease and develop new treatments. Some potential directions for future research include studying how the disease progresses at different stages, investigating the role of genetics and lifestyle factors in developing Alzheimer's, and exploring new ways to treat or prevent the disease. Additionally, more work is needed to understand the effects of Alzheimer's on caregivers and family members, as well as ways to support them.
Overall, the latest advances in Alzheimer's research are important as they may lead to new treatments for the disease. However, more research is needed to determine the full extent of these advances and their potential impact on patients.