What characteristics make a company ethical?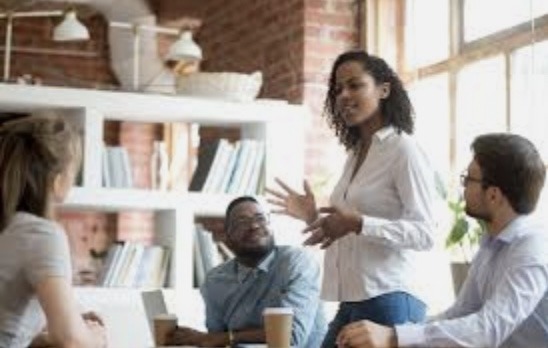 Today, most businesses are profit-driven. They focus on earning as much as possible with little regard for how their decisions affect the environment, employees, and community. Fortunately, these businesses can be ethical and successful at the same time despite there being a thin line between the two choices.
So what does an ethical company look like? With these five characteristics, you can build an ethical business and fully realize your endeavor without sacrificing one in favor of the other.  Keep reading!
1. Integrity
Business integrity entails acting in honor, whether in a public or an office setting. It's doing everything right to keep the reputation of the company intact. Some integrity practices include implementing mechanisms to conduct a thorough and transparent investigation when employees report it.
Offering the same punishment to the managers and front-line employees for the same mistake. It also demonstrates integrity when the top management encourages employees to be creative and work hard rather than meet certain quotas or close a deal, no matter the cost.
2. A Set Of Core Values
Each business has its core values or principles that guide its actions. These values, vision statements, and mission are integrated into every area of the business, and when implemented to the core, they drive a brand to the top.
An ethical company clearly outlines these principles and ensures each member can access them. The top management uses the values to measure how other business activities align with them. They also live by them and set a good example for the employees.
3. Safe Working Environment
An ethical company puts its employee safety above everything else. They understand that the employees are the force behind high-profit margins and brand growth; hence, all measures to ensure workplace safety are guaranteed.
They develop preventive measures to reduce workplace injuries and prompt response mechanisms in case of an injury. They also conduct regular training to sensitize employees to adhere to safety measures.
4. Respect For Employees And Customers
Without a doubt, a business cannot be where it is today without the help of employees and customers. These two groups of people deserve recognition and respect. An ethical business treats its employees respectfully and equally regardless of rank.
It also ensures employees' health and safety in the workplace are looked after. On the part of customers, an ethical company shows respect by listening to their complaints or comments and solving them to their satisfaction. It also introduces environmental practices and social activities to improve the community's well-being.
5. Concern For The People And The Environment
An ethical business shows concern for every person or anything impacted by its operations. Whether it's the employees, customers, investors, stakeholders, community, or the environment, they ensure every decision does not negatively affect any of these groups.
They also develop programs aimed at improving the well-being of the community and environment. For instance, they plant trees, conduct clean-up exercises, and help the less fortunate in the community.
How An Ethical Business Looks Like
An ethical business has integrity and operates within set core values. It also develops a safe working environment, shows respect to the customers and employees, and genuinely cares for the people and the environment. Review the above features to find the right company for your investment.