When Do You Need to Get a Quitclaim Deed?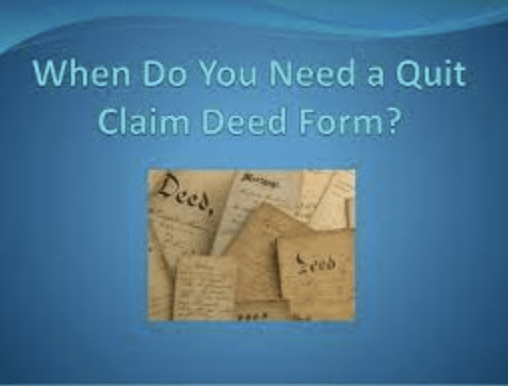 You may already know about deeds as documents that account for claims to property. Understanding a bit more about the purpose of deeds as well as the specific types of deeds available can help you select the best one for your situation.
The Fundamentals Behind Deeds
Specifically, a deed is a legal document that formally transfers ownership of property from a previous owner to a new owner, or from a "grantor" to a "grantee." The reason behind this document is to get ahead of any potential disputes that may ensue, and protect both parties. Deeds outline all the necessary terms behind this transfer in ownership; as long as they were filled out properly, they tend to be hard to dispute. A deed is proof of ownership of a title.
The overall structure of a deed includes a few key parts that may vary in their scope across different types of deeds, but are present in all deeds.
Parties

– There is a section that names the parties involved and describes the property in question;

Habendum

– This clause may exist if there are any limitations to the granting of property;

Reddendum

– Here the guarantor may retain a portion of interest in the property;

Warranties

– In the United States, the specific language used here tends to vary by state, but this is where the terms by which the title is validated as well as where any protections in place for the guarantee are named;

Execution

– This is where the signatures of the guarantor(s) and guarantee(s) go.
Property deeds may be public or private. Public deeds are the result of formal legal proceedings, and so they tend to be used in situations such as the passage of property in a trust. The majority of deeds are private. However, there are other ways to classify deeds, such as by the extent of protection they offer the grantor or grantee.
One of the most useful—and misunderstood—deeds is the quitclaim deed.
What Is The Purpose of a
Quitclaim Deed
?
Like all other deeds, quitclaim deeds are documents certifying the transfer of property ownership from one party to another—but with less guarantee protection than other deeds. This is because quitclaim deeds offer no warranty in the event that the guarantor's claim of ownership is not valid. Considering the parts of a deed named earlier, the "warranties" section in a quitclaim deed is light or even altogether nonexistent.
The most common cases for the use of a quitclaim deed are in situations where there is no money being exchanged, and where the two parties involved know each other very well.
One common situation where you may choose to use a quitclaim deed is if you are transferring property to another family member. If parents are giving property to one of their children, they may use a quitclaim deed to do this. If someone is giving their siblings or their partner some property, they may use a quitclaim deed to fulfill this.
Quitclaim deeds may be used in divorce proceedings to quickly transfer property between the two divorcing parties. The divorce settlement names which parties receive property (if applicable), and so the change in title may be accomplished using a quitclaim deed.
In all of these instances named, there is no need to add on grantor protection as part of the deed because the two parties know who owned the property, and there is also no money being transferred. Even in the case of a divorce, if needed there could be recourse if the guarantor does not comply with the terms of the settlement, and so there is no need to add on additional warranty protection—it would simply be redundant.
Quitclaim deeds may also be used to clear up any errors in previous title claims. The example most commonly cited on this is where there was a misspelling on the warranty deed; a quitclaim deed can include the correct grantee name spelling to make this error right. Another example is where a previous grantor's spouse may have an interest in a property because other deeds were not property executed. In this instance, a quitclaim deed may be requested in order to close out any remaining interest from that spouse.
Leverage Quitclaim Deeds to Meet Your Property Transfer Needs
Quitclaim deeds can be extremely useful ways to bypass formalities in the transfer of property, which may be advisable in particular situations. If the guarantor or guarantee is someone you know and trust, there may be no need for setting detailed warranties and so a quitclaim deed may do the trick. In the event of a correction, such as of a name in a deed, a quitclaim deed can successfully transfer the property and correct the misnomer. That said, it is always advisable to consult directly with a real estate attorney for their professional opinion, as there may always be language that is appropriate to your situation or other factors for you to take into consideration—and with which they can help.
How To Utilize Custom Balloons For Small Business Organization Advertising?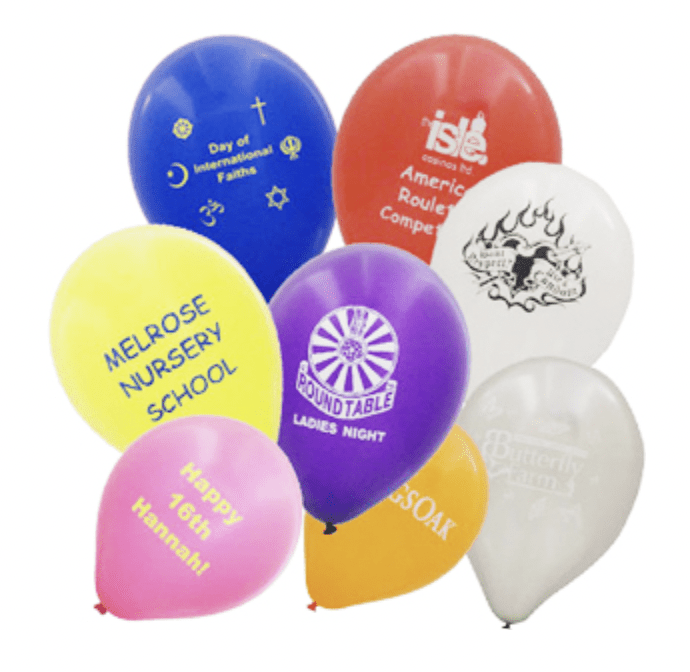 In spite of the array of digital marketing tools presently accessible, small business enterprises still carry on to use conventional marketing mediums specified as direct mail, impressed custom balloons, radio, TV, and hoardings for branding and advancements.
Although online and digital advertising are caught as popular and effective promotional methods, conventional marketing mediums are all the same widely utilized aboard digital mediums to step-up business enterprise exposure and extend advertising reach to offline consumers.
This article will explore the advantages and expected uses of custom balloons for the efficient promotion of small business enterprises and branding movements.
 Advantages of Utilizing Custom Balloons For Promotions:
Utilizing custom balloons for promotional intentions can have a lot of positive advantages for businesses, including:
Attention-getting:
Nothing compares to the attention-getting, eye-catching novelty of balloons curtsying or floating in everyone's thoughts. Add up a company logotype or motto, and you have the right marketing tool that can cast clients in and make a lasting 1st impression of your company or product. 
Cost-Efficient:
Likened to different advertising mediums, custom balloons are among the most cost-efficient marketing tools, particularly when you purchase in bulk.
Appropriate For Different Industries And Businesses:
More or less, any business enterprise can utilize custom balloons as a piece of their marketing mix. As individualized balloons are 100% customizable, they can be specifically made to order for use in diverse industries – disregardless if you are advertising a product or a service.
Mobile Advertising:
Would you like to advertise at an exceptional event or on the sales event floor ahead of your office? You're welcome! Custom balloons are light and gentle to carry, meaning you are able to use them in just about any place with minimum preparation. Best of all, you are able to blow them up on-the-spot just hours ahead of your whatever event, and so they will hold their shape and stay sailing for longer.
Tangibility:
Custom balloons proposed a more in-person and mutual experience for passers and expected clients. Deflated balloons can as well be given out as a souvenir to leave as a physical reminder of your business enterprise.
Advanced Impact:
Custom balloons can be made with an unusual, one-of-a-kind cast for that attention-grabbing "superior wow element." Linked with shiny, bright colors and quality graphics, you are able to make your content or logo jump out. 
Around the Clock Advertising:
At one-time custom balloons have been blown up and brought out on display; they will carry on to advertise your business or product around-the-clock all day, daily, 24/7.
General Appeal:
As for their fun and devilish appearance, custom balloons frequently add a smile to people's faces. Not only a gaud promotional tool, but custom balloons also adjust themselves aside from different marketing mediums as they appeal to close to everyone, letting in the young and young inside. 
Balloons Are Attention-Getting:
Every business has its expected customers that they try to draw in. Among the most effective ways to appeal to these customers is utilizing attention-grabbing promotional methods. These ways assist in reaching your directed audience in the scantest amount of time.
Custom Balloons are Cost-Efficient:
As compared to other advertisements, custom balloons are somewhat cost-efficient. Businesses will frequently pay a chance for hoarding, signboards, and media advertising. Custom balloons are all the same, an effective way of advertising. They can have a significant impact but do not cost intimately as much as different advertising maneuvers.
It is Gentle to Order Custom Balloons:
As you order Balloons Tomorrow, you are able to pick out from a diversity of custom balloon vogues, sizes, and colors. Your customized printed balloons can be impressed on both sides and with 2 ink colors.
How To Entertain Kids on a Road Trip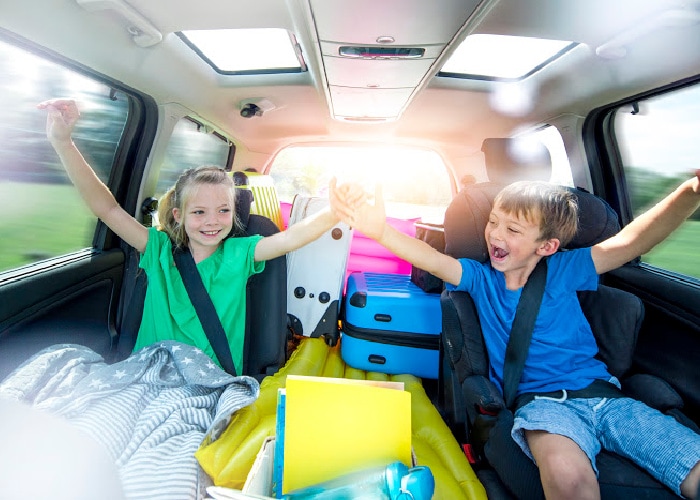 When it comes to ways to travel a long distance, a road trip is undeniably appealing. Having control over where you stop, how fast you go, and what odd and delightful sights you go out of your way to see along the way mean you have total control over your holiday. Plus, being in the same car the entire time allows you to keep some crucial creature comforts around from home, whether it be a collection of your favorite snack foods or a particularly cozy blanket.
If, however, you have kids, road trips take on an entirely new dimension. The little humans of the world don't always have the same patience for long drives, nor are they likely to delight in the whimsy of such stops as 'The Largest Spoon In The World' like you might do.
Here are a few simple ways to keep kids entertained on a road trip.
Invest in the Long Games
Everyone is familiar with the standard car games of eye spy or license plate bingo. There's also the traditional fallback of rhyming games, singsongs, and making up stories. However, these are only short-term games that will inevitably end in fifteen minutes or less and leave your kids as bored (and as likely to whine that they're bored) as before.
Coming up with a long-term game to play for the entirety of your road trip – whether it be hours or days – at the very start of the journey is a great way to keep the young ones interested throughout. My Cows is a good one: each time you see a field of cows on the road, the first person to spot the cows shouts 'My Cows!' gets to 'collect' the cows. At the end of the trip, the person in the family with the most cows wins!
Don't Be Afraid to Bring out a Screen
Though you may be tempted to avoid using technology to distract your children, misty-eyed with memories of your screen-free youth, don't be afraid to keep your little ones amused with big tablets for kids. Especially on extra-long trips – across the country, for example, or down the entire west coast – there is no shame in sliding a device into their laps that will keep them quiet and out of your hair for a few hours at least.
If you're wary of melting their little brains into mush with the normal swill that children are encouraged to consume, go to the trouble of downloading content beforehand that you know will be valuable.
You can also set careful time limits to the amount of screen time your kids are allowed while stuck in the backseat! In the first few days, carefully take note of the times of day when they are most likely to get bored or annoying (for many grown humans, the window of circadian low is a good indicator of this, and the same goes for children) and allow 'tech time' for that window and that window alone.
Follow these tips and your journey will go smoothly!
What is the Most Liked Anime Movie?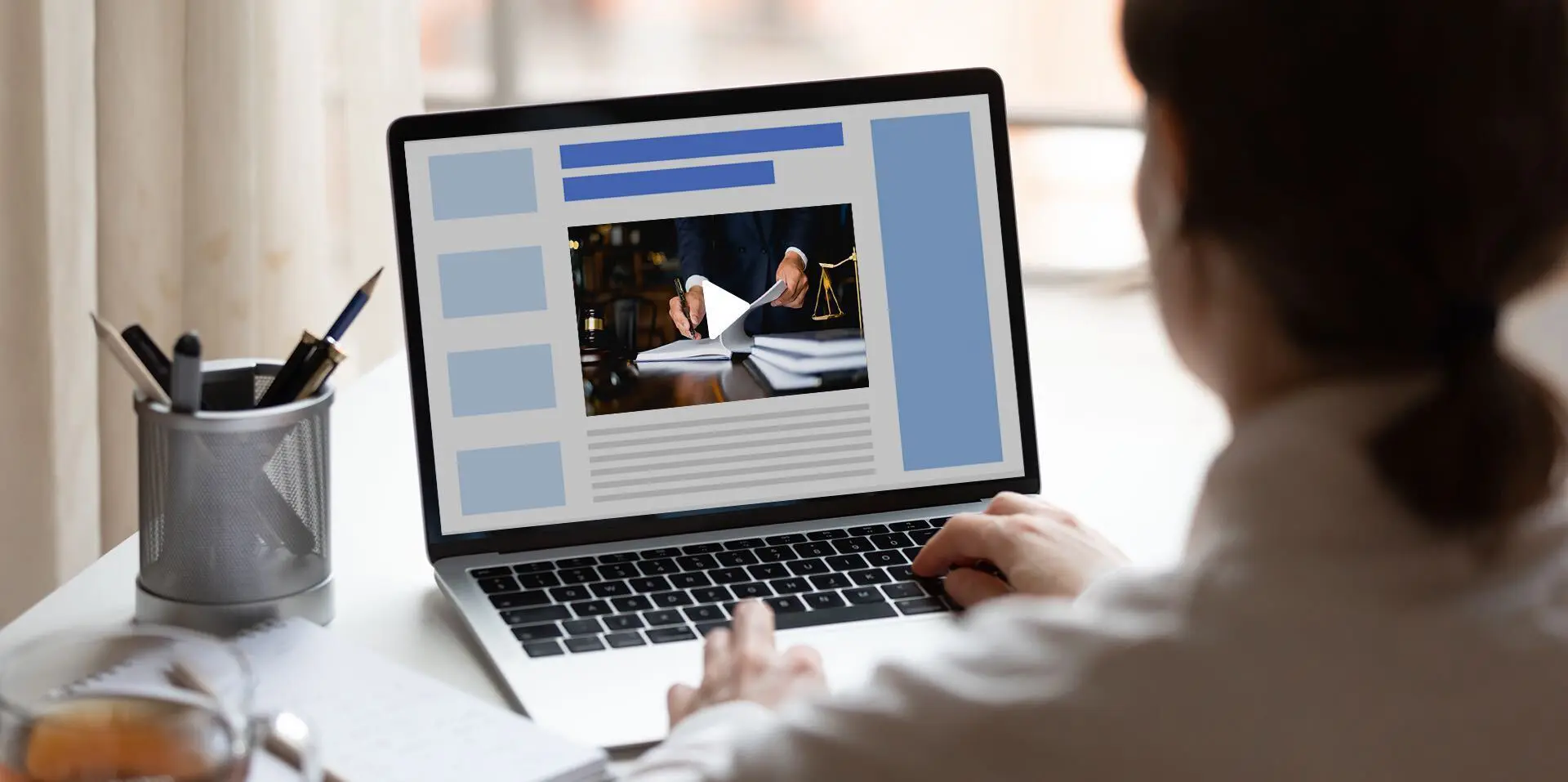 There are two types of anime: television programmes with several episodes and single-shot movies อนิเมะ. Japan is a great mine of the current pop culture having hundreds of new anime series and anime films made every year.
For all newcomers and die-hard anime lovers, here is a list of the ten finest anime movies of 2022, including smash hits from the previous year and anticipated future films set to be released in 2022. This preliminary list will be updated until all 2022 anime films are included.
It has been revealed that a slew of planned anime films, including sequels to popular anime series and brand-new films made by well-known animation filmmakers, would be released in 2022.
Check out the finest collection of most liked anime movies and their release dates right now!
1. The Movie Jujutsu Kaisen 0
Jujutsu Kaisen 0: The Movie ( 0) is one of the most anticipated and genuinely successful anime films produced towards the end of 2021, which will continue into 2022. It is the first anime film based on the popular manga series Jujutsu Kaisen, and it is based on volume 0 of the original manga series. The prequel follows Yuta Okkotsu, who joins Jujutsu high school a year before the main protagonists, Yuji Itadori and Megumi Fushiguro.
The date of release is  December 24, 2021
2. Dragon Ball Super: Super Hero
Dragon Ball Super: Super Hero (), the next anime film in the iconic franchise, will be released this spring, with a script created by Akira Toriyama. Dragon Ball Super: Super Hero is the 21st Dragon Ball film, after the previous movie Dragon Ball Super:Broly in 2018. This film features, in addition to the popular primary characters Goku and Gohan, an evil organisation The Red Ribbon Army, which was shattered by Goku in the opening of the plot.
The release date is April 22, 2022.
3. Red One Piece Film
One Piece Film Red is one of the most anticipated anime films set to hit theatres this summer. It is the 15th title in the One Piece anime film series and the 3rd work entirely created by Eiichiro Oda, the original series' manga artist. On the initial key visual, it is revealed that One Piece Film Red is strongly tied to "Red-Haired" Shanks and a new female character.
The film will be released on August 6, 2022.
4. Suzume no Tojimari
Every time a new anime film directed by Makoto Shinkai, one of the hottest animation filmmakers, is released, a large number of anime fans look forward to it. Following the release of his last blockbuster film, Weathering with You, in 2019, he made the initial announcement of his next anime film, Suzume no Tojimari (), which would be released in December 2021. It is set in abandoned locations around Japan, with the main character being a 17-year-old girl from the Kyushu Region.
Date of release: Autumn 2022
5. Detective Conan's Halloween Bride
Every year, a new Detective Conan film is released, which is one of the most important yearly events for fans of the mystery series. Detective Conan The Bride of Halloween ( ) will be released in the spring of 2022, after the previous 24 films. Detective Conan The Bride of Halloween is set in the fall season and follows the detective protagonist Conan Edogawa as well as the key side characters from the original series.
The release date is set for April 15, 2022.
6. That Time I Got Reincarnated as a Slime: The Movie
That Time I Got Reincarnated as a Slime: The Movie () is the first anime movie based on the latest successful anime series That Time I Got Reincarnated as a Slime, set to be released in the fall of 2022. Two seasons of the anime series are based on the original light novel aired between 2018 and 2021, and the film is also based on the author Fuse's narrative. Rimuru, the resurrected slime, and his buddies are also featured.
Date of release: Autumn 2022
7. Fruits Basket: Prelude
Fruits Basket, the popular romantic manga and anime series, is bringing its fans even more joy with the recent announcement of the first anime film, Fruits Basket: Prelude ( -prelude-), which will be released in the winter of 2022. The manga series was published between 1998 and 2006, and it was turned into three seasons of an anime series that aired from 2019 to 2021. The recut film also displays the main story's prelude and sequel.
The release date is set for February 18, 2022.
8. Bubble
Bubble, which is still less well-known than other contemporary anime series and film adaptations, is one of the most likely nominees for the greatest anime film of 2022. It is directed by Tetsuro Araki, who is well known for the smash-hit Attack on Titan and is produced by Wit Company, a popular animation studio. Bubble is set in an alternate Tokyo-inspired subterranean metropolis, with the theme "Gravity is Broken — Leap as You Like."
Date of release: May 13, 2022
9. Odd Taxi: In the Woods
Odd Taxi is returning to the screen in the spring of 2022, just after receiving widespread acclaim from anime fans worldwide. The mystery anime series premiered with 13 episodes last spring, and it will be followed by a film named Odd Taxi: In the Woods ( ). It includes not just recut content, but also the serial's sequel tale. es.
The release date is set for April 1, 2022.
10. Slam Dunk: Movie
How many Slam Dunk fans are anticipating the following news regarding the iconic basketball-themed manga and anime series? Finally, it was revealed that the anime film Slam Dunk: Movie (SLAM DUNK) will be released in the autumn of 2022. Takehiko Inoue, the manga artist behind the Slam Dunk series and other well-known works like Vagabond and Real, directed and wrote the film. Slam Dunk: Movie is expected to remain on the list of the top anime movies of all time by both home and foreign audiences.
Date of release: Autumn 2022