Why You Need To Buy Delivery Robot For Restaurant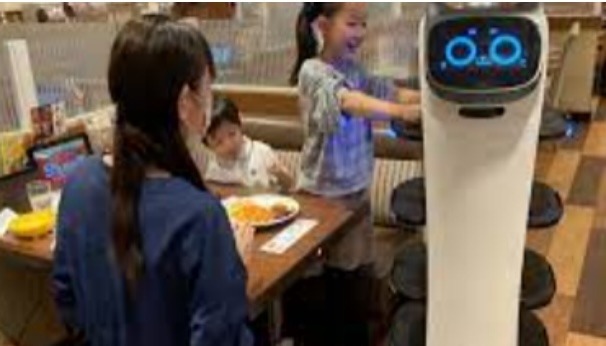 If you want to buy delivery robot, then you need to read this post. AI Robots are increasingly becoming a staple in the restaurant industry as they help to automate various tasks. Delivery robots are beneficial as they can free staff from making trips to deliver food to customers, allowing them to focus on other tasks. The type of delivery robot a restaurant chooses will likely depend on the type of food they serve and the distance the robot will need to travel.
How the Delivery Robot Works
A restaurant's AI delivery robot helps to take orders and deliver them to customers. A robot such as Lucki has 3D depth detection. These 3d depth detection features help navigate to the customer's location by avoiding hurdles or other things in the routes. This type of system in robots scans the surroundings and sends the signal without delay so the robot can keep working. In this way, it can deliver the food without bumping into things. Moreover, this type of system helps robots to work continuously with smoothness.
The delivery robot equips with a Dual SLAM system, which allows the robot Lucki to recognize location markers. This is a great feature, as the restaurant can handle the delivery robot getting lost at night.
How to Get Started with a Delivery Robot
Are you looking to add a AI delivery robot to your restaurant? Whether you're looking to add an extra touch of customer service or you're looking to cut down on your delivery costs, delivery robots are a great option for restaurants of all sizes. You can check the Orionstar website for food delivery robots. Here's a quick guide on how to get started with a delivery robot for your restaurant:
Decide on the type of delivery robot you want.
Many types of robots, such as ground-based robots, are more common and less expensive. Choose a delivery robot that fits your restaurant's needs. A variety of delivery robots are available, so it's important to choose one that fits the needs of your restaurant. For example, suppose you have a large restaurant with many deliveries. In that case, you'll want a delivery robot that can carry many orders. If you have a smaller restaurant, you may wish for a delivery robot that's more compact and easier to manoeuvre.
Train your staff on how to use the delivery robot.
Once you've chosen a delivery robot, training your staff on how to use it is important. However, you will not need to spend hours on it because it is straightforward. This includes everything from setting up the robot to loading it with orders. Training your staff will help ensure that the delivery robot is used correctly.
Implement the delivery robot into your restaurant's workflow.
Once your staff is trained on the delivery robot, you must integrate it into your restaurant's workflow. This includes figuring out where the delivery robot will be stored when not in use and how orders will be delivered to the robot.
Conclusion
Here we have guided you about what to look for when buying delivery robots. The tips mentioned above will help you choose the robot to help your restaurant grow. Once you've implemented the delivery robot into your restaurant, promote it to your customers.