2021 Buying Guide: Best Bikes for Everyday Use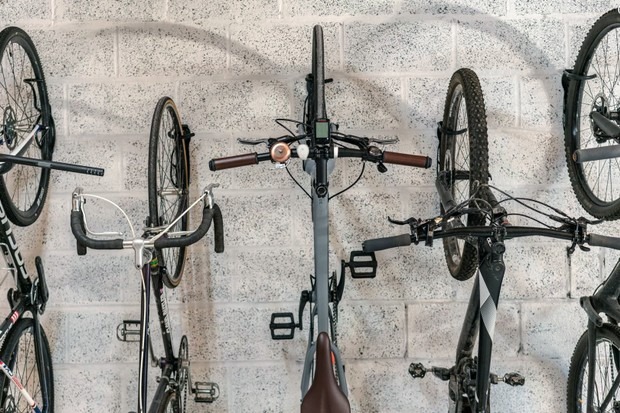 How often do you get out of the house and enjoy the outdoors? Most adults spend more than 90% of their time indoors. That's depressing. With spring here and summer around the corner, it is time to start including some outdoor activity into your daily routine. Whether you scanning through an electric bike buying guide or just searching for a perfect bike for everyday use, you have come to the right place.
Hybrid Bikes
When looking at hybrid bikes for sale, you might notice some similarities between the road and mountain bike styles. Hybrid bikes for women and men are essentially the product of the two styles. The bike takes the more comfortable riding position of the mountain bike and merges it with the sleek frame of the road bike. Together, you get a bicycle the is good for everyday casual riding and short commutes.
City Bikes
For warm weather riding a city bike is ideal. The bike allows the rider to sit up straight, allowing for a relaxed riding position. Because of chain guards and flat pedals that are typically built-in with any city bike, these bicycles are great for every day or city use with regular clothes. Additionally, most city bikes are single-speed, eliminating any complicated shifting.
Road Bikes
For the avid cyclist, who enjoys getting out every day and racing down the asphalt, a road bike is an excellent option. The lightweight frame and forced rider position make these bikes extremely aerodynamic, allowing for maximum speed with minimal effort. Despite the speed of these simple machines, they are not overly complex, and while the width of the frame and tires is a little narrower than some riders might be used to, they are fairly easy to get used to.
Touring Bikes
Most people look at a touring bike and think it is big and heavy, which it is, but it is also versatile. A touring bike is designed for long rides and heavy loads. Most tourings have space for racks, baskets, and any other storage solution you might need. Because of their versatility, you can use the bike as a tool for running errands or taking nice day trips. Regardless of your intended use, a touring bicycle is great for everyday use.
Mountain Bikes
Mountain bikes are fantastic for everyday use. With their durable design and comfortable positioning, these bikes are capable of taking on a variety of terrains without issue. If you are looking for a bike that will suit your city commute and a little bit of offroading fun, a mountain bike is what you're after.
Electric Bikes
While some people frown on the use of electric bikes, claiming they take away from the exercise of cycling, ebikes have opened the market to people who were left out. With the addition of a powerful motor and pedal-assist options, ebikes allow people who are mobility challenged to ride with families or to commute to work. With bike ranges around 20 to 30 miles and speed limits above 15 mph, these bikes present a significant advantage for everyday use.
Are you ready to purchase a new bike? Don't waste another second. Head over to your local bike shop and take a few different options for a test drive.