2021 Buying Guide: Best Bikes for Everyday Use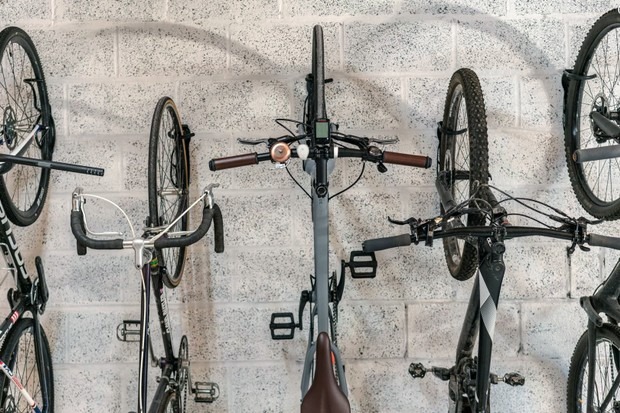 How often do you get out of the house and enjoy the outdoors? Most adults spend more than 90% of their time indoors. That's depressing. With spring here and summer around the corner, it is time to start including some outdoor activity into your daily routine. Whether you scanning through an electric bike buying guide or just searching for a perfect bike for everyday use, you have come to the right place.
Hybrid Bikes
When looking at hybrid bikes for sale, you might notice some similarities between the road and mountain bike styles. Hybrid bikes for women and men are essentially the product of the two styles. The bike takes the more comfortable riding position of the mountain bike and merges it with the sleek frame of the road bike. Together, you get a bicycle the is good for everyday casual riding and short commutes.
City Bikes
For warm weather riding a city bike is ideal. The bike allows the rider to sit up straight, allowing for a relaxed riding position. Because of chain guards and flat pedals that are typically built-in with any city bike, these bicycles are great for every day or city use with regular clothes. Additionally, most city bikes are single-speed, eliminating any complicated shifting.
Road Bikes
For the avid cyclist, who enjoys getting out every day and racing down the asphalt, a road bike is an excellent option. The lightweight frame and forced rider position make these bikes extremely aerodynamic, allowing for maximum speed with minimal effort. Despite the speed of these simple machines, they are not overly complex, and while the width of the frame and tires is a little narrower than some riders might be used to, they are fairly easy to get used to.
Touring Bikes
Most people look at a touring bike and think it is big and heavy, which it is, but it is also versatile. A touring bike is designed for long rides and heavy loads. Most tourings have space for racks, baskets, and any other storage solution you might need. Because of their versatility, you can use the bike as a tool for running errands or taking nice day trips. Regardless of your intended use, a touring bicycle is great for everyday use.
Mountain Bikes
Mountain bikes are fantastic for everyday use. With their durable design and comfortable positioning, these bikes are capable of taking on a variety of terrains without issue. If you are looking for a bike that will suit your city commute and a little bit of offroading fun, a mountain bike is what you're after.
Electric Bikes
While some people frown on the use of electric bikes, claiming they take away from the exercise of cycling, ebikes have opened the market to people who were left out. With the addition of a powerful motor and pedal-assist options, ebikes allow people who are mobility challenged to ride with families or to commute to work. With bike ranges around 20 to 30 miles and speed limits above 15 mph, these bikes present a significant advantage for everyday use.
Are you ready to purchase a new bike? Don't waste another second. Head over to your local bike shop and take a few different options for a test drive.
Football Running Back Tips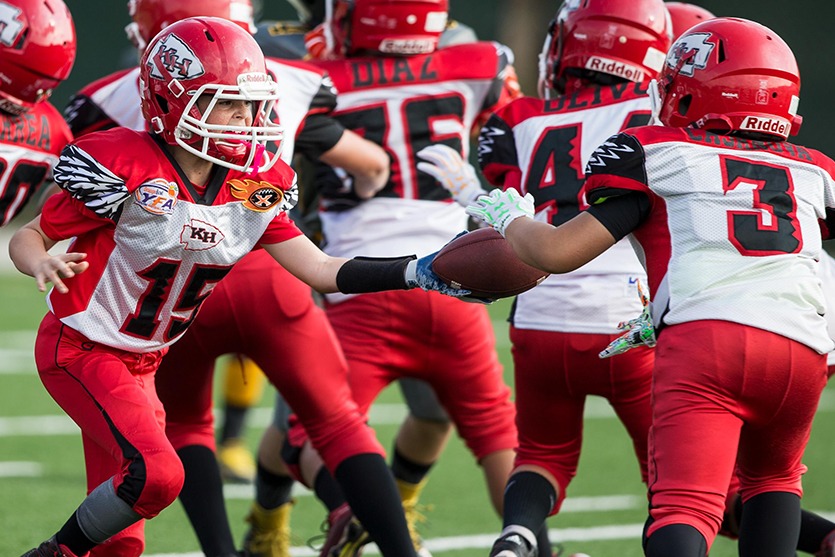 Among the most important characteristics for a running back are vision, pace, running ability, and blocking ability, to list a few and You also need to be intellectual in order to understand the games and recognize your position on each and every match.
Both of these facets can be improved, and there are many things you can do to progress as a running back. Here are some tips to enable you to get started:
Line up in the right posture.
The two-point stance is by far the most traditional stance for a running back in แทงบอลออนไลน์. Tailbacks mostly use the two-point posture, with their hands on their calves, their feet shoulder-width away, and their weight on the balls of their feet. His head is lifted, his knees are slightly bent at the elbows, and his toes are parallel to each other, feet pointing toward the goal line.
Take a look at the field.
A back, like a basketball player on a fast break, must have depth perception. He must be able to see what is coming from the field's corners. Backs with outstanding speed (4.4 seconds in the 40-yard drive) can earn a lot of yardage by predicting the defensive chase and fleeing away from it. Backs without great speed, on the other hand, can be effective by detecting danger and attempting to establish a horizontal line to the end zone (these backs are known as north/south runners). Backs with great speed, on the other hand, can outrun several linebackers by running to the end zone's corner whether safety is 10 yards to the left or right.
A team's starting running back is almost never a decent blocker. Fullbacks, which are expected to block players 30 to 100 pounds heavier than them, are the strongest blockers among the backs. A running back must keep low and smash into the defender's upper body, making contact with his hands (in closed fists) and forearms.
Catching Practice
Running back is more than simply carrying the ball from the goal line. Running routes and catching the ball downfield would make you a more flexible and dynamic running back.
Practice Blocking
You will rarely not be active as a playmaker during the game and will be expected to defend the quarterback. Simply improving your blocking skills would make you a much more successful running back and provide you with more playing time.
Taking a handoff.
An athlete does not fumble the football after receiving it from the quarterback. His hands must shape a pocket inside his stomach to do this correctly. If the back is right-handed, he twists his left upper arm at a 90-degree angle, keeping his forearm flat to the deck, and turning up his left hand's palm. When the quarterback puts the ball in his stomach position, his right forearm and hand tighten around it.
Run as fast as you can
When a running back catches a handoff, he should be running at almost full speed. His elbows remain square to the line of scrimmage, or his head is straight. He's bending over slightly to keep his position low, and his legs are propelling him forward. The back fakes a jump away from the opponent (trying not to push too much load) and then turns sharply to the inside of the defence for a cut-back sprint (of course, the opponent must move for the cut-back to be successful).