5 Most Popular Uses of Custom Pop-Up Canopy Tents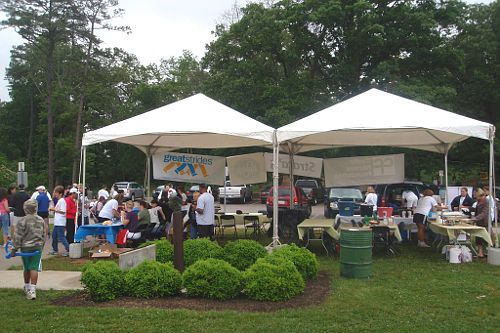 As the owner of your business, if you're planning to participate in an outdoor event, you must take the necessary steps to advertise your business. You need to add some sparks to highlight or decorate your brand. One of the best ways to achieve this is by installing custom pop-up tents that boost your business. As these tents are easy to assemble and extremely effective, you can utilize the benefits of these tents as many times as you want.
Custom pop-up tents will help you showcase your business economically and efficiently. When you use them, you'll be able to stay apart from the crowd. Not only they will attract audiences to your business but also provide shade for your products.
In this article, we will discuss the 5 most popular uses of custom pop-up canopy tents. Continue reading the article to gain more information.
Business Grand Openings
This is the first and most important day of any business to achieve success. If you want to become successful in your business, remember that first impression is the key. Grand openings are considered the greatest events for new businesses. While hosting grand events, your first and foremost priority should be attracting new customers. You must do everything you can to market your company. This is where pop-up canopy tents come. Not only they are the greatest products for grand openings but also provide a large impact on your brand.
Anniversary Sales
Do you know why business owners host anniversary events? It's because they have a meaningful purpose for their business. Apart from that, anniversary openings also help them to connect with potential customers. Additionally, if you want to attract both new and existing customers, consider the anniversary sales as one of your most important celebrations. As pop-up canopy tents provide a great visual sign of celebration and promotion, you should always use them in your anniversary sale event. You can also connect with the local customer base with anniversary sales and the canopy tent will help you to accomplish that.
Community Event
Some famous community events such as block parties, neighborhood picnics, and 4th of July occasions are fun. People attend this type of event full of positive energy. However, many businesses see potential opportunities in these events and they facilitate sponsorship. This ultimately helps them to create positive engagement and a positive vibe for their company. According to The Price of Business, they use canopy tents to showcase their services as well as products in these events. This type of promotion expands the growth of their company.
Hence, if you own a business or company, you should seize every opportunity to promote your brand.
Trade Shows
Do you know the main objective of trade shows? It's to boost the visibility of your business to both new and existing customers. Custom canopy tents will help your business to be displayed amongst various audiences and attendees.
Keep in mind that pop-up canopy tents associate with freebies. Hence, you should keep some products handy to perform a small giveaway. By doing this, attendees will stop at your tent and you'll be able to showcase your products and brand.
Festivals
Music festivals such as Southwest, Summerfest, Coachella, EDC, and Lollapalooza are all festivals that had more than 500,000 attendees. These festivals are considered the largest music festivals in the United States.
If you've ever attended this type of festival, you might've noticed that different vendors are promoting their brands, message, and logo using pop-up canopy tents.
Conclusion
These are the 5 most popular uses of pop-up canopy tents. Now that you know some effective uses of canopy tents, it's time to design a tent that will look amazing. Always remember that your tents will help you attract audiences. Hence, you should install them ay places where they'll be more visible.