Advantages of Automatic Bathroom Accessories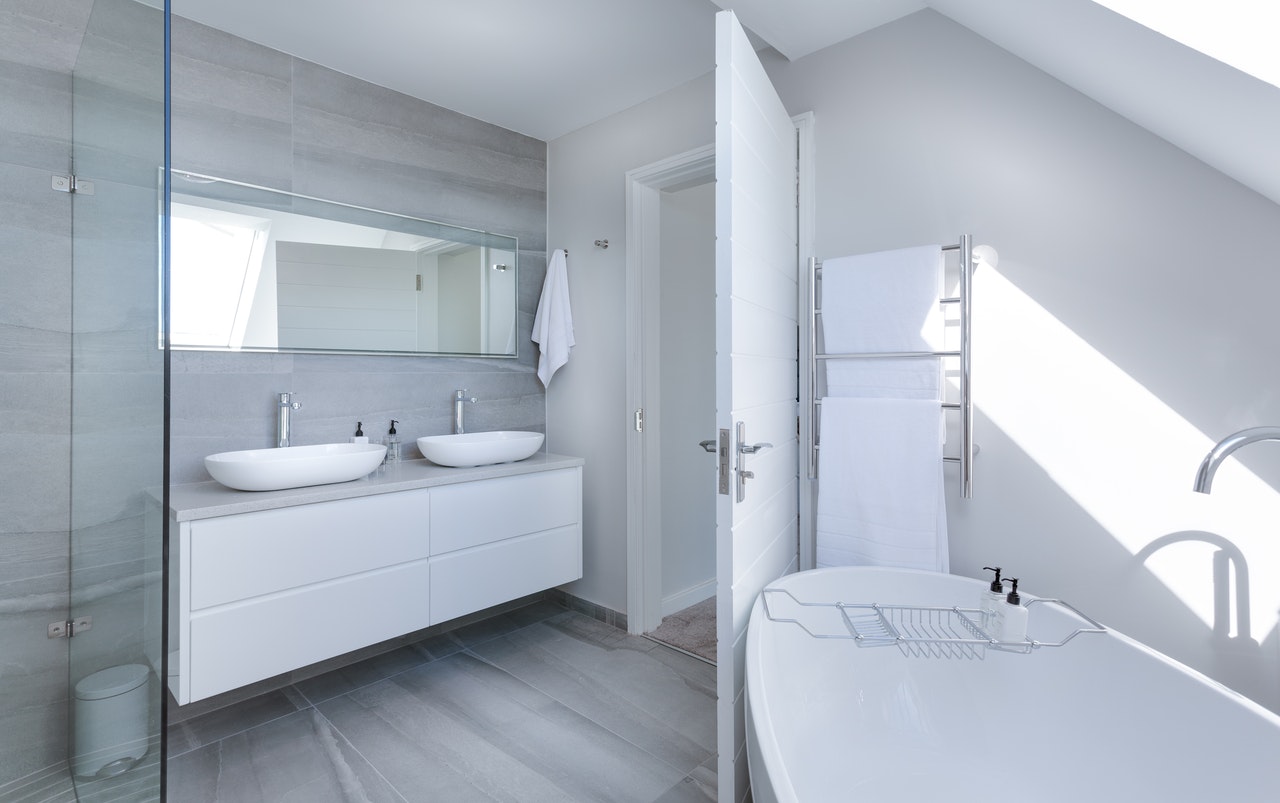 The pandemic and the ongoing concern about hygiene has given a significant boost to the adoption of contactless technology.
Proper maintenance of hygiene has to be paramount, particularly in bathrooms, public and private, which is why more people are preferring automatic bathroom accessories.
In the majority of the bathrooms, faucets are the second most bacteria-ridden spots, due to the frequency of their usage. They are used throughout the day to rinse and clean our hands.
People are ignorant about the number of germs and bacteria build-up caused by recurrent contact of infected hands with the bathroom accessories. The threat is only increased if it is repetitively used by multiple individuals.
To keep the bathrooms exceptionally hygienic, automatic bathroom accessories can contribute significantly. They reduce the regular effort put into manual cleaning and also provide many benefits that make your life simple and easy.
This smart technology and its effective usage are considered to be the future of bathrooms. Going automatic not only reduces the wastage of a product, but it also helps you and your company go green.
Improved Hygiene and Sanitation
Most of the regular equipment in the bathroom has to be touched to be operated. It is done irrespective of the hands being dirty or infected. There is so much possibility of you getting in contact with the harmful germs and getting yourself infected. The germs stay, and more are added with each infected contact.
Utilizing automatic restroom dispensers is a great step in reducing the presence of germs and their spread.
With automatic accessories, these concerns are significantly eliminated. With an innovative device like an automatic water tap, which is enabled with sensors, it detects the motion when a hand appears in front of it, and it automates the flow of water.
Utilizing motion-activated soap and paper towel dispensers helps you to not physically touch anything to wash your hands. This reduces the risk of unwanted bacteria in an area that you expect to be clean. 
The same is true for hand dryer machines, popular now in many public places, there is no touch involved.
The need to touch is eliminated. The surfaces of automatic faucets, soap and towel dispensers won't transmit germs without anyone touching them.
The repeated cross-contamination is reduced entirely. The hygiene is maintained on a superior level when switched to automatic bathroom accessories.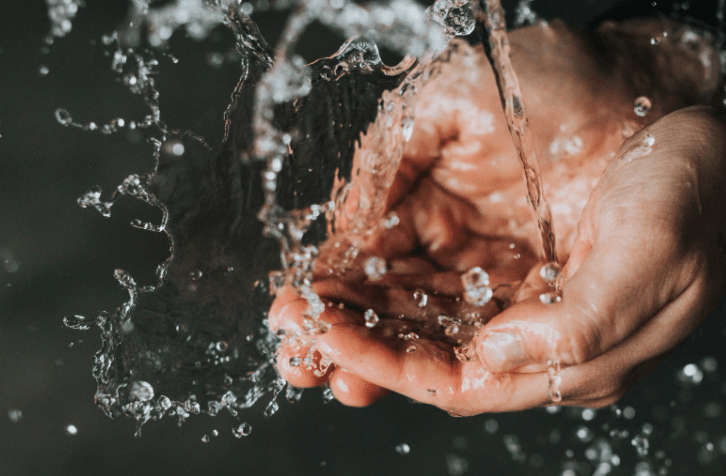 Easy Availability
When your daily life is packed with a hectic schedule, you usually look for an easy and fast way to get all your essential products.
As the number of people going for automatic bathroom accessories is on the steep rise, their online availability is at an all-time high.
You can also find the best deals offering great discounts, and increase your savings.
Low Maintenance
Normal bathroom accessories, with their regular usage over time, are subjected to wear and tear. Their replacement and repair costs can act as a liability to your genuine investment in essential equipment.
With repeated friction and an overly wet environment, the accessories can also be subjected to corrosion and damage, which will cause inconsistency in their functionality.
They require regular maintenance to ensure smooth mechanisms.
With wonderfully designed automatic bathroom accessories, there is no need to manoeuvre handles. They also don't require the same amount of maintenance.
The environment is clean, with no overuse of water or frequent contact with wet hands.
They indicate before-hand when the battery needs to be changed, which makes them so easy to maintain.
Water Conservation
Regular bathroom equipment is tended to be handled too much or too little. This unusual pattern causes excess water to flow than required.
A simple online search will surprise you with the fact that a regular tap outpours 5 litres per minute. This waste of such an essential resource as water comes at a heavy cost for the environment.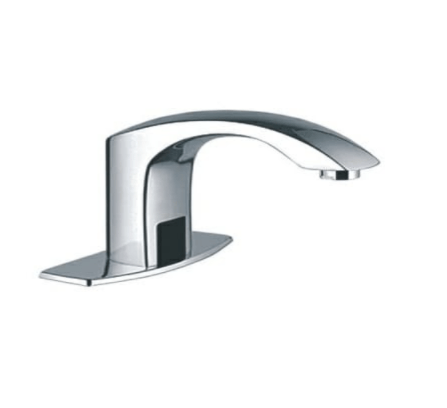 In comparison with regular taps, sensor taps save a significant amount of water. The water dispersed is regulated through an aerator fixed in the spout. Every time it is on, a uniform stream of water is released, at a regular flow. They switch off automatically, therefore reducing the water consumption to a great extent.
They are found to cut the water wastage up to 70%.
Efficient in Conserving Energy
Not many people have an idea about the amount of energy consumed in getting hot or cold water, depending on where they live.
During winters, the hot water valve is used frequently.
In places having an extreme tropical climate, a motor is used to get the cool water.
The automatic bathroom accessories are designed and incorporated with the technology to attain the utmost energy efficiency.
The batteries required to function, consume extremely minimal energy.
Stylish and Versatile
Automatic bathroom accessories have an attractive style quotient associated with them. Their design is kept sleek and minimalistic, along with prioritizing both hygiene and comfort.
Depending on what fits your bath décor, you can browse through varieties of these appealing products. You can make your bathroom look glamorous with your own choice of patterns, colours and designs available. 
Their installation and use extend beyond the bathroom.
In addition to so many advantages, they also allow increased mobility. They are easier to use for people of all age groups.
With health and hygiene becoming a prime priority of society, these devices can act as a catalyst in making our life a lot simpler.
Automation also eliminates the bad smells and sights that enhance the perception of germs being present. Automatic air fresheners can be deployed to neutralize them. The bathrooms are made more pleasant with the clean air.
Economical
The savings with automatic bathroom accessories is obvious, there is no requirement for deep investment analysis.
Without dispensing anything extra, or switched on by accident, automatic bathroom accessories are economical, and a valuable long term investment.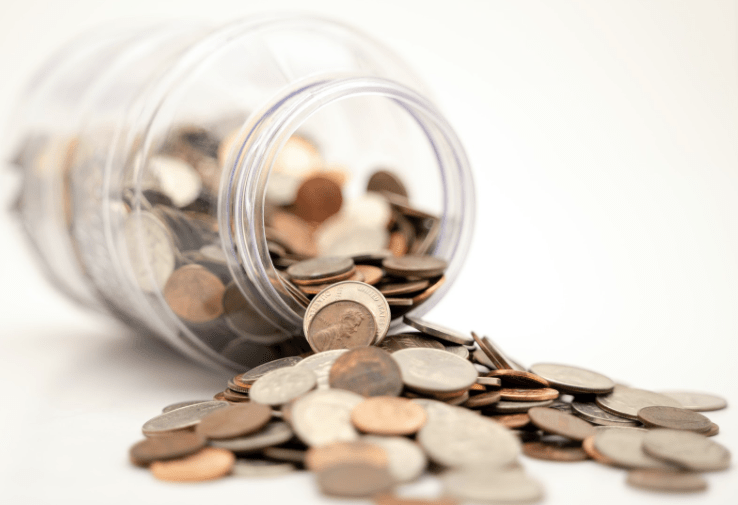 Significant savings are achieved from automatic soap dispensers, no excess amount of soap is pumped out
Automatic paper towel dispensers control the amount of paper released.
The frequent cleaning and deodorizing costs are eliminated and savings are achieved there too.
In addition to everything mentioned, proper regulation of soap and paper towel dispensers makes way for less leakage and litter in the bathroom. Along with making the bathrooms look cleaner, it also saves you time and resources.
Less time spent on restocking and cleaning the bathroom means less money spent. More time can be dedicated to other important aspects of your life or business.