Class 5 Mathematics Timetable For Last Minute Preparation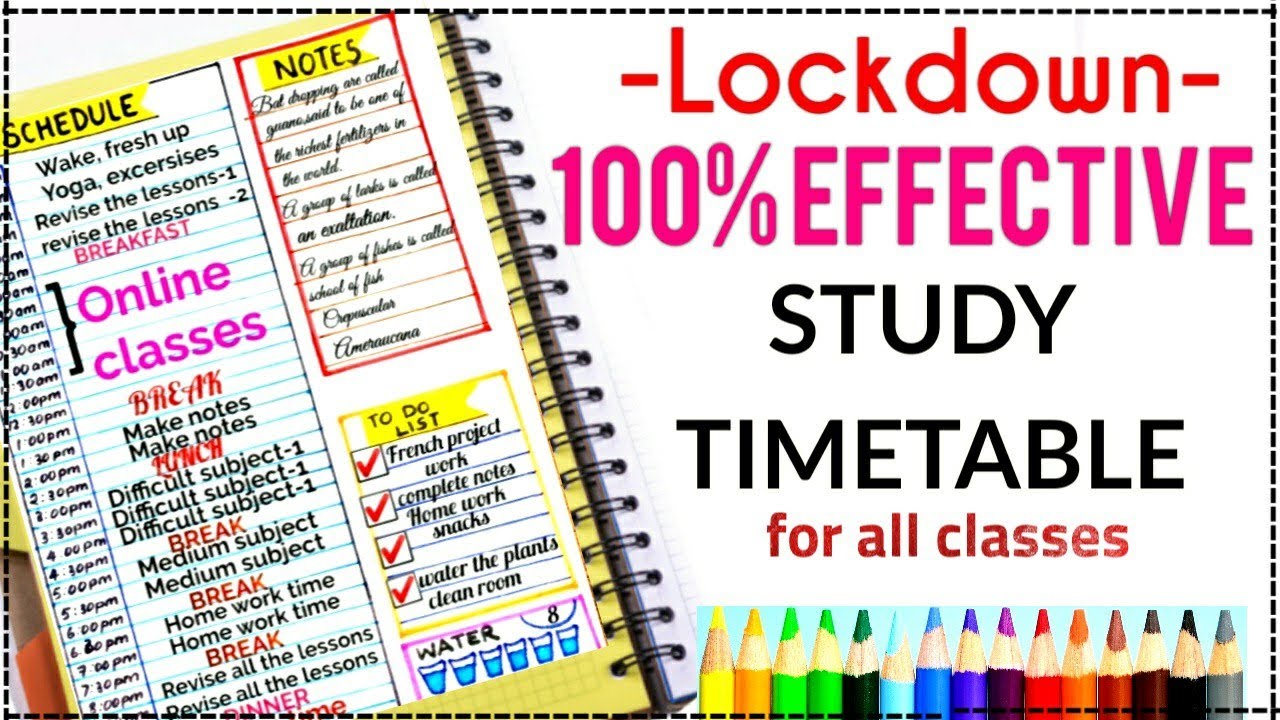 Mathematics is a tricky subject that seems scary for most students. It is the subject from which students escape the most. However, it is also one of the most important subjects that you cannot avoid since it will help you in the long run throughout your work life. With consistency and a little determination, you can easily master maths. Once you take interest in solving numerical problems you will surely excel in this subject and enjoy it. But to begin with, following a proper timetable is very essential that will ensure time management and keep your study hours and free time in balance. Especially when exams are very near, students take a lot of stress about finishing their syllabus on time thus a good schedule will keep you on track and you will feel more relaxed and confident of scoring high in the exams. Once you reach class 5 standard your studies become more complex which will keep on becoming tougher as your classes increase. Thus it becomes very important that you start getting more serious about your studies giving equal importance to all subjects, Maths in particular.
Why prepare a Maths timetable? 
With less time left for exams, a proper timetable will assist you in managing to complete all the chapters on time

Maths is a subject that requires regular practice. Having a timetable and allotting proper time for it will give you a clear idea about the time that you should spend on covering a new chapter and time to be spent on practicing the old topics

A timetable will always remind you of your study commitments

It will give you an idea about the fruitful time that you have spent on your studies and the unnecessary time that you have wasted 

You have to be thorough with all the formulas of every chapter, allocating time for it in your timetable will help you clear concepts and get a solution easily.

It will help increase productivity and provide you with a better score in your exam

A timetable will help avoid procrastinating for your examination. If you start your preparations early, following a proper timetable, you will get plenty of time to revise and practice more sums on the days just before your exam.

A timetable will make you feel less stressed. You will be well acquainted with all types of numerical from every chapter of your textbook

Maintaining a timetable right from Class 5 onwards and following it to upper classes will make you a disciplined person and you will surely score good marks in your final exams 
Tips to prepare an effective Maths timetable
Make a list of your priorities
You need to think and write down all your responsibilities before filling them in your actual timetable. You are the only one who knows best about your weaknesses and strengths. Allot time accordingly give more importance to chapters that you find difficult to understand. Try to first cover numerical problems of harder chapters that might probably take more time than solving the easier ones. Avoid making frequent changes that might deviate your mind. Your timetable should be a smooth one.
Be updated with all the sheets or assignments before preparing your timetable
This means get all your study materials ready which includes your syllabus and practice papers like the CBSE Sample Paper for Class 5 Mathematics ready beforehand so that you can always refer to them after solving a chapter. This will give you an idea about the type and nature of numerical questions that are framed by the CBSE board from that very particular topic. Many times questions are repeated with a slight change in the data. You can surely find something common in your exam if you are thorough with your preparation. Always mark the key points and have a brief idea about the marking schemes.
Choose timings according to your preference
Before scheduling a timetable decide whether you are a morning person or a night person. Maths requires proper concentration to conceptualize and implement the formulas according to the questions asked. The formulas often vary depending on the sums asked even if the sums are from the same chapter. For example, there are different formulas from the Profit and Loss chapter for finding out the selling price, cost price, profit percentage, or loss percentage of an article. You need to have a fair idea about them so that even a slight change in the question doesn't confuse you. Hence, always choose the timings according to your preference when you are free from all sorts of disturbances. Only then you will be able to solve all sorts of numericals from the chapter. 
Do not shift focus
Do not be distracted by other activities right before your exams. Stay away from everything that deviates you from following your timetable. Try not to refer to multiple books as they list down different ways to solve a question. Always stick to the NCERT textbook which has been prescribed by the CBSE board itself. The book has all the details and solutions in a very simple way for your easy understanding. Questions are set by highly educated professors according to your 5th standard. Around 90% of the questions are set from your textbook itself, practice each and every numerical problem given in exercise and also from the solved examples.
Allot time for mocks
Maths is a subject in which every step of your solution will carry some marks hence it becomes very important that you do not skip out any of the important steps. Having a schedule with timings allotted for the mock tests will give you an atmosphere that you will experience in your examination hall. You will get an idea of how to handle time pressure. You will also be able to work better on your accuracy and speed. Mocks will bring into light the areas where you are weak and you will be able to improve them. Before the exams, practice as many mocks as possible. This process will provide you with the best results.
 Here is an example of how you can set your timetable before the Maths exam
| | | |
| --- | --- | --- |
| Time | Total duration | Activity |
| 6 am-7 am | 1 hour | Wakeup, freshen up, yoga |
| 7:30 am | 15 mins | Have breakfast |
| 8 am | 2 hours | Solve numericals |
| 10 am | 30 mins | break |
| 11 am | 30 mins | Go through the formulas |
| 1 pm | 1 hour | Have lunch, leisure time |
| 2 pm | 30 mins | rest |
| 3-5 pm | 3 hours | Revise the previous chapters numericals |
| 6 pm | 30 mins | Break, have snacks |
| 7-9 pm | 2 hours | Attempt mock and solve previous year questions related to the topic you have covered |
| 10 pm | 30 mins | Have dinner and sleep |
How To Become an Early Childhood Education Teacher
Early childhood education is an important stage in the development of young children, and selecting the right teachers is essential to ensure that children receive the best possible education. Early childhood education teachers need the right qualifications and experience to ensure that they can provide the best educational environment for students. In this blog, we will explore the academic requirements for early childhood education teachers and discuss why they are so crucial for the success of early childhood education programs. Keep reading to learn more.
How can an associate's in early childhood education prepare you to become a teacher?
Associates early childhood education programs prepare students to become early childhood teachers. These two-year programs provide general education courses and classes specific to early childhood development. An associate's degree in early childhood education can prepare you for a job as an early childhood education teacher. This degree can also provide you with the skills and knowledge you need to work with young children in various educational settings, including preschools, daycare centers, and elementary schools. In addition to completing general education requirements, an associate's degree in early childhood education typically consists of coursework in child development, classroom management, and teaching methods.
An associate's degree in early childhood education can prepare you to be a teacher in early childhood education in a variety of ways. It can provide you with a comprehensive understanding of the developmental stages of young children, from birth to age five. This understanding can help you create developmentally appropriate lesson plans and activities for your students. Additionally, an associate's degree in early childhood education can provide you with classroom experience working with young children. This classroom experience can give you the skills and confidence you need to become a teacher in early childhood education. Finally, an associate's degree in early childhood education can also allow you to network with other professionals in the field. This networking can help you find future employment opportunities in early childhood education.
What is early childhood education?
Early childhood education lays the foundation for future success in school and life. It's essential to provide children with a quality education during their earliest years, as this is when they are developing the skills they need to thrive.
The early childhood years are a time of rapid brain development. The brain is growing and making connections at a remarkable rate, and it's during these years children are acquiring the basic skills they need to learn. They must have opportunities to learn and grow in a supportive environment.Early childhood education programs provide children with opportunities to learn through play. They also help children develop important social and emotional skills, as well as cognitive skills. In addition, early childhood education programs provide a strong foundation for future academic success.
An excellent early childhood education program will help children learn to think for themselves, to be creative, and to be problem solvers. It will also help them develop a love of learning and a curiosity about the world around them.
The benefits of a good early childhood education program are countless. It's a time when children should feel safe, loved, and supported. It's also a time when they should be encouraged to explore, question, and discover. The early childhood years are a time of significant growth and change, and providing children with the tools they need to thrive is essential.
Early childhood educators must be good communicators. They need to be able to communicate with parents, colleagues, and children themselves effectively. This involves listening attentively, responding thoughtfully, and conveying information clearly and concisely. Children constantly learn and explore, and they often require individualized attention and different teaching methods. The best early childhood educators can adapt to each child's needs and keep them engaged in learning.
Five Ways to Show Gratitude to Your Elderly Parents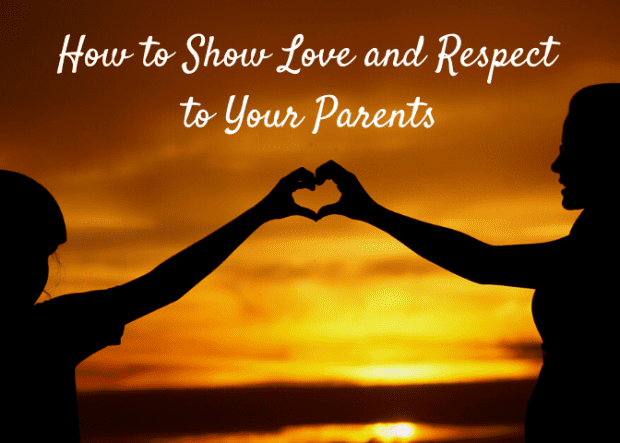 As our parents grow older it is natural to reflect on all they have done for us. From changing diapers and cleaning bloodied knees to supporting us through college, the love parents show is like no other. Wanting to show gratitude is a natural response. Here are five ways you can give thanks.
Flowers
Flowers are a traditional way to show gratitude, having been gifted since the Middle Ages. For elderly parents who may be less mobile than they once were, flowers can brighten up a room and bring the outside into their home. Opt for their favorites or choose classics such as roses or chrysanthemums.
A Home-Cooked Meal
It's likely your parents prepared many meals for you over the years, so why not turn the tables and make a tasty meal for them? Enjoy family favorites or try something new based on their tastes. Food that can be batch cooked is a great idea as a portion can be frozen for another day. If cooking isn't your forte, baking can be a good alternative with cakes and cookies ideal for those with a sweet tooth.
Make Memories
If your parents enjoy day trips, taking them out can be a fun experience for everyone. Be mindful of their limitations and plan ahead so you have strategies to face any potential challenges such as accessibility. Whether it's a visit to the beach, an evening at the theatre, or a meal out at a well-loved restaurant, treating your parents is a great way to show how thankful you are for all they've done. Best of all, it is a perfect way to make new family memories that can be treasured forever. Don't forget to take plenty of photographs!
Support
As parents get older, they may find everyday tasks more of a challenge. Help them remain independent by sourcing items that can assist them such as handrails and swapping fiddly gadgets for simpler alternatives (such as TV remote controls and phones with larger buttons). If staying in their own home is too much for them, it may be time to consider a move. A community such as Bridgewater assisted living can give your parents a new lease of life as well as offering you the reassurance that they are safe and cared for.
Write a Letter
It can be hard to find the right words to show how grateful you are, which is why writing a letter can be an easier option than having a conversation. Think about what you want to say and speak from the heart – it is the sentiment that matters, not the vocabulary or punctuation. A letter can be treasured and looked back at time and again, so write to tell your parents how much you care, and they can reread it in years to come.
However you choose to show your parents how appreciative you are, take time to give them a hug, too. Savor the moment and say two simple words – 'thank you'.
Top Tips For Starting College
Are you about to start college? This will be an exciting and key experience in your life, so you want to make sure that you really make the most out of it. Obviously, starting college is primarily about studying and developing the skills needed to go on and find success in your chosen field, but you will find that college is also a lot about growing up and becoming an adult. This can be a defining period in your life and this post will offer a few tips that should come in useful for new college students so that you can get settled, and find success.
Get Involved Early On
One of the most important tips is to get involved early on. This is a fresh start for you and you will find it much easier to settle when you get involved with everything, including participating in classes, joining clubs and societies, and making new friends. Keep in mind that it can be hard to break out of old habits, so it is important to start off on the right foot and be proactive when you start college.
Master Time-Management
Many new college students struggle to adapt when they start college, which often comes down to time management. For many people, this will be their first time living away from home so it can be a shock to the system and hard to keep on top of everything. Set yourself a schedule that prioritizes your studies so that you can fit everything else around it, such as cooking, cleaning, reading, socializing and hobbies.
Take Notes & Review
When starting a new course, you need to get organized and pay attention throughout. It is important to take notes throughout the term but also to review these notes after each lecture or class and again throughout term. This will help you to absorb the information and really make the most out of your learning experiences. If you are ever struggling, you should reach out and ask for help from your tutor or a fellow student.
Look After Yourself
Starting college can be stressful and difficult, especially if this is your first time away from home. It can also be a fun and exciting time, and a great chance to make new friends and have new experiences. You need to get the balance right between studies and having fun as well as know how to look after yourself properly. This will include taking breaks from studying, eating a healthy diet, getting enough sleep and regular exercise.
You Can Transfer
It is also important to be aware that you can transfer if you find that it is not a good fit for you. Many students end up transferring to a different college and this could be for any number of reasons. Visit CampusReel to learn what the requirements are to transfer to a college like the University of Alabama.
Hopefully, these tips will come in handy for new college students and help you to find success, and enjoy your time at college.