Class 5 Mathematics Timetable For Last Minute Preparation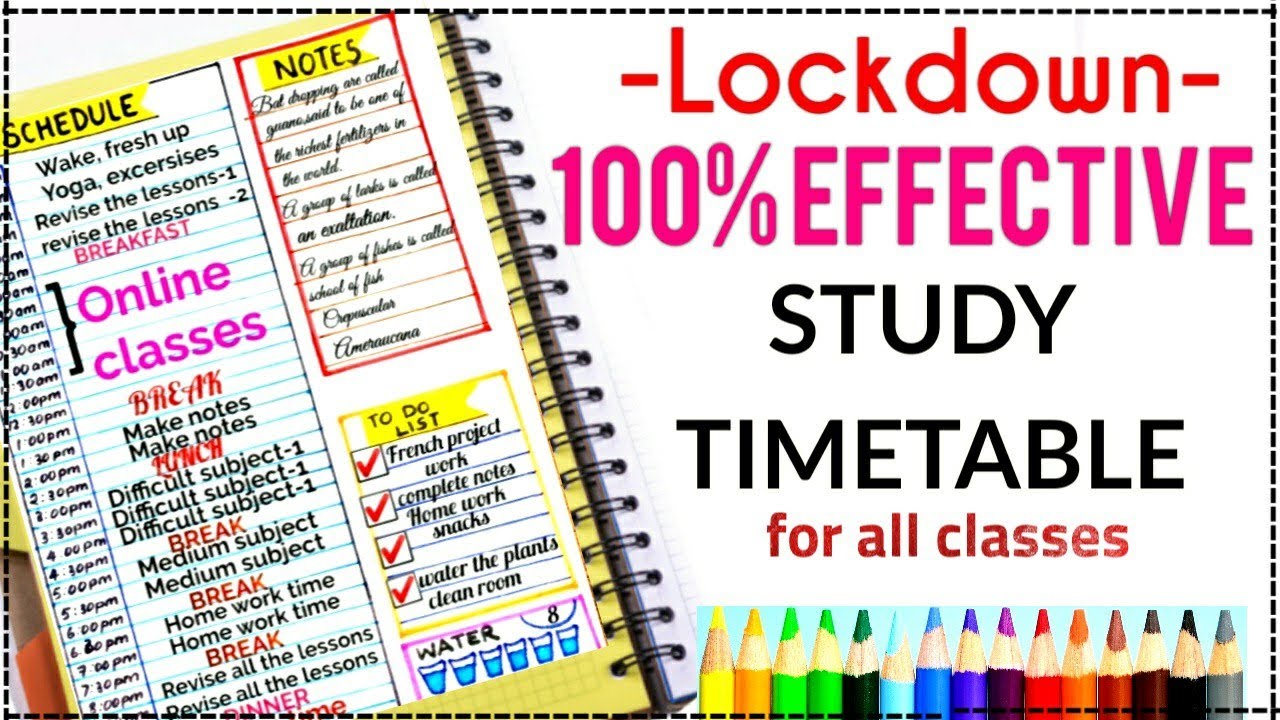 Mathematics is a tricky subject that seems scary for most students. It is the subject from which students escape the most. However, it is also one of the most important subjects that you cannot avoid since it will help you in the long run throughout your work life. With consistency and a little determination, you can easily master maths. Once you take interest in solving numerical problems you will surely excel in this subject and enjoy it. But to begin with, following a proper timetable is very essential that will ensure time management and keep your study hours and free time in balance. Especially when exams are very near, students take a lot of stress about finishing their syllabus on time thus a good schedule will keep you on track and you will feel more relaxed and confident of scoring high in the exams. Once you reach class 5 standard your studies become more complex which will keep on becoming tougher as your classes increase. Thus it becomes very important that you start getting more serious about your studies giving equal importance to all subjects, Maths in particular.
Why prepare a Maths timetable? 
With less time left for exams, a proper timetable will assist you in managing to complete all the chapters on time

Maths is a subject that requires regular practice. Having a timetable and allotting proper time for it will give you a clear idea about the time that you should spend on covering a new chapter and time to be spent on practicing the old topics

A timetable will always remind you of your study commitments

It will give you an idea about the fruitful time that you have spent on your studies and the unnecessary time that you have wasted 

You have to be thorough with all the formulas of every chapter, allocating time for it in your timetable will help you clear concepts and get a solution easily.

It will help increase productivity and provide you with a better score in your exam

A timetable will help avoid procrastinating for your examination. If you start your preparations early, following a proper timetable, you will get plenty of time to revise and practice more sums on the days just before your exam.

A timetable will make you feel less stressed. You will be well acquainted with all types of numerical from every chapter of your textbook

Maintaining a timetable right from Class 5 onwards and following it to upper classes will make you a disciplined person and you will surely score good marks in your final exams 
Tips to prepare an effective Maths timetable
Make a list of your priorities
You need to think and write down all your responsibilities before filling them in your actual timetable. You are the only one who knows best about your weaknesses and strengths. Allot time accordingly give more importance to chapters that you find difficult to understand. Try to first cover numerical problems of harder chapters that might probably take more time than solving the easier ones. Avoid making frequent changes that might deviate your mind. Your timetable should be a smooth one.
Be updated with all the sheets or assignments before preparing your timetable
This means get all your study materials ready which includes your syllabus and practice papers like the CBSE Sample Paper for Class 5 Mathematics ready beforehand so that you can always refer to them after solving a chapter. This will give you an idea about the type and nature of numerical questions that are framed by the CBSE board from that very particular topic. Many times questions are repeated with a slight change in the data. You can surely find something common in your exam if you are thorough with your preparation. Always mark the key points and have a brief idea about the marking schemes.
Choose timings according to your preference
Before scheduling a timetable decide whether you are a morning person or a night person. Maths requires proper concentration to conceptualize and implement the formulas according to the questions asked. The formulas often vary depending on the sums asked even if the sums are from the same chapter. For example, there are different formulas from the Profit and Loss chapter for finding out the selling price, cost price, profit percentage, or loss percentage of an article. You need to have a fair idea about them so that even a slight change in the question doesn't confuse you. Hence, always choose the timings according to your preference when you are free from all sorts of disturbances. Only then you will be able to solve all sorts of numericals from the chapter. 
Do not shift focus
Do not be distracted by other activities right before your exams. Stay away from everything that deviates you from following your timetable. Try not to refer to multiple books as they list down different ways to solve a question. Always stick to the NCERT textbook which has been prescribed by the CBSE board itself. The book has all the details and solutions in a very simple way for your easy understanding. Questions are set by highly educated professors according to your 5th standard. Around 90% of the questions are set from your textbook itself, practice each and every numerical problem given in exercise and also from the solved examples.
Allot time for mocks
Maths is a subject in which every step of your solution will carry some marks hence it becomes very important that you do not skip out any of the important steps. Having a schedule with timings allotted for the mock tests will give you an atmosphere that you will experience in your examination hall. You will get an idea of how to handle time pressure. You will also be able to work better on your accuracy and speed. Mocks will bring into light the areas where you are weak and you will be able to improve them. Before the exams, practice as many mocks as possible. This process will provide you with the best results.
 Here is an example of how you can set your timetable before the Maths exam
| | | |
| --- | --- | --- |
| Time | Total duration | Activity |
| 6 am-7 am | 1 hour | Wakeup, freshen up, yoga |
| 7:30 am | 15 mins | Have breakfast |
| 8 am | 2 hours | Solve numericals |
| 10 am | 30 mins | break |
| 11 am | 30 mins | Go through the formulas |
| 1 pm | 1 hour | Have lunch, leisure time |
| 2 pm | 30 mins | rest |
| 3-5 pm | 3 hours | Revise the previous chapters numericals |
| 6 pm | 30 mins | Break, have snacks |
| 7-9 pm | 2 hours | Attempt mock and solve previous year questions related to the topic you have covered |
| 10 pm | 30 mins | Have dinner and sleep |