Easy Exercises for Knee Joint Physiotherapy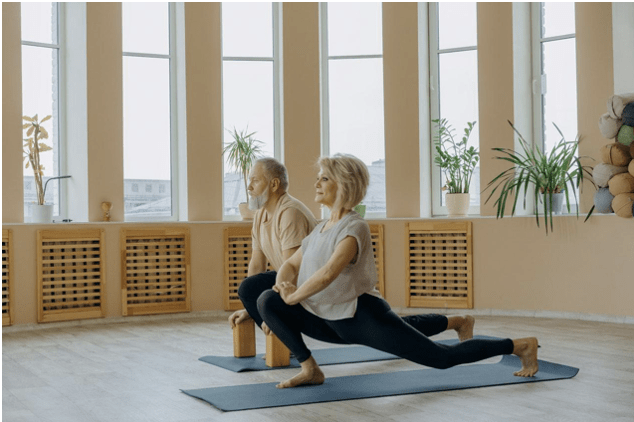 Arthritis strikes millions of people worldwide. The most common kinds are osteoarthritis (OA) and rheumatoid arthritis (RA), which often lead to knee pain, making knee joint physiotherapy necessary. 
Exercising an arthritic knee may seem illogical, but daily exercise can actually reduce and even ease arthritis pain and its symptoms, including stiffness and swelling.
Several reasons to exercise with knee arthritis are:
It maintains the joint's full range of motion.
It reinforces the muscles that support the joint.
Strong muscles can absorb joint shocks better.
Knee joint physiotherapy does not have to be challenging to be beneficial. Gentle and low-impact exercises are best for knee arthritis. They lessen stress on the joints as they improve their flexibility and strength. 
Exercising at Home or Work

The best knee exercises are the ones you can do at home or during a break at work because they give you instant relief without going to the physio clinic. These exercises are easy, effective, and convenient and do not need any special gear. 
Do them gently and steadily increase the number of repetitions as your muscles get more powerful. Afterward, do a few gentle stretching exercises to prevent your muscles from cramping. Consider exercising your knees every alternate day to give sore muscles a rest. Following are some of the knee joint physiotherapy exercises that you can do at home:
Leg Raise while Lying 
Lie flat on your back with your arms at your sides and toes up.
Keep your leg straight as you tighten your leg muscles, and slowly lift one leg several inches.
Contract your stomach muscles to push your lower back down.
Hold this position and count to 5, then lower your leg slowly.

 

Repeat this 5 to 6 times, then switch to the other leg.
It is better that you start with one set of four for each leg. This exercise strengthens the quadriceps, the large muscles on the fronts of your thighs that connect to your knee joints. It is why this exercise works well to ease knee pain. 
Hamstring Stretch while Lying 
Lie on the floor or bed and bent both your legs.
Slowly lift one leg in a bent position, and bring your knee back toward your chest.
Now, link your hands behind your thigh and straighten your leg. Make sure that your hands are at the back of your thigh, not your knee.
Pull your straight leg back toward your head till you can feel the stretch.
Hold this position for 30 to 60 seconds, gently bend your knee and lower your leg back to the floor.
You should perform the stretch one time on each leg. This exercise is effective because it stretches and strengthens your hamstrings, easing the pain. 
Half Squat 
Stand with your feet apart at the distance of your shoulders and stretch your arms out in front of you.
Gradually bend your knees until you are in a half-sitting position. If necessary, hold on to a chair for balance.
Keep your back straight and chest lifted. Make sure you are not leaning forward.
Keep your feet flat on the floor, then hold the position for 5 seconds. Afterward, slowly stand back up.
You will not feel any pain performing this exercise. Repeat this 10 times and gradually work up to 3 sets of 10. It is an effective exercise as it strengthens the muscles on the fronts and backs of your thighs, along with the gluteus.
One-Leg Dip
Stand between two chairs and hold them for balance.
Lift one leg at 12 inches and hold it in front of you.
Keeping your back straight, bend the other leg and lower your body a few inches as if you were about to sit on a chair. Remember not to cross the lifted leg in front of the bent leg.
Hold this position for 5 seconds and straighten back up.
Repeat and switch legs.
You should start with one set of 4 leg dips, then gradually work your way to 3 sets. It is an effective exercise for strengthening the muscles on the fronts and backs of your thighs, as well as your buttocks.
Leg Stretch
Sit on the floor with both legs straight. Support yourself with your hands on either side of your hips, keeping your back straight.
Gradually bend one knee until it feels stretched, but not until it becomes painful.
Hold this position for 5 seconds, then slowly straighten your leg out as far as possible, again holding for another 5 seconds.
Repeat and switch legs when one leg becomes tired. It would be more effective if you repeated it 10 times. It will strengthen the quadriceps.
Before and After Exercise

Always remember to put a moist-heat pack on your arthritic knee for 20 minutes before exercising. It is because heat is soothing, and it also brings blood to the surface. This results in the decrease of stiffness and sometimes relieves pain.
You can also take prescribed pain medications 45 minutes before your physiotherapy to help control the pain. Put an ice pack on the sore knee for 10 to 15 minutes after you are done to help bring down any swelling. To consult the best Physiotherapist in Islamabad visit MARHAM.PK.